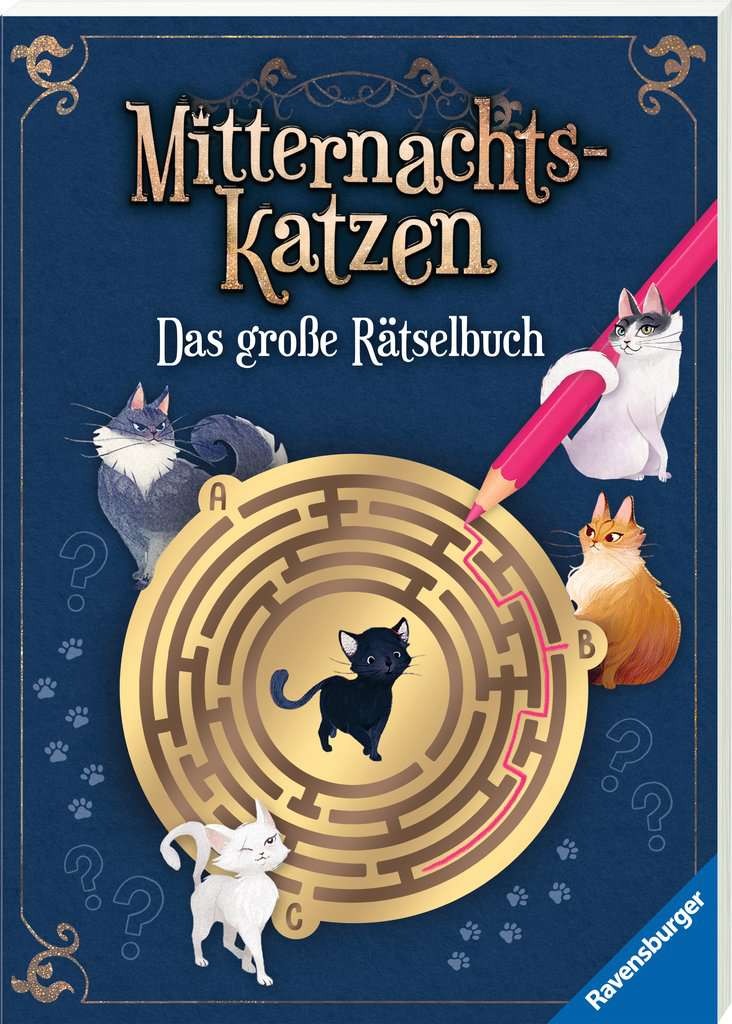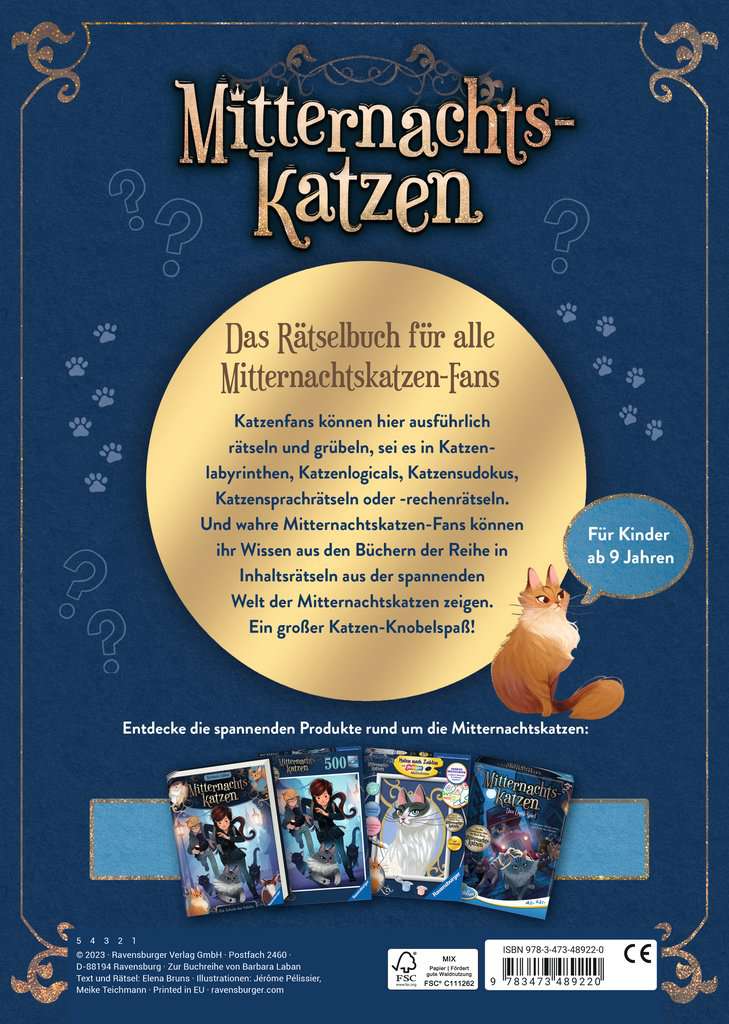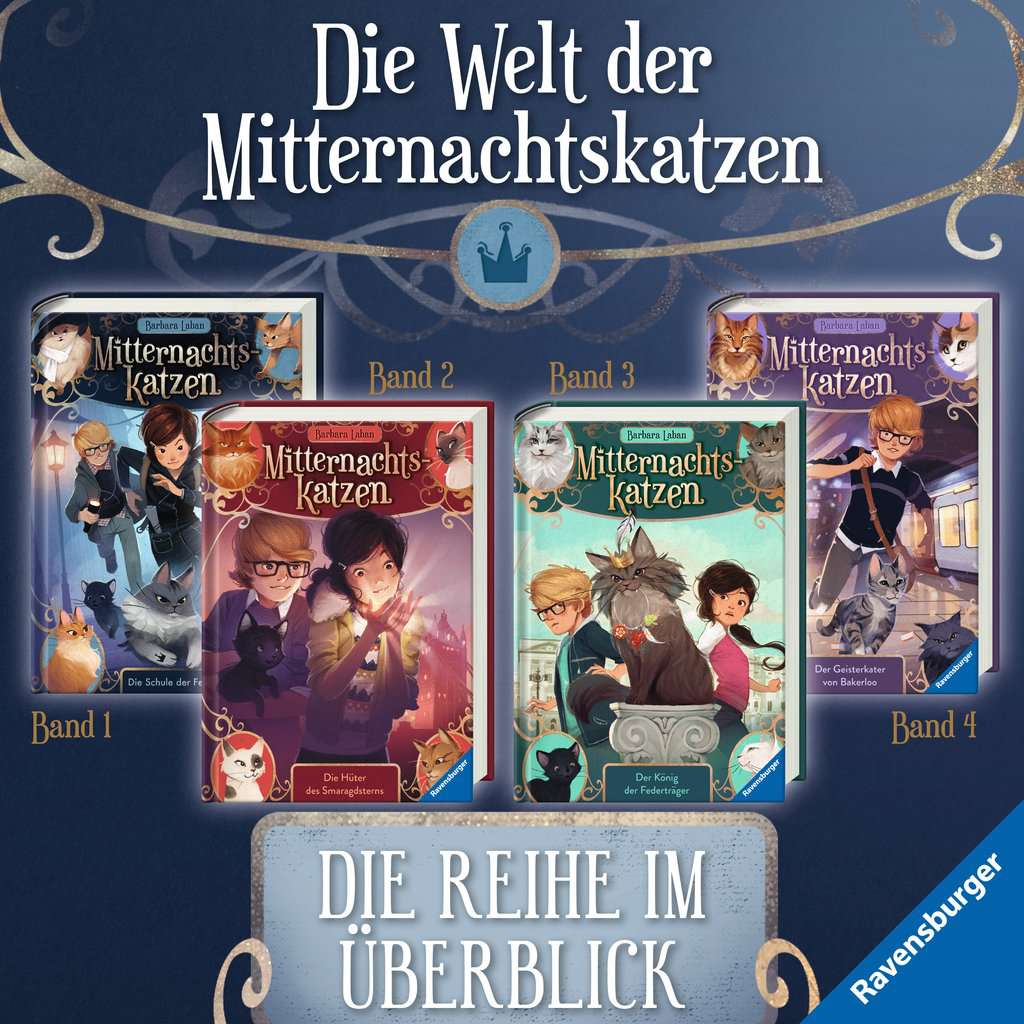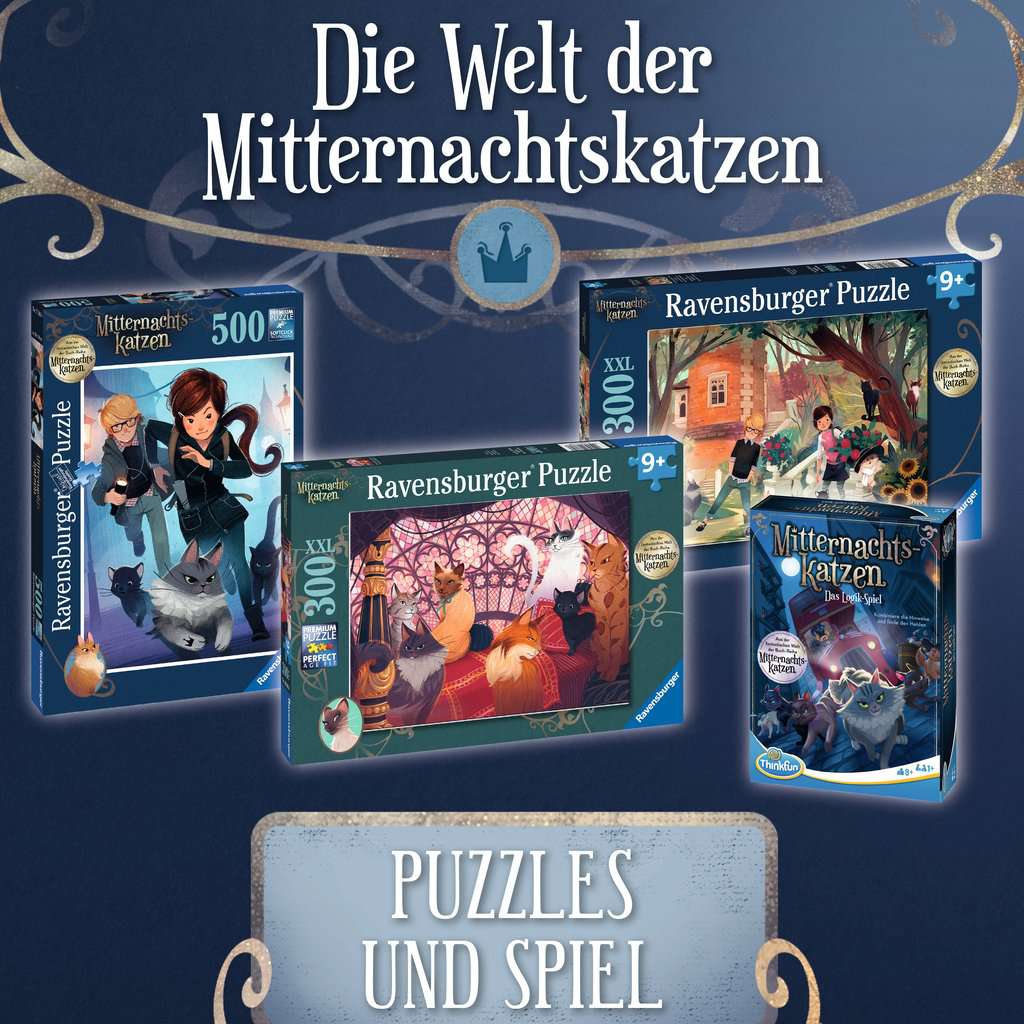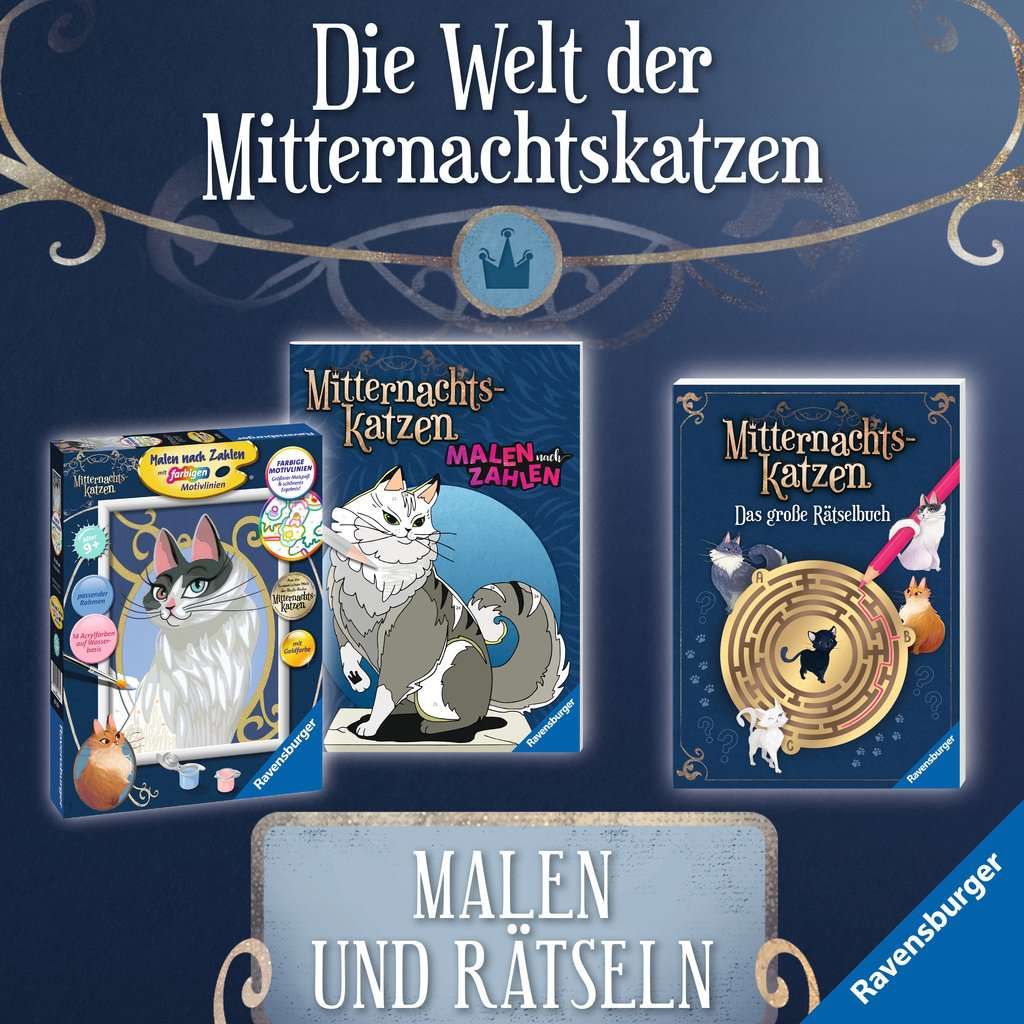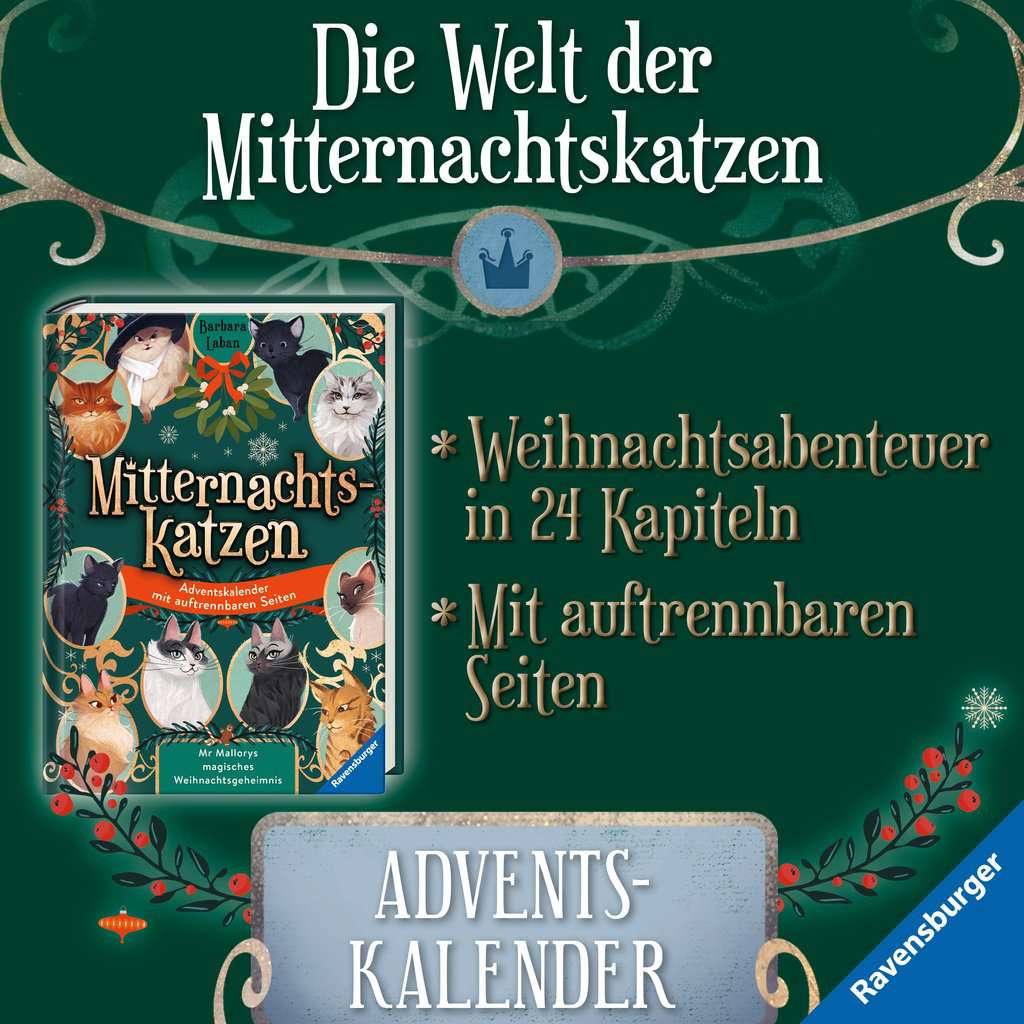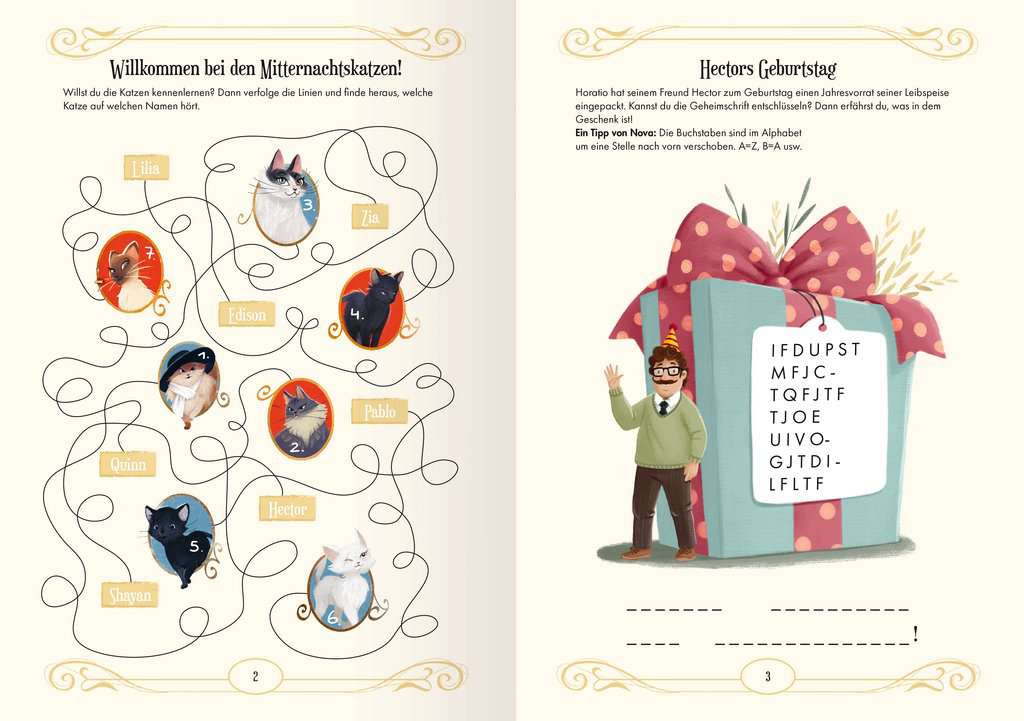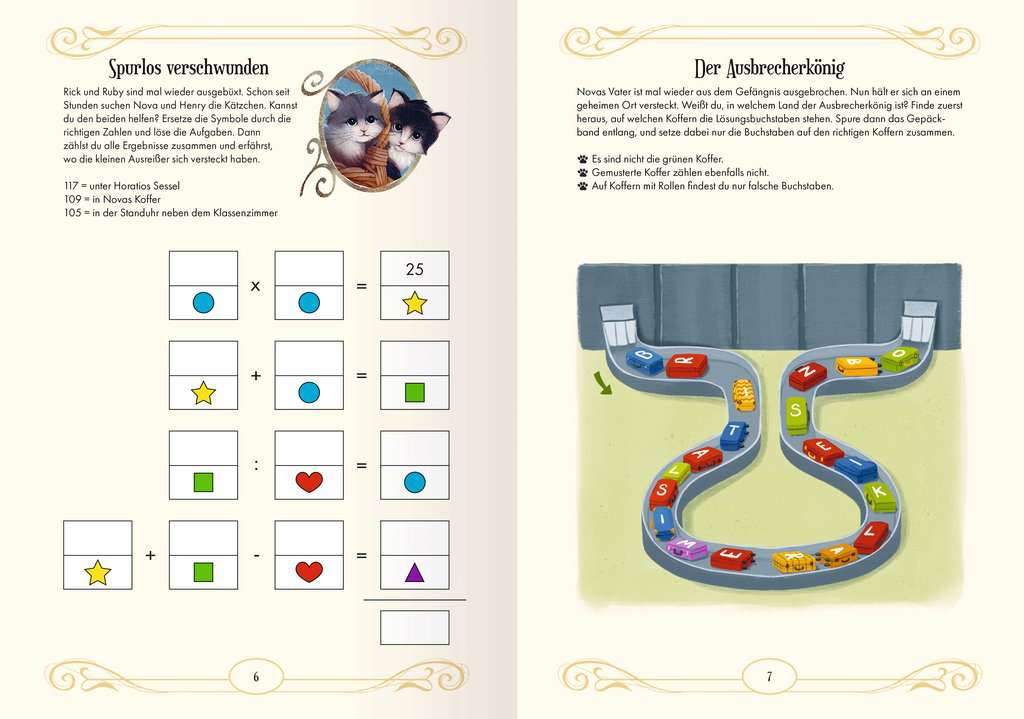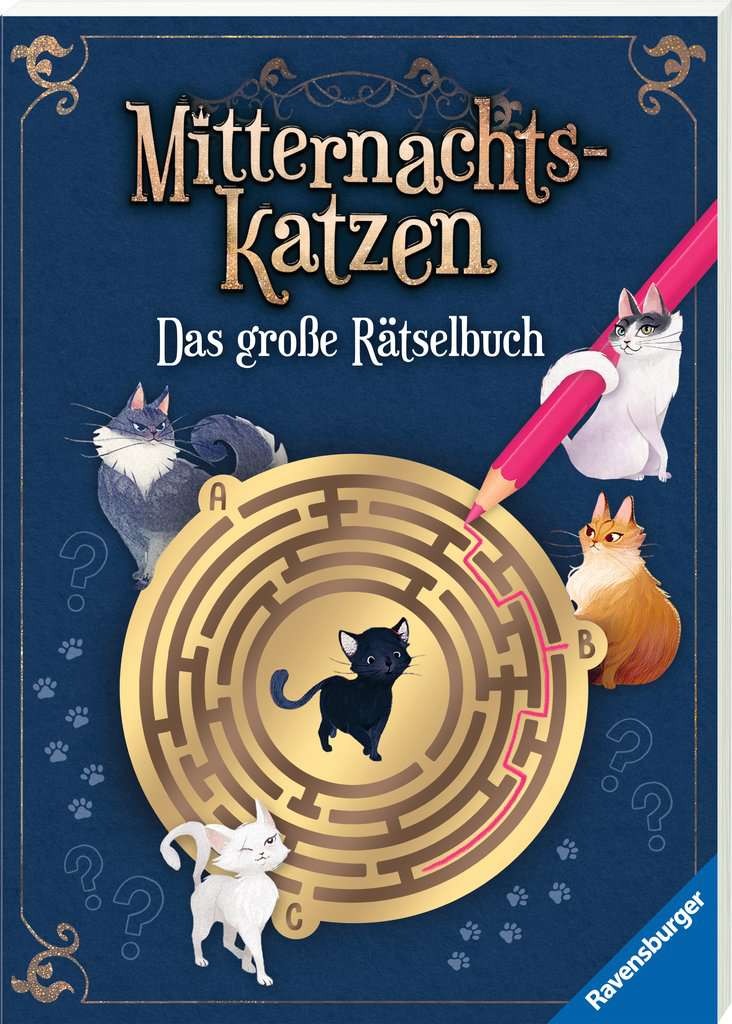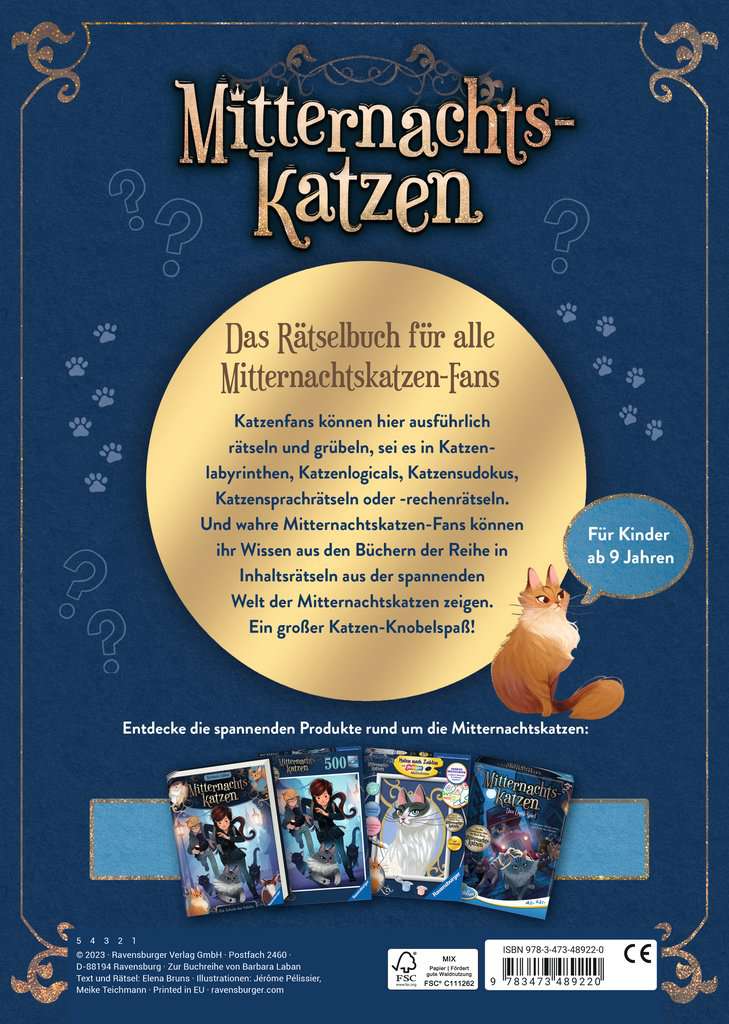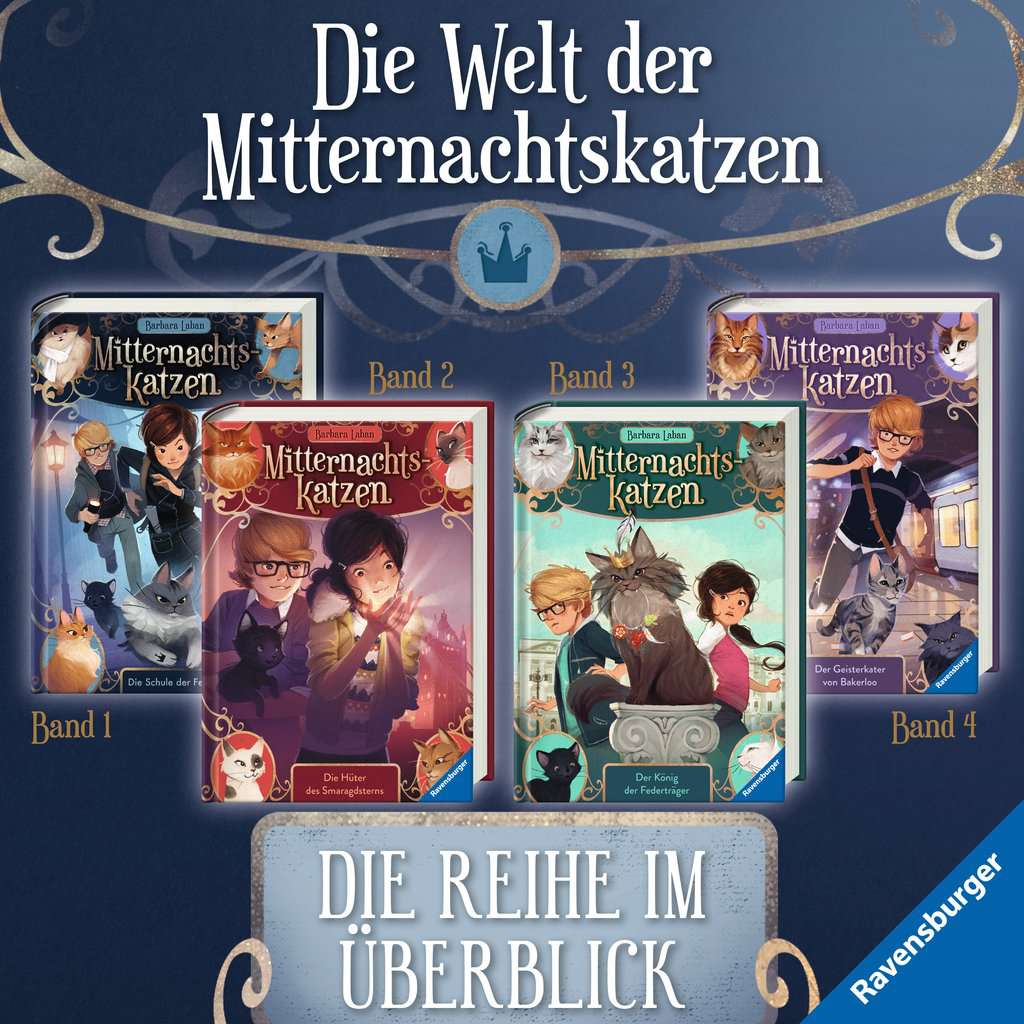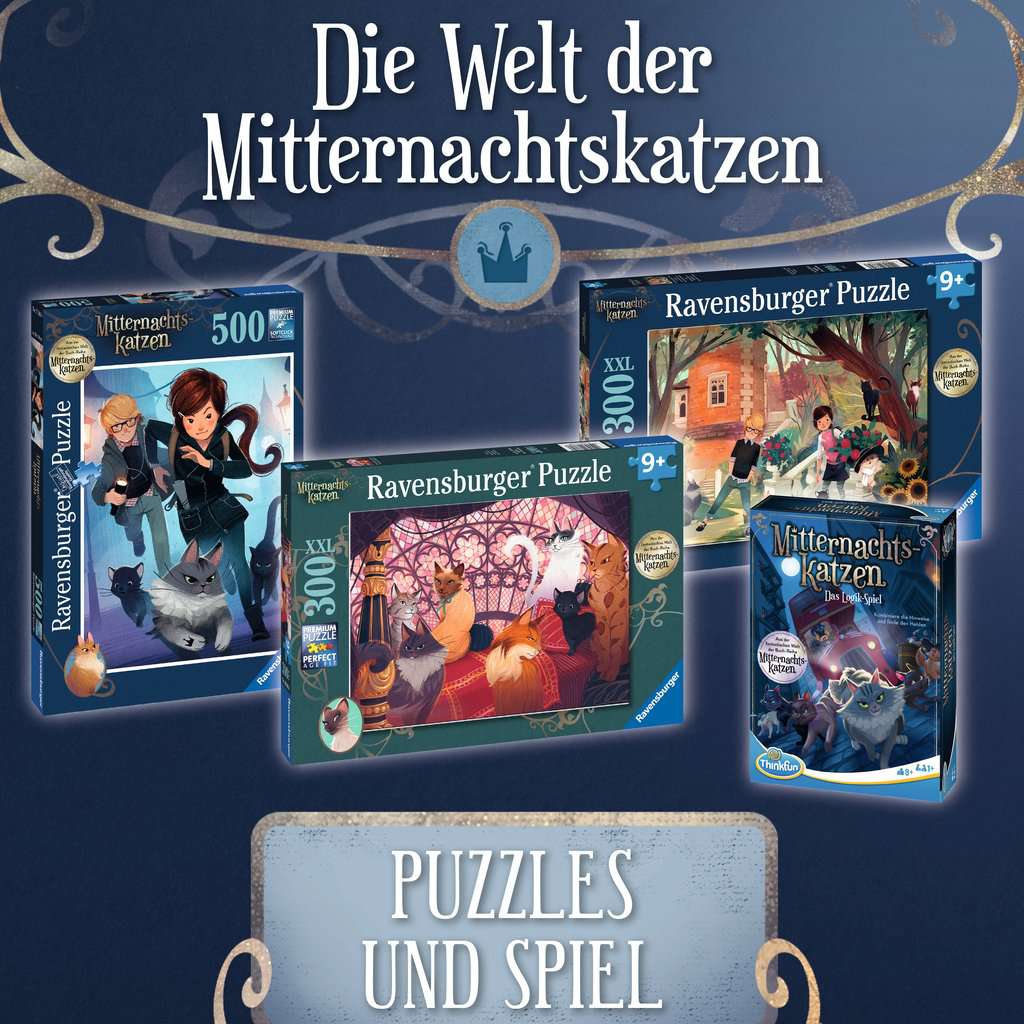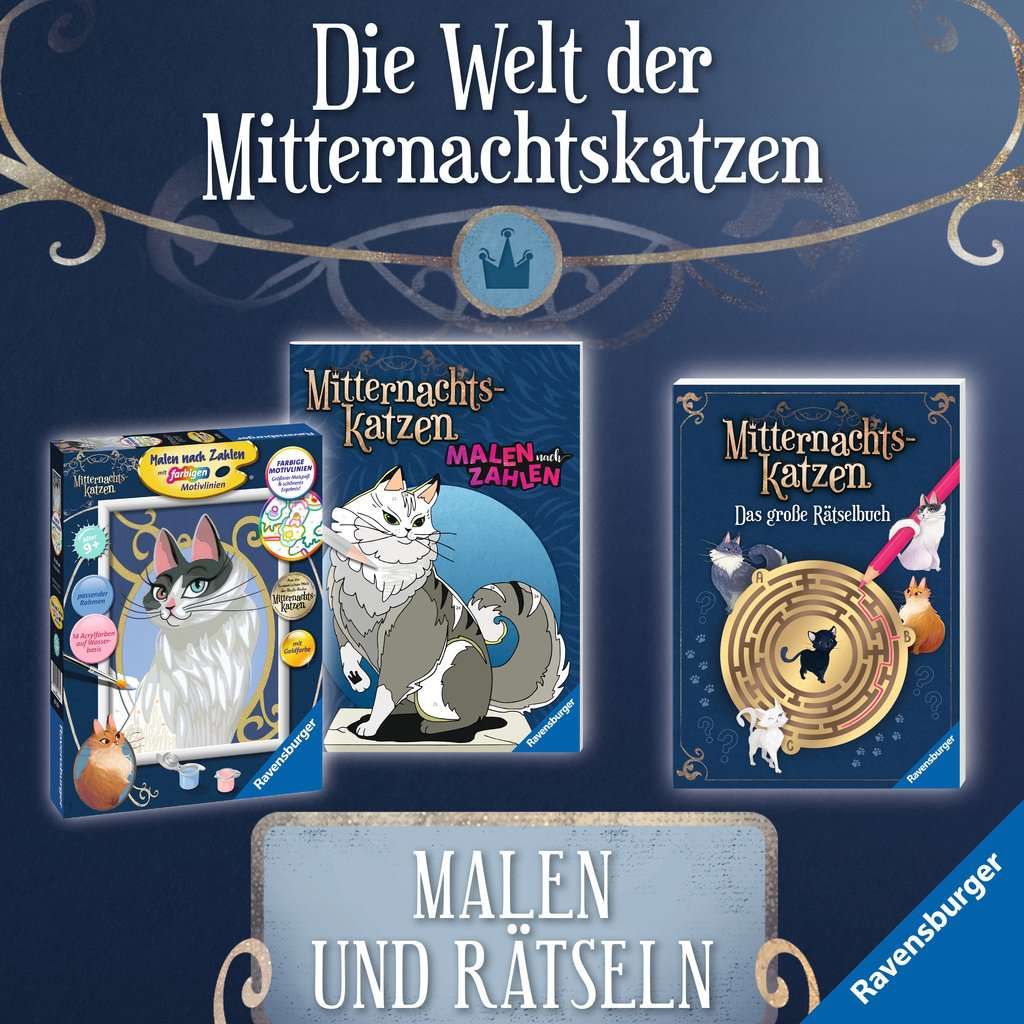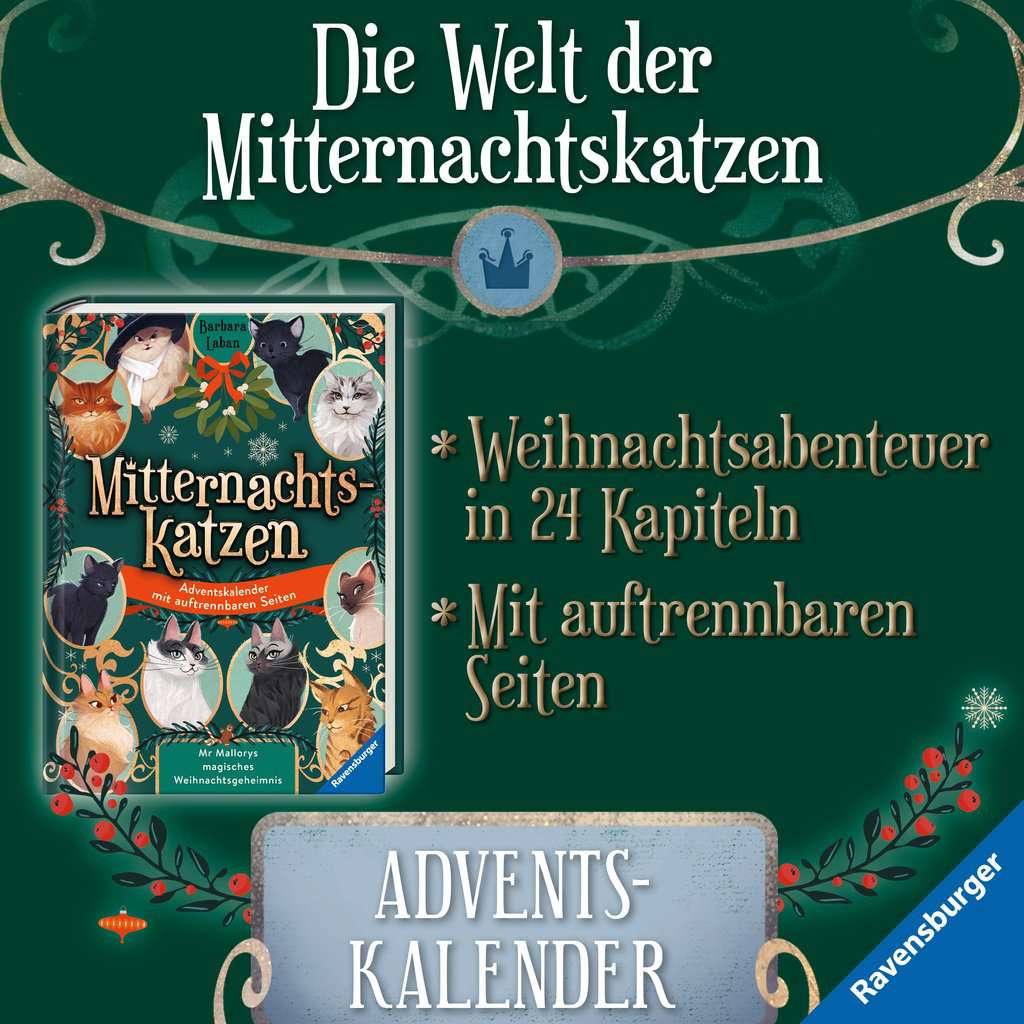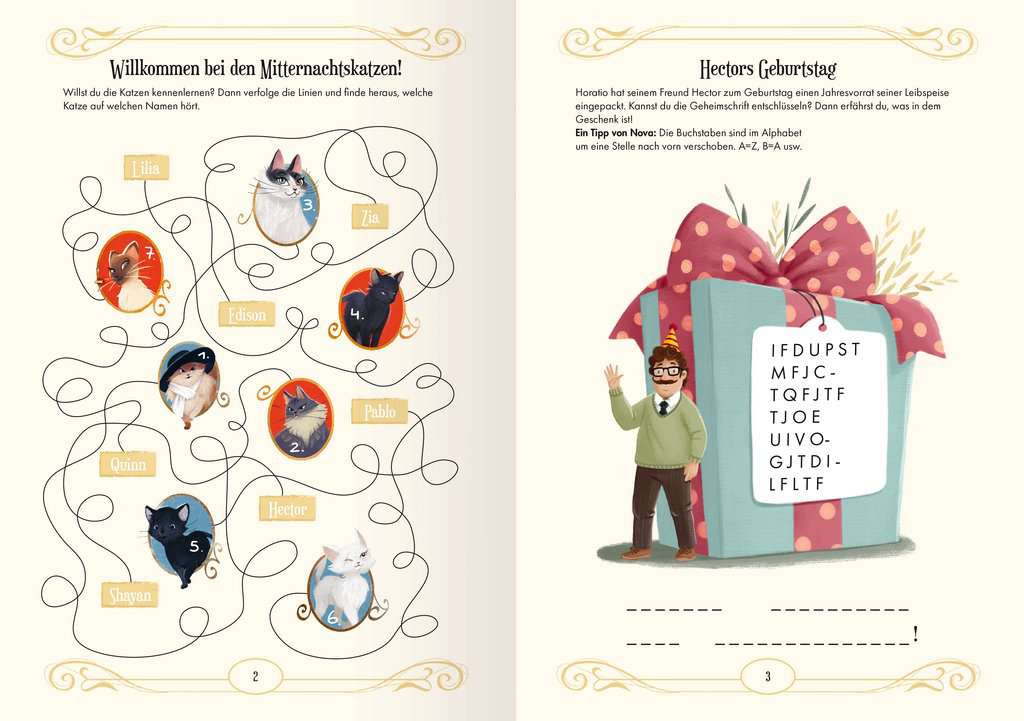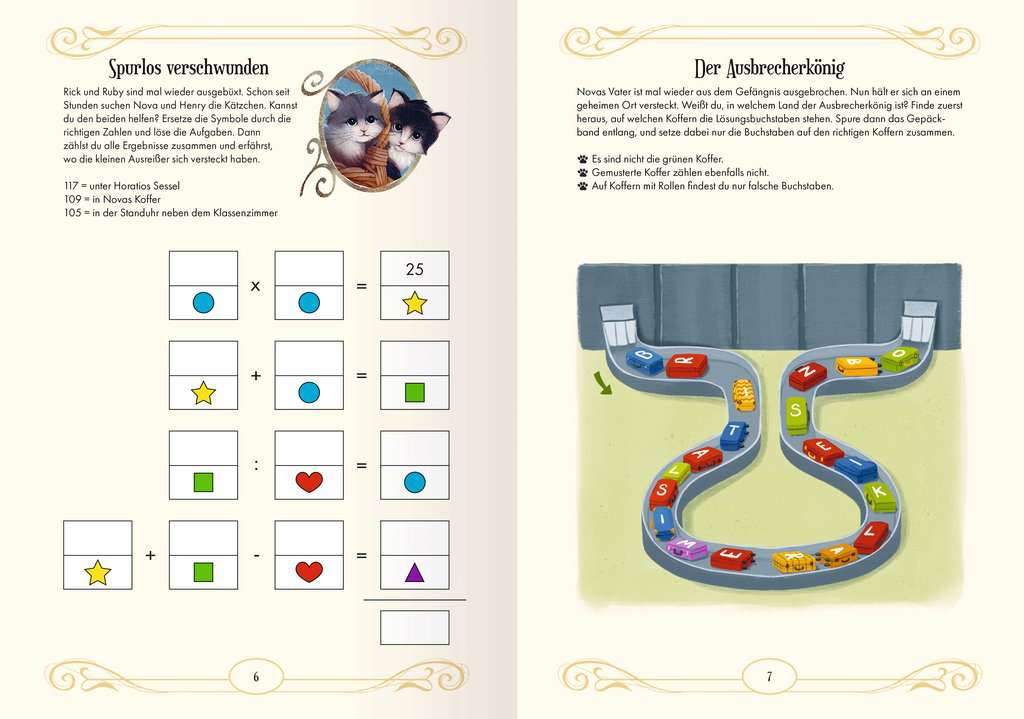 Midnight Cats: The Big Puzzle Book
Mitternachtskatzen: Das große Rätselbuch
View all books in the series
Midnight Cats are clever and beautiful


A great variety of puzzles from the world of our feline companions

Charmingly illustrated

Particularly suitable for fans of the Midnight Cats series

96 pp
9 years +
21 x 29,5 cm
EUR 9.99
May 2023
Softcover
978-3-473-48922-0
Content
In this book, cat lovers can rack their brains for hours on end – be it in cat labyrinths, cat logicals, cat sudokus, cat language puzzles or cat math puzzles. In addition, puzzles about the fascinating world of the Midnight Cats allow true Midnight Cats fans to show off their knowledge of the books in the series. Great puzzle fun with cats!
About the Series
Nova and Henry are Felidix, cat guardians. They attend the academy of old teacher Horatio in one of the towers at the Tower of London where they learn everything about the cat language and embark on many thrilling adventures with the royal felines and street cats of London. The thrilling stories are complemented by charming cat illustrations.
The Author
Barbara Laban is one of the very few people who know where to find the School of the Felidix in the Tower of London. The author read Japanese and Chinese Studies, worked in Munich, Taipei and Amsterdam and has been living in London with her husband and two daughters for more than ten years.
The Illustrator
Meike Teichmann is fervently devoted to glitter and her debut with Ravensburger Publishing in spring 2019 has been in the planning for a long time. Just a short time ago, the young illustrator couldn't have dreamed that a unicorn would gallop through these plans… Meike Teichmann was born in Hamburg in 1980 and has two degrees in Illustration.
When Jérôme Pélissier was a graduate student at the École Estienne school of arts in Paris, he received regular visits from cats, as cats consider it a great honour to get drawn by him. These days, the illustrator and his family live in Brittany in one of France's most beautiful villages.