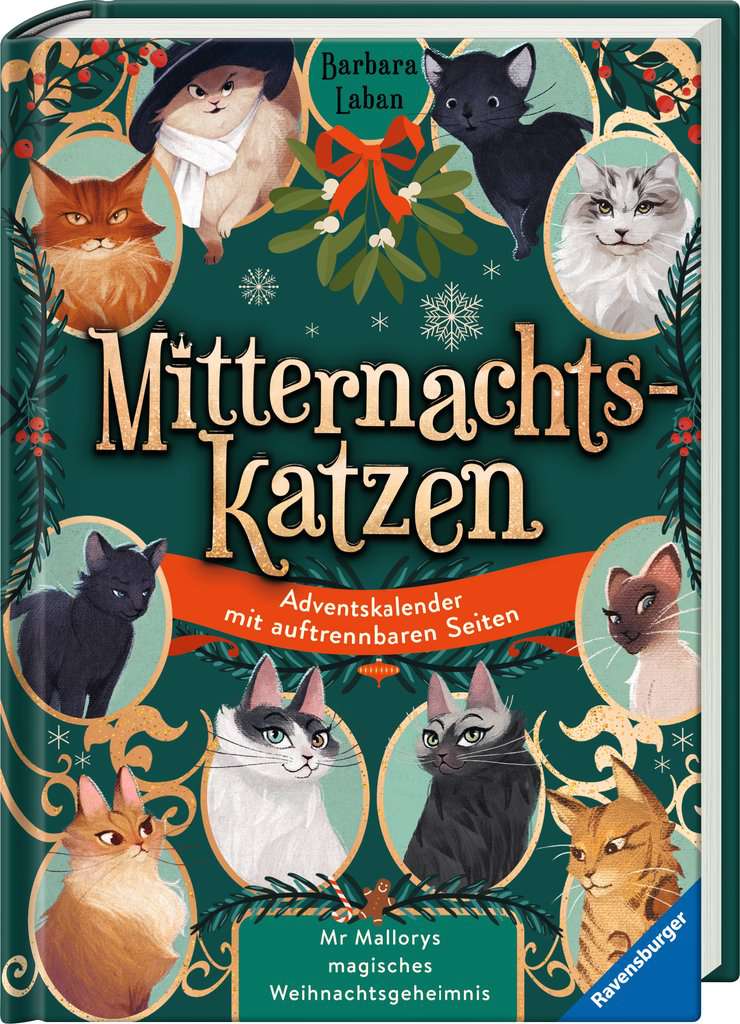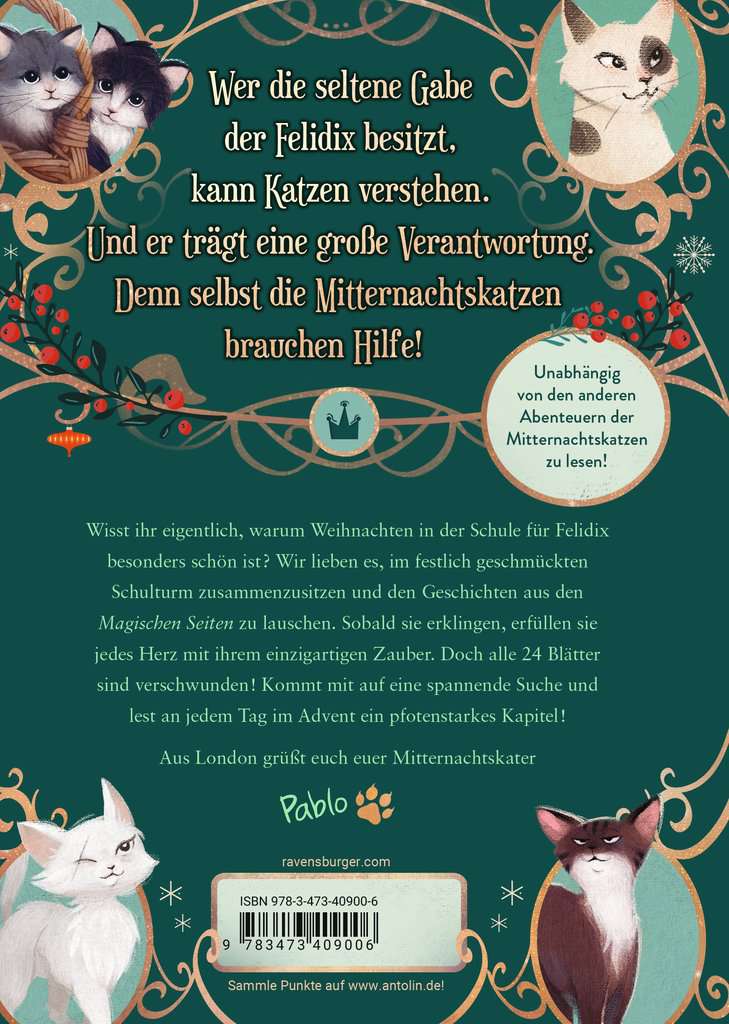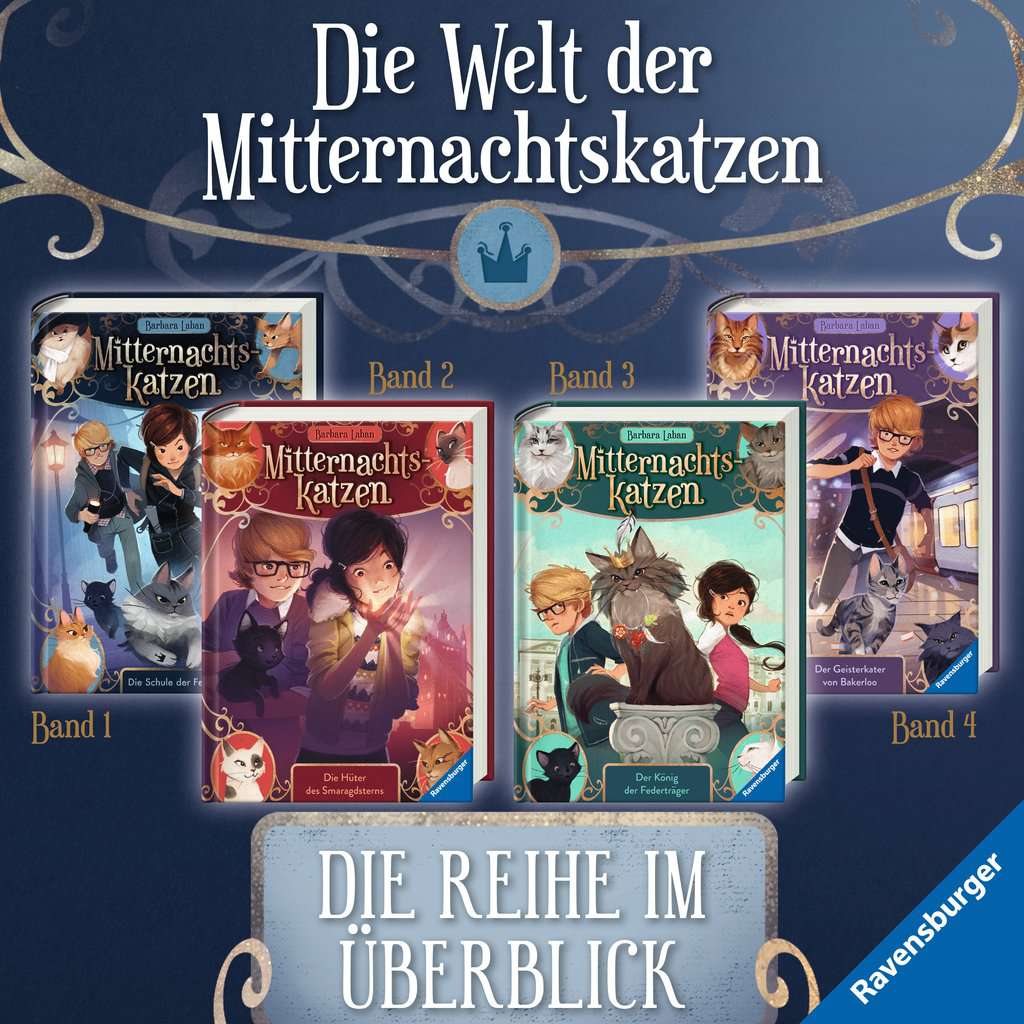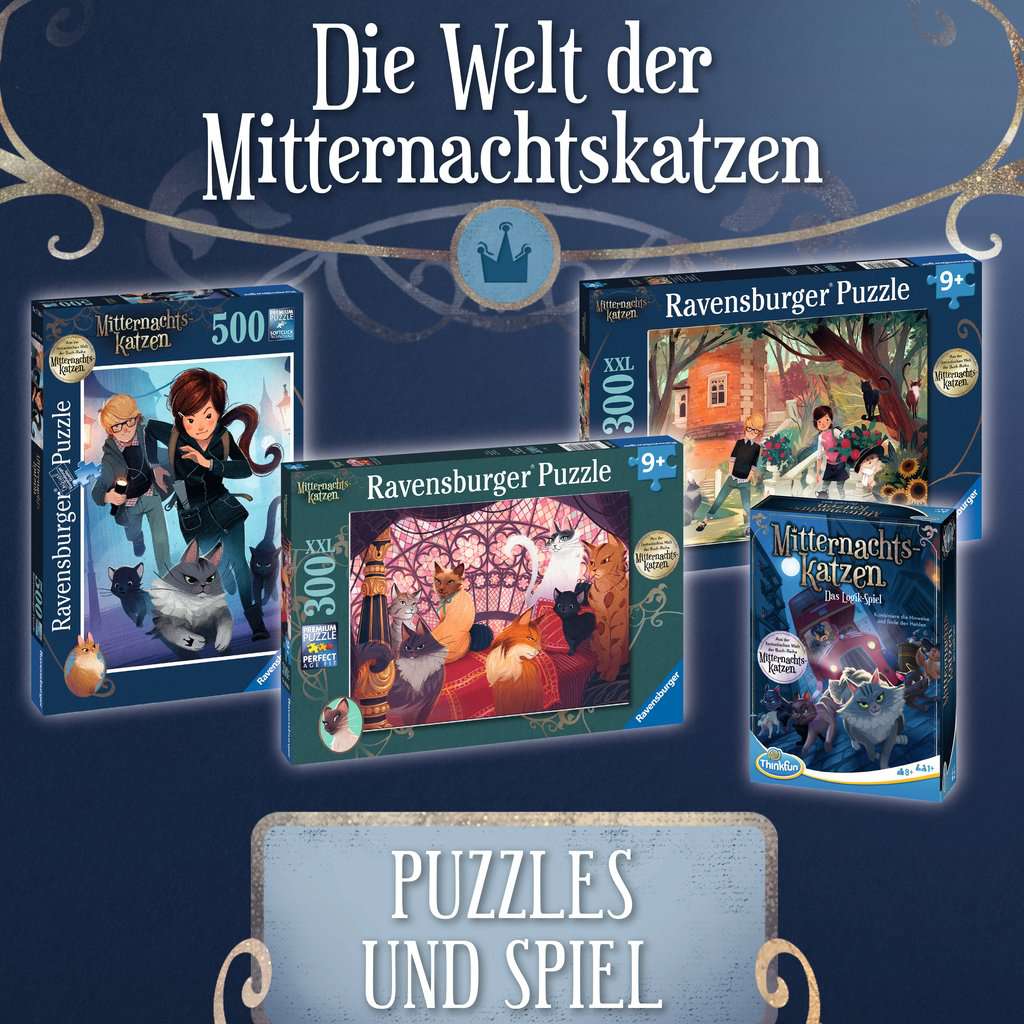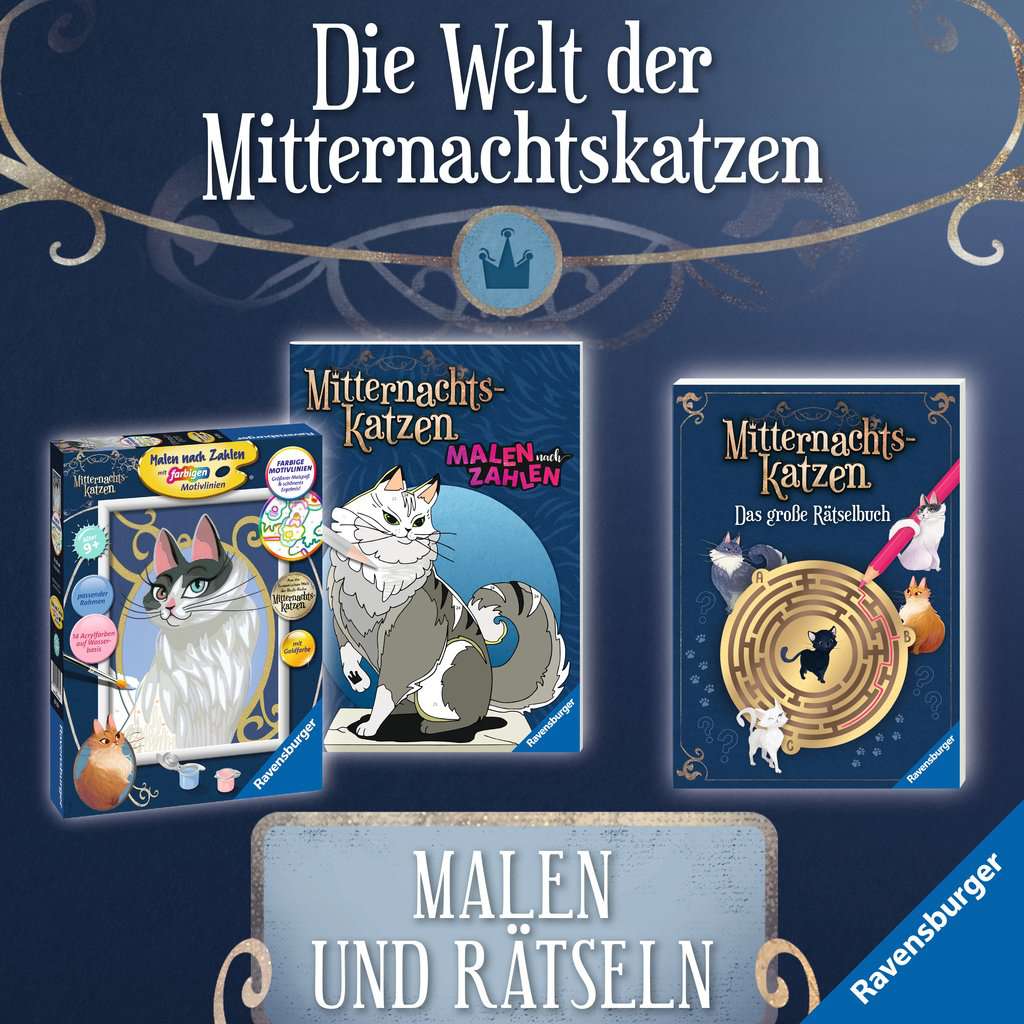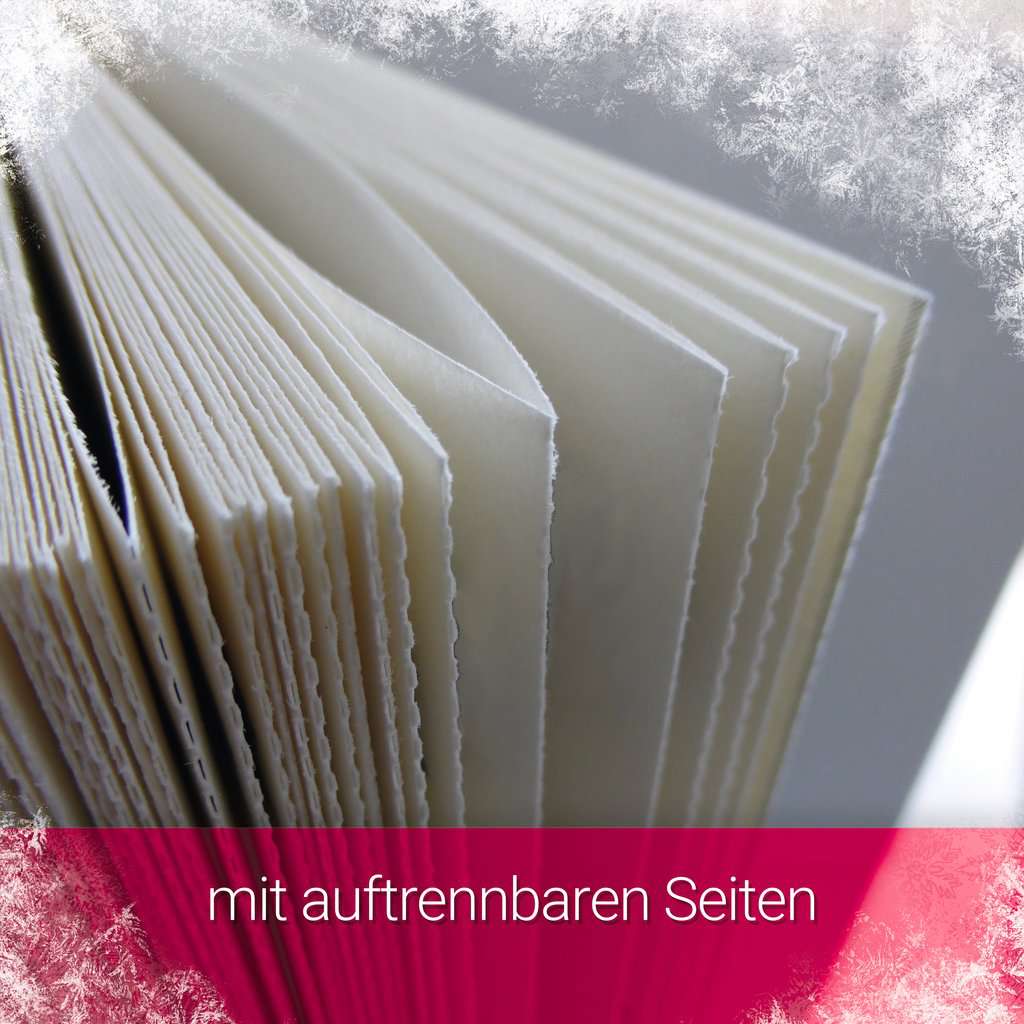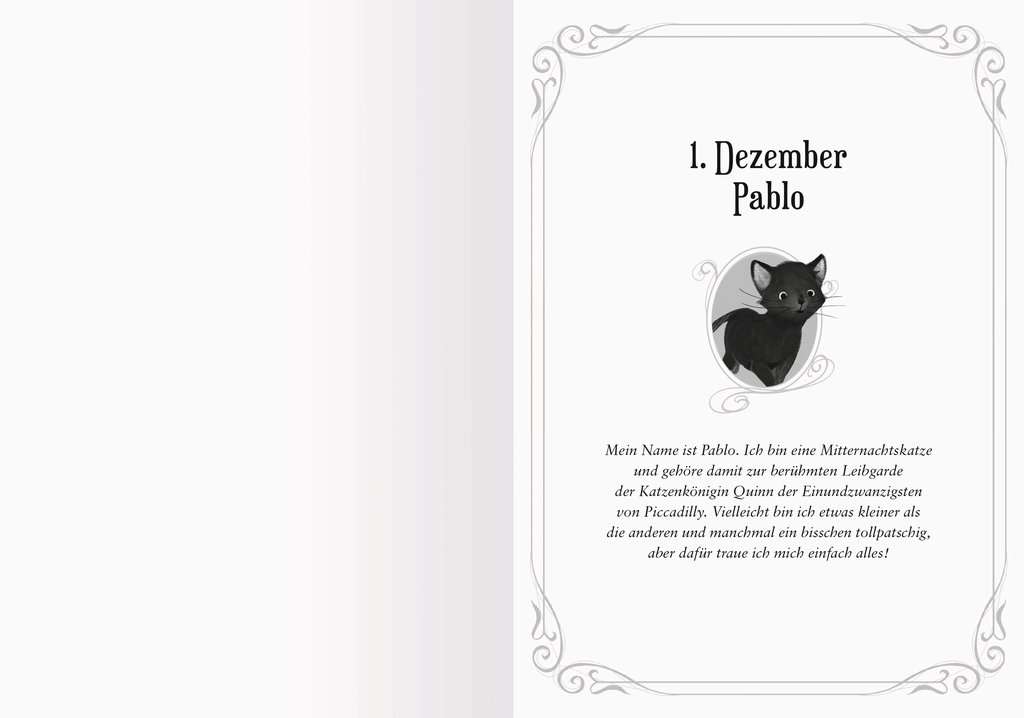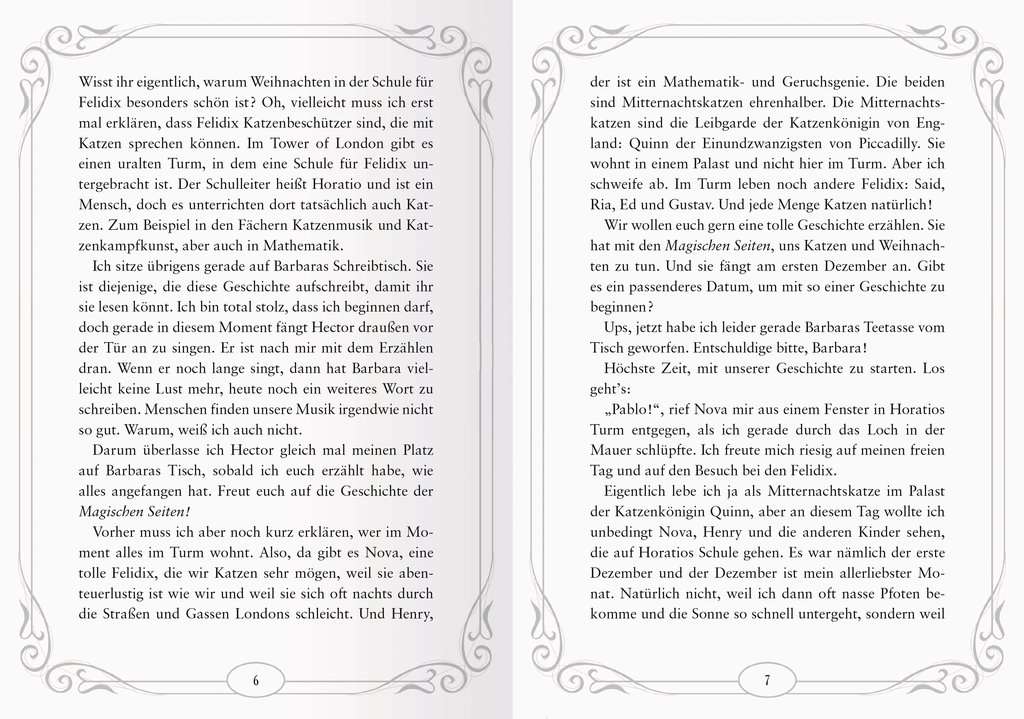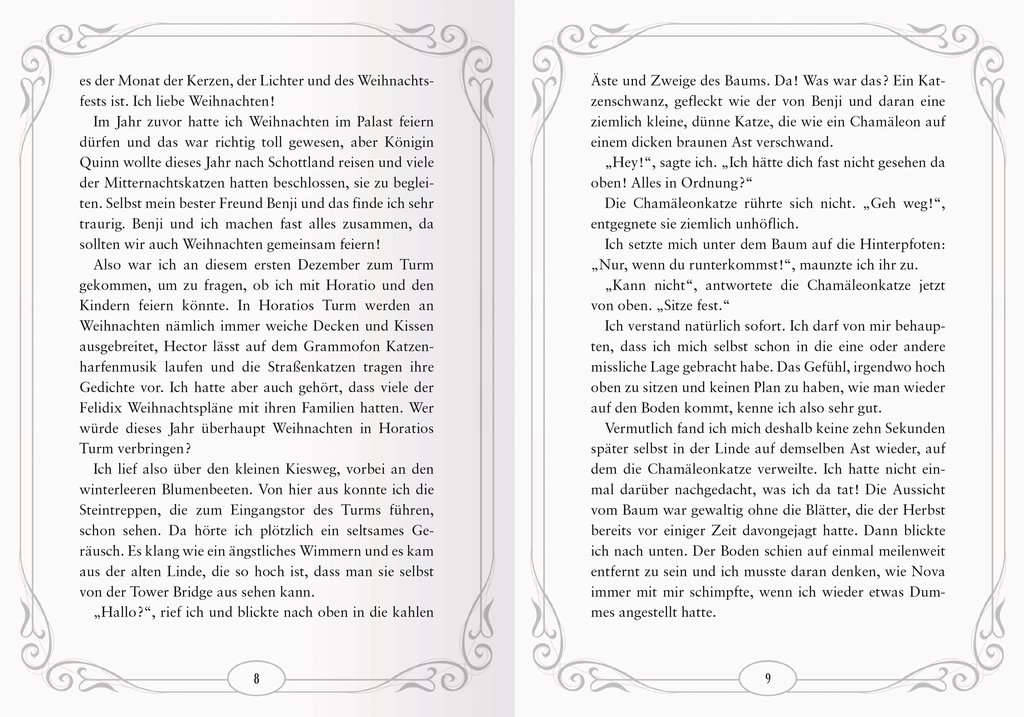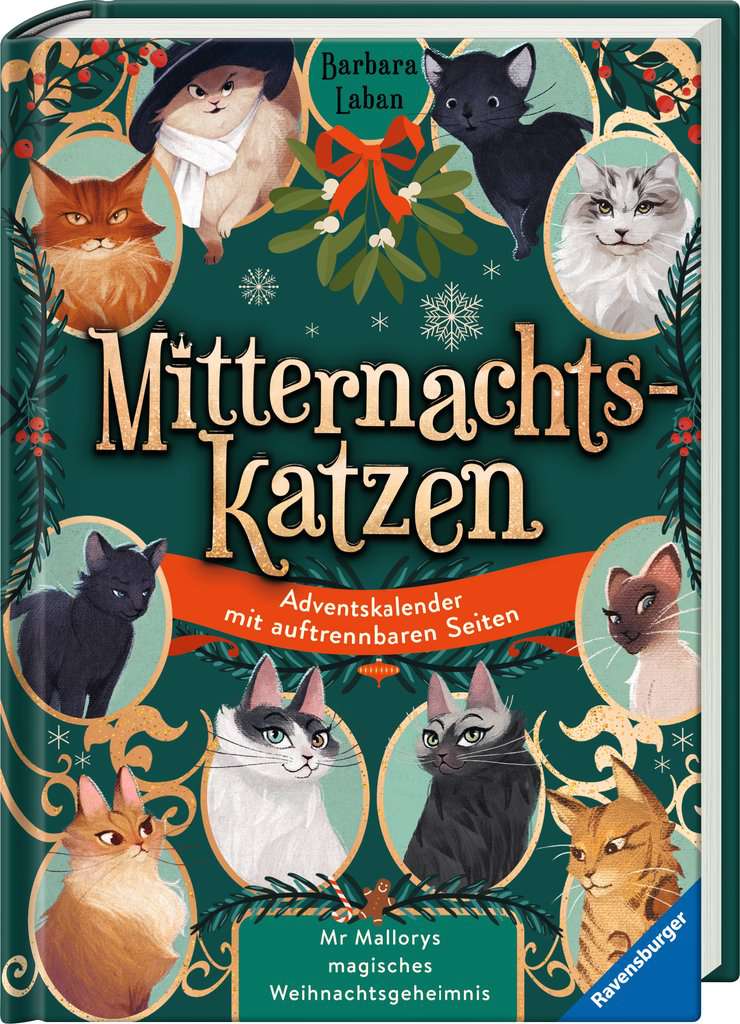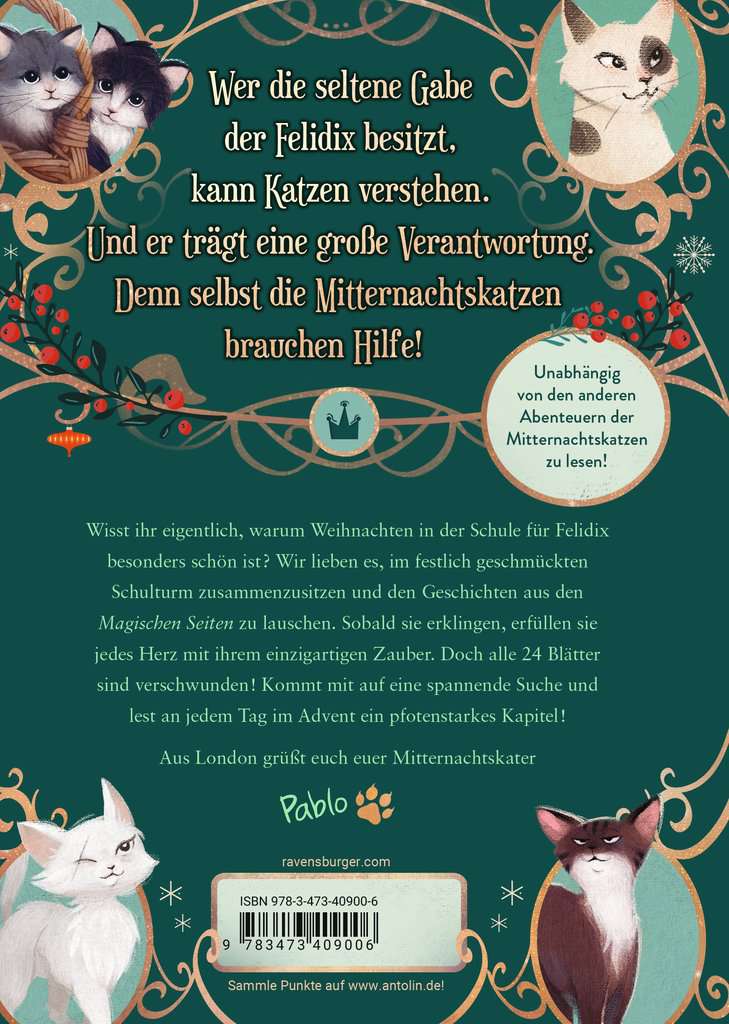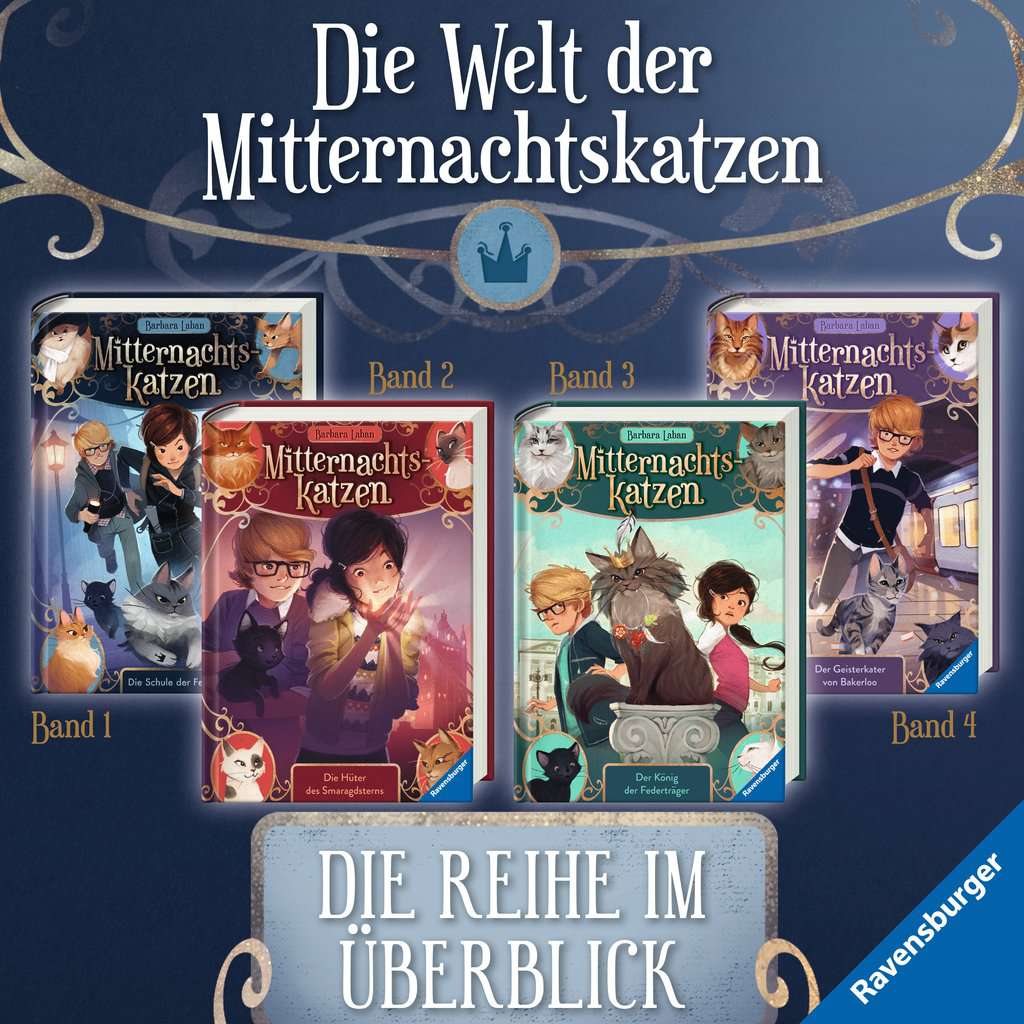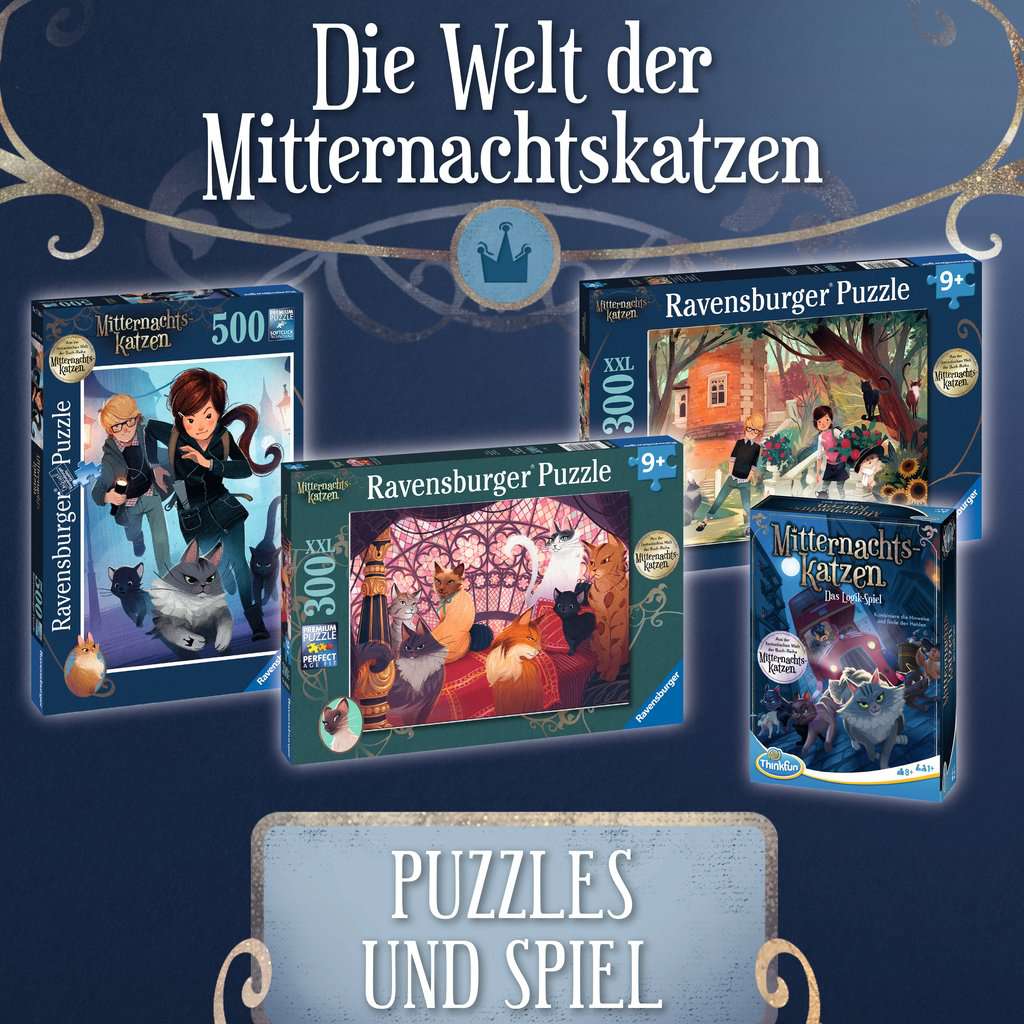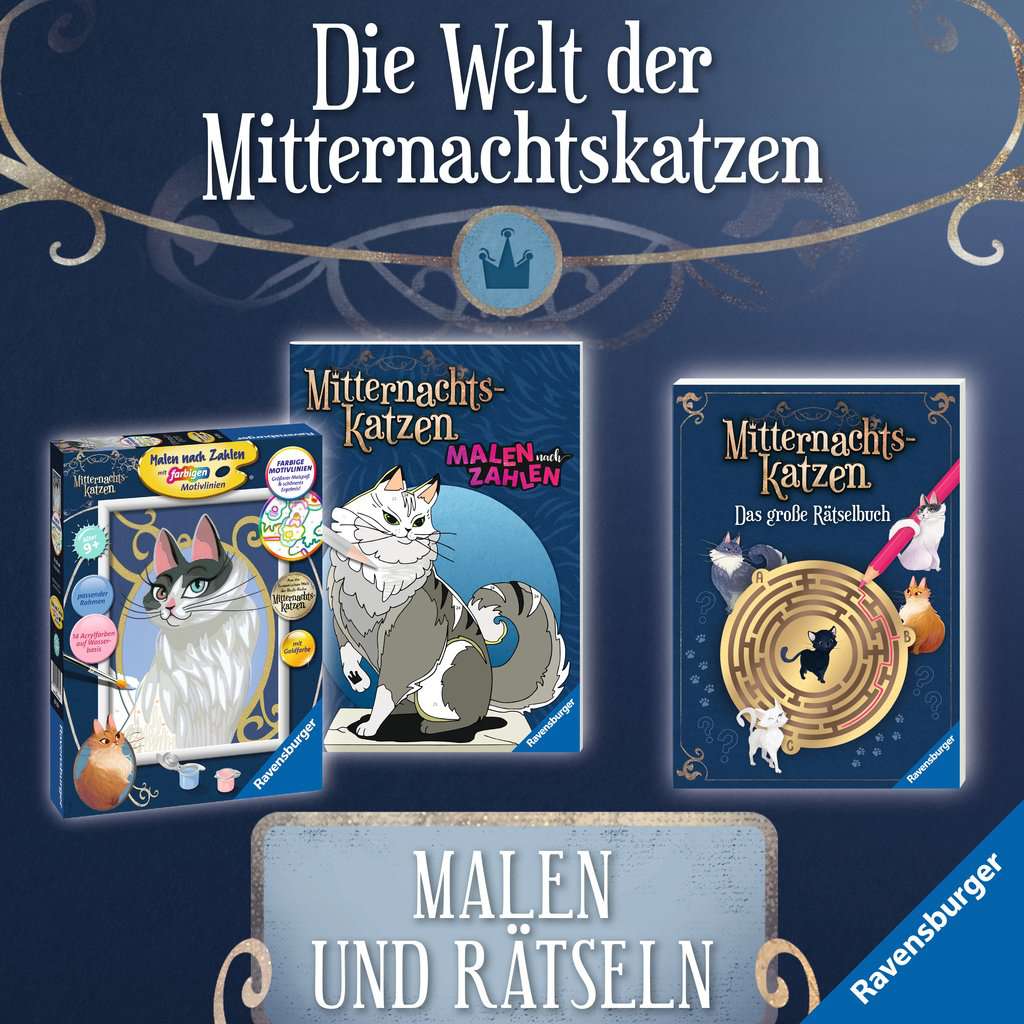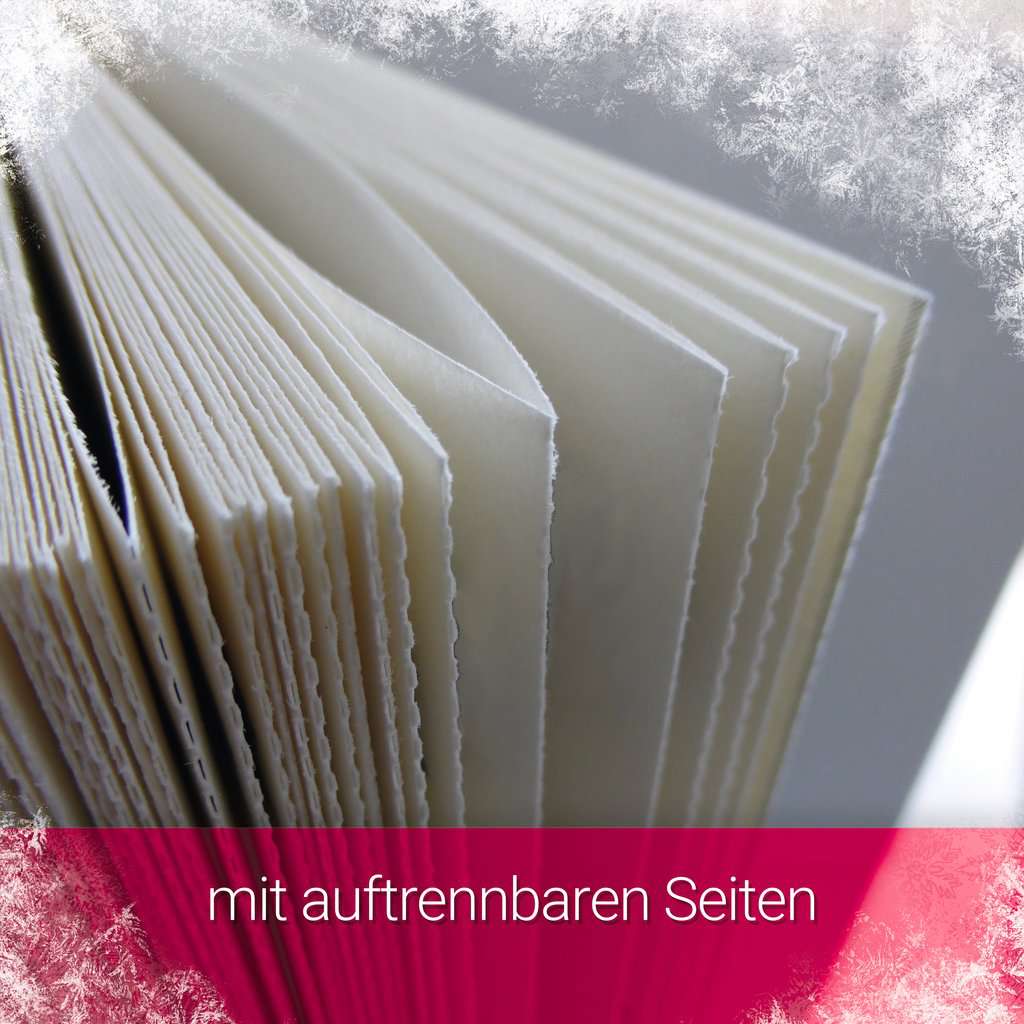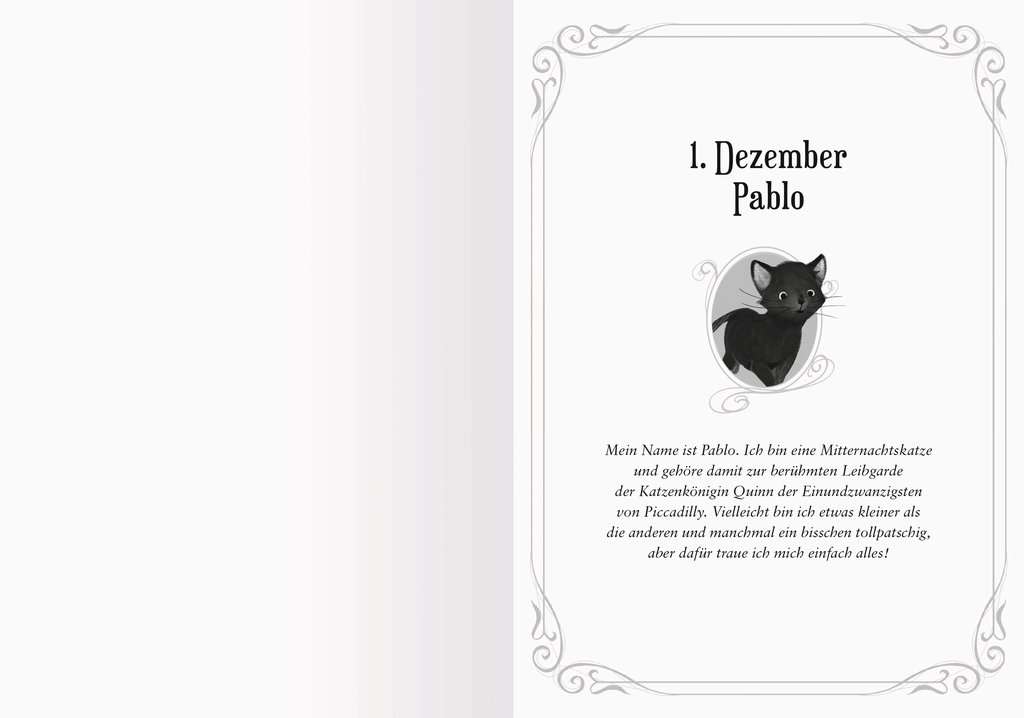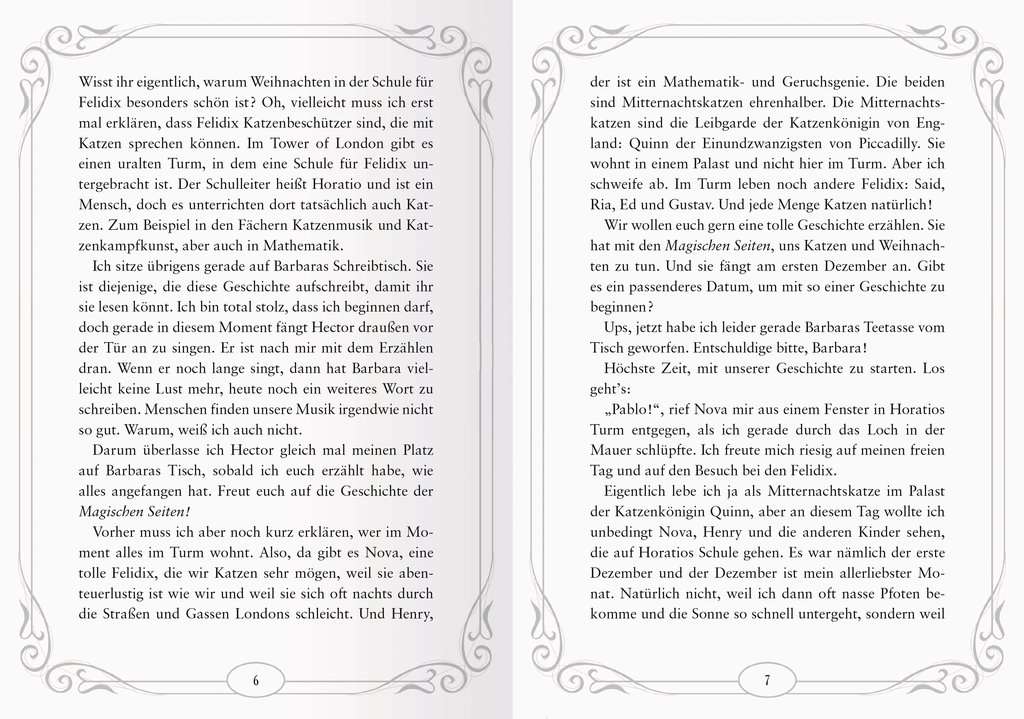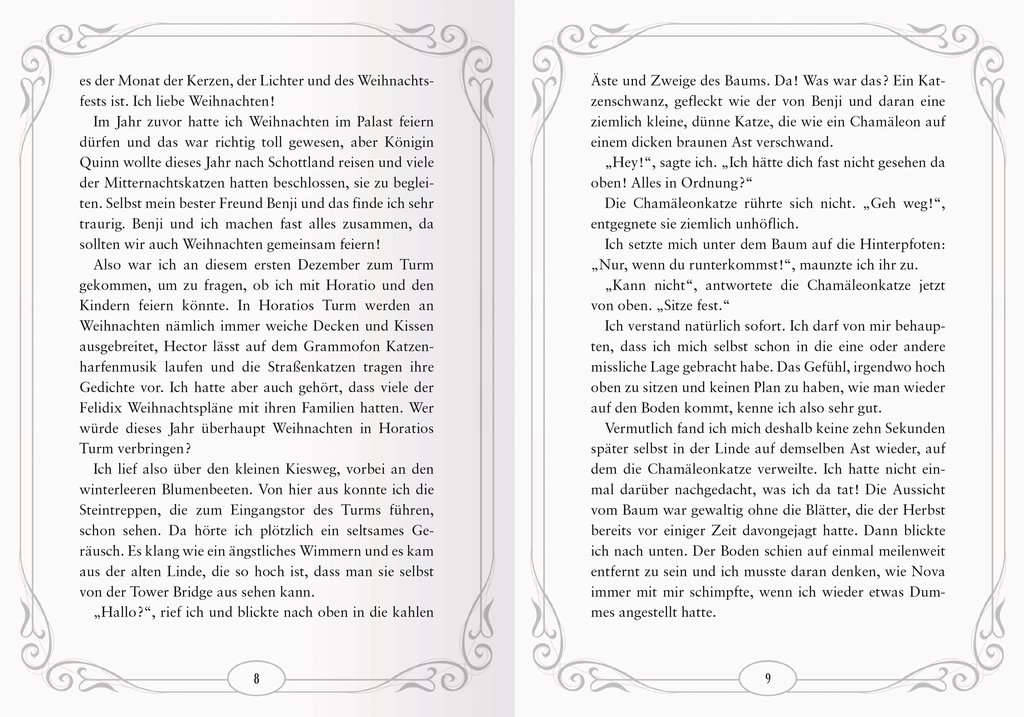 Midnight Cats: Mr Mallory's Magical Christmas Secret. An advent calendar with pages that can be cut open
Mitternachtskatzen: Mr Mallorys magisches Weihnachtsgeheimnis.
View all books in the series
Advent with a purr! Can be read independently of the main series!


A Christmas adventure in 24 chapters

Surprise effect due to pages that can be cut open

192 pp
9 years +
15,3 x 21,5 cm
EUR 14.99
June 2023
Hardcover
978-3-473-40900-6
Content
Christmas is almost here, and there is one tradition both cats and Felidix are particularly looking forward to: sitting together in the festively decorated school tower and listening to stories from the Magical Pages. As soon as they ring out, they fill every heart with their unique magic. But all 24 sheets have disappeared!
About the Series
Nova and Henry are Felidix, cat guardians. They attend the academy of old teacher Horatio in one of the towers at the Tower of London where they learn everything about the cat language and embark on many thrilling adventures with the royal felines and street cats of London. The thrilling stories are complemented by charming cat illustrations.
The Author
Barbara Laban is one of the very few people who know where to find the School of the Felidix in the Tower of London. The author read Japanese and Chinese Studies, worked in Munich, Taipei and Amsterdam and has been living in London with her husband and two daughters for more than ten years.
The Illustrator
When Jérôme Pélissier was a graduate student at the École Estienne school of arts in Paris, he received regular visits from cats, as cats consider it a great honour to get drawn by him. These days, the illustrator and his family live in Brittany in one of France's most beautiful villages.