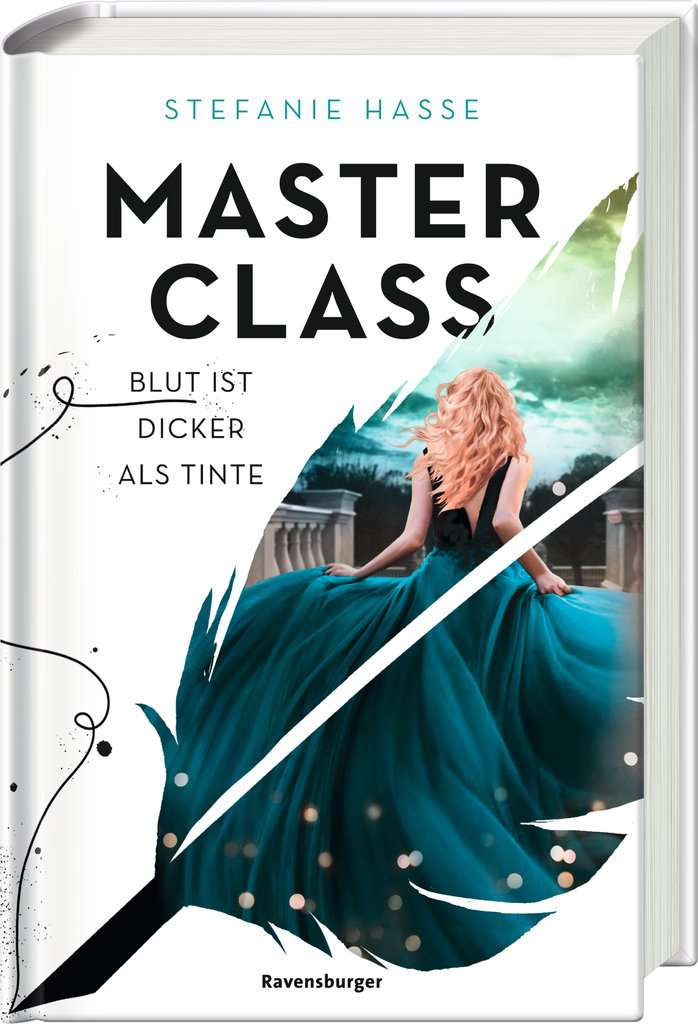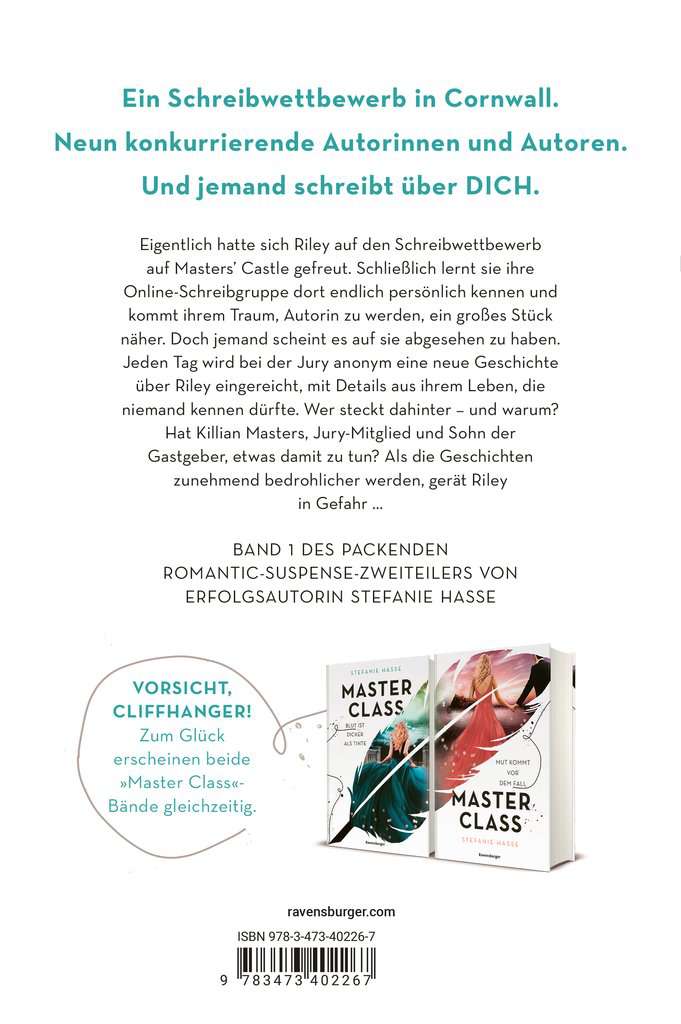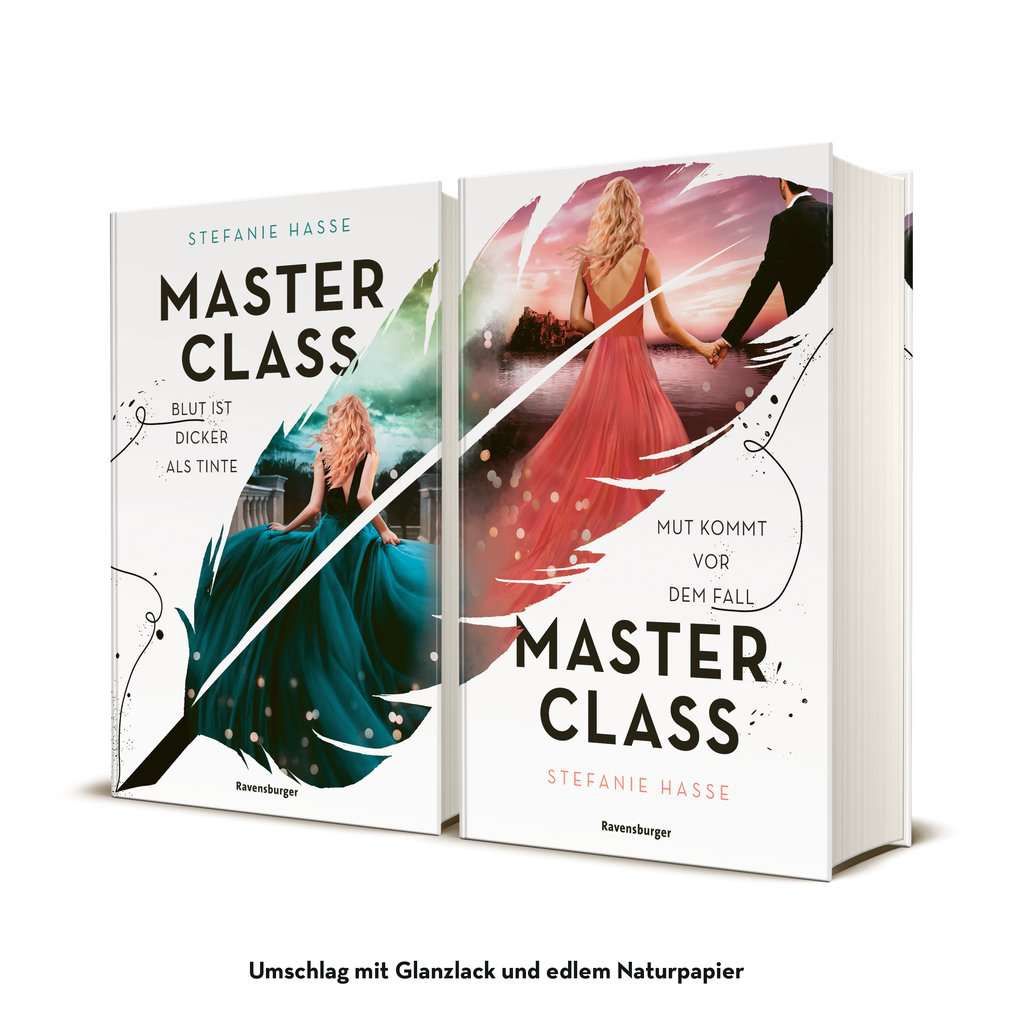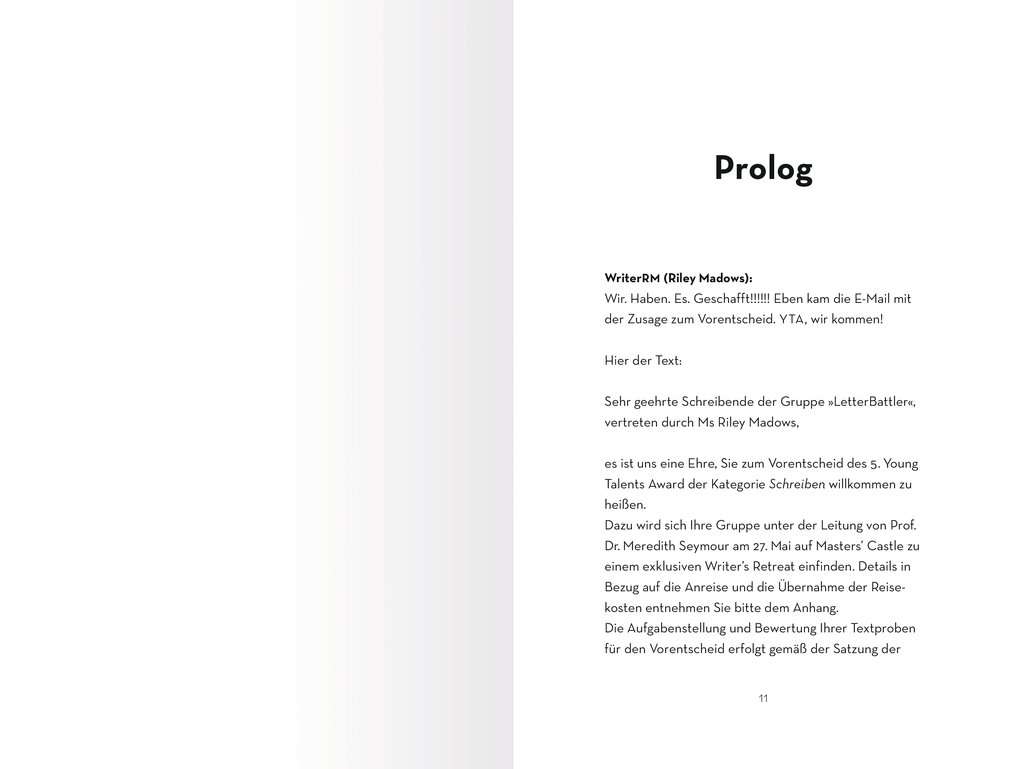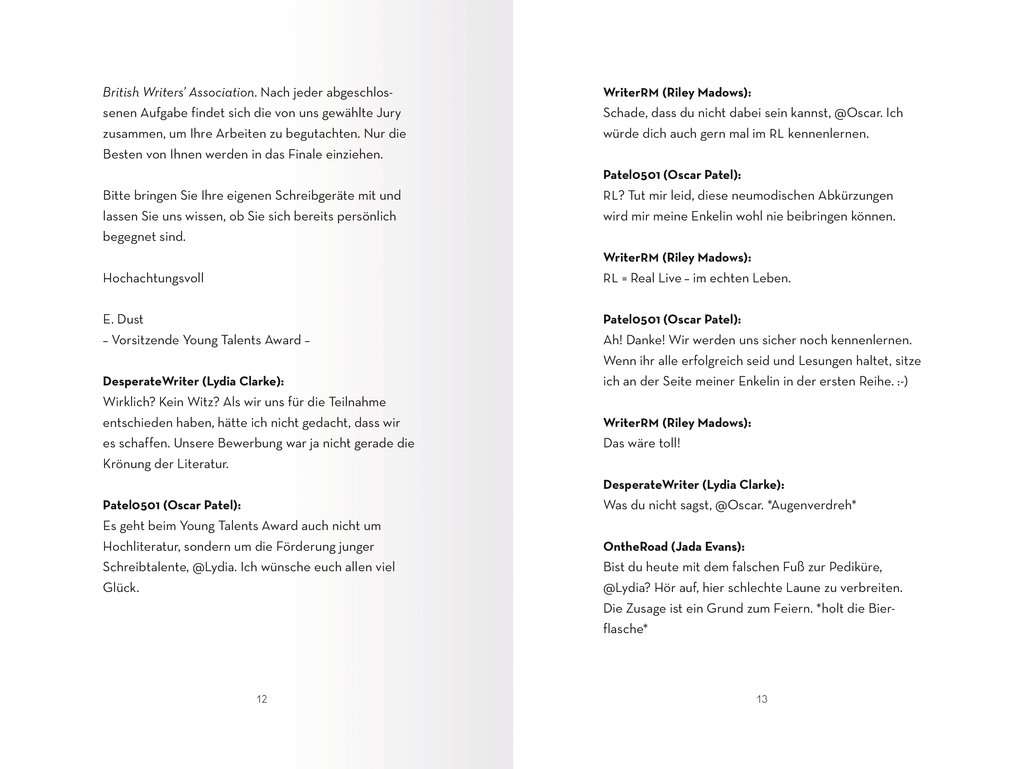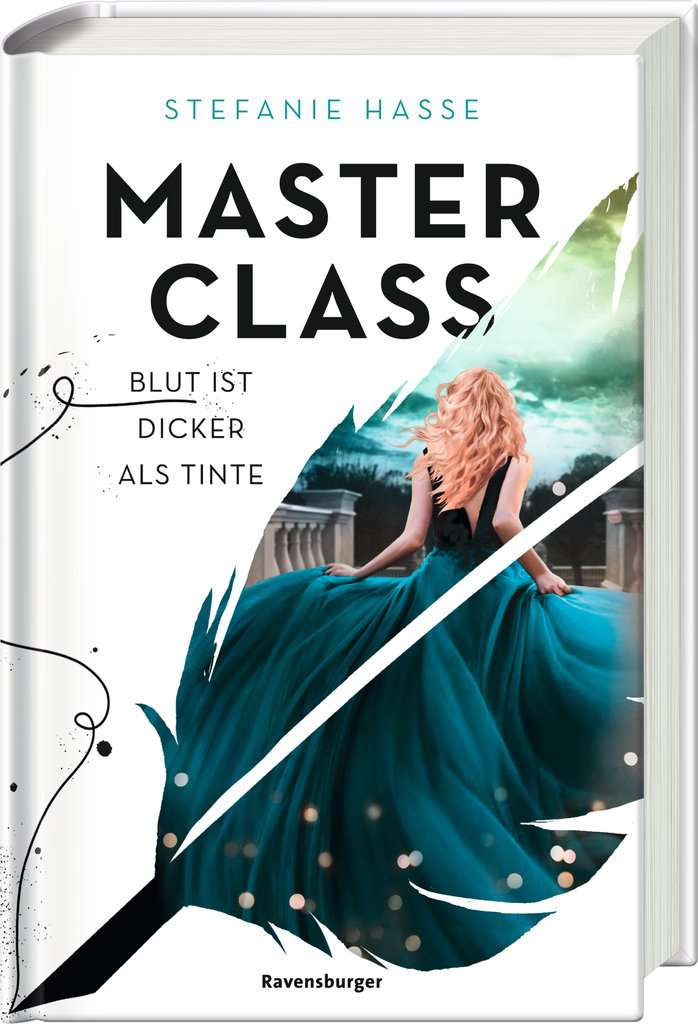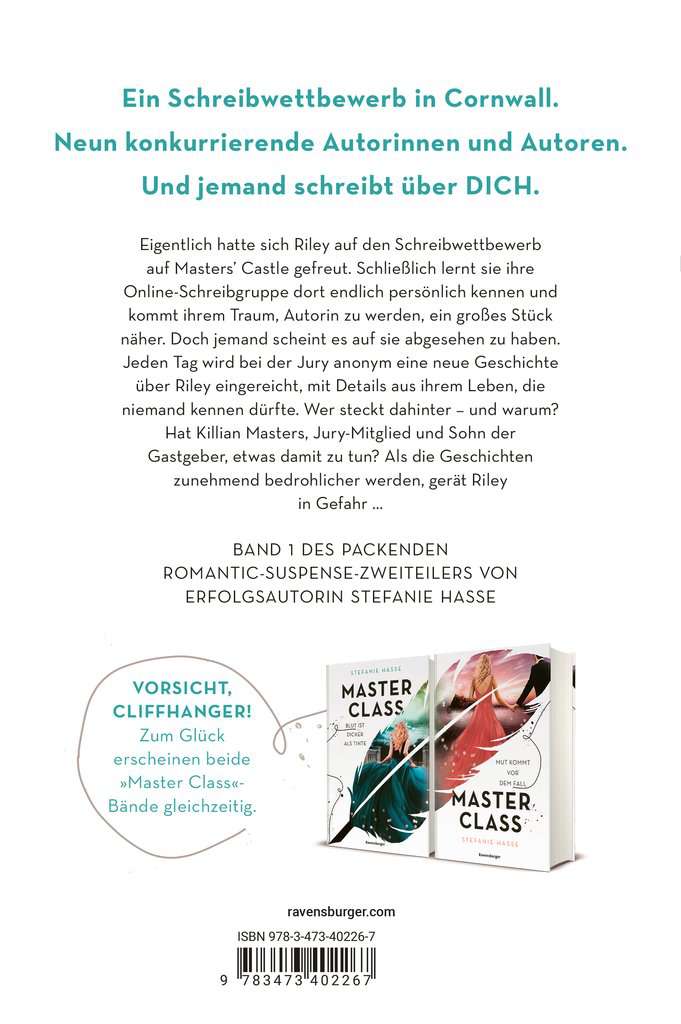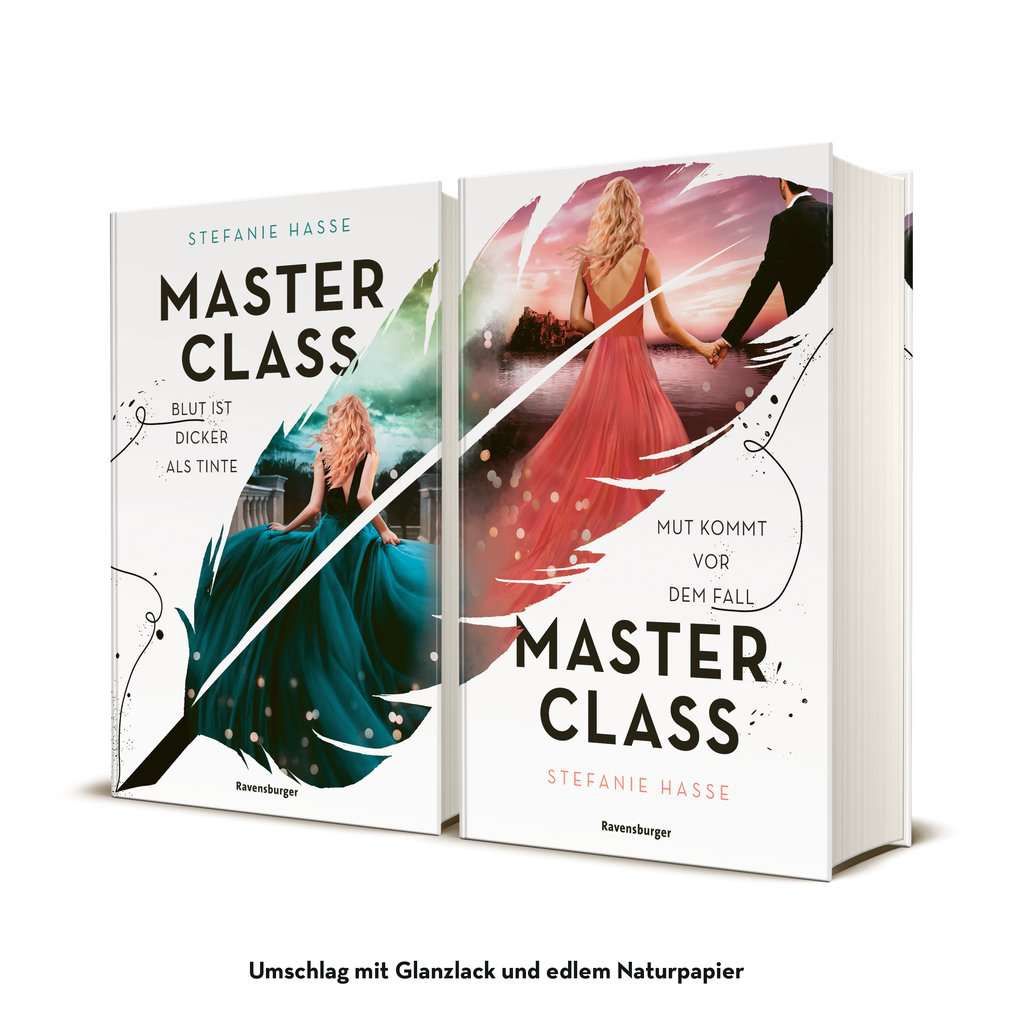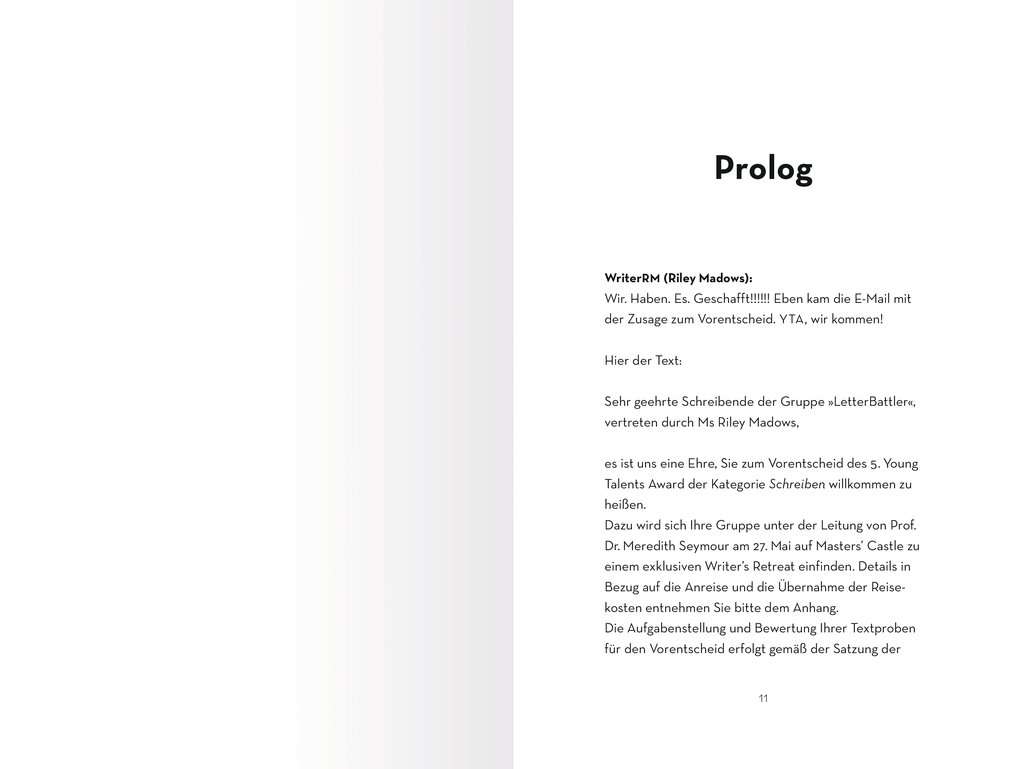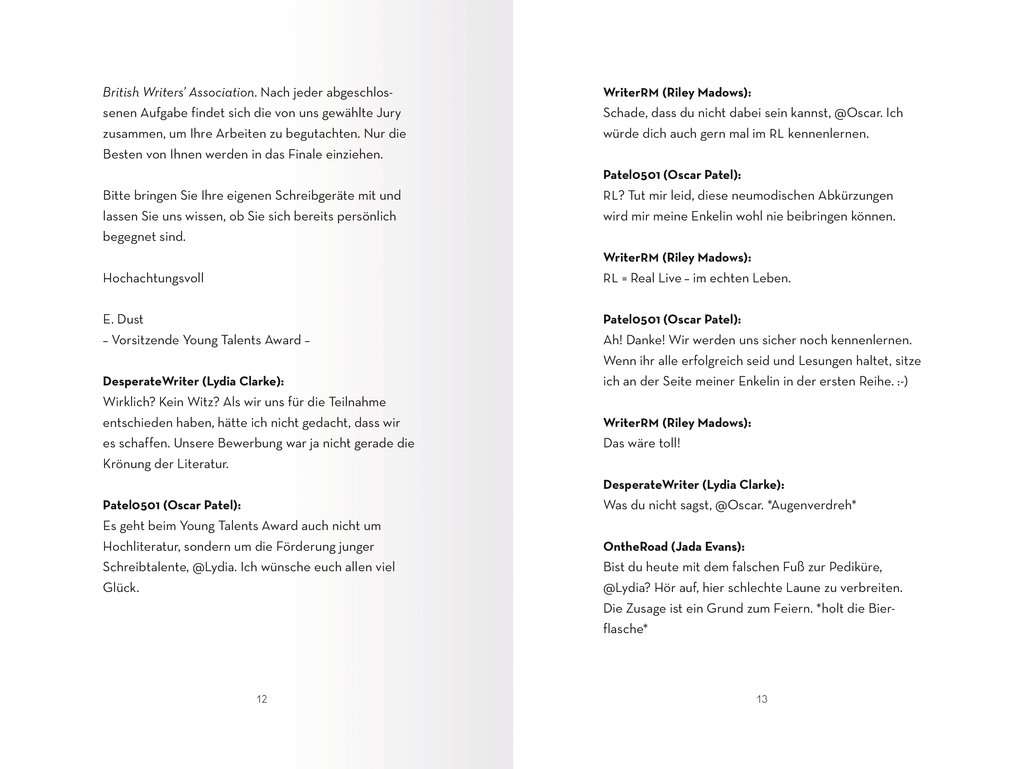 Master Class (Vol. 1): Blood Is Thicker than Water
Master Class, Band 1: Blut ist dicker als Tinte
View all books in the series
Romantic suspense amongst young aspiring writers set in Cornwall
352 pp
16 years +
14,3 x 21,5 cm
EUR 16.99
February 2023
Hardcover
978-3-473-40226-7
Content
When Riley and her online writing group are selected to participate in an exclusive writing competition in Cornwall, the student of literature can hardly believe her luck. After all, the week-long writer's retreat takes place in an elegant manor house that belongs to the Masters family, who are well known patrons of the literary world. In addition, the winner of the competition has the opportunity to present their writing at a renowned literature festival that's frequented by lots of literary agents and editors. At last, Riley seems to be a step closer to her dream of becoming an author – and she will finally get to meet the other members of her online writing group in person. But she never thought that someone in the group would use the dark secrets of her past as material for their stories. Every day another story is handed in revealing things about Riley that no one should know. Who is doing this to her, and why? Could Killian Masters, the mysterious son of the host family, have something to do with it? As the stories become more and more menacing, Riley is caught up in a dangerous cat-and-mouse game in which she has to risk more than just her heart.
About the Series
Riley is participating in an exclusive writing competition at a luxurious manor house in Cornwall but things don't quite go as planned. Someone is writing about her dark secrets. Amidst a web of secrets and intrigues, Riley tries to find out the truth.
The Author
Stefanie Hasse is not only a successful author, but has also made a name for herself as a book blogger. When she's not immersed in various worlds through books, she dreams up romantic stories and enjoys surprising her readings with unexpected twists and turns. She has won over many readers with her books for teens and long lines form at her book signing events. Stefanie Hasse lives in southern Germany with her husband and book-obsessed children.