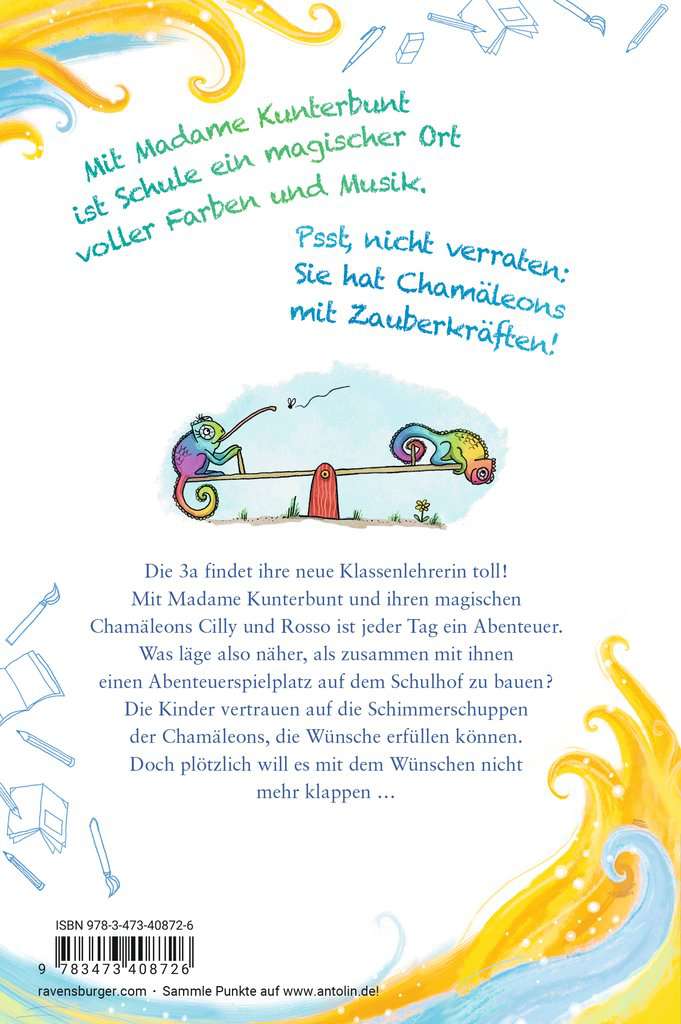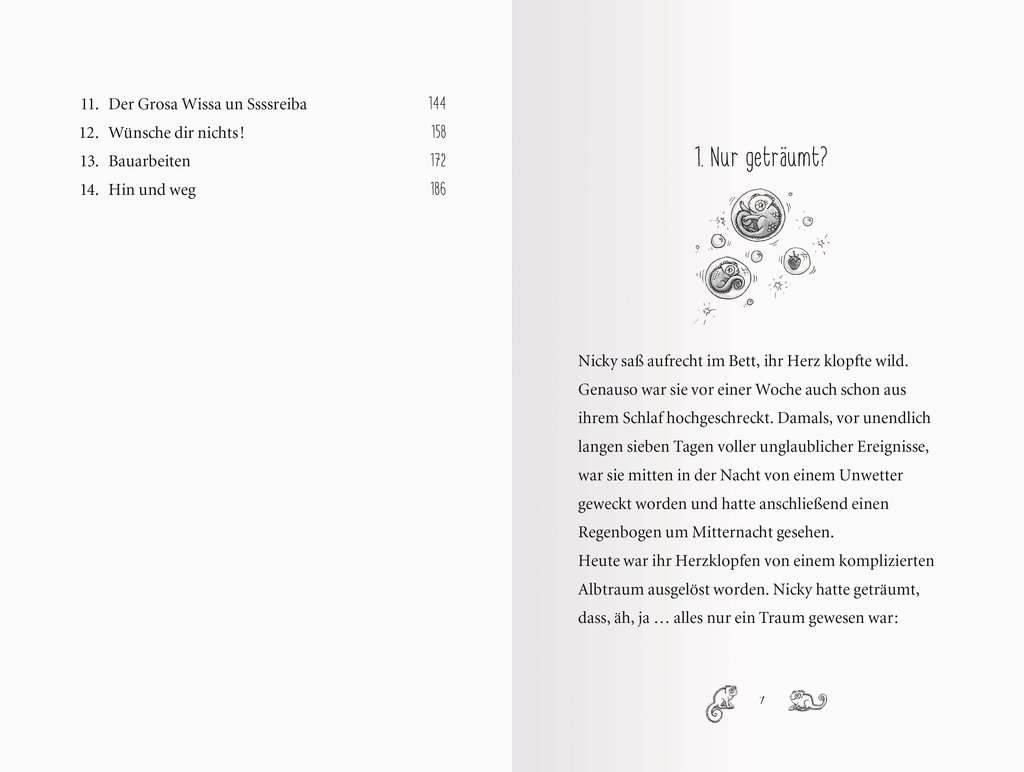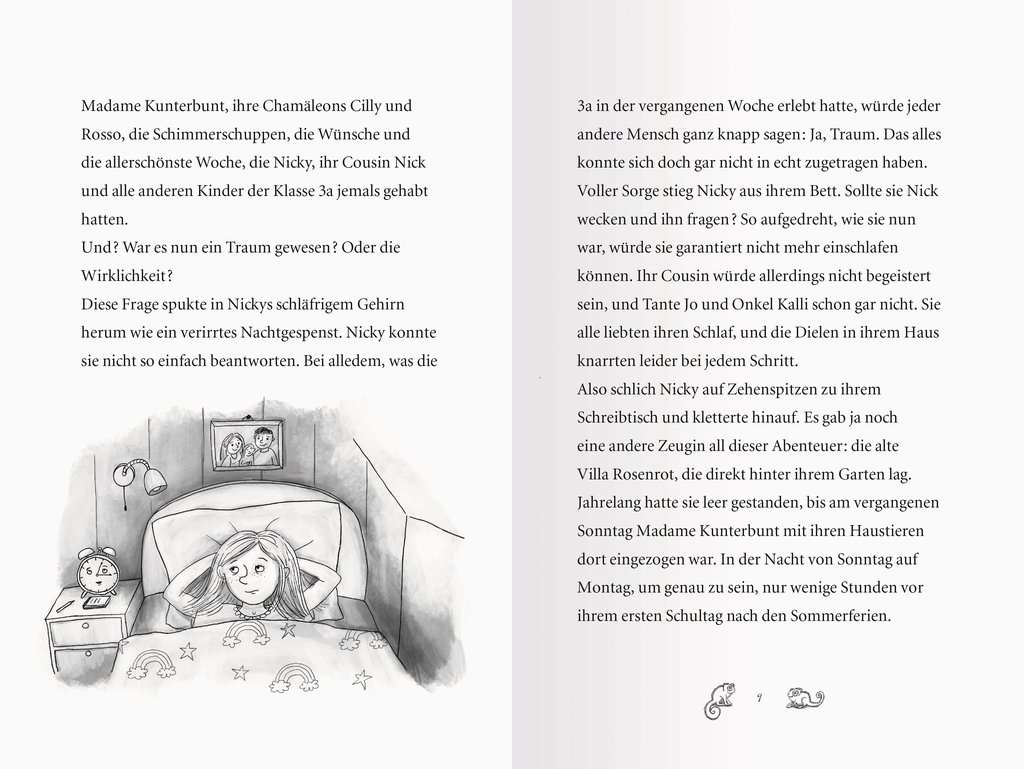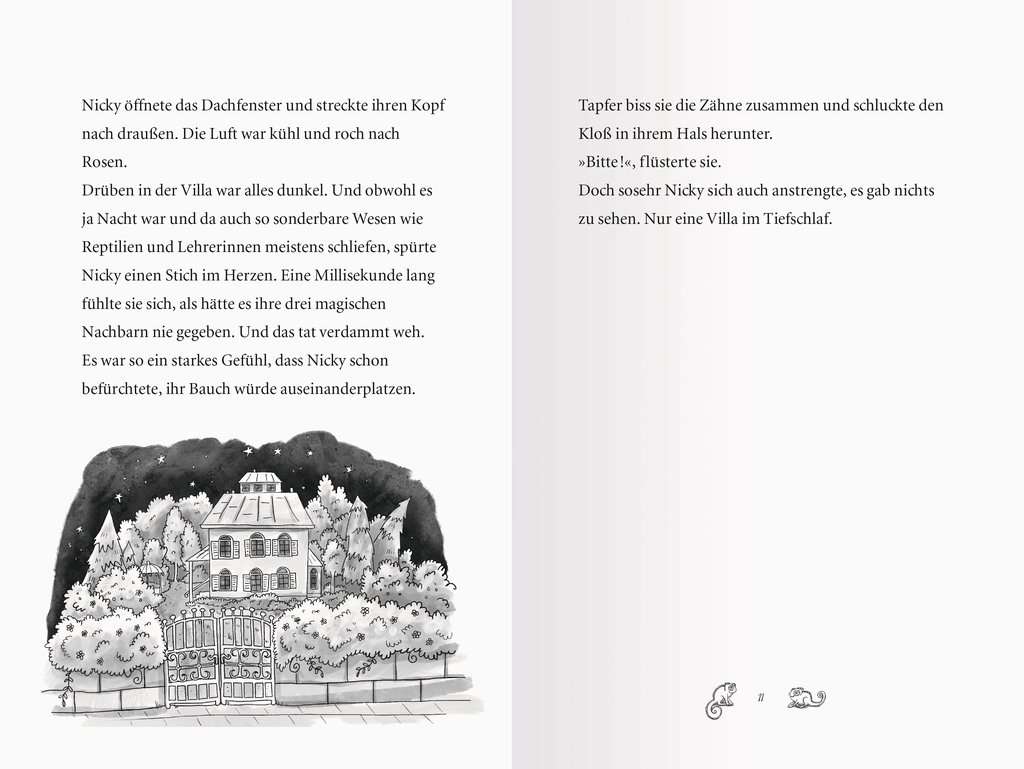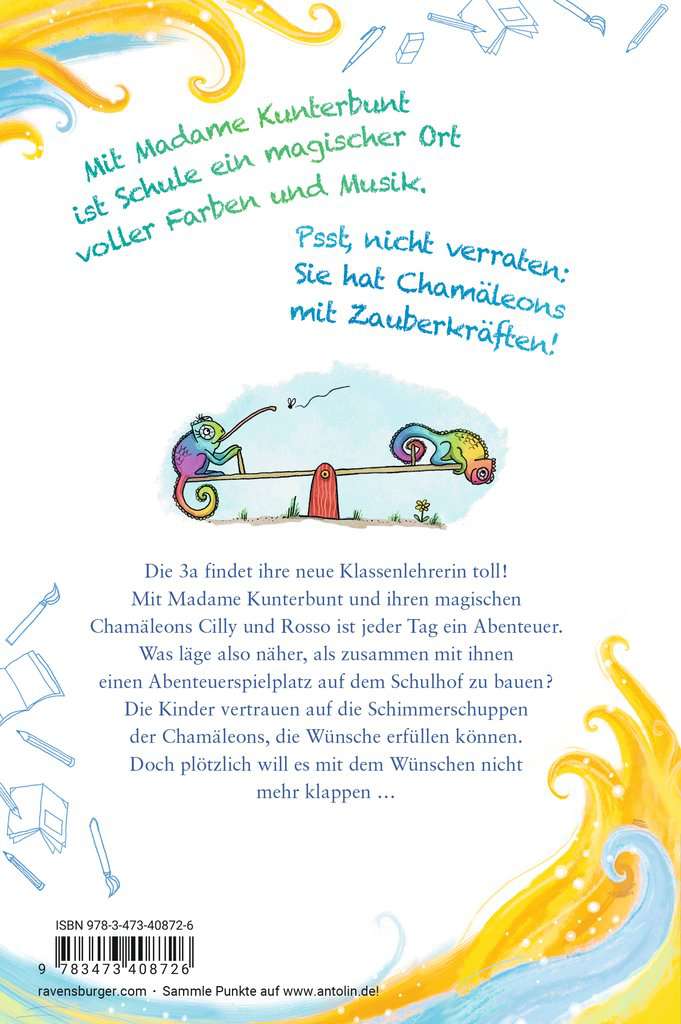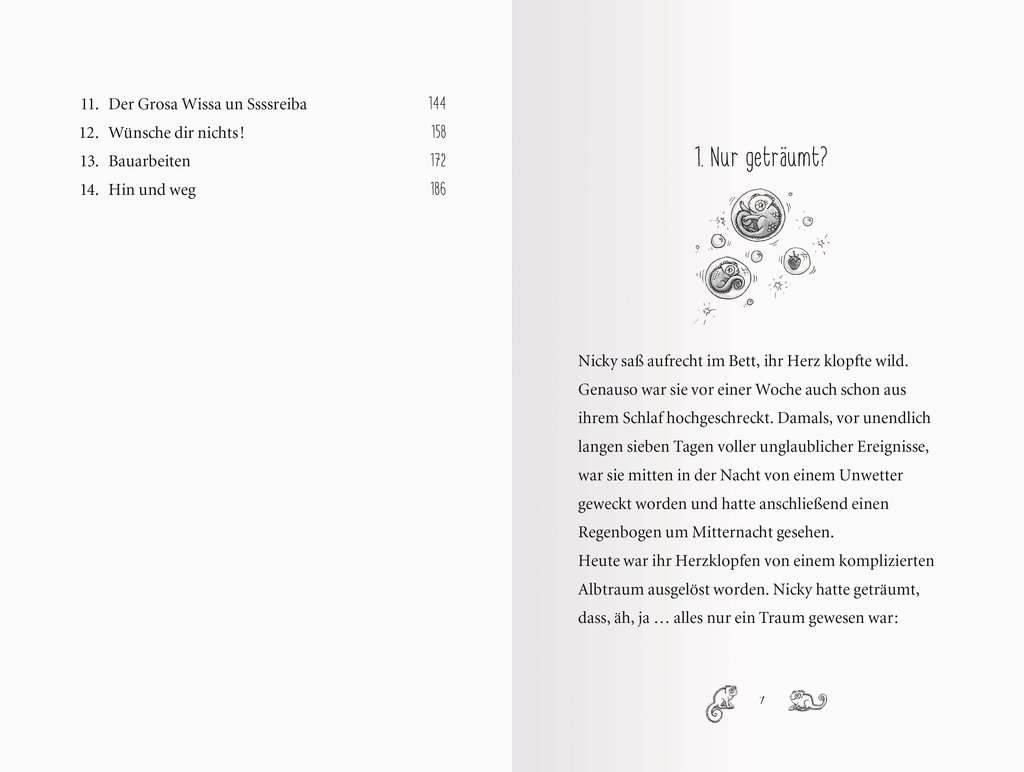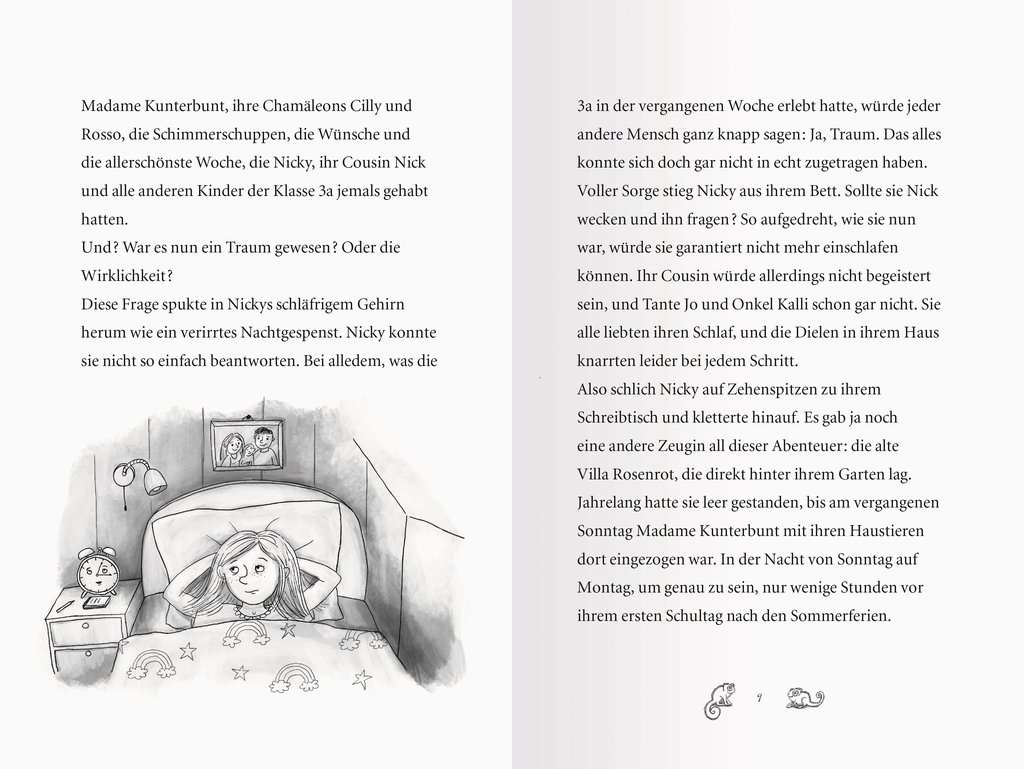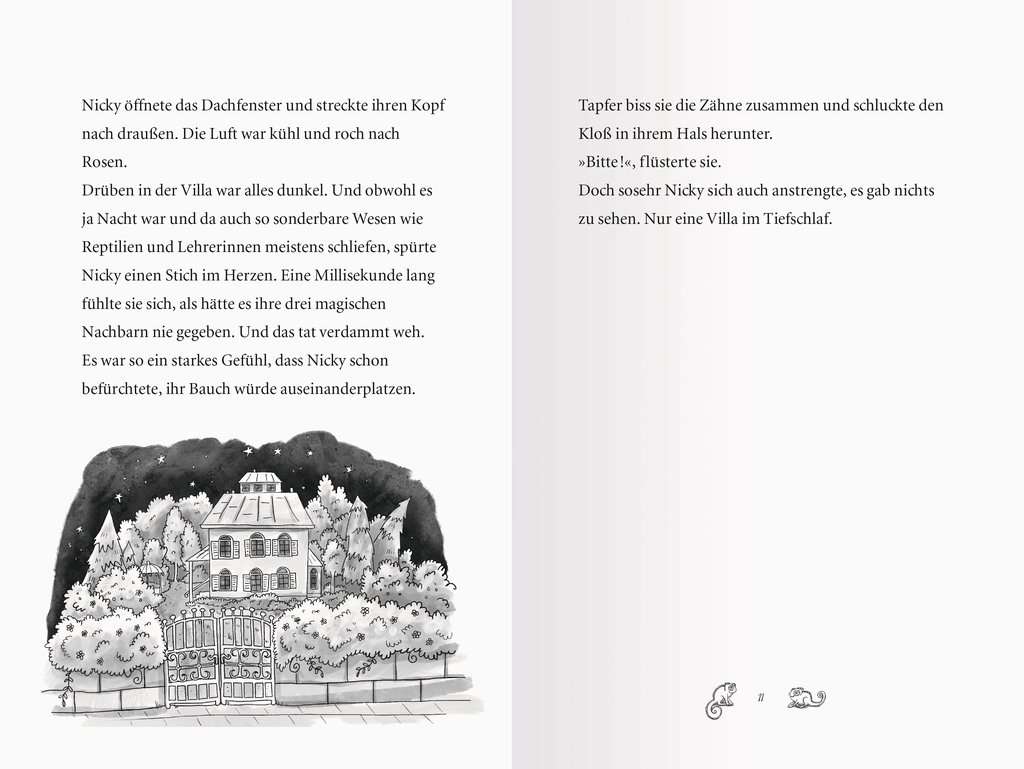 Madam Multicolour (Vol. 2): Madam Multicolour and the Magical Wish Adventure
Madame Kunterbunt, Band 2: Madame Kunterbunt und das Abenteuer der Wunderwünsche
Madam Multicolour – a teacher like Mary Poppins
224 pp
8 years +
14,3 x 21,5 cm
EUR 11.99
July 2022
Hardcover
978-3-473-40872-6
Content
The students of the 3a simply love their new class teacher! After all, with Madam Multicolour and her magic chameleons Cilly and Rosso around, every day at school is an adventure. What could be more obvious than building an adventure playground in the schoolyard with them? The children rely on the chameleons' shimmering scales and are making the boldest plans. But suddenly making wishes no longer works.
The Author
Thilo is a successful screenwriter and has a wide range of German favorites to his credit. During the past few years, he has increasingly gained recognition as a children's book author and has been published by several well-known publishing houses. Thilo currently lives in Mainz with his wife and four children.
The Illustrator
Bille Weidenbach lives in northern Rhineland-Palatinate. Madam Multicolour loves dropping by during strawberry season, and while Cilly and Rosso are having fun in the garden, Madam Multicolour and the illustrator are enjoying a strong oat milk coffee – which Bille Weidenbach loves just as much as her chaotic family and her hilarious animals.