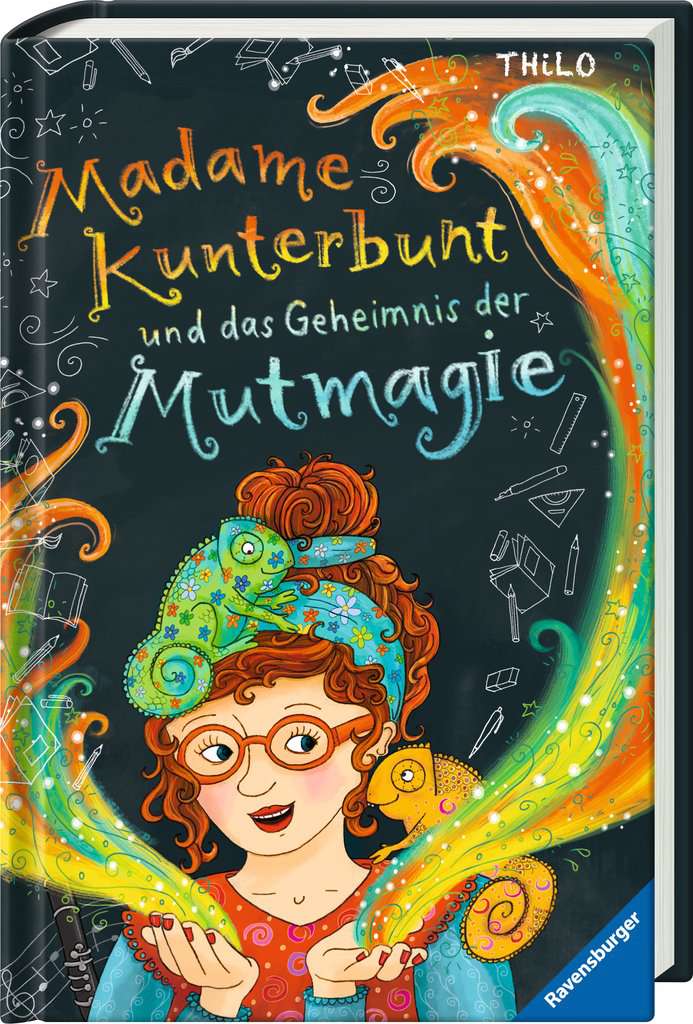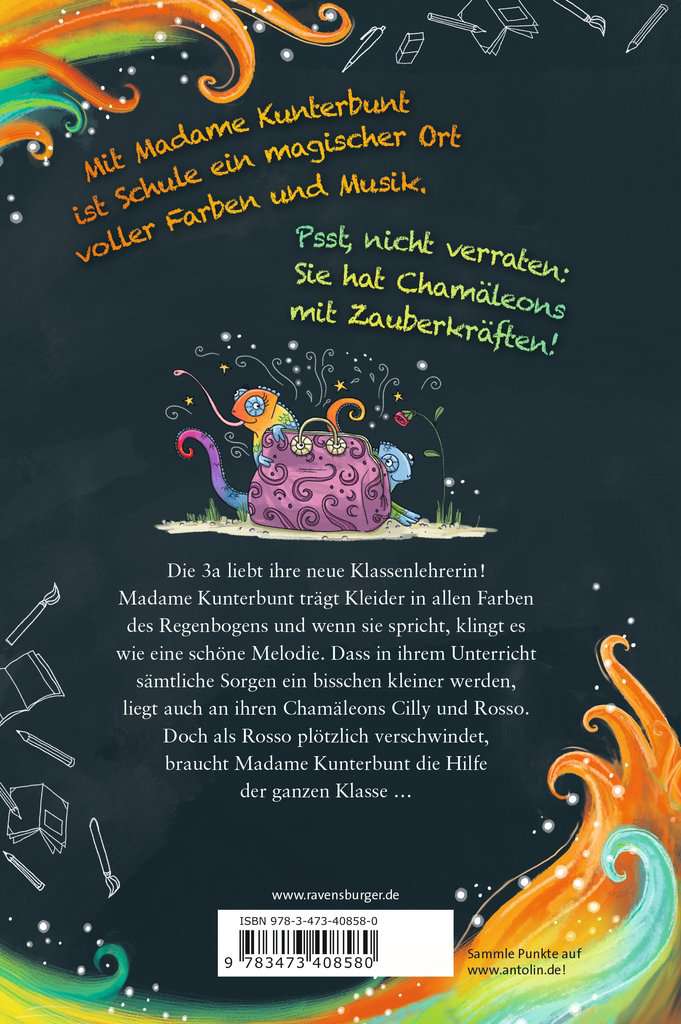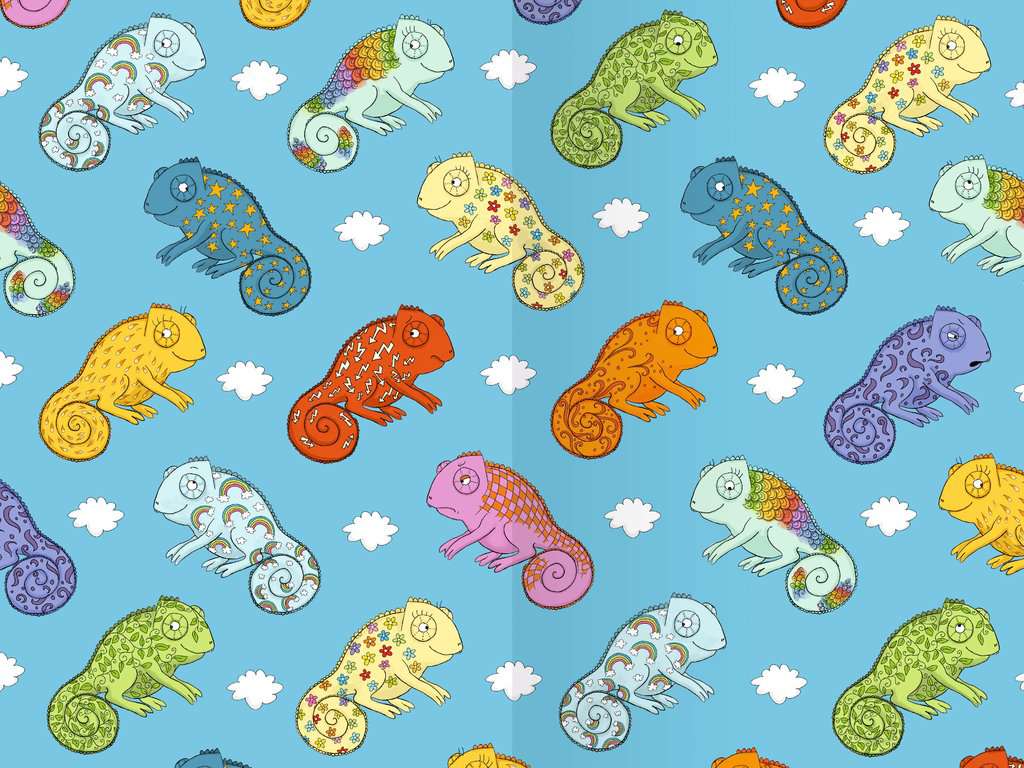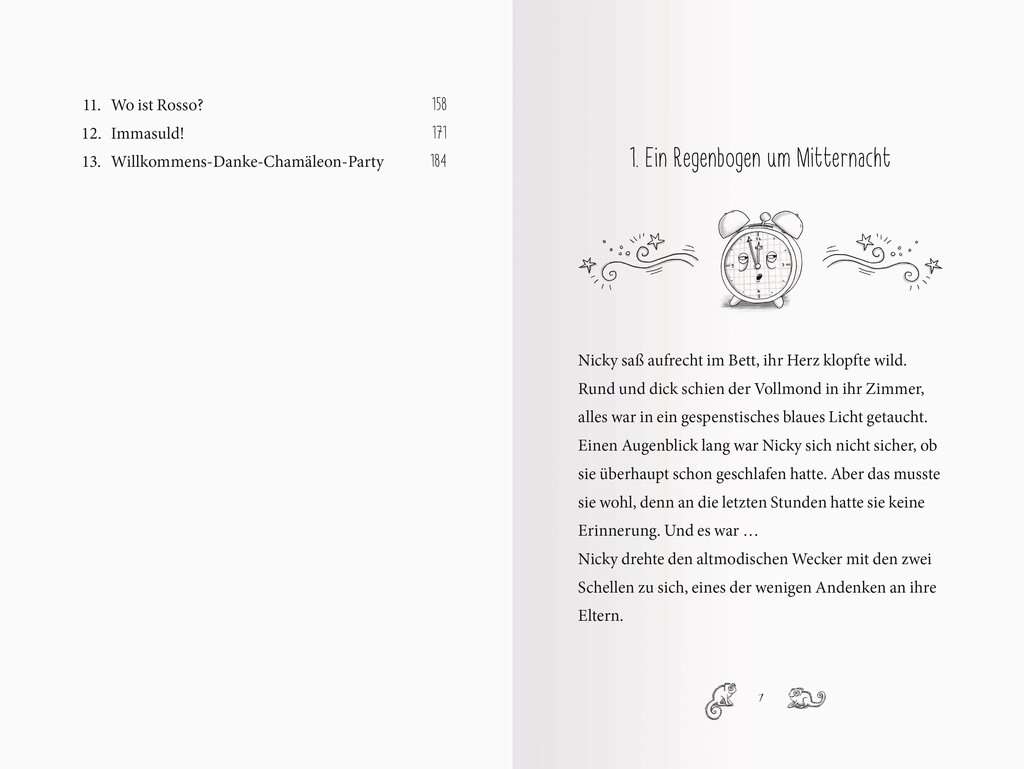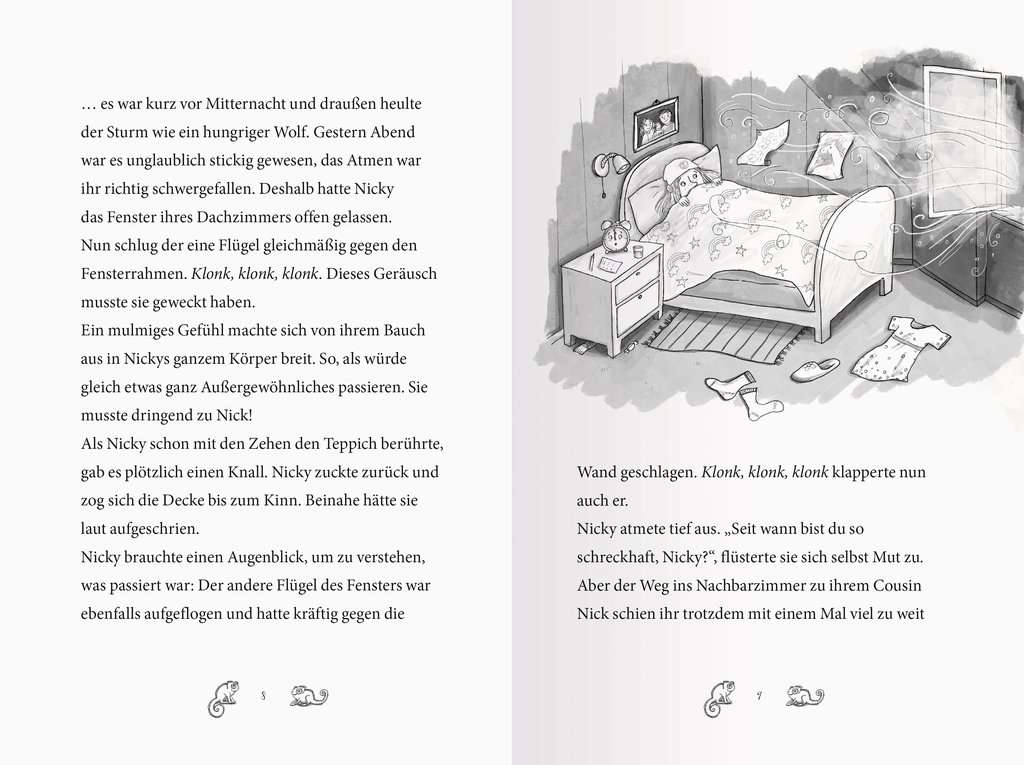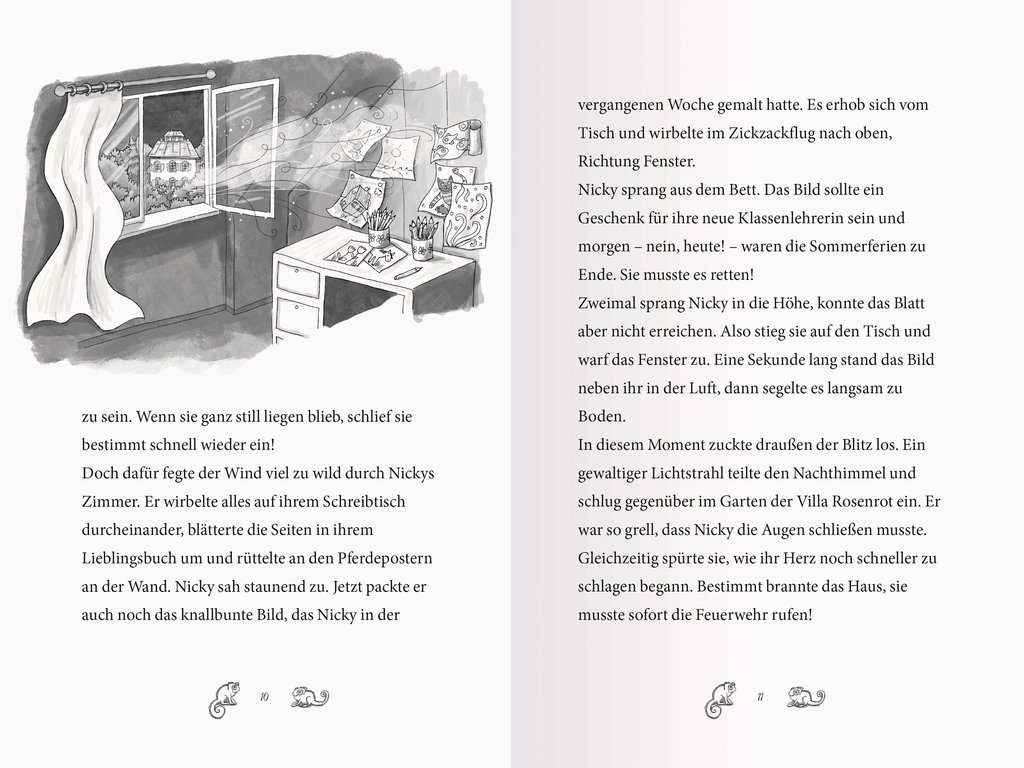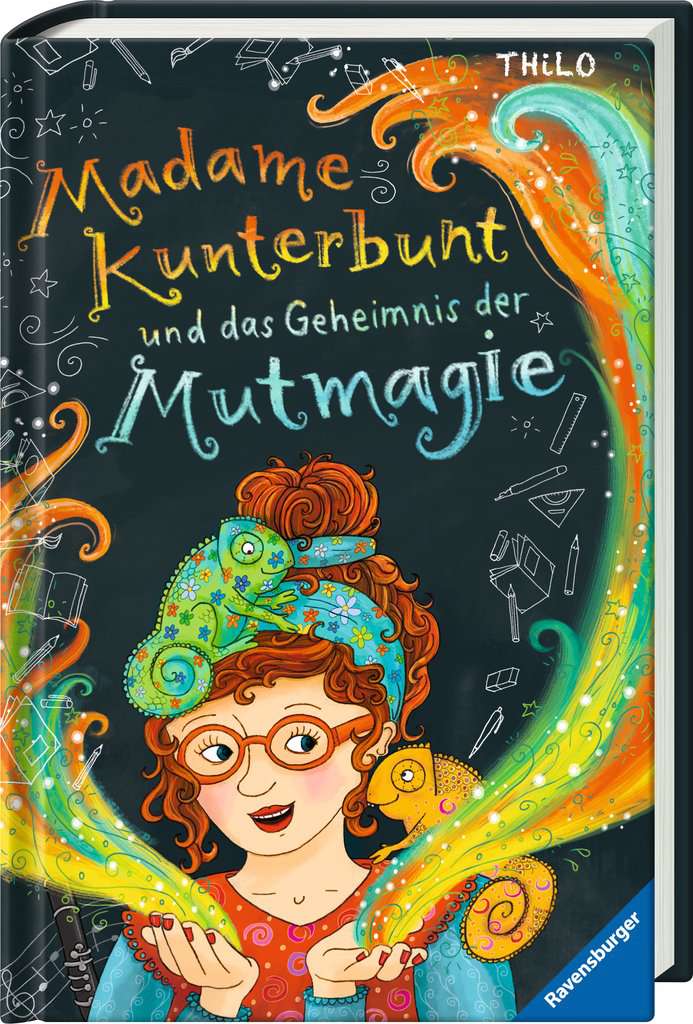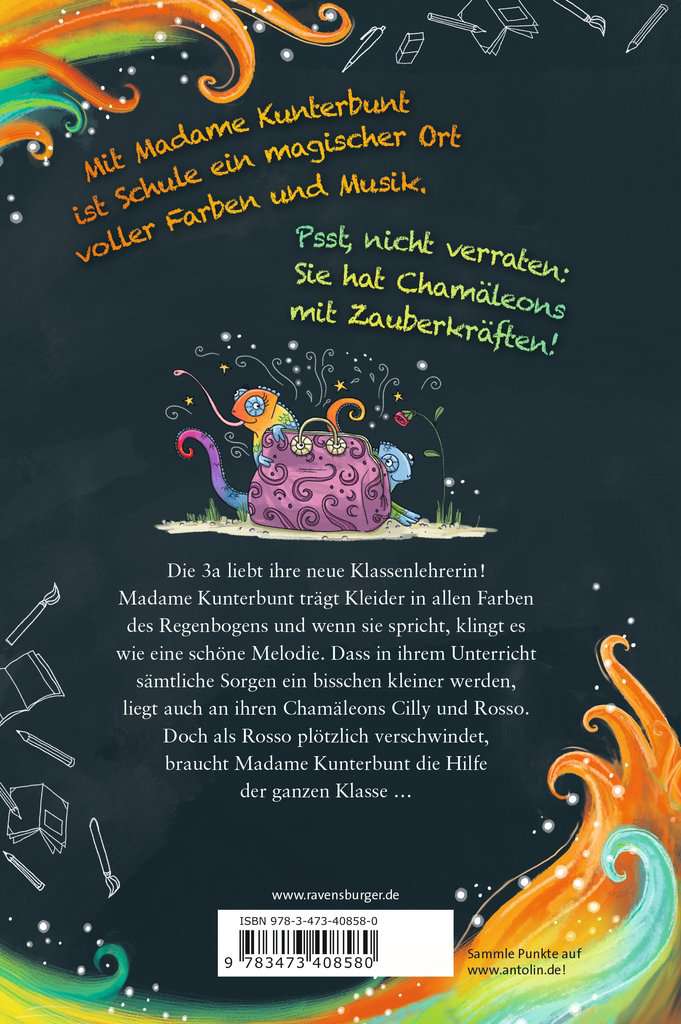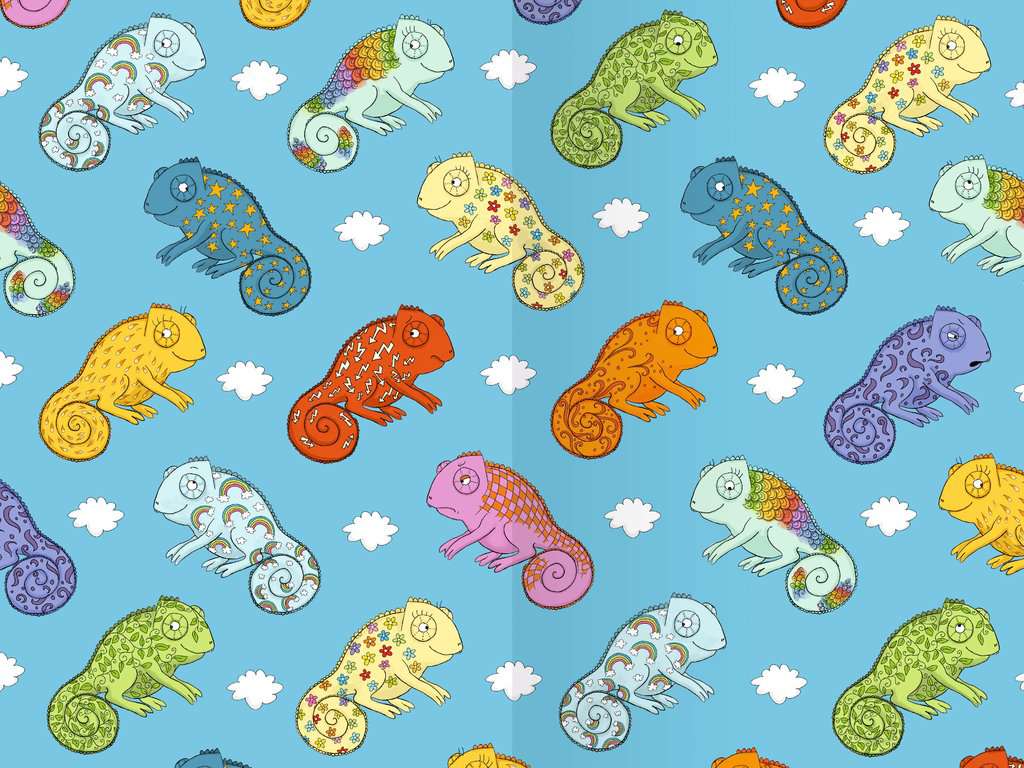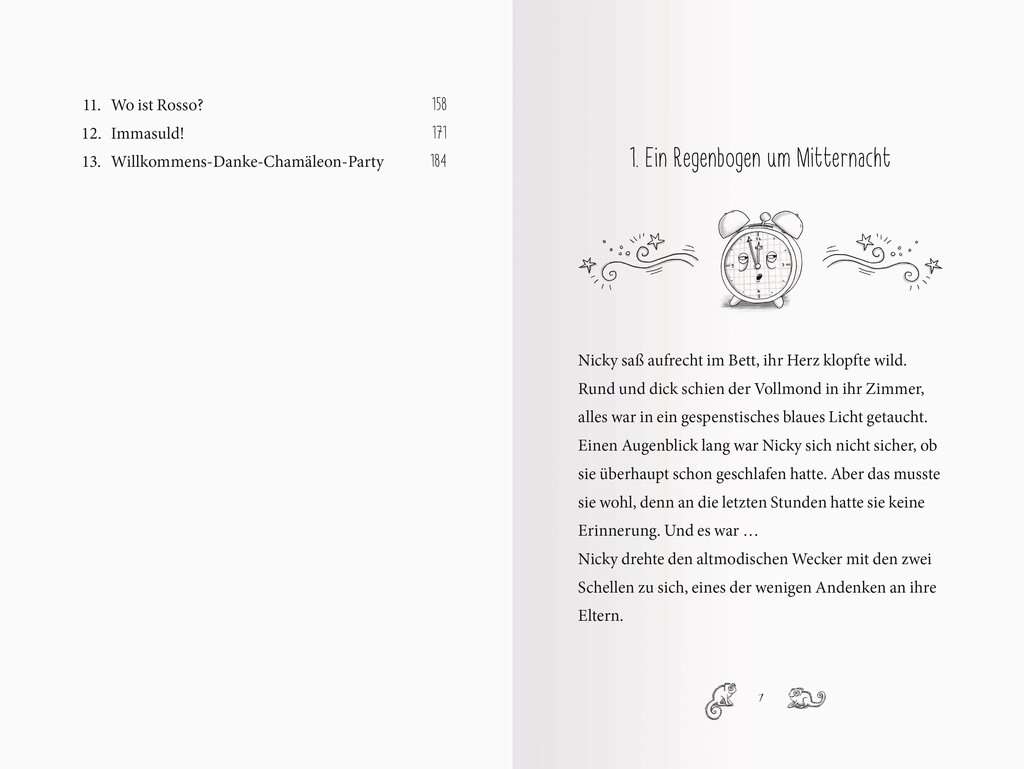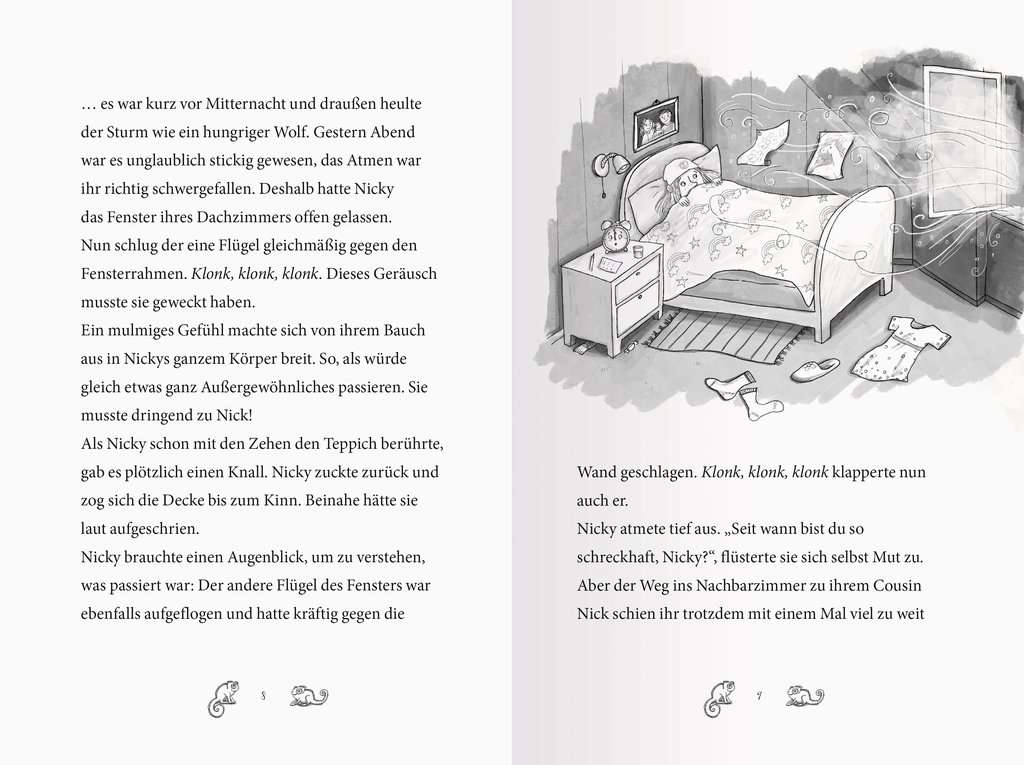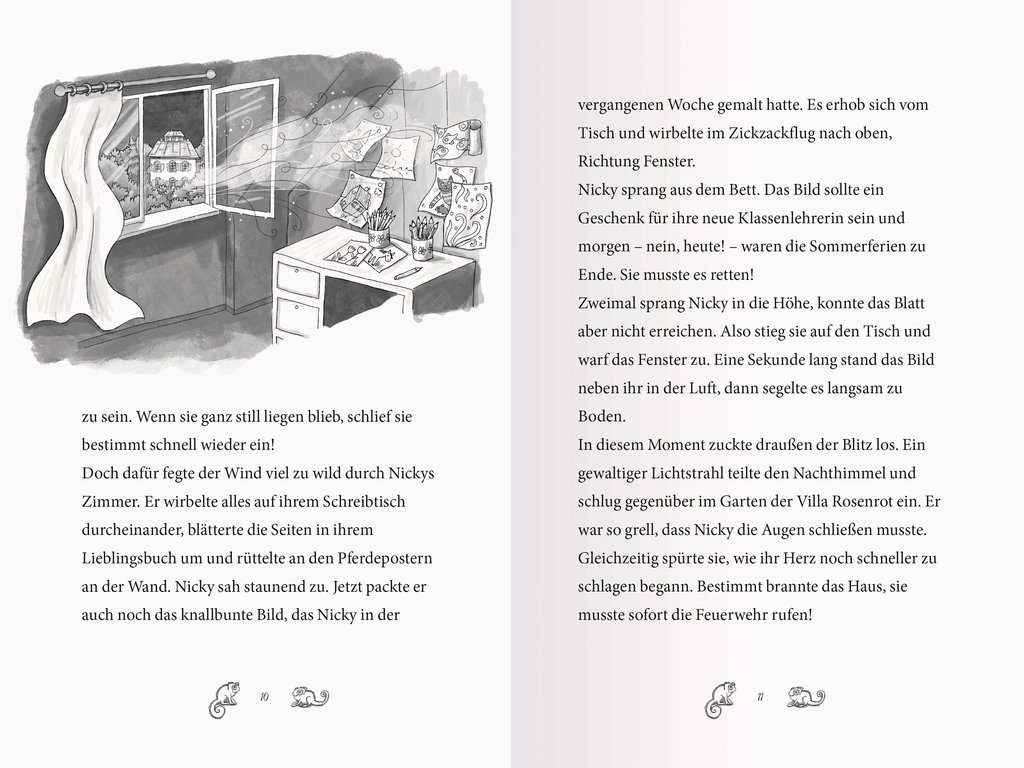 Madam Multicolour (Vol. 1): Madam Multicolour and the Secret of Courage Magic
Madame Kunterbunt, Band 1: Madame Kunterbunt und das Geheimnis der Mutmagie
Madam Multicolour – a teacher like Mary Poppins
224 pp
8 years +
14,3 x 21,5 cm
EUR 11.99
February 2022
Hardcover
978-3-473-40858-0
Content
The students of the 3a love their new class teacher! Madam Multicolour wears clothes in all the colours of the rainbow. When she speaks, it sounds like a beautiful melody and any worries shrink a little when she's around. This is partly due to her chameleons Cilly and Rosso who are always up to some splendid shenanigans and truly fantastic in other ways as well – their shimmering scales actually have magical powers!
The Author
Thilo is a successful screenwriter and has a wide range of German favorites to his credit. During the past few years, he has increasingly gained recognition as a children's book author and has been published by several well-known publishing houses. Thilo currently lives in Mainz with his wife and four children.
The Illustrator
Bille Weidenbach lives in northern Rhineland-Palatinate. Madam Multicolour loves dropping by during strawberry season, and while Cilly and Rosso are having fun in the garden, Madam Multicolour and the illustrator are enjoying a strong oat milk coffee – which Bille Weidenbach loves just as much as her chaotic family and her hilarious animals.