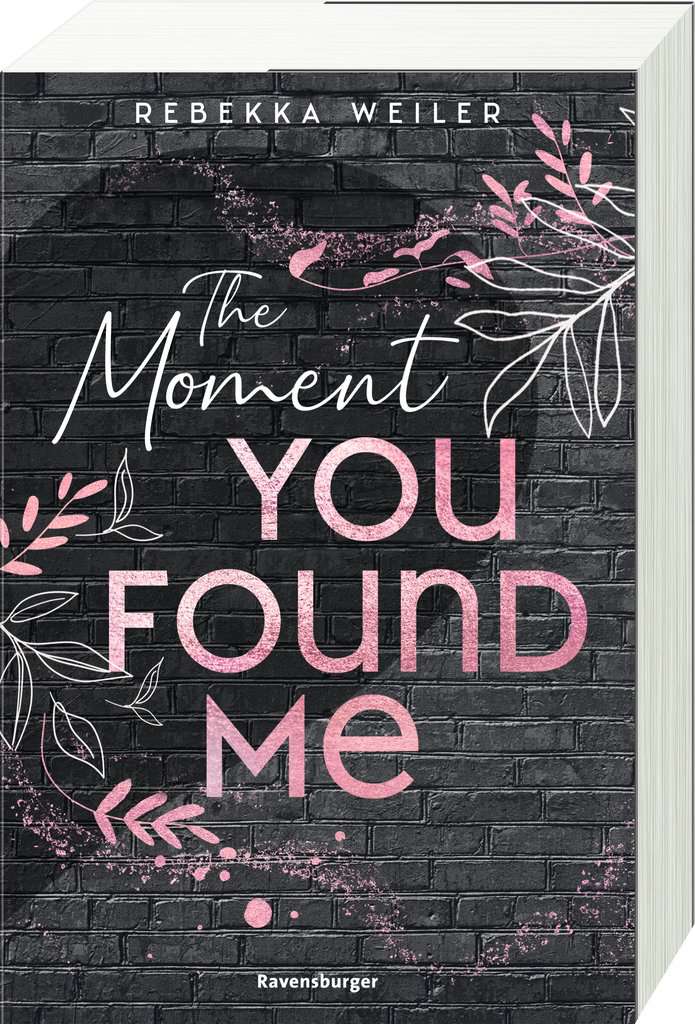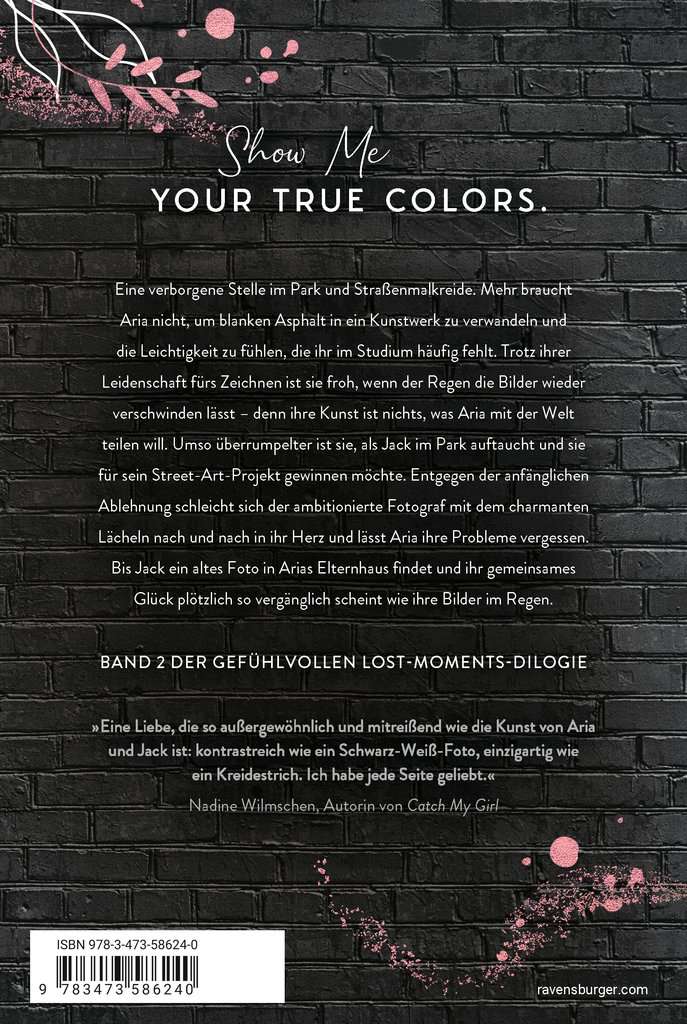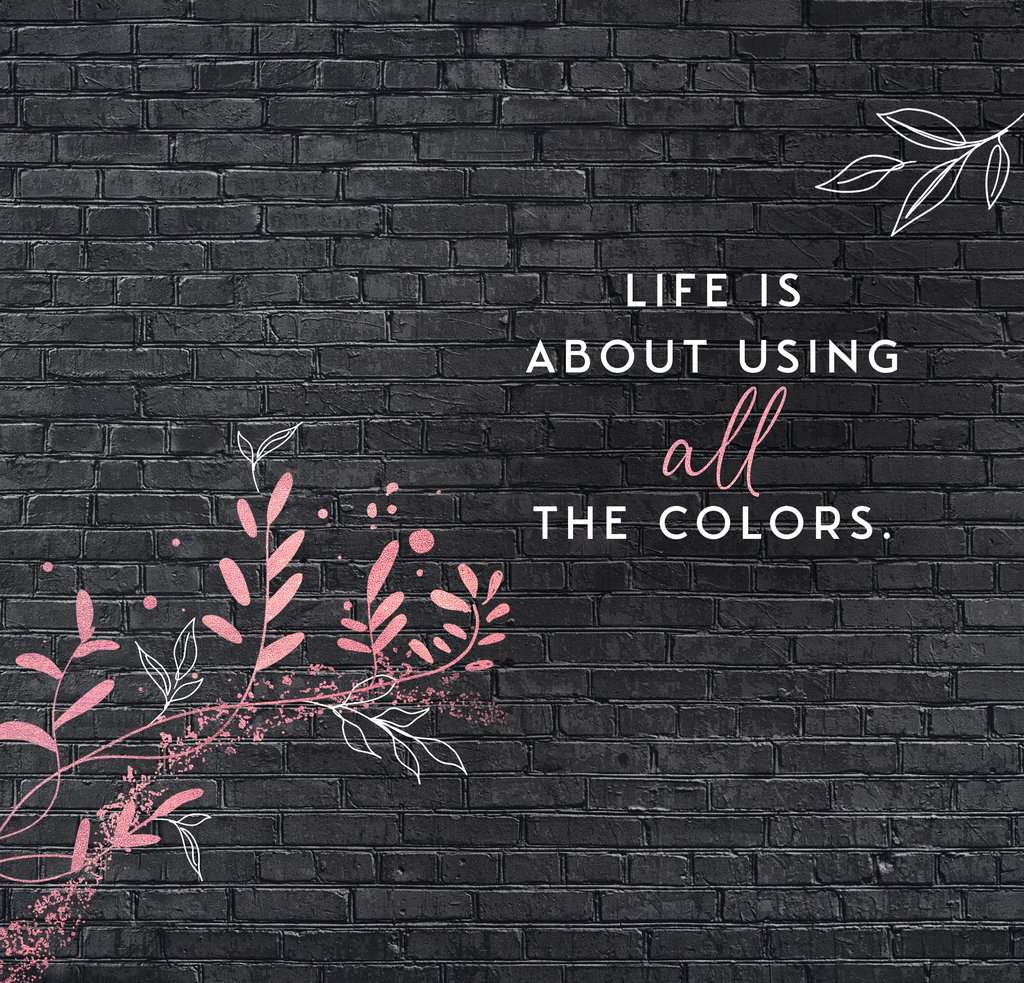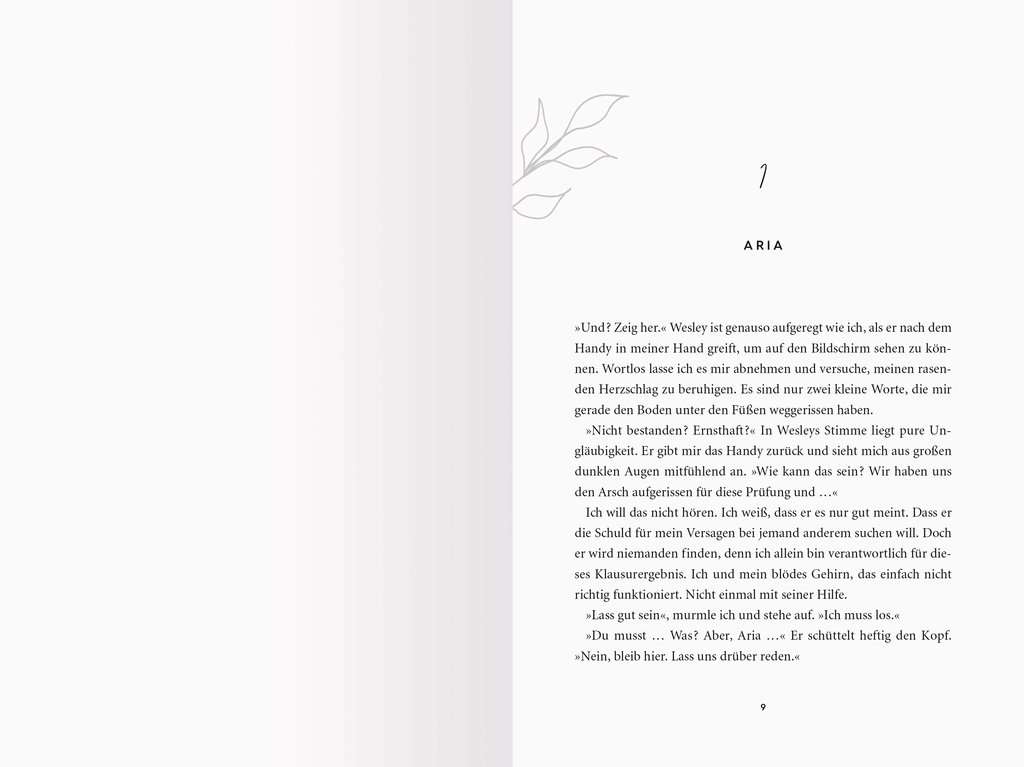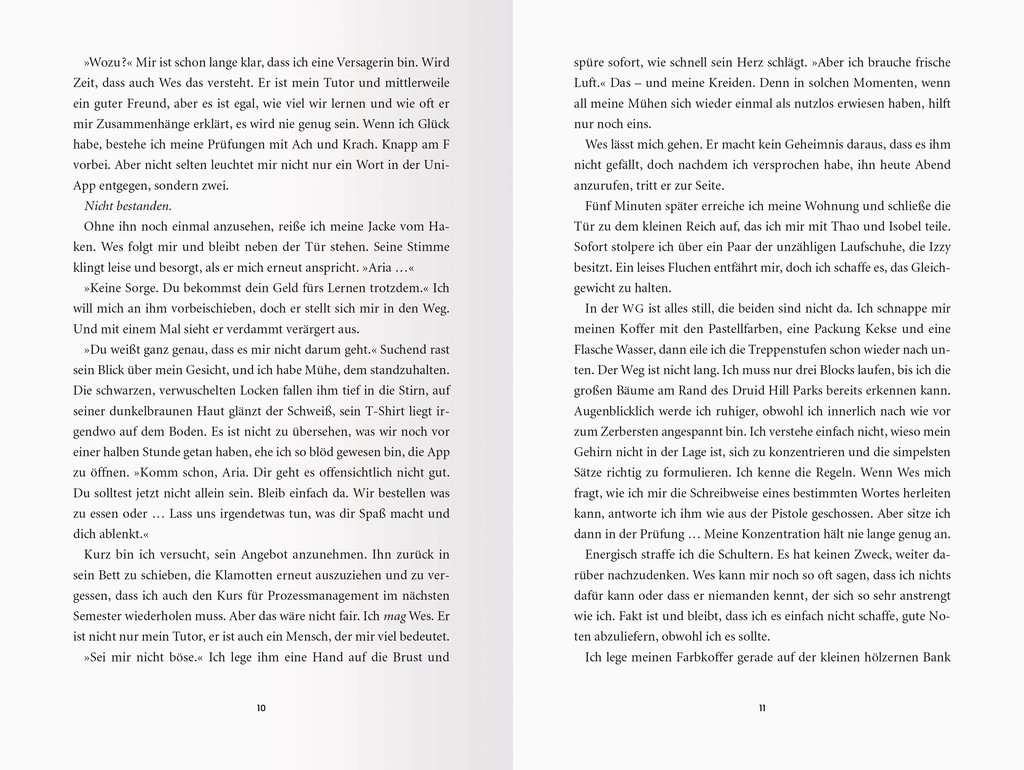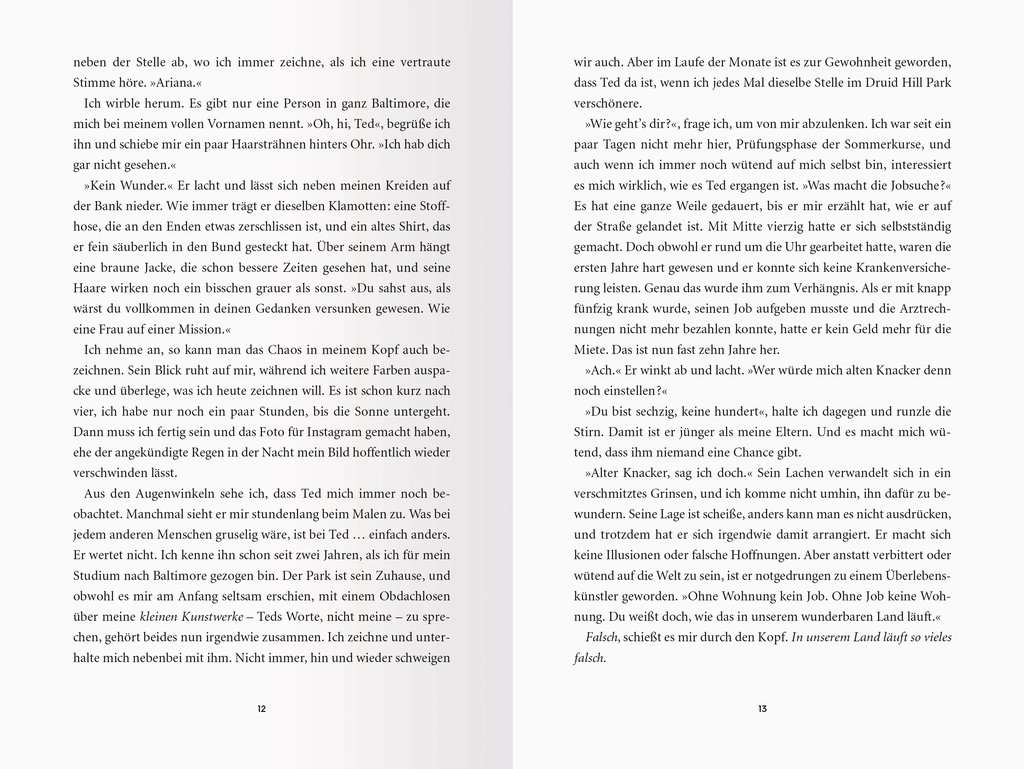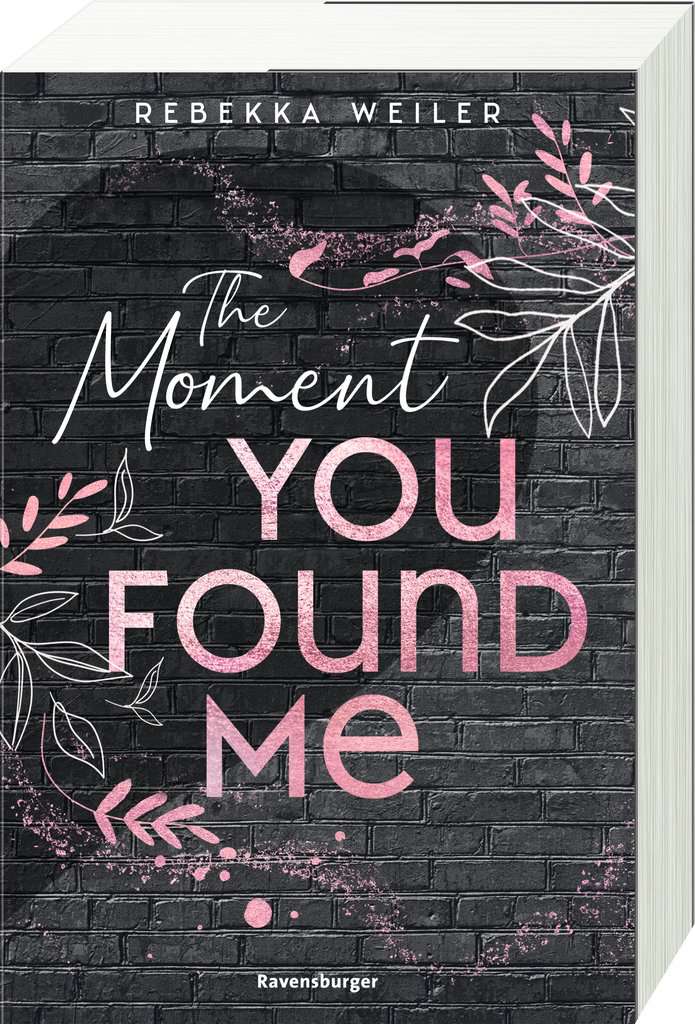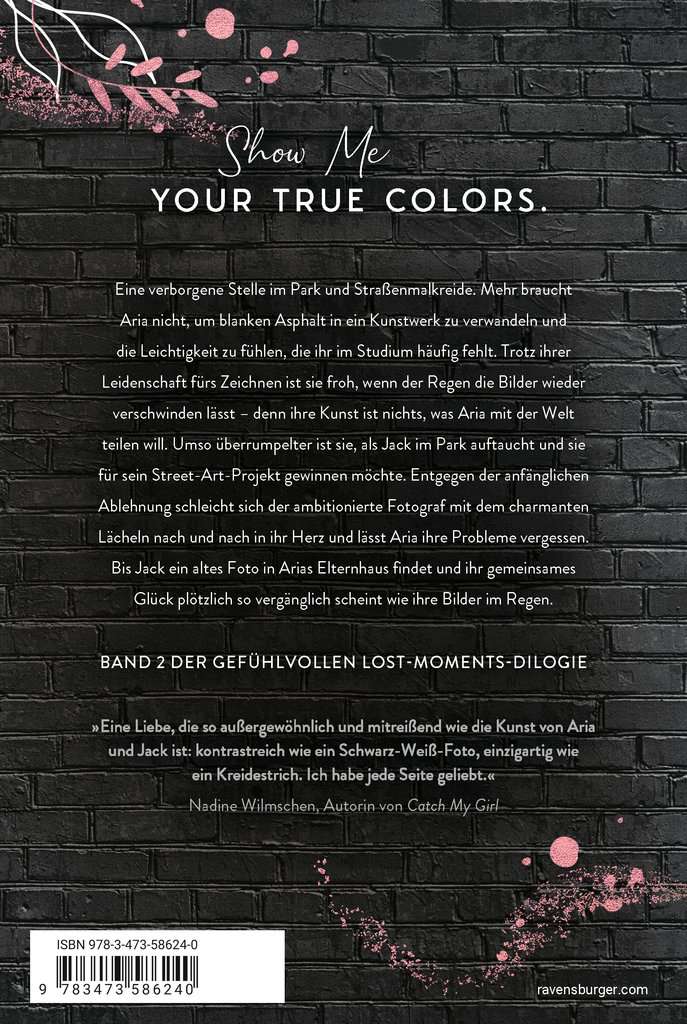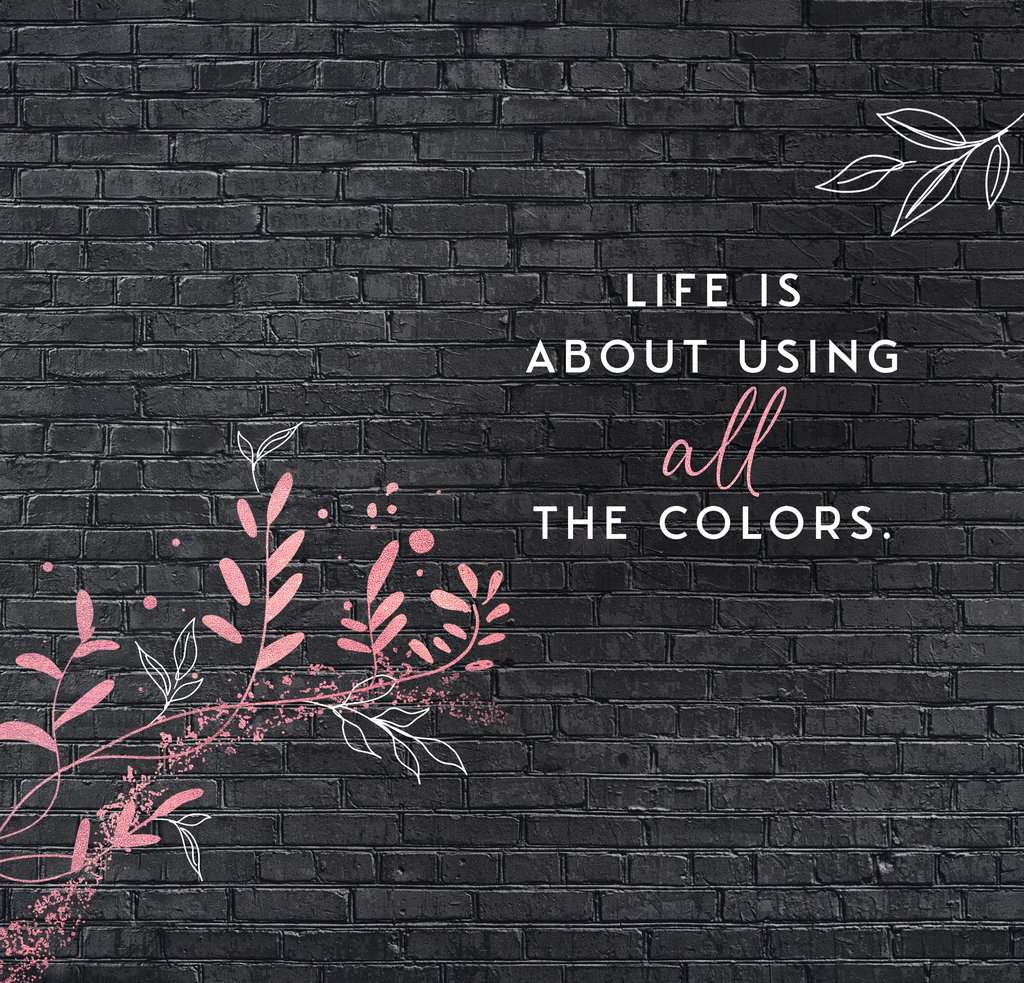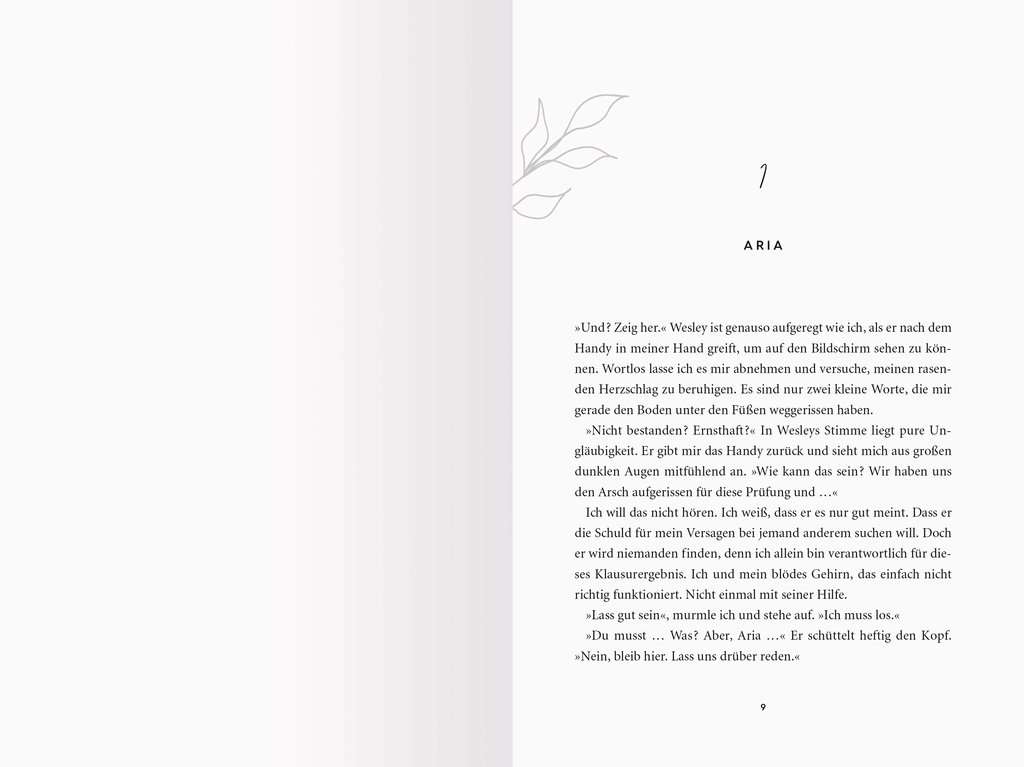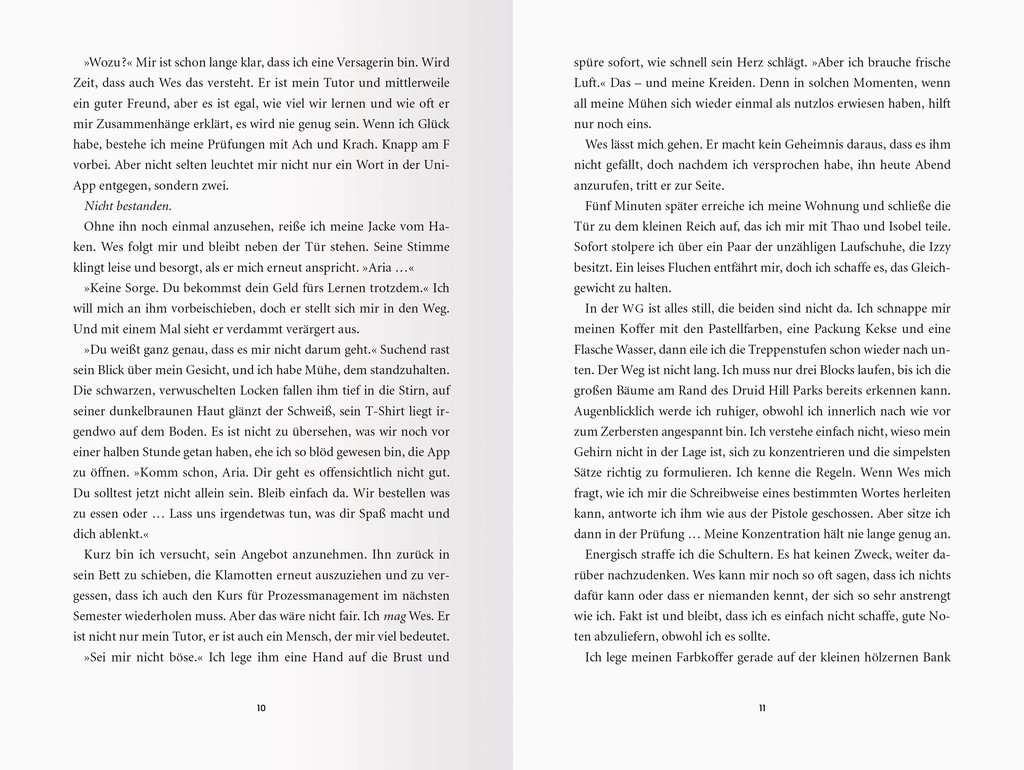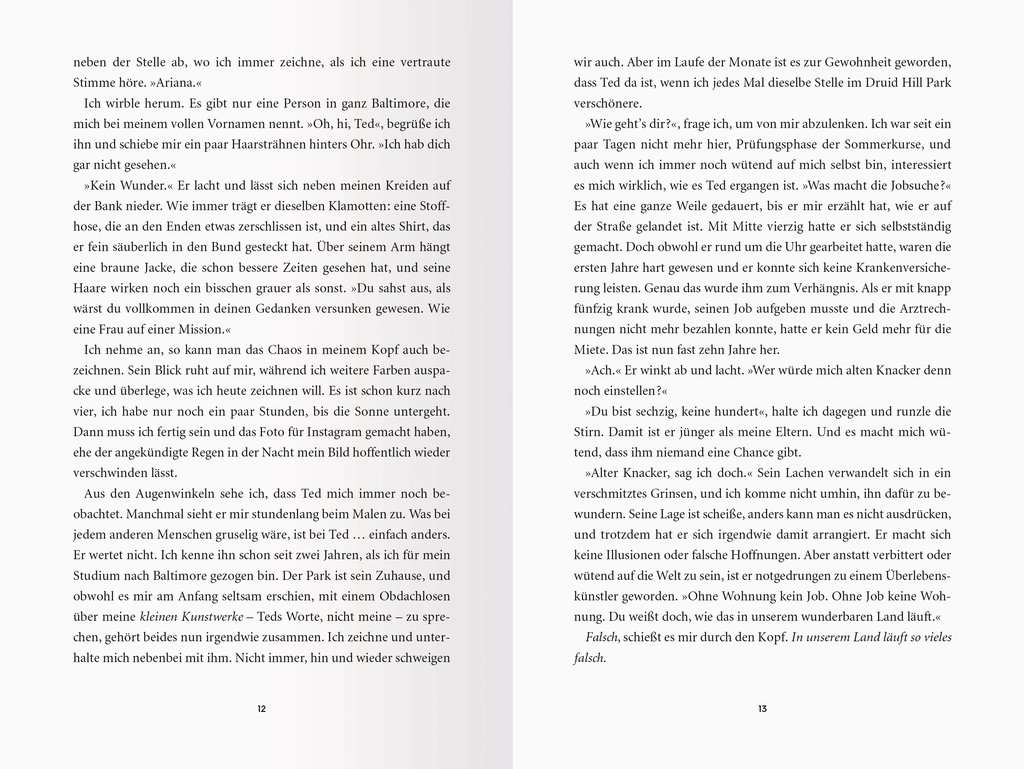 Lost Moments (Vol. 2): The Moment You Found Me
The Moment You Found Me - Lost-Moments-Reihe, Band 2
View all books in the series
Profound and moving New Adult Romance
448 pp
14 years +
14 x 21 cm
EUR 14.99
November 2022
Softcover
978-3-473-58624-0
Content
A hidden spot in the park and street-marking crayons. That's all Aria needs to turn naked asphalt into a work of art and feel the lightness that so often seems to elude her in her university studies. Despite her passion for drawing she is glad when the rain washes her drawings away – her art isn't something Aria wants to share with the world. She is therefore completely blindsided when Jack turns up at the park and wants her to get involved in his street art project. Despite her initial rejection, the ambitious photographer with the charming smile steals his way into her heart and makes Aria forget about all her problems. Until Jack finds an old photo in Aria's parents' home and their happiness suddenly seems as impermanent as her drawings in the rain.
About the Series
It Takes Courage To Forgive. It Takes Forgiveness To Love. Two incredibly intense romances that will get under your skin.
The Author
REBEKKA WEILER, born in 1986, wrote her first novel already at a young age. It was a four-page novel as a Christmas present for her mother. Since then, she has been fascinated for the written word, and her writings have become longer and longer. Mostly she devotes herself to love stories, in which she confronts her protagonists with all kind of challenges. Rebekka lives in southern Germany, likes to travel and read and loves good coffee.