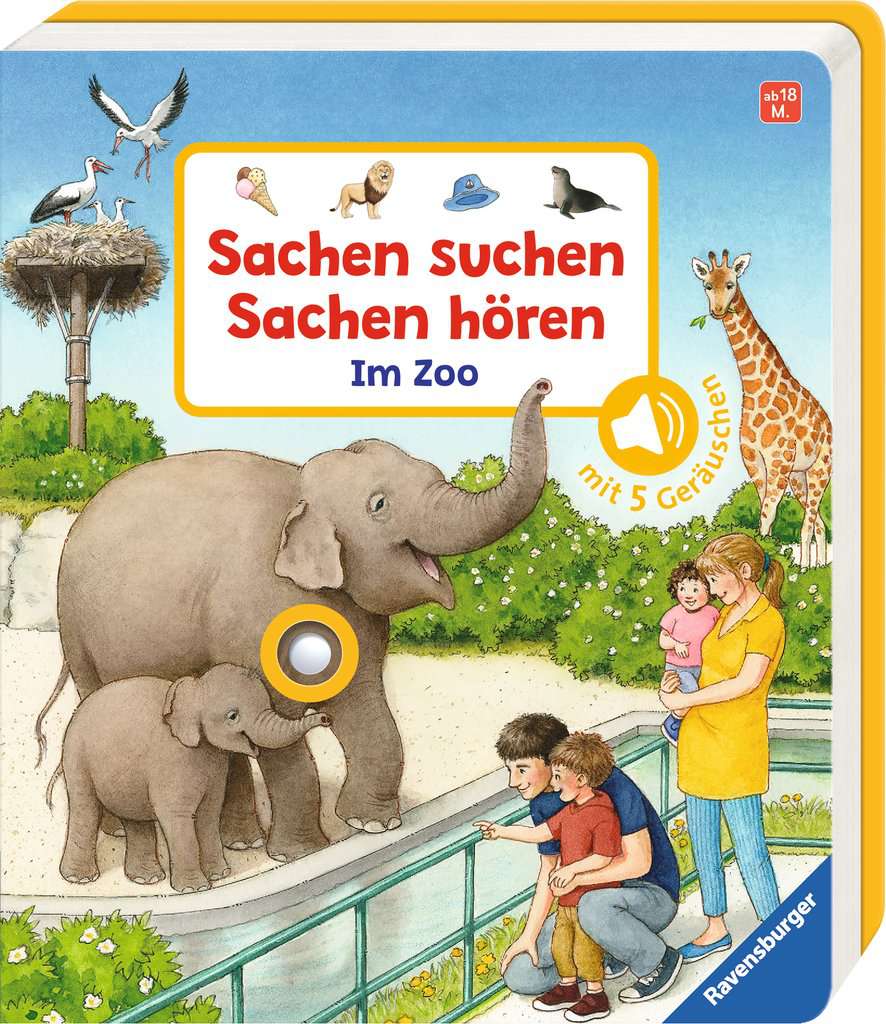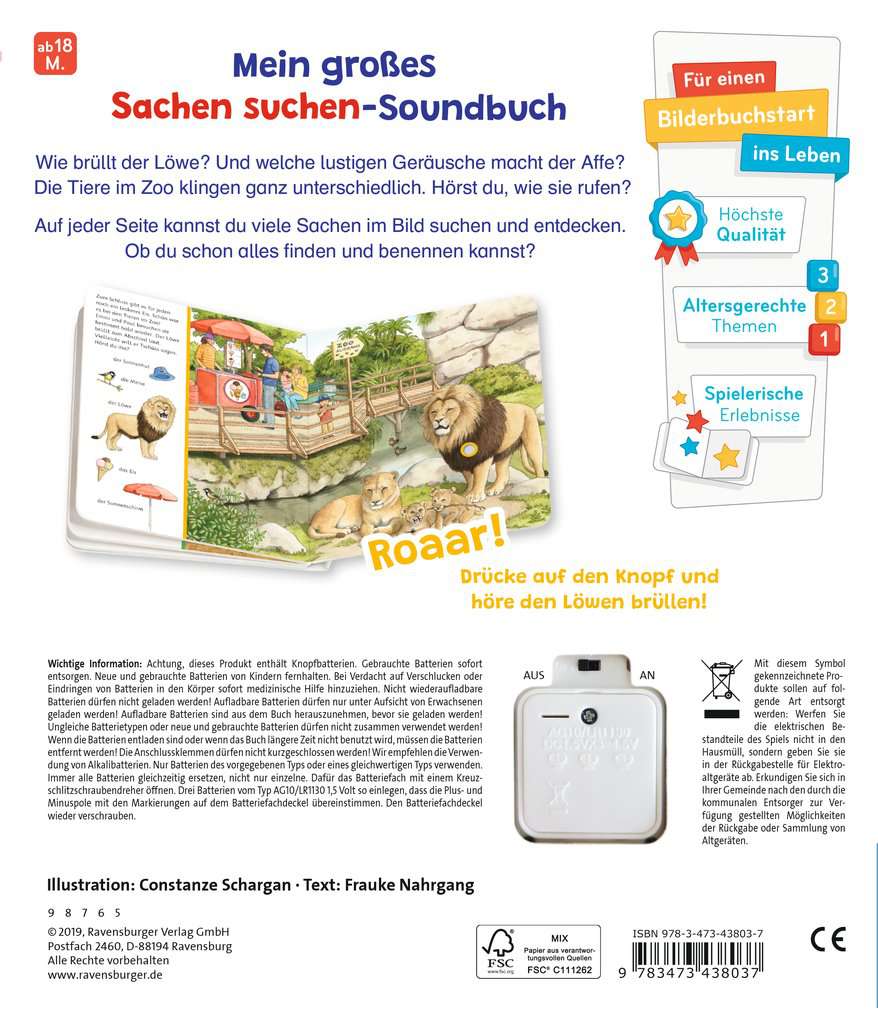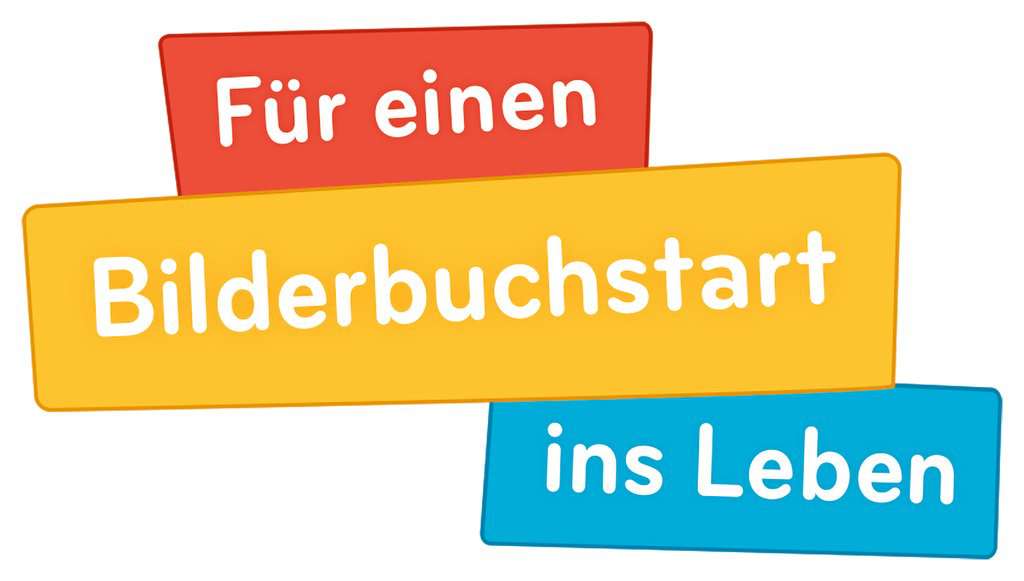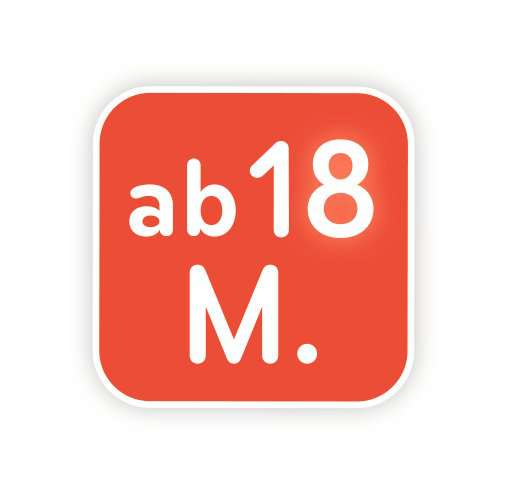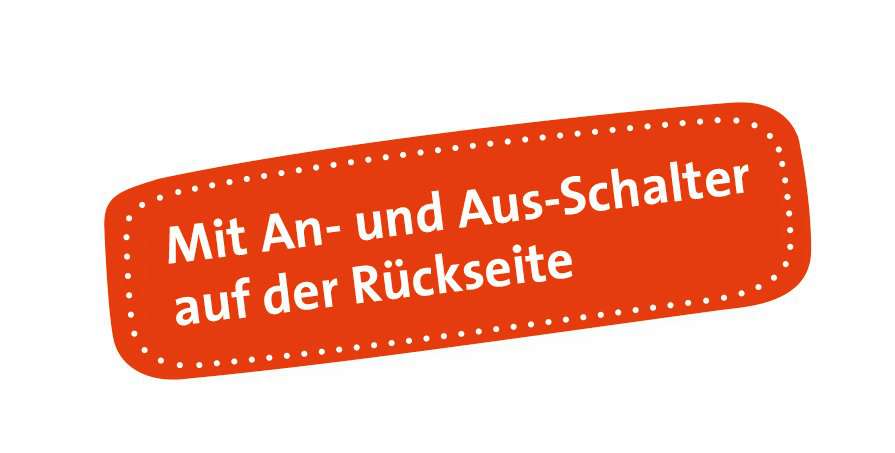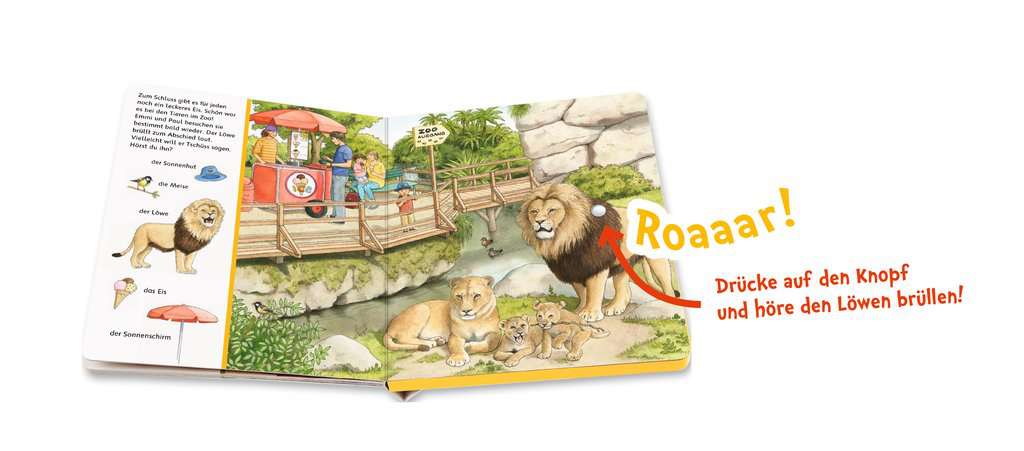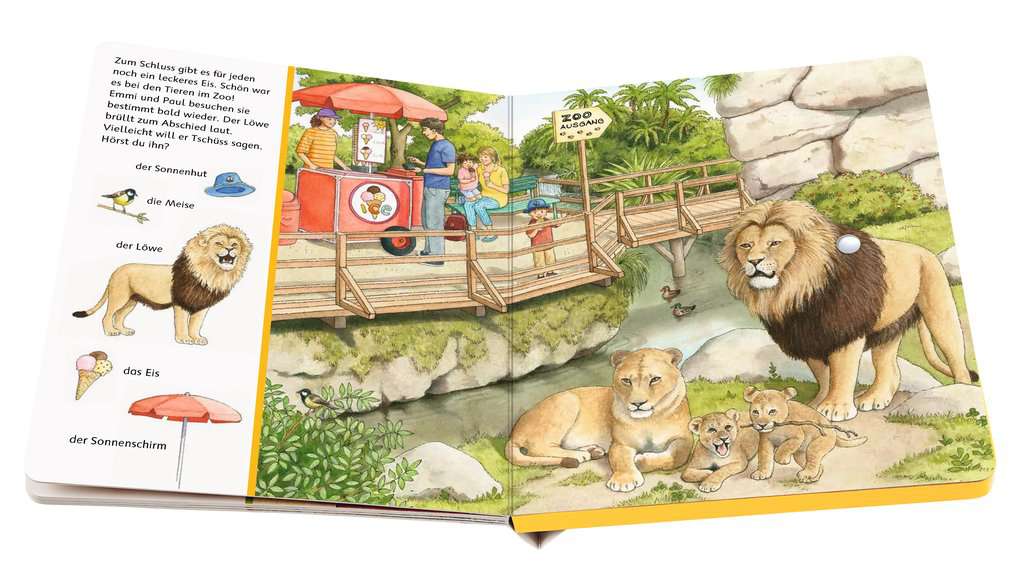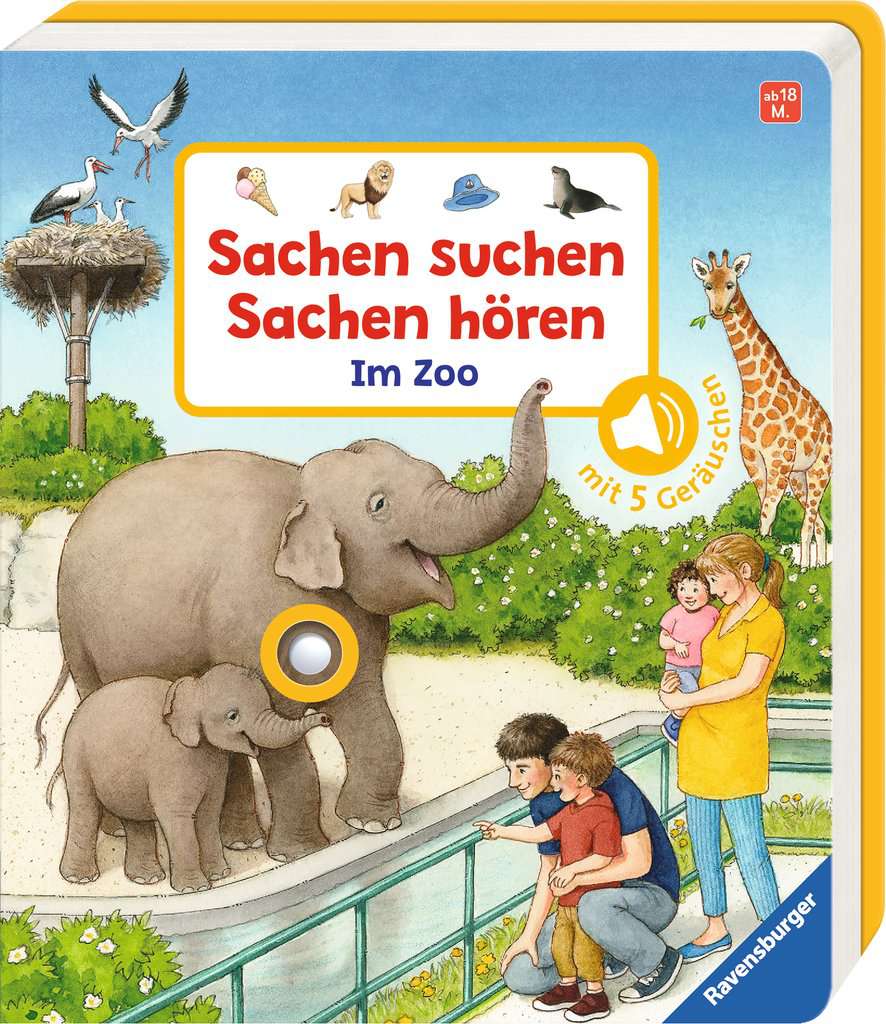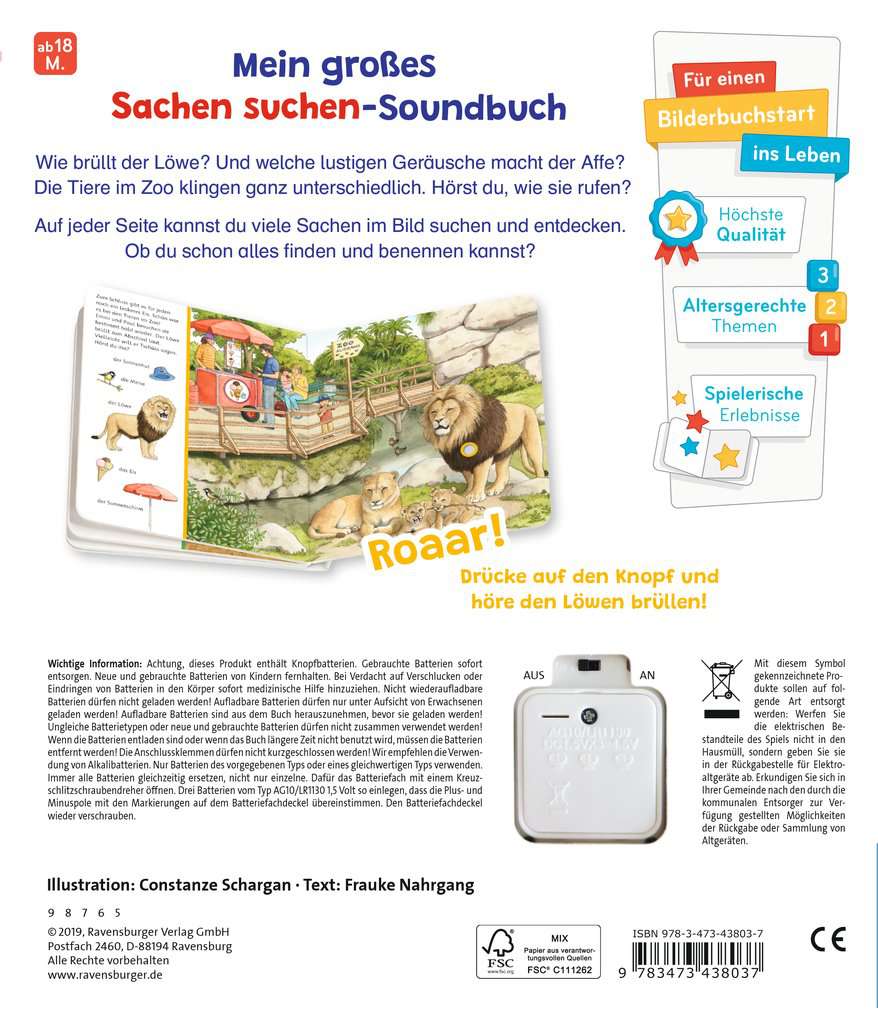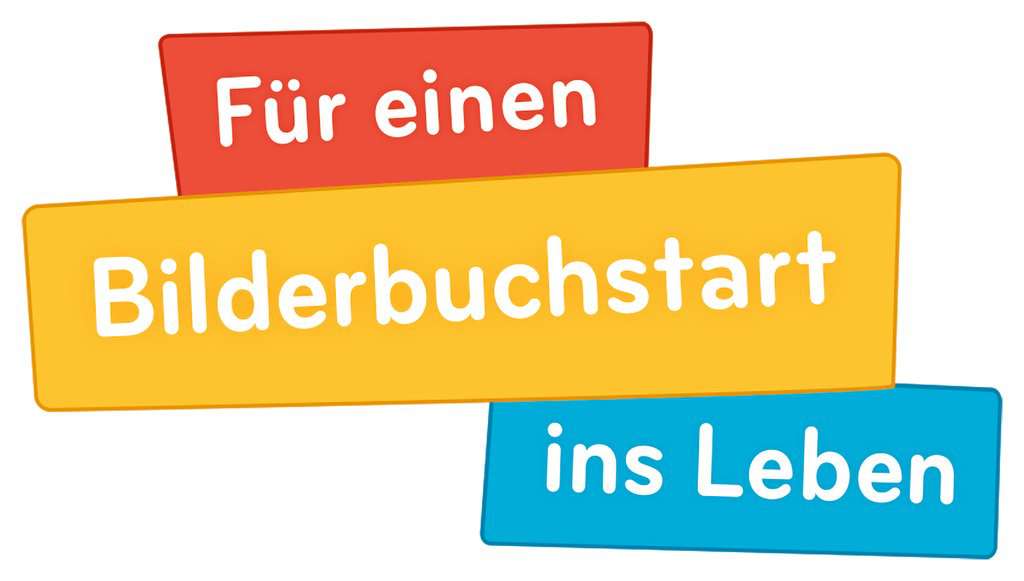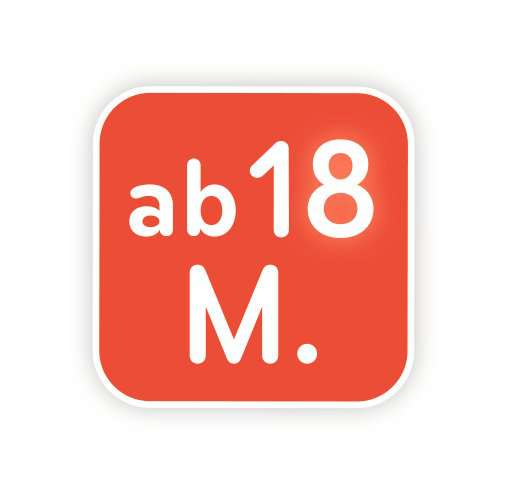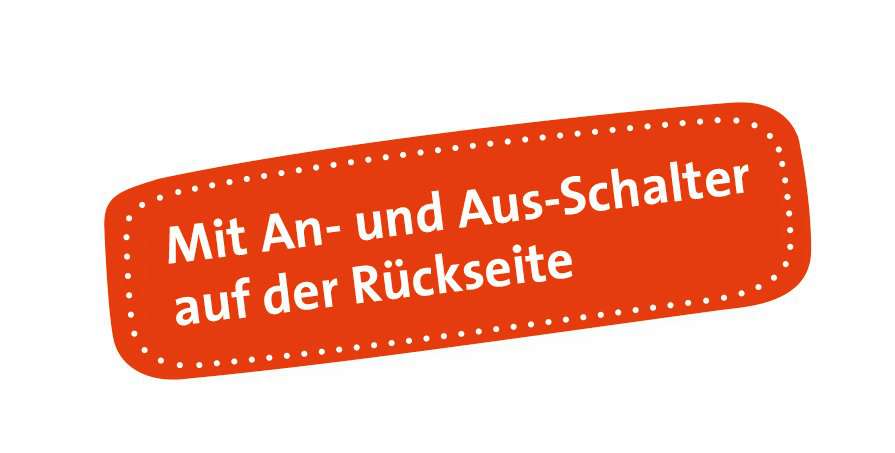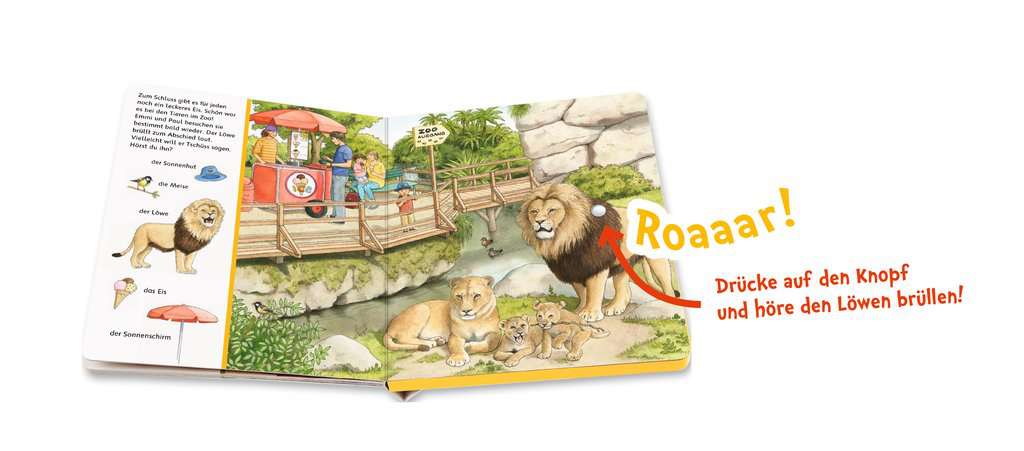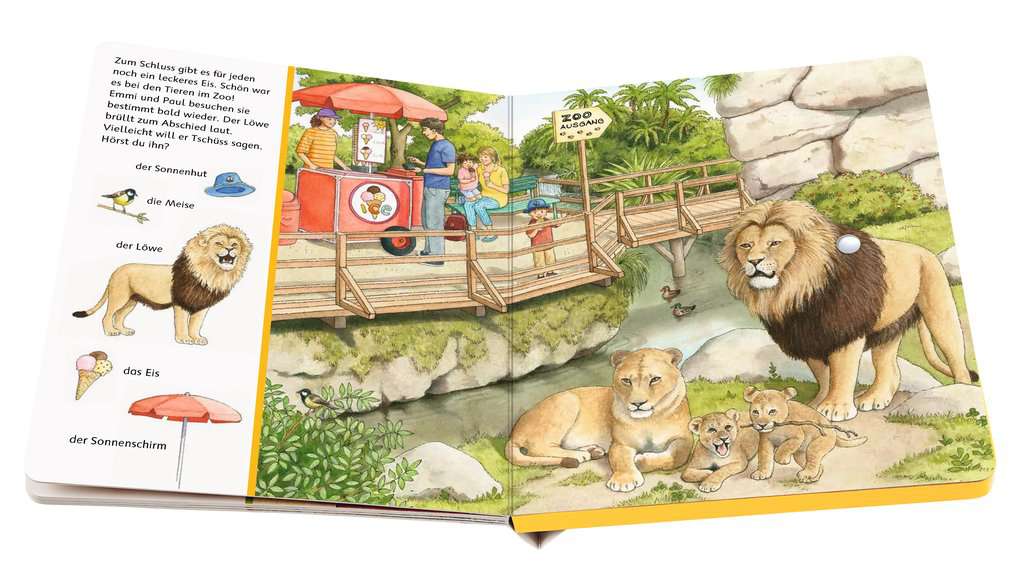 Look and Listen: At the Zoo
Sachen suchen, Sachen hören: Im Zoo
View all books in the series


looking and listening in one – so much fun!

with 5 fascinating animal sounds

easy; to; use sound buttons

12 pp
18 months +
19,5 x 22,8 cm
EUR 14.99
June 2019
Board Book
978-3-473-43803-7
• With Sound.
Content
Today, Emmi and Paul are going to the zoo with Mum and Dad. Monkeys, elephants, giraffes, lions and many other animals live here. There is much to discover – and to hear!
The book contains the following scenes and sounds: The elephants play happily in the water. Emmi and Paul are amazed at how loudly they trumpet! Things are very busy at the primate house. Emmi waves at the monkeys and one of them waves back. What might it have to say? Emmi and Paul are excited about the sea lions' tricks. Their calls are so cheerful! The peacock fans its rail really wide. Paul is fascinated. Doesn't the peacock sound funny? The lion roars in farewell. Maybe it wants to say goodbye to Emmi and Paul.
The volume of the sounds is tailored to the sensitive hearing of small children. In addition, the sound function can be switched on and off at the back of the book. The book can be used straight away – it contains three button cells that are inaccessible for children and can only be exchanged with a Phillips screwdriver if required.
About the Series
There are five different sounds integrated into the books of this series. You can press the first button through a hole in the cover even before opening the book. Just turn on the battery with the switch on the back cover.
The Author
Frauke Nahrgang was born in 1951 in Stadtallendorf, where she lives today with her husband and two children. She has been working as a primary school teacher since 1976 and enjoys teaching school beginners most of all. At school she began to write texts for beginners, and she has been writing children's books since 1987. Frauke Nahrgang watches children very carefully and is interested in how they make contact, talk and communicate with each other. She transfers these observations strikingly into the stories in her picture books.
The Illustrator
Constanze Schargan, born in 1963, is a graphic designer and has already published dozens of children's books, in which she strives to bring children into contact with the most interesting things in life.