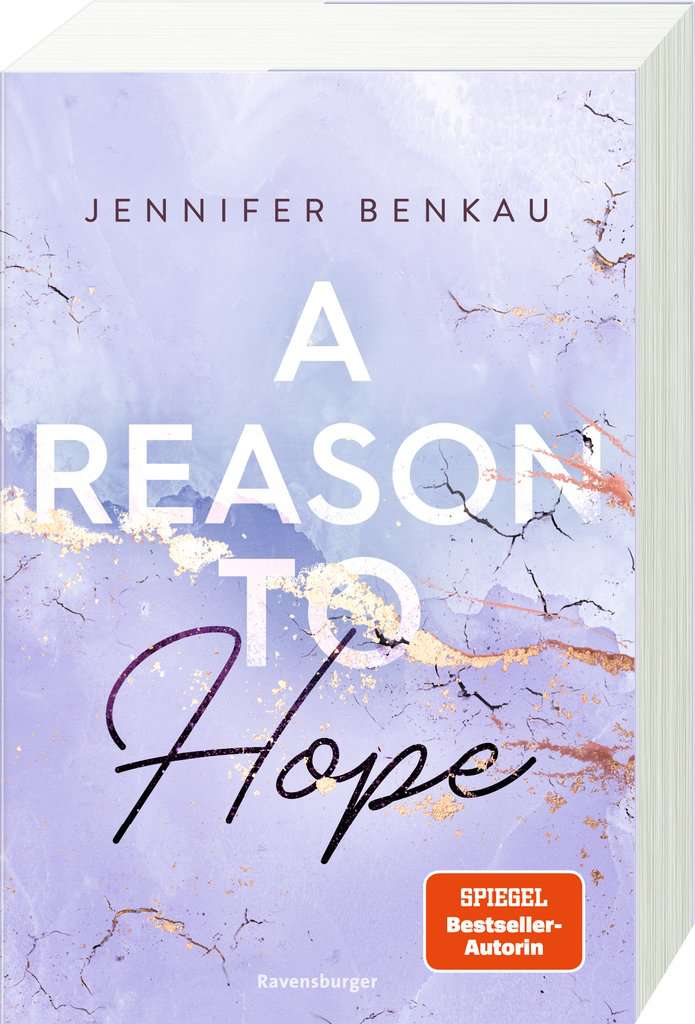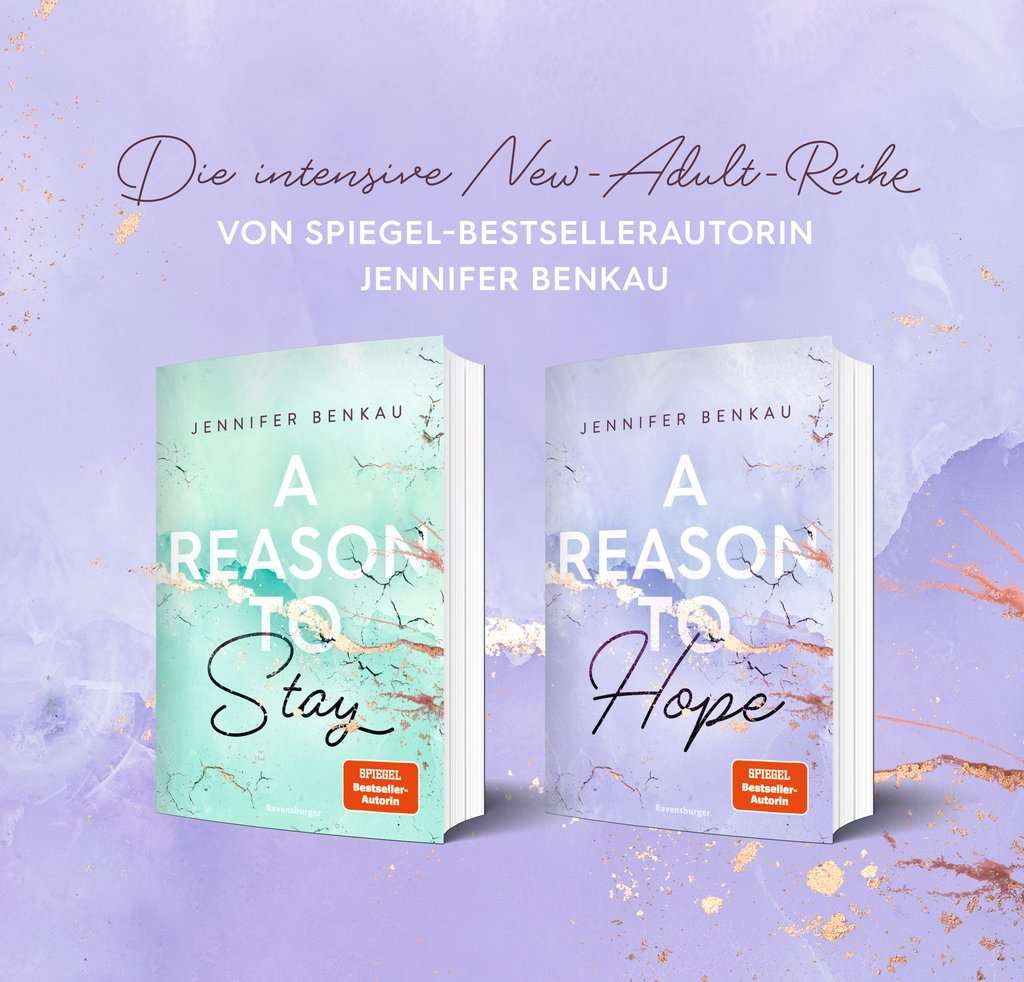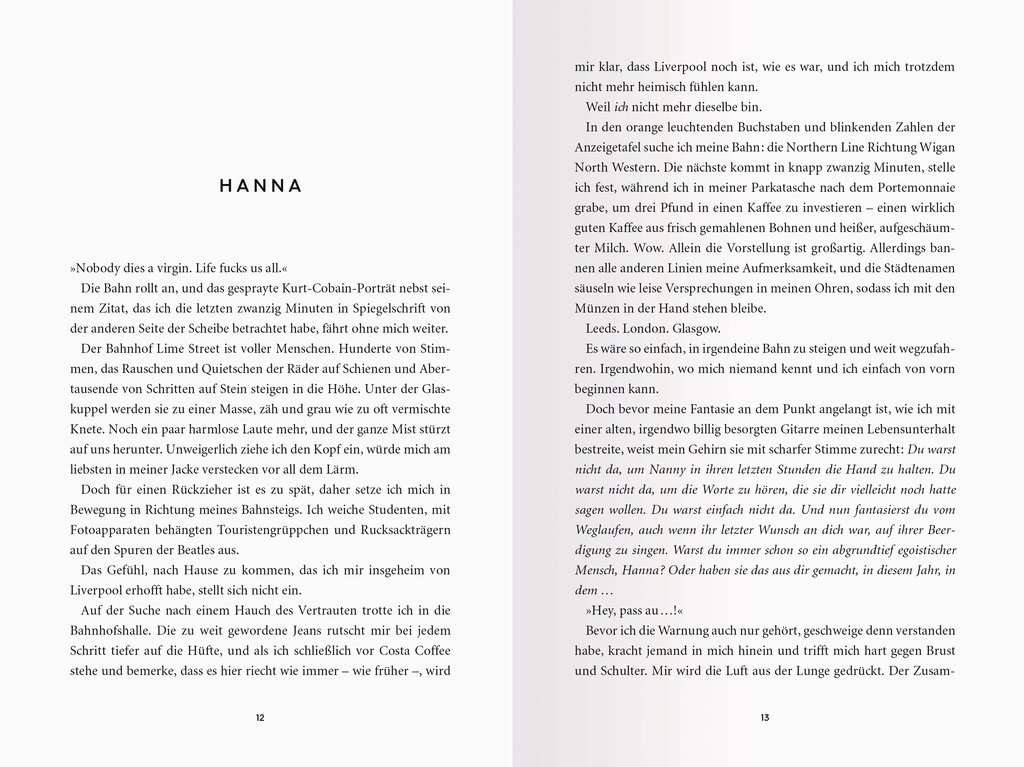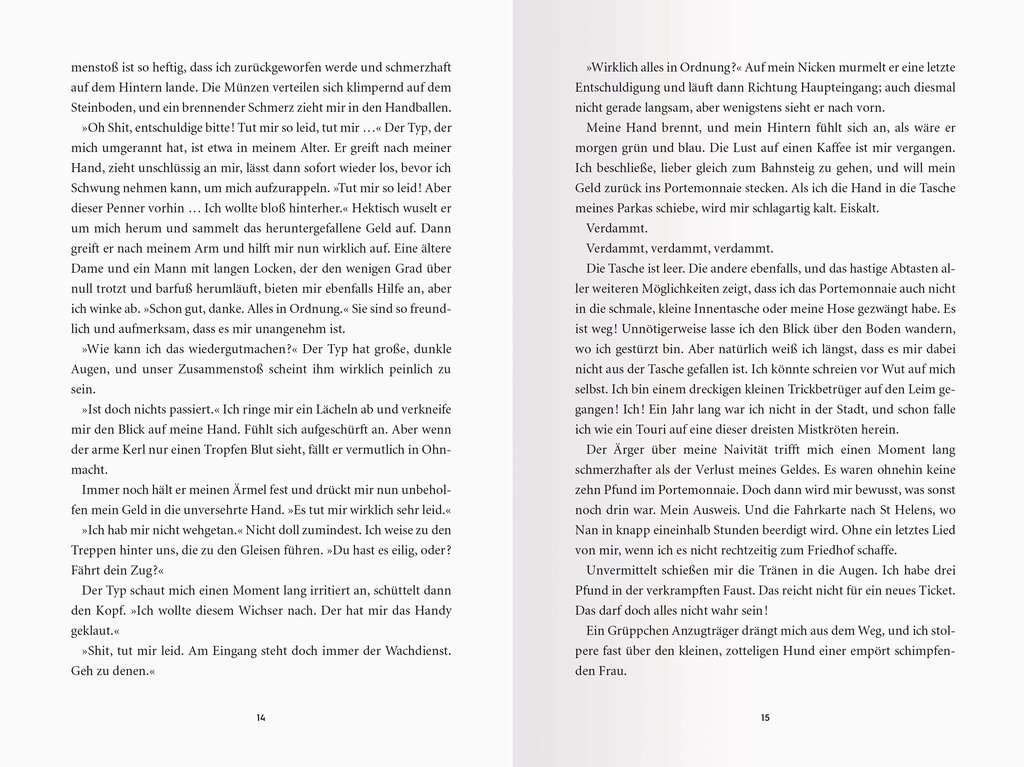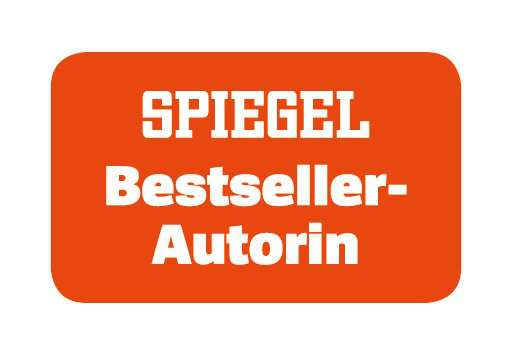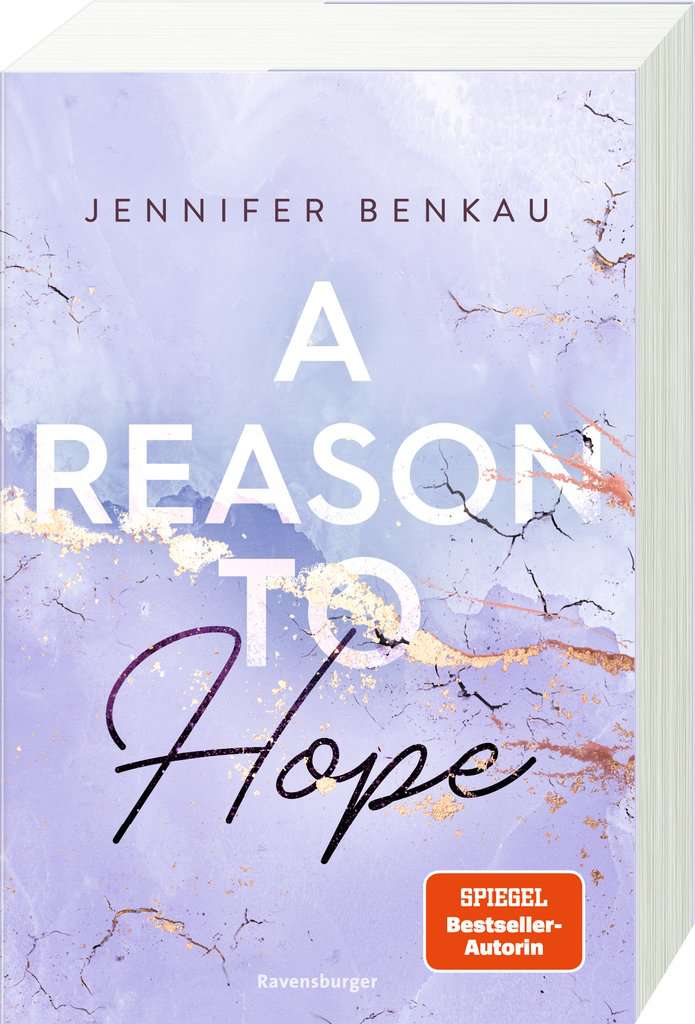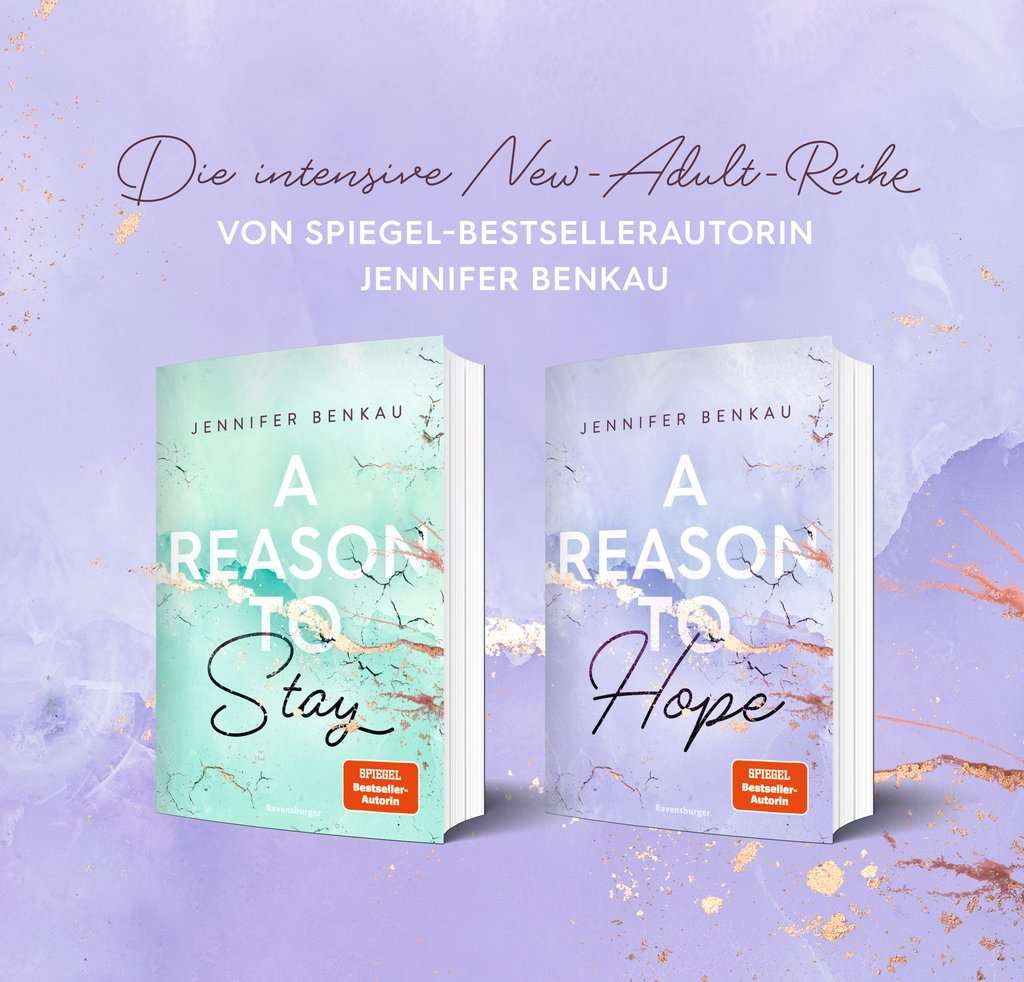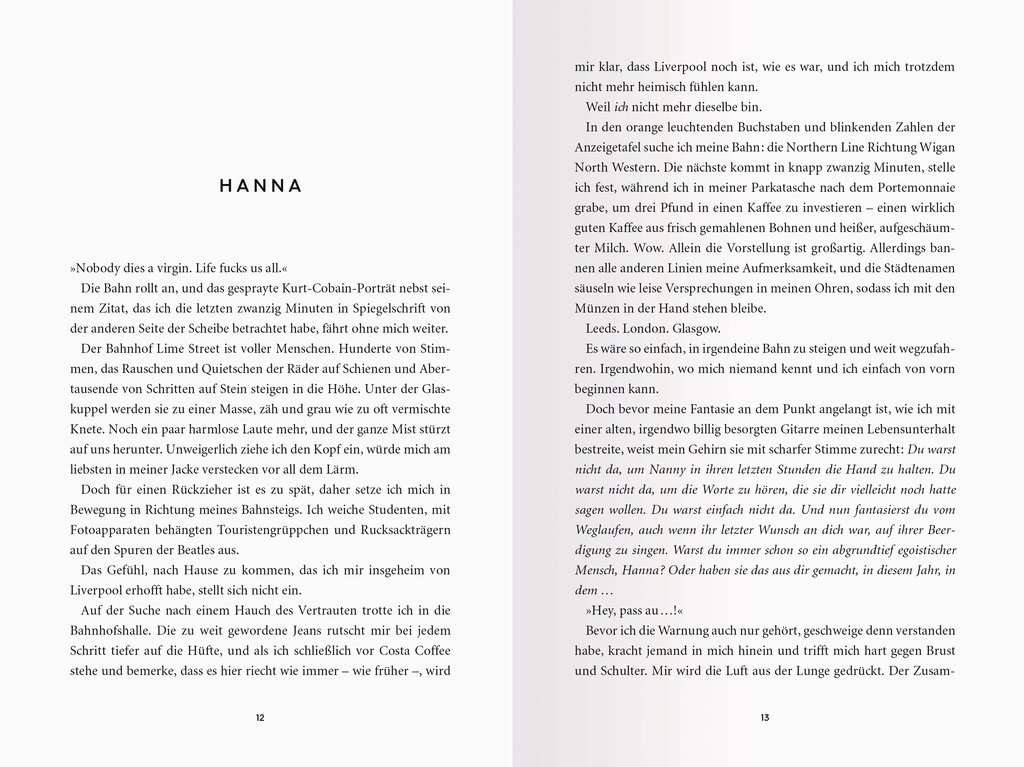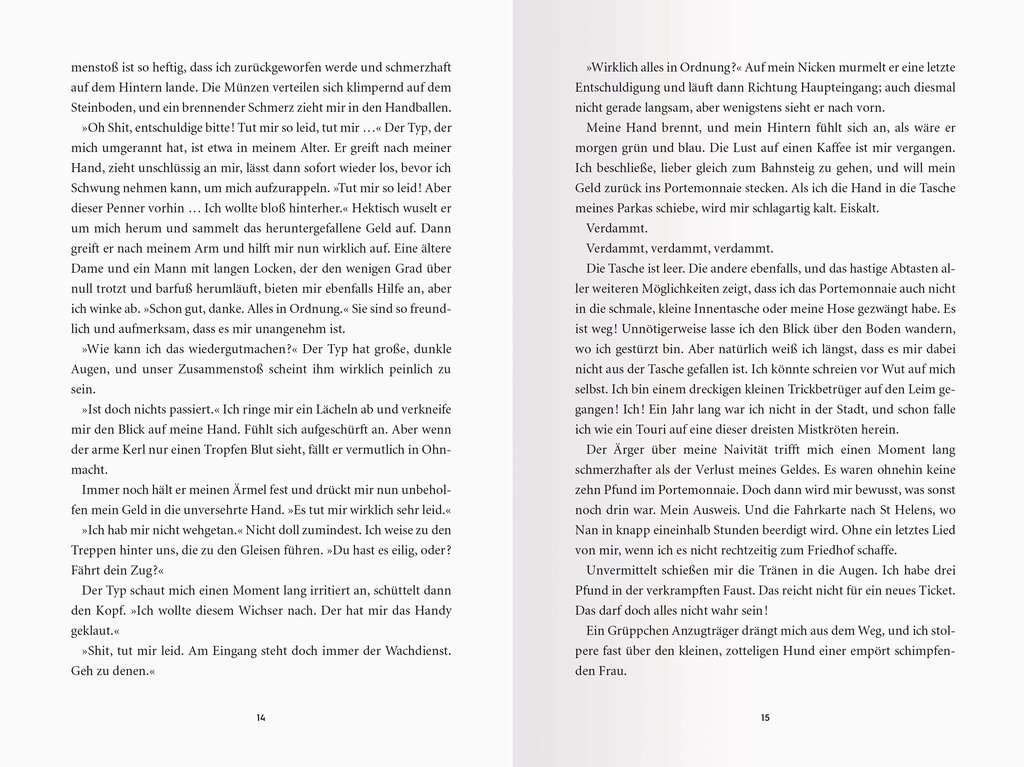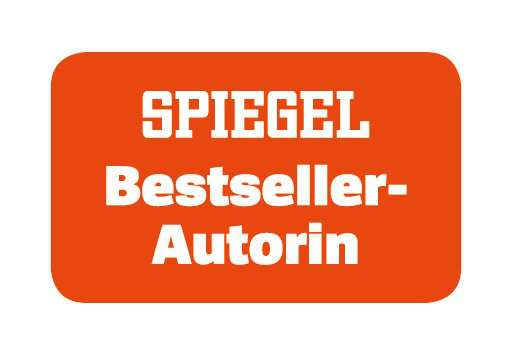 Liverpool-Books (Vol. 2): A Reason To Hope
A Reason To Hope - Liverpool-Reihe 2
View all books in the series
A genuinely moving story that will stay with you for a long time to come.
512 pp
16 years +
14 x 21 cm
EUR 14.99
March 2022
Softcover
978-3-473-58620-2
Content
Hanna is missing a year of her life. A year that she doesn't discuss with anyone and that still overshadows her present. All her dreams seem impossible now: making a living with her voice and her guitar, travelling the world, living freely. When she meets Sawyer, a pub owner from Liverpool who invites her to perform there, she seizes the opportunity.
About the Series
A heroine with a painful past, a love interest with a dark secret, a heart-wrenching love story against all odds.
The Author
Jennifer Benkau writes books for adults, young adults and children. She has made a name for herself with the "Dark Canopy" series in particular, for which she was awarded a number of prizes, among them the 2013 DeLiA Literary Prize. In 2016, she and four other female writers founded the label INK REBELS. Fantasy is very close to her heart and she loves writing it with the help of loud music, chocolate and lots of coffee. She lives somewhere between Düsseldorf and Cologne with her husband, her four children, two dogs and a horse and is constantly looking for hidden portals into other worlds. Incidentally, that's also how she found a path to Lyaskye.
Rights Sold
Russian