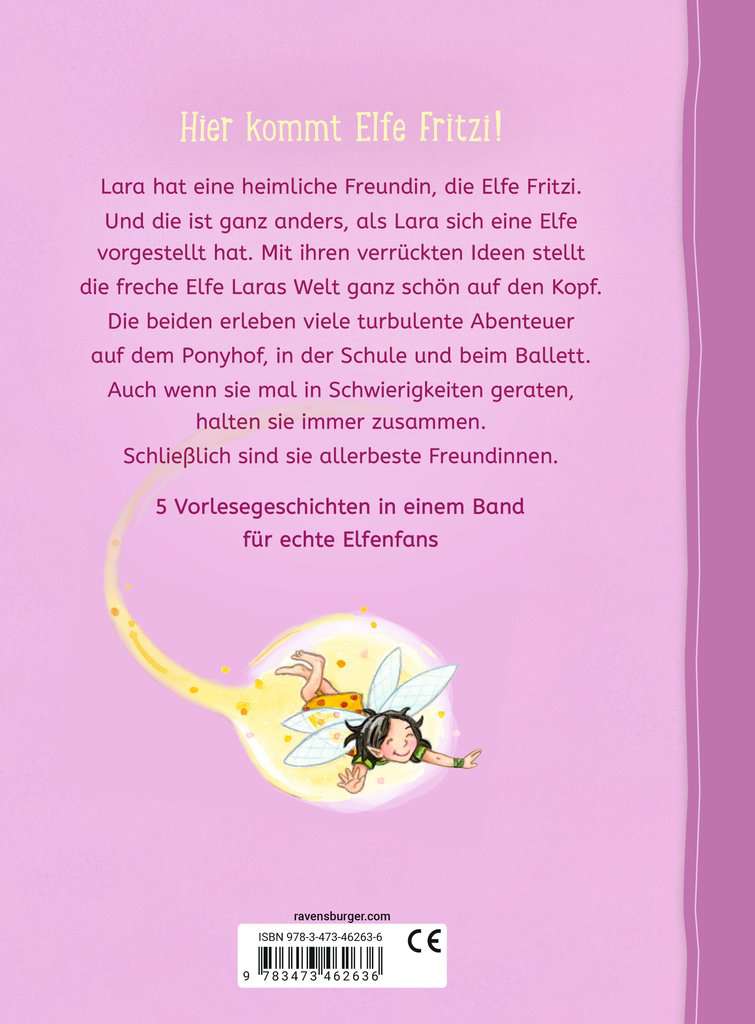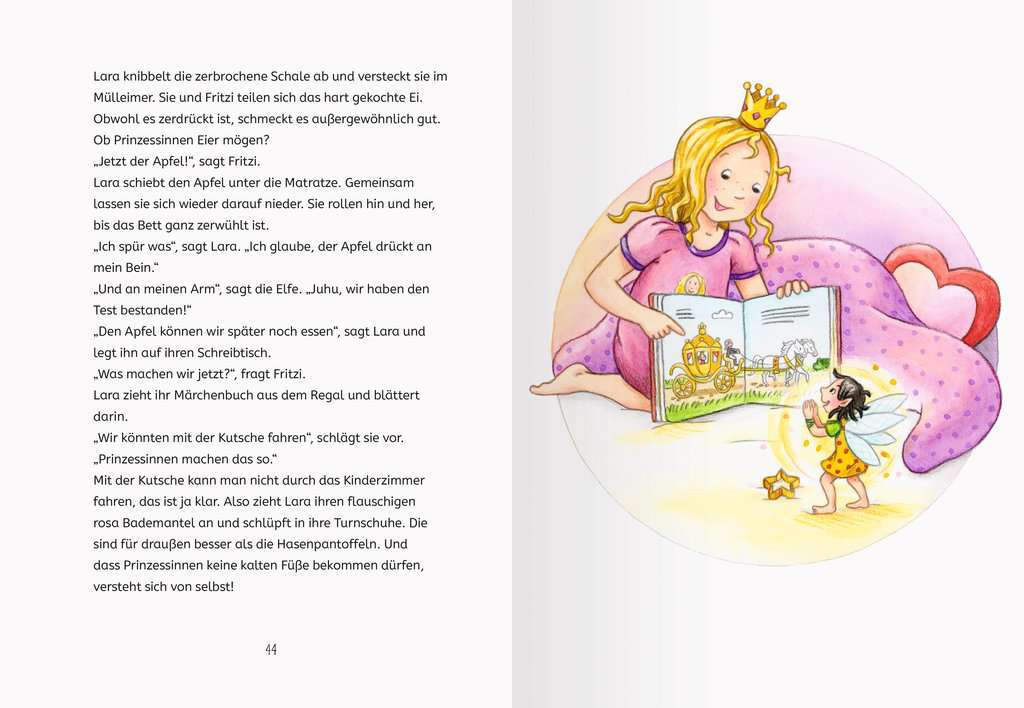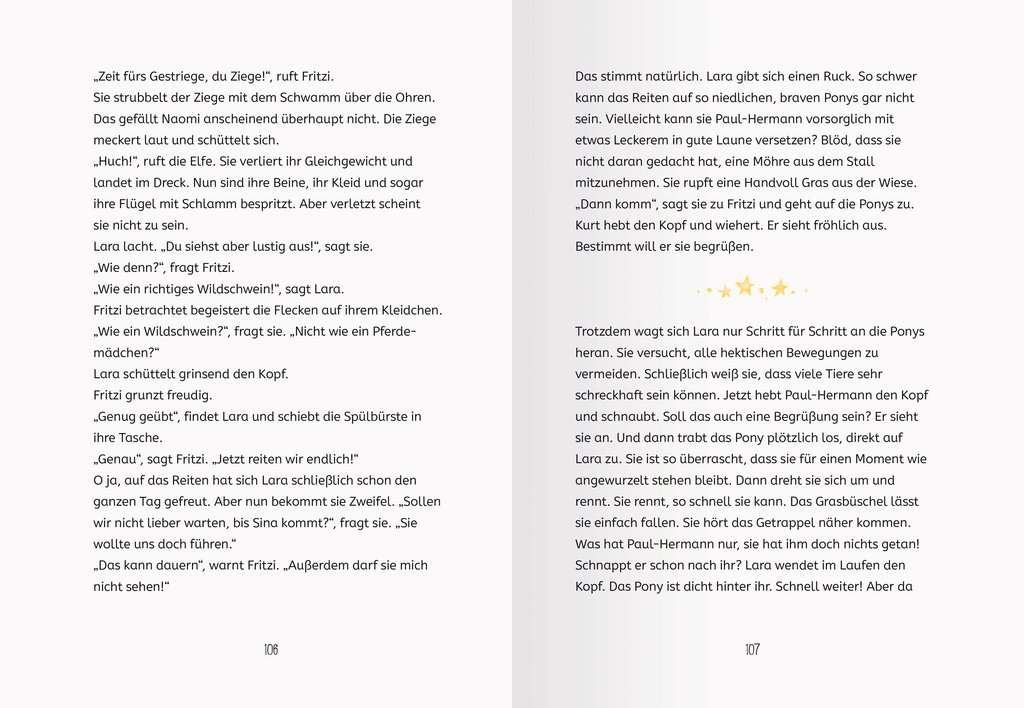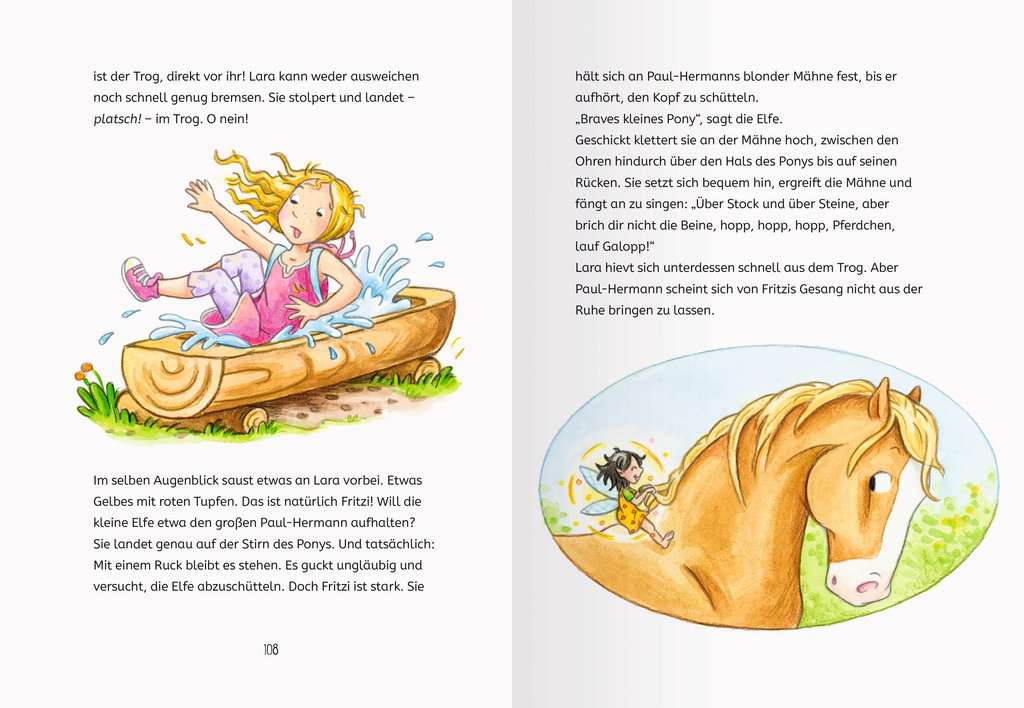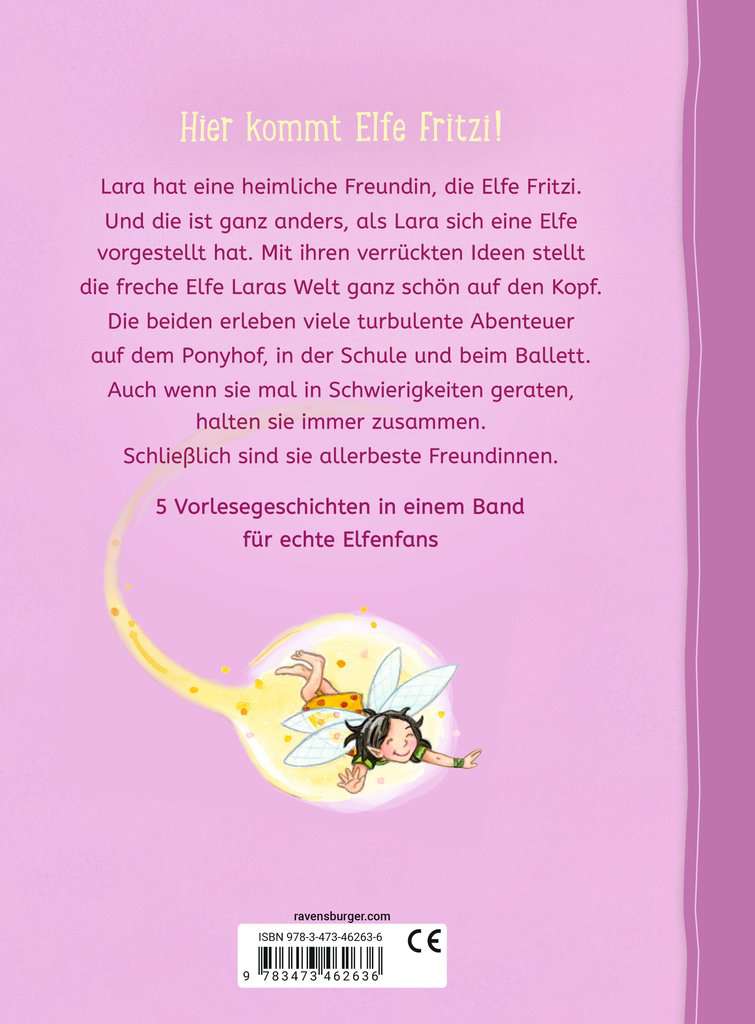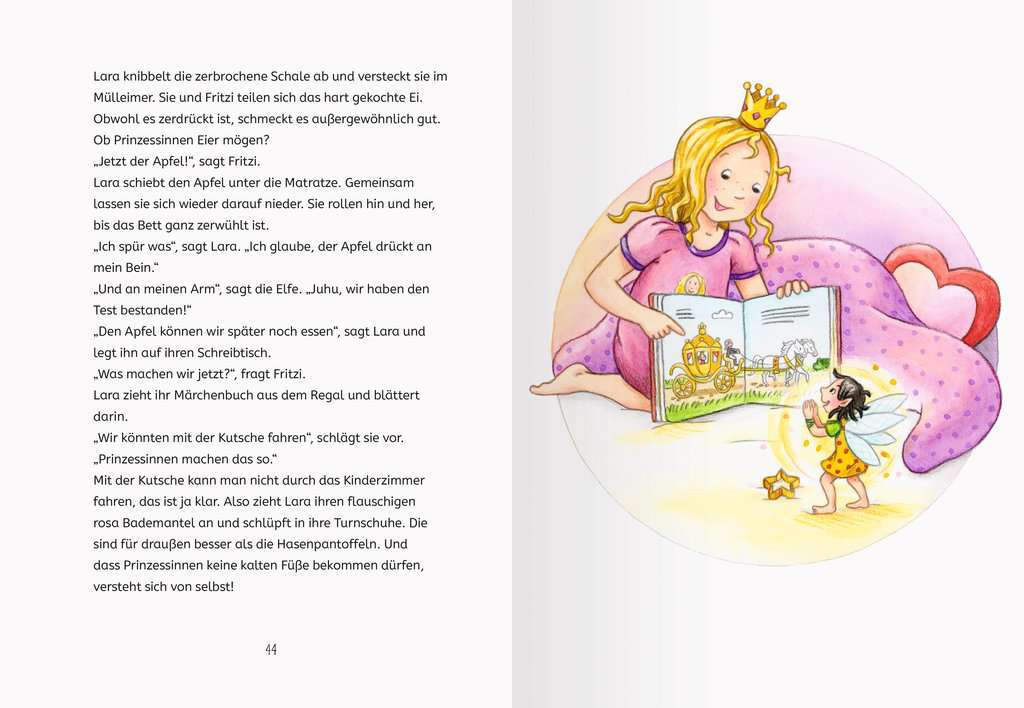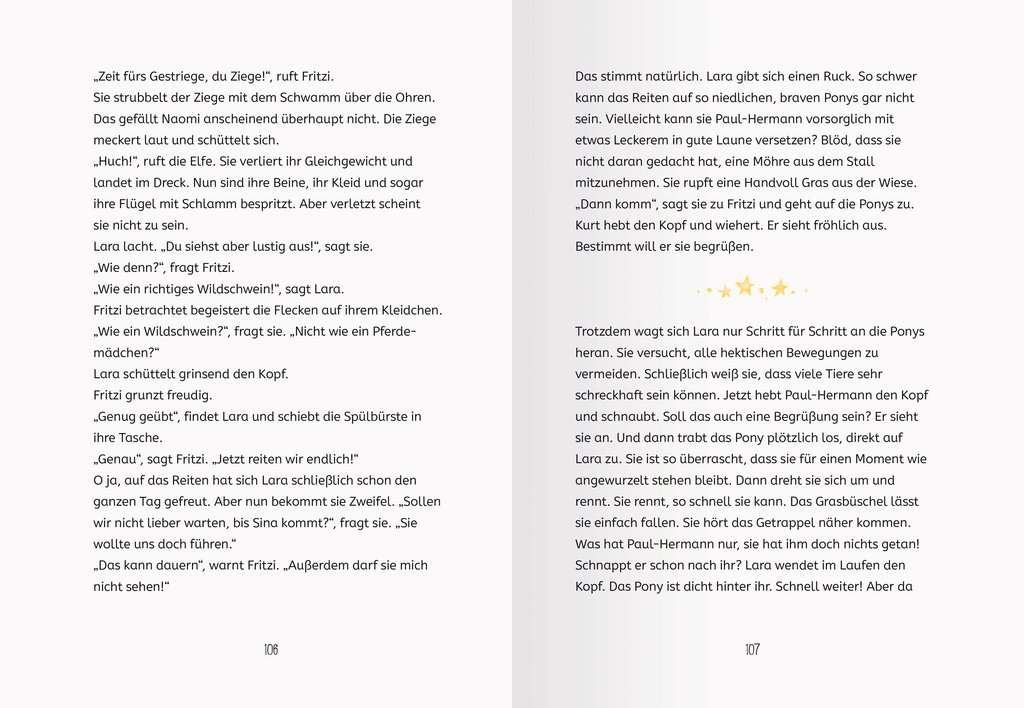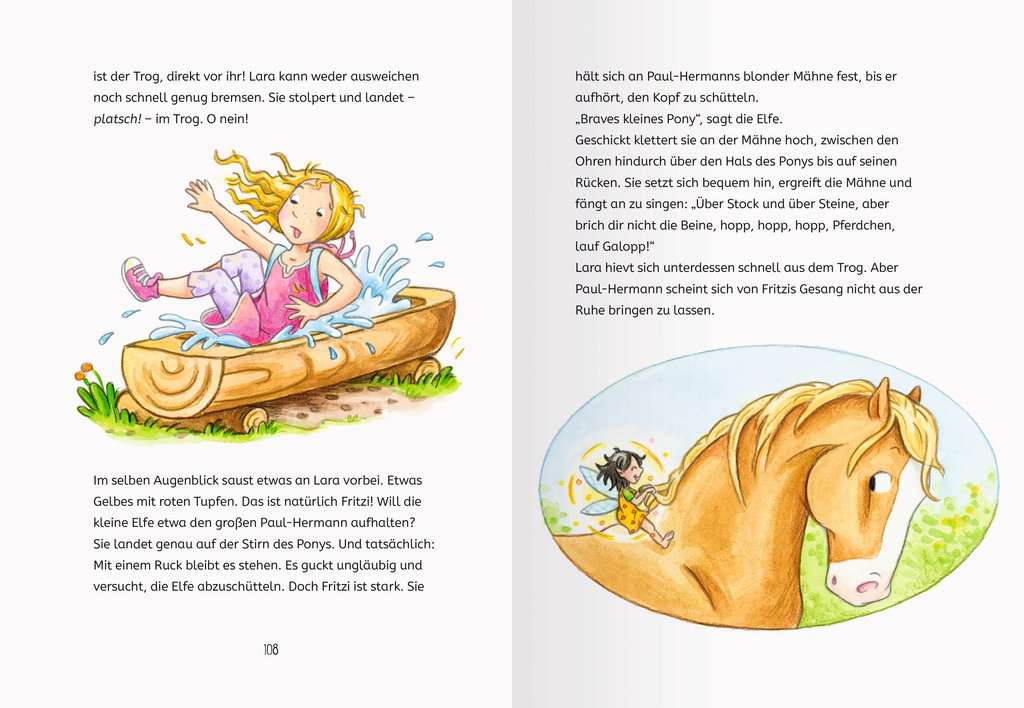 Lara and the Cheeky Elf – Enchanting Stories to Read Aloud
Lara und die freche Elfe
Whether it's at the pony farm or at school, Fritzi the cheeky elf is turning Lara's world upside down.


The successful Reading Raven series now finally as a read-aloud book

Five cheeky elf adventures featuring the most popular topics

Lovingly illustrated

144 pp
4 years +
17,5 x 24 cm
EUR 14.99
January 2023
Hardcover
978-3-473-46263-6
• With glitter varnish.
Content
Lara has a special friend: an elf named Fritzi. Fritzi is very much not what Lara thought elves were. Fritzi has disheveled hair, loves to play soccer and isn't afraid of anything. With her wild ideas, she keeps turning Lara's world upside down. Together, the two of them have many adventures at the pony farm, at school and at ballet class. Sometimes they run into difficulties as well. But together, they always find a solution.
The Author
Anja Kiel, born in 1973, wanted to become a painter or dancer as a child. Only after her master's degree in art history, philosophy and applied cultural sciences did she discover her enthusiasm for writing. After the birth of her two children, she finally turned her hobby into a career and became an author. The beauty of her job is that with every book she can immerse herself into a new world. To relax, she does yoga or visits museums. The author lives her dream of happiness today: she can practice her profession freely and spend a lot of time with her family.
The Illustrator
Elke Broska, born 1980, studied graphic and communication design at the universities of applied sciences in Bielefeld and Mainz with a focus on illustration and book design. Since 2007 she works as a freelance illustrator for various publishers. She lives and works in Wiesbaden. Her hobbies include music, books, art and design, traveling, tai chi, pug dog and guinea pig. On her work for children, she says, "Children can do so much more than adults want them to believe, and a good book encourages them to go their own way no matter how small they supposedly are."