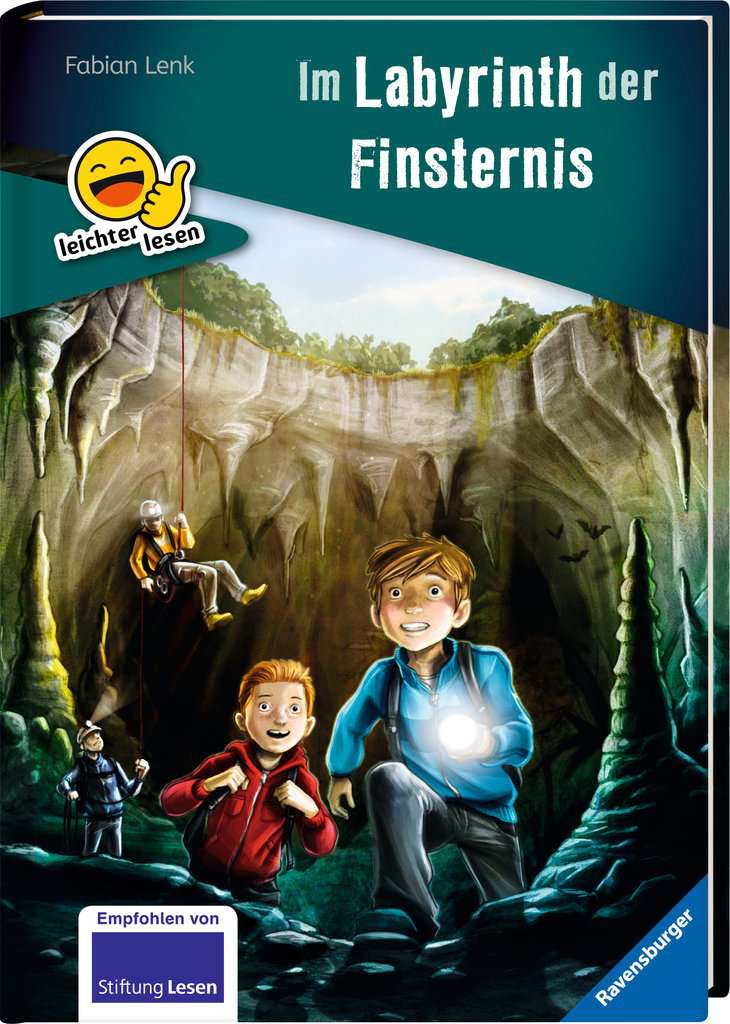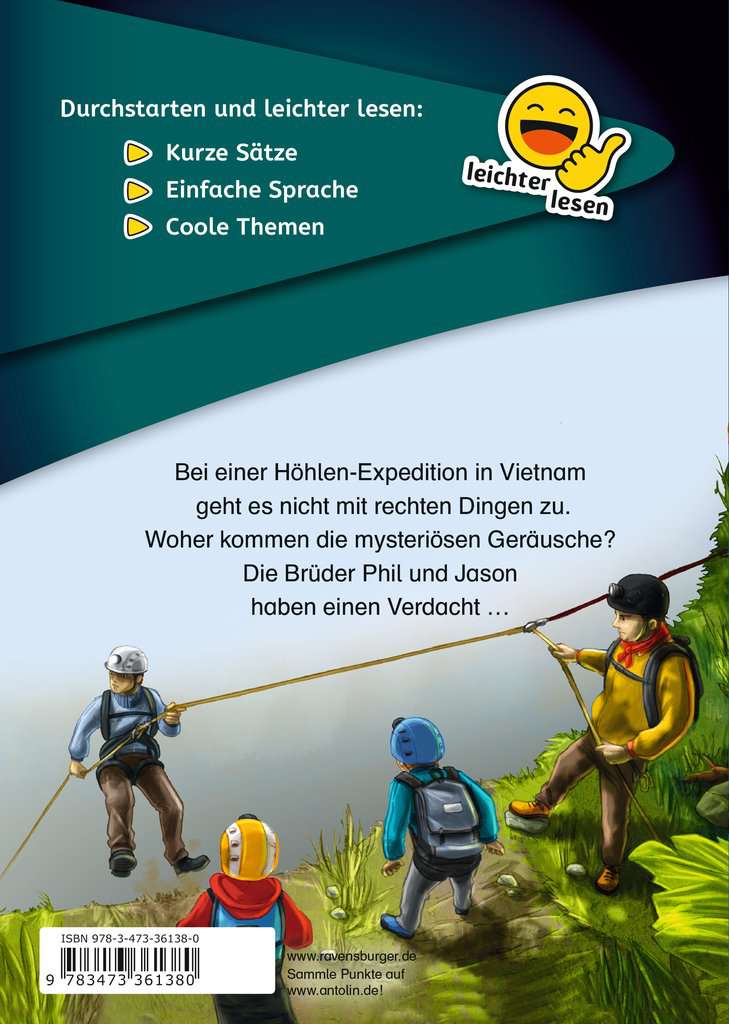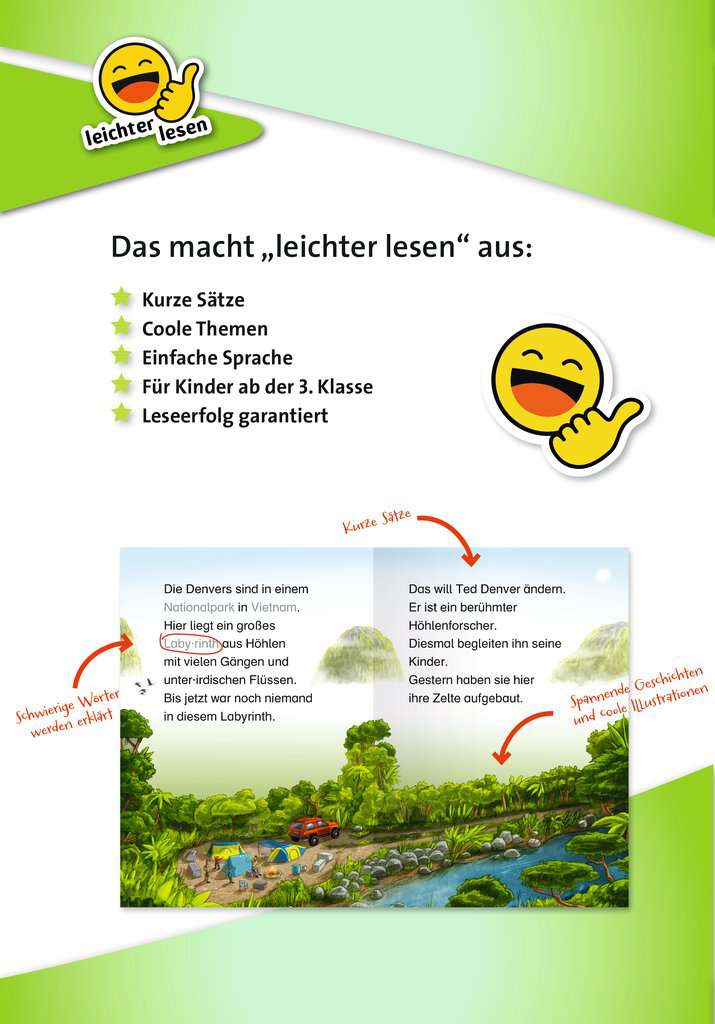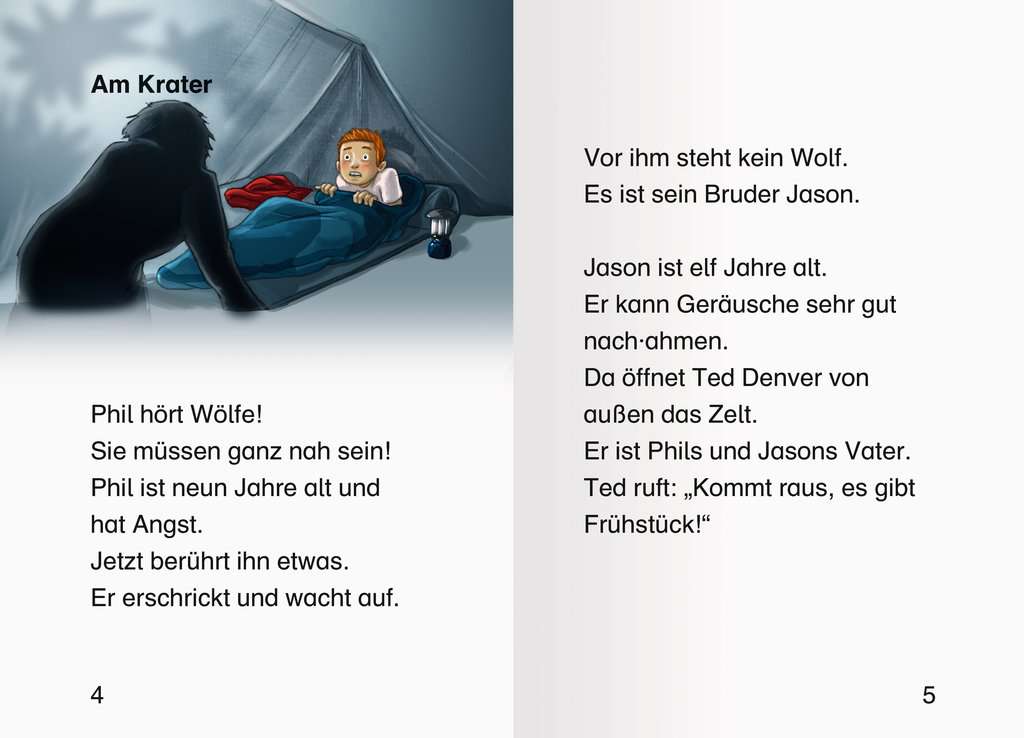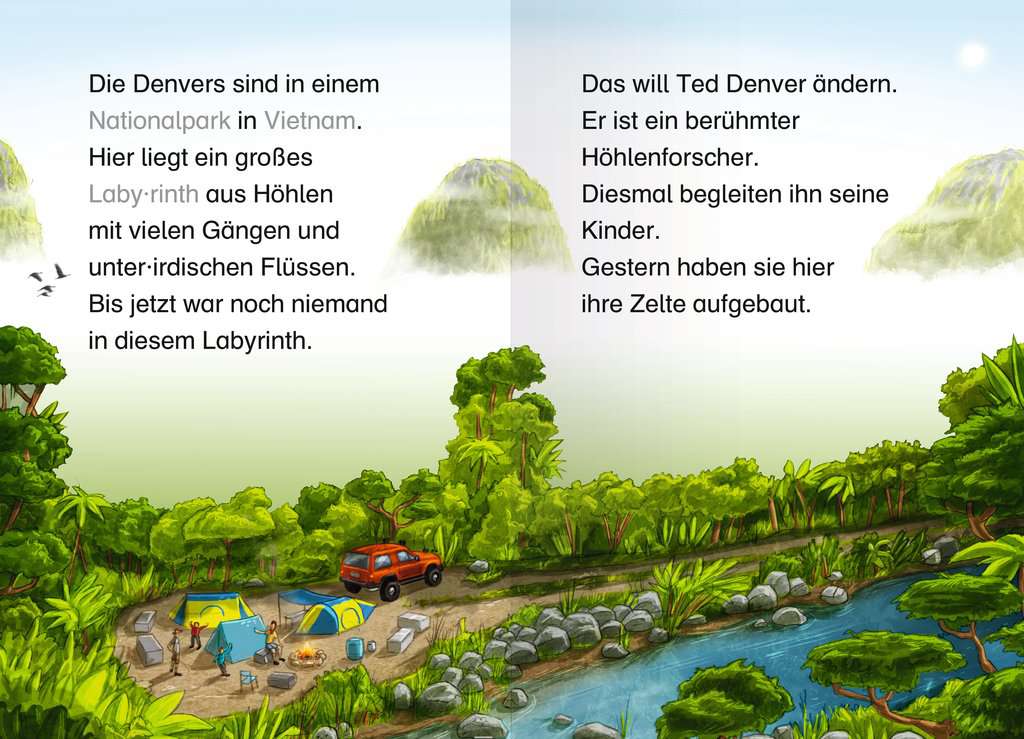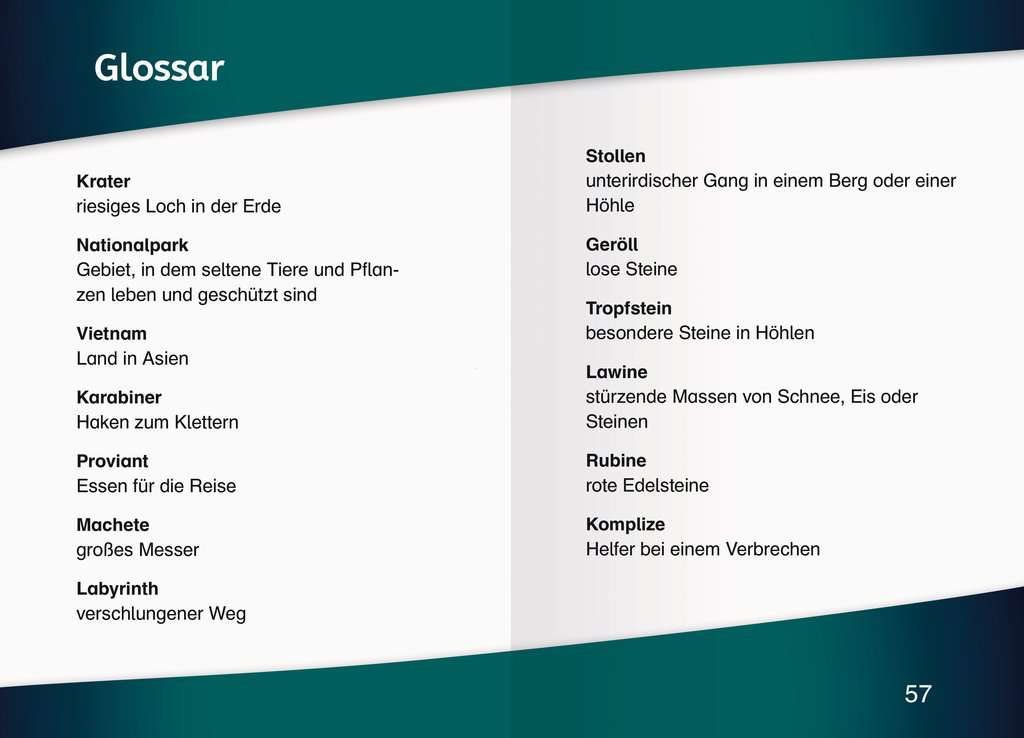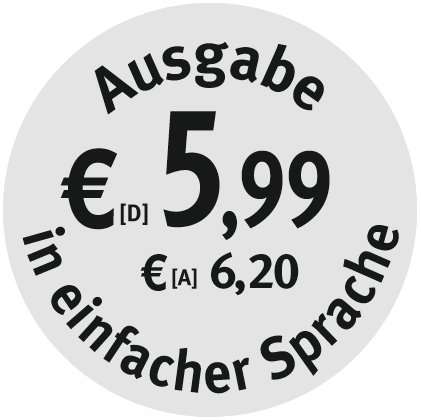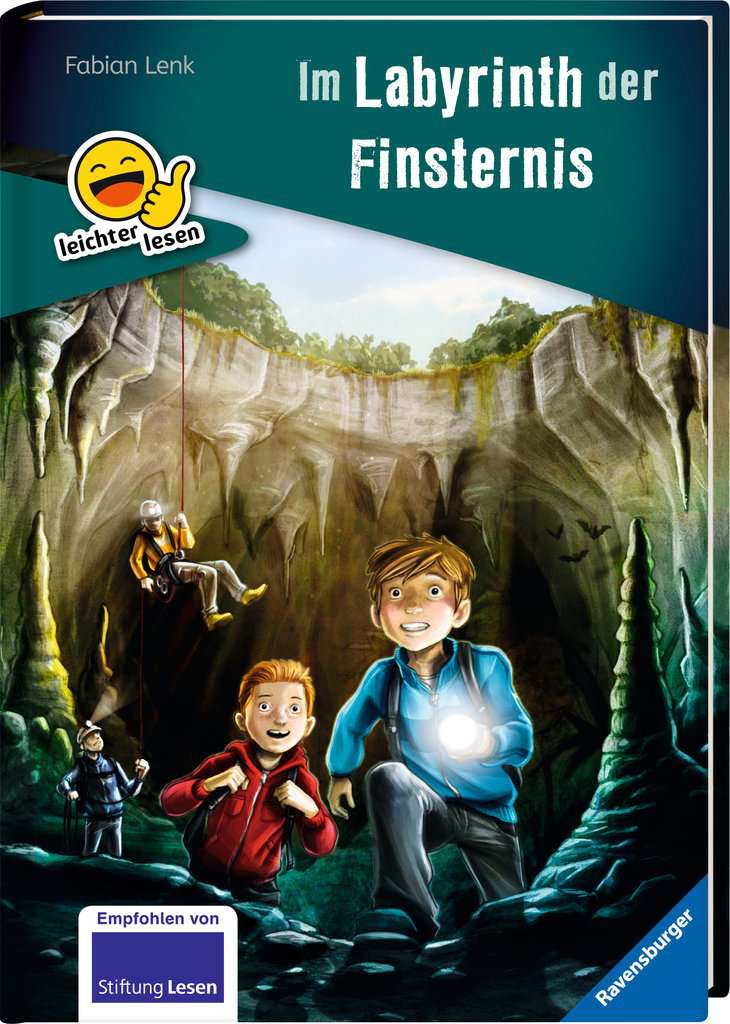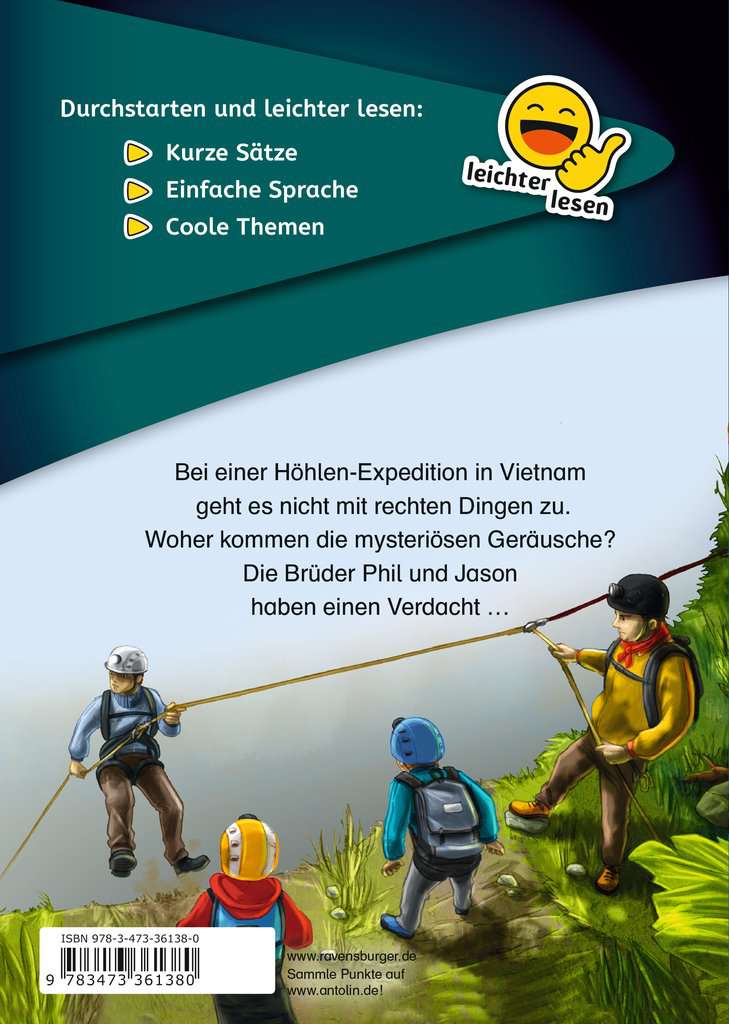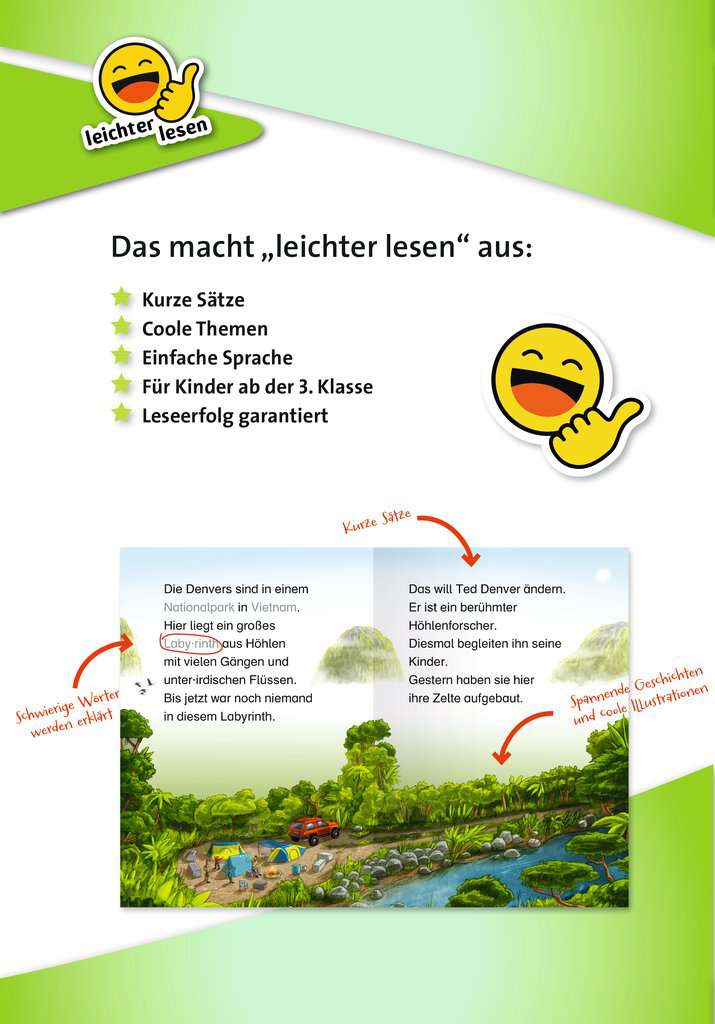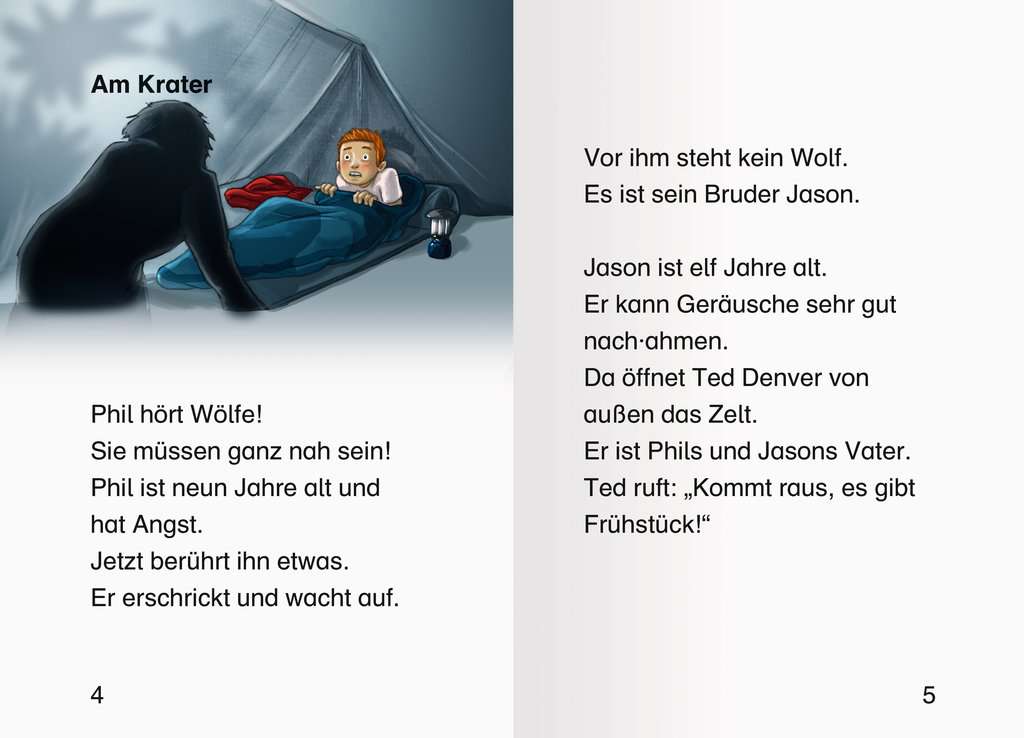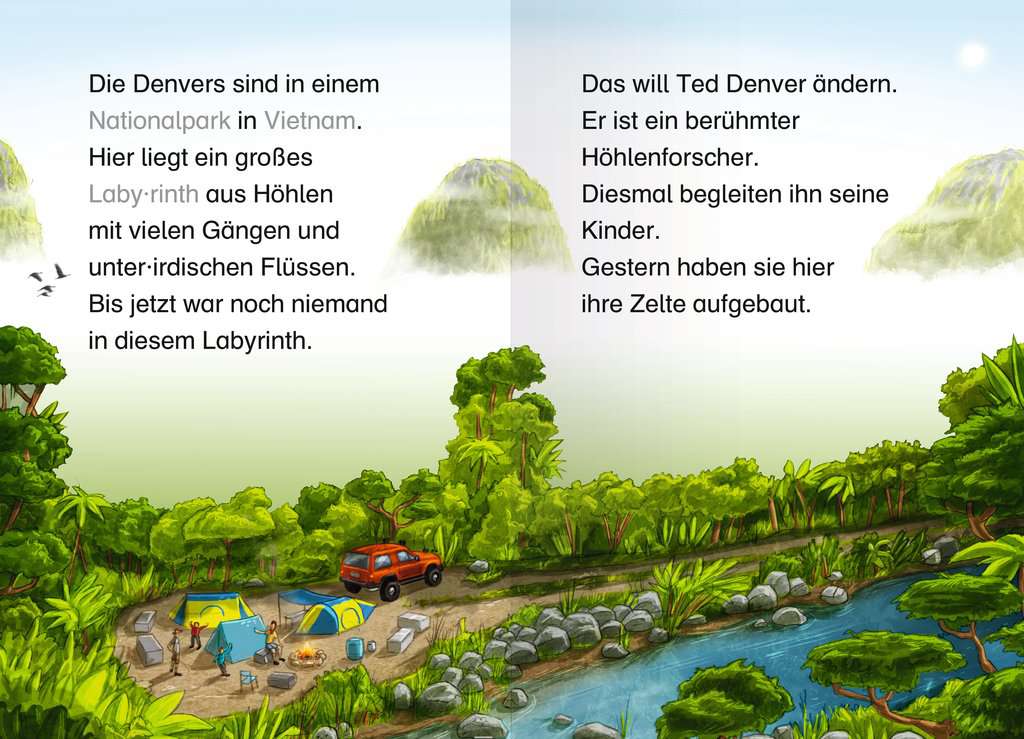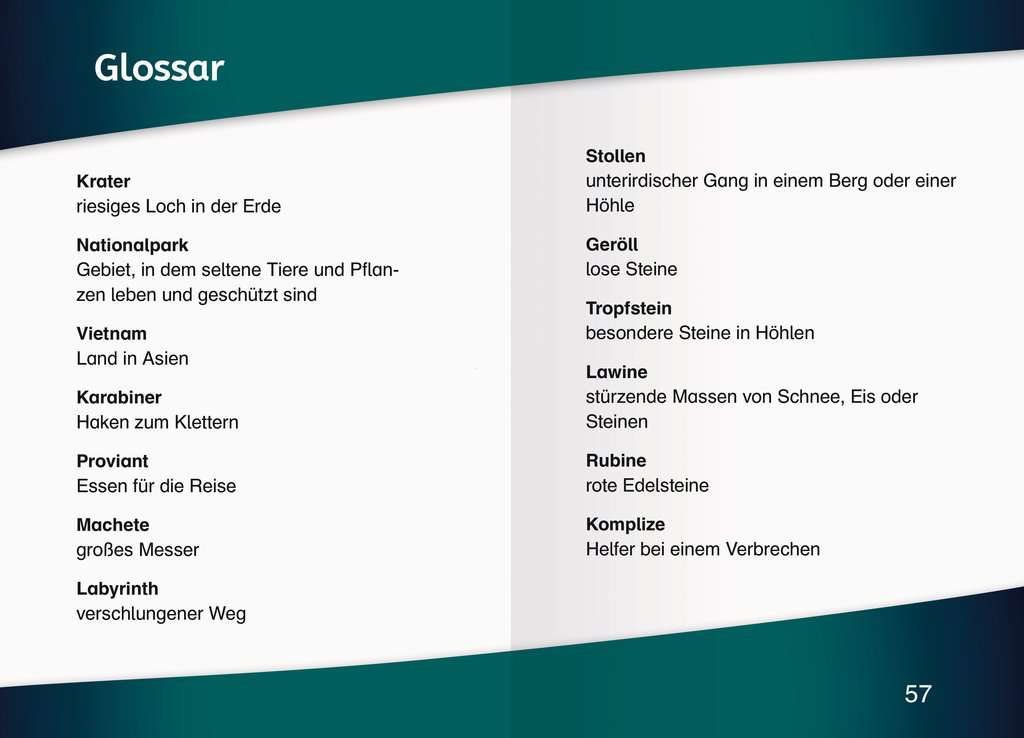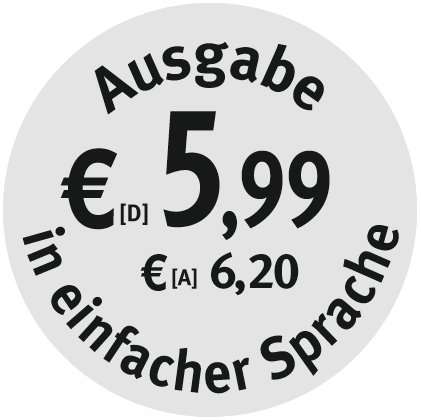 In the Labyrinth of Darkness, Reading Raven Easy Reading
Erstleser - leichter lesen: Das Labyrinth der Finsternis
View all books in the series


A captivating adventure story with cool illustrations for older primary school children who aren't accomplished readers quite yet

Short texts using simple language for a positive reading experience.

64 pp
8 years +
15,2 x 21,5 cm
EUR 5.99
December 2019
Hardcover
978-3-473-36138-0
Content
Phil and Jason are visiting a national park in Vietnam with their father Ted, a speleologist. The two brothers are excited because this is the first time they've been allowed to accompany their father on an expedition. Tour guide Robin explains that nobody has ever dared to go beyond the crater rim of the cave. One by one, the climbers rappel down to the bottom: They have managed the first hurdle. But suddenly Phil finds a karabiner. It seems that the four of them aren't the first ones to explore this area after all. Together they cautiously move deeper into the gallery. A fascinating underground world awaits them. But then it happens: A rockslide buries Robin alive. Even worse, when Ted and his sons try to get help, their climbing rope has disappeared. While they are searching for Robin, the team makes a discovery: Robin hasn't disappeared at all - he is part of a trio of crooks who are mining rubies in the gallery. Thanks to a ruse and Jason's talent for imitating sounds, the three manage to outwit the gangsters and bring them to justice.
About the Series
The Reading Raven series is designed to encourage beginning readers by providing fun and exciting stories at each ability level, from their first efforts at reading alone to more advanced chapter books Each Reading Raven book includes reading riddles, puzzles to solve using information in the story. This is a fun way to check how well children understand what they read. The first level features short texts with lots of pictures that provide clues to the story's meaning. These books are written in extra-large print. When children are ready for longer stories, the second level of Reading Raven offers short chapter books, also in large print with illustrations that help readers follow the text. The third level is for readers who are becoming proficient, with longer chapters and increasingly complex stories, but still with accompanying pictures and highly readable print.
The Author
Fabian Lenk was born in Salzgitter, Germany in 1963. He studied journalism and worked for various newspapers. In 1996 he published his first detective novel for adults. In the meantime he has become a seasoned mystery novel author and has published diverse mysteries for adults, historical children's mysteries as well as several volumes of mysteries to solve.