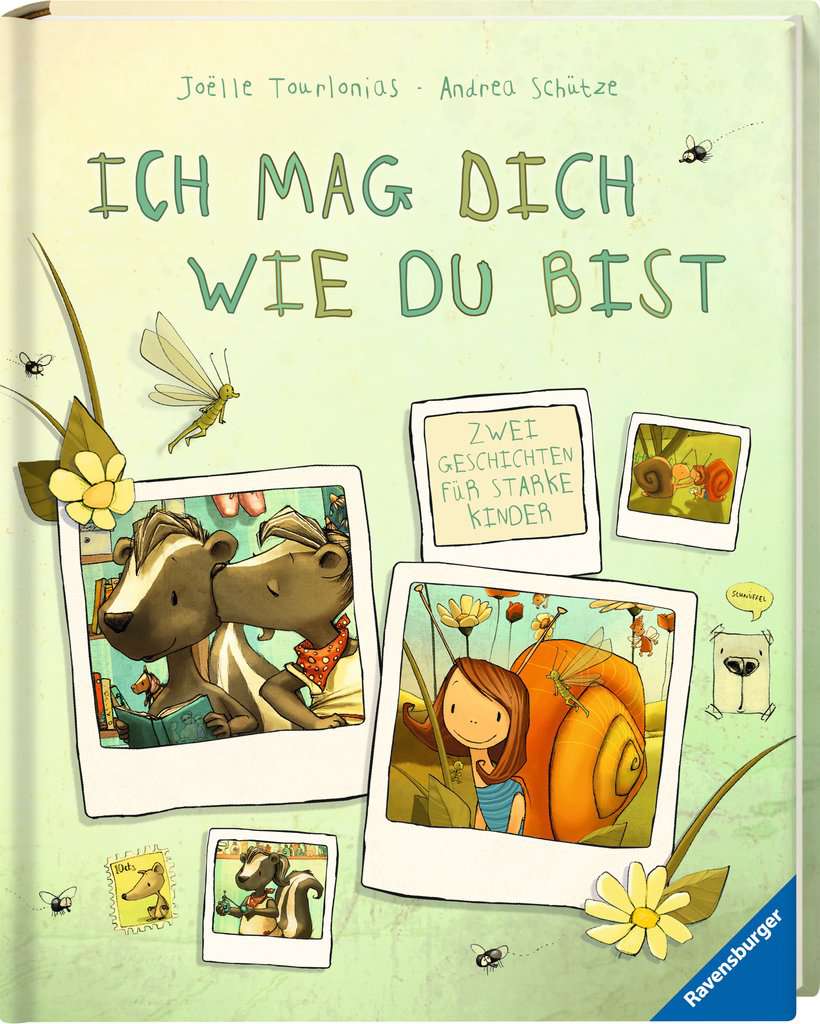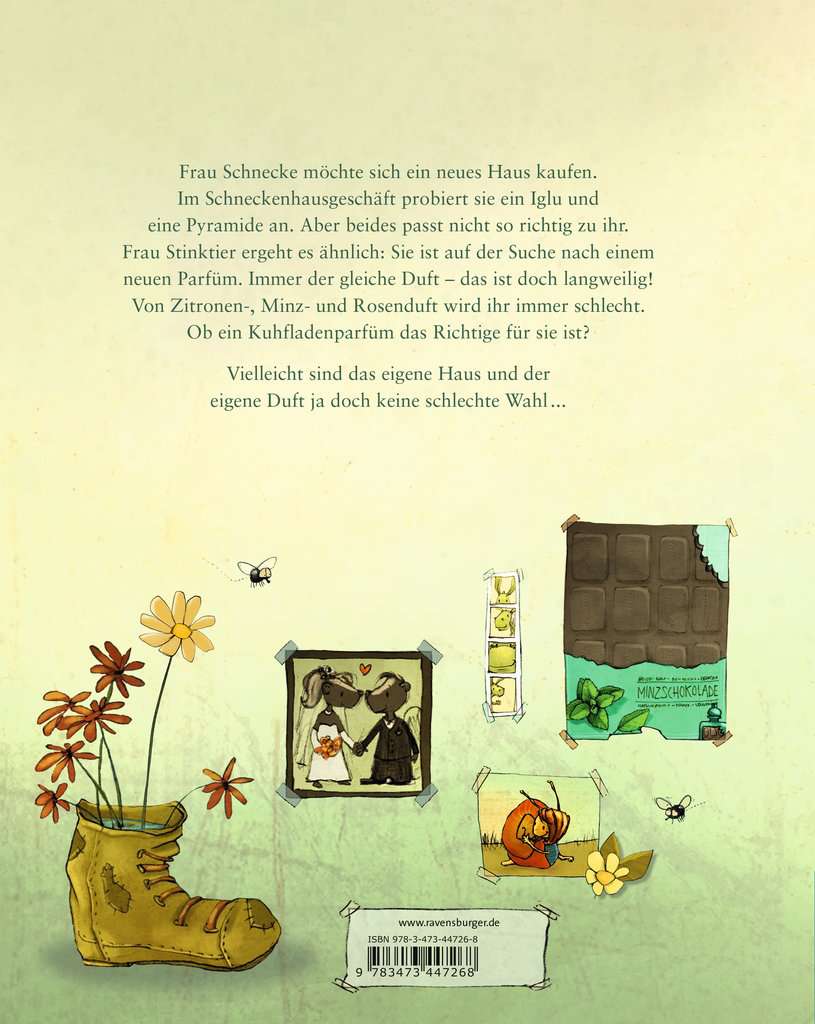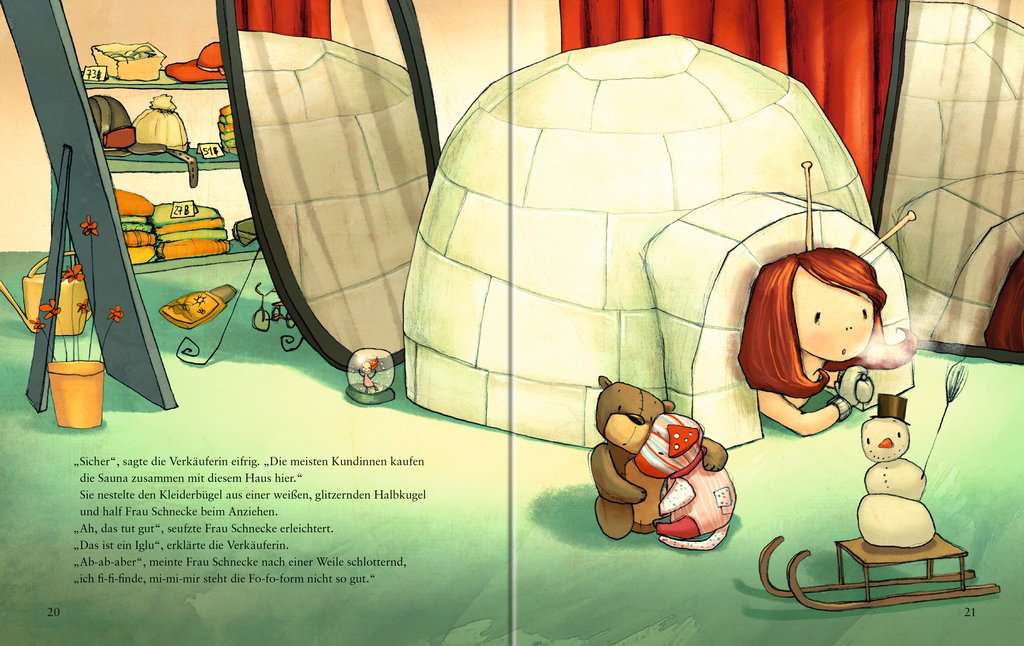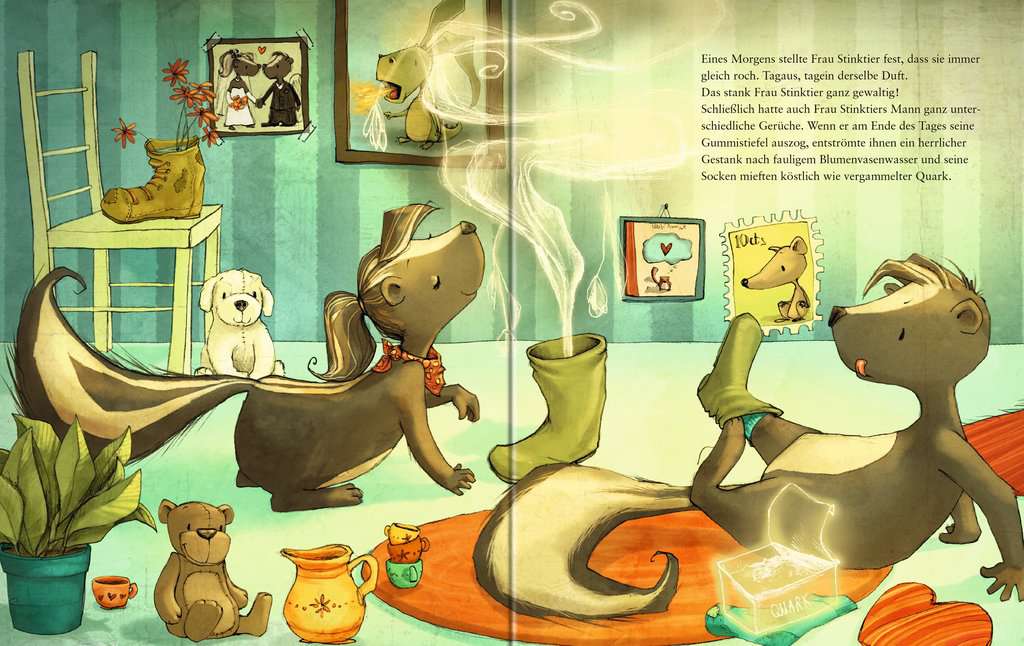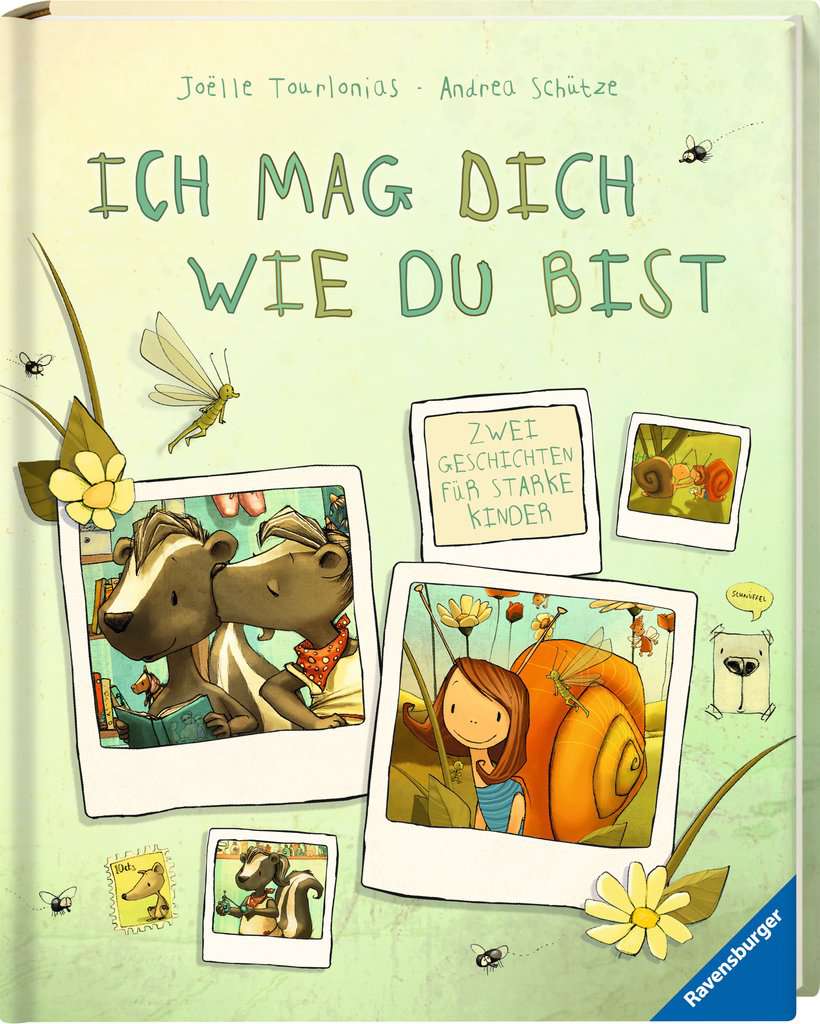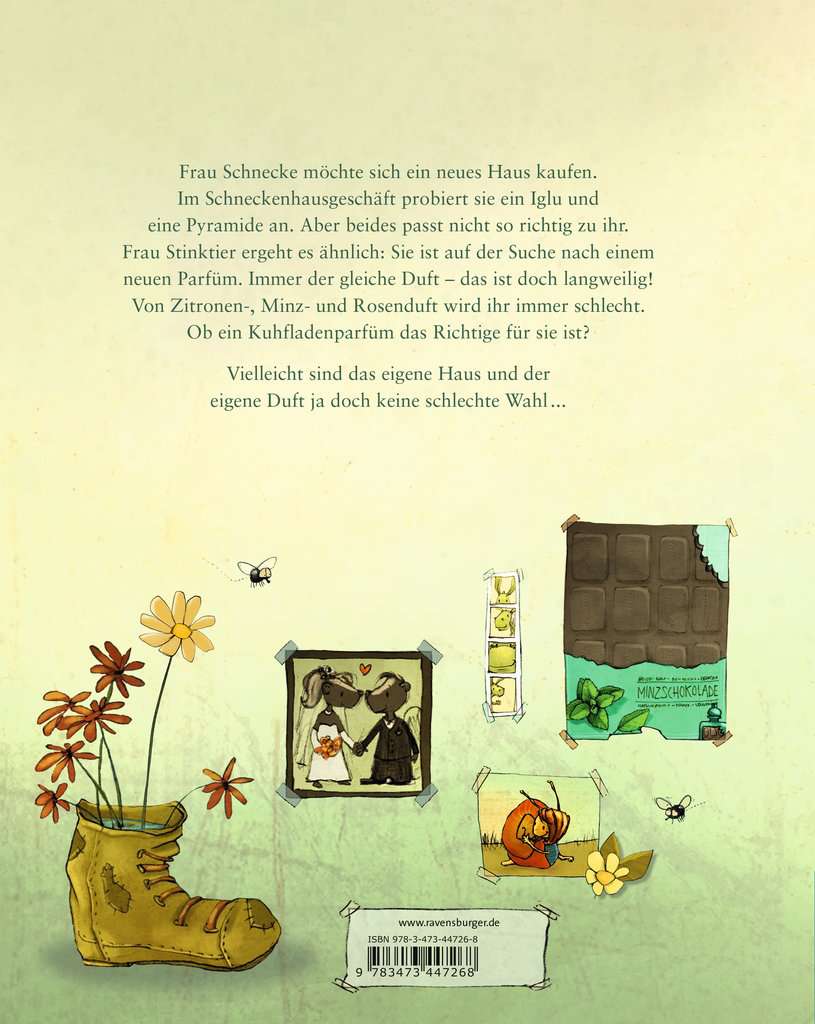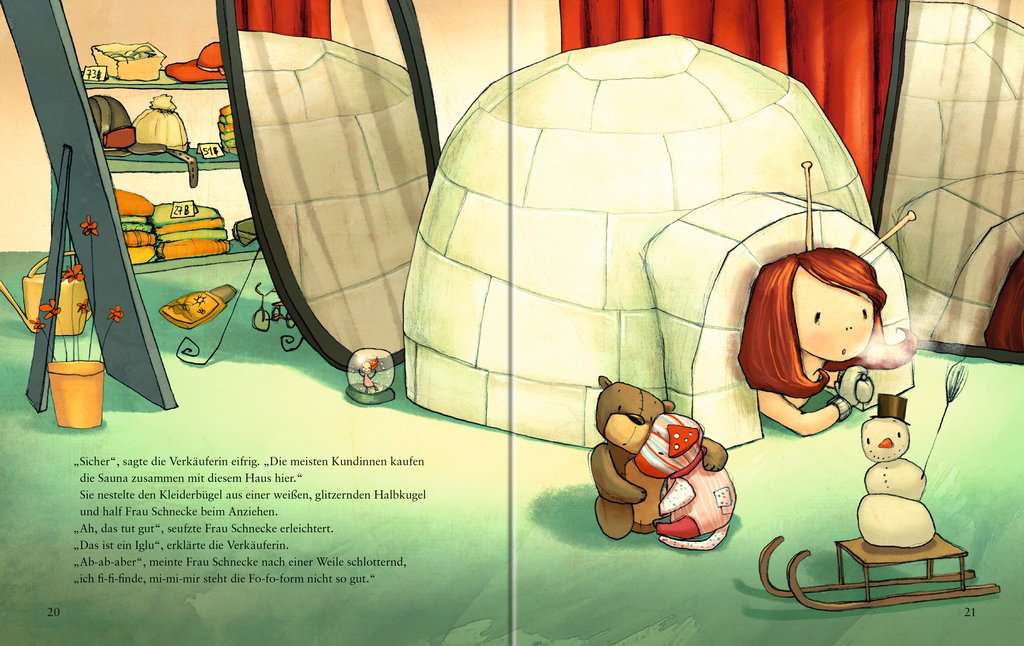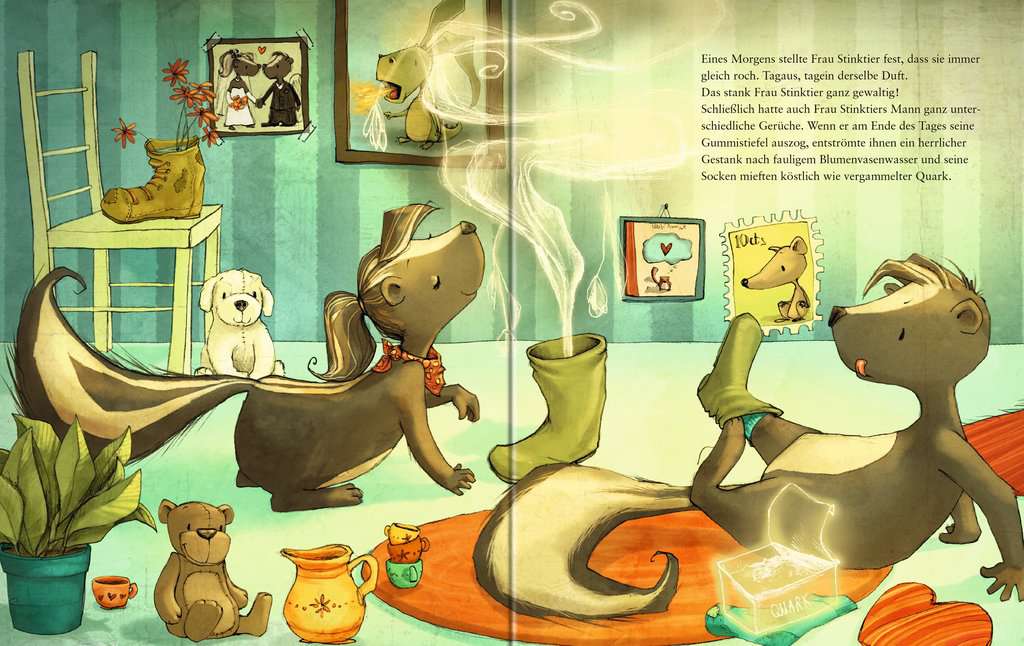 I Like You the Way You Are: Two Stories for Strong Children
Ich mag dich, wie du bist


Two compassionate stories about love and friendship The important topic of "self

confidence", depicted in an age

appropriate way Lovely illustrated by Joelle Tourlonias

72 pp
3 years +
21,5 x 27 cm
EUR 14.99
June 2020
Hardcover
978-3-473-44726-8
Content
Two powerful picture book stories about love and self-confidence: while Ms Snail is looking for a chic new house, Mrs Skunk wants a new perfume. But which scent would Mr Skunk like on her? Lemon, peppermint or maybe egg salad?
The Author
Andrea Schütze tried out just about every hobby you can think of during her childhood. At some point reading became her favorite, and that is why she enjoys writing books herself. She is a qualified dressmaker and a certified psychologist, but doesn't have a seahorse emblem. She lives with her daughters in southern Germany. There is a place nearby where you can stand in Germany, France and Switzerland all at the same time – provided, of course, that you have three legs.
The Illustrator
Joëlle Tourlonias, born in 1985 in Hanau, Germany, earned her degree in visual communication with concentrations in illustration and painting at the Bauhaus University of Weimar. Since 2009 she has been a freelancer, and currently lives, draws and paints in Düsseldorf.
Rights Sold
Romanian