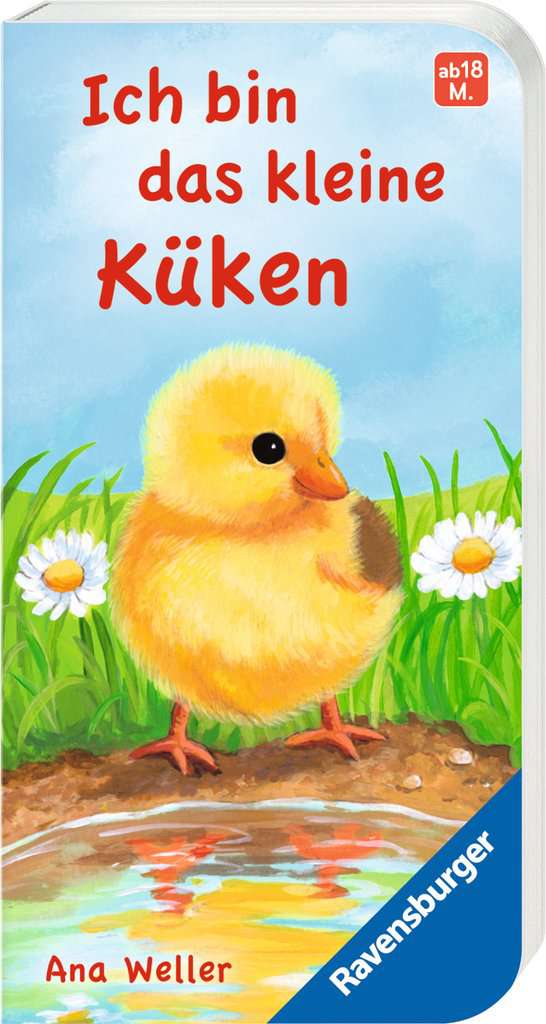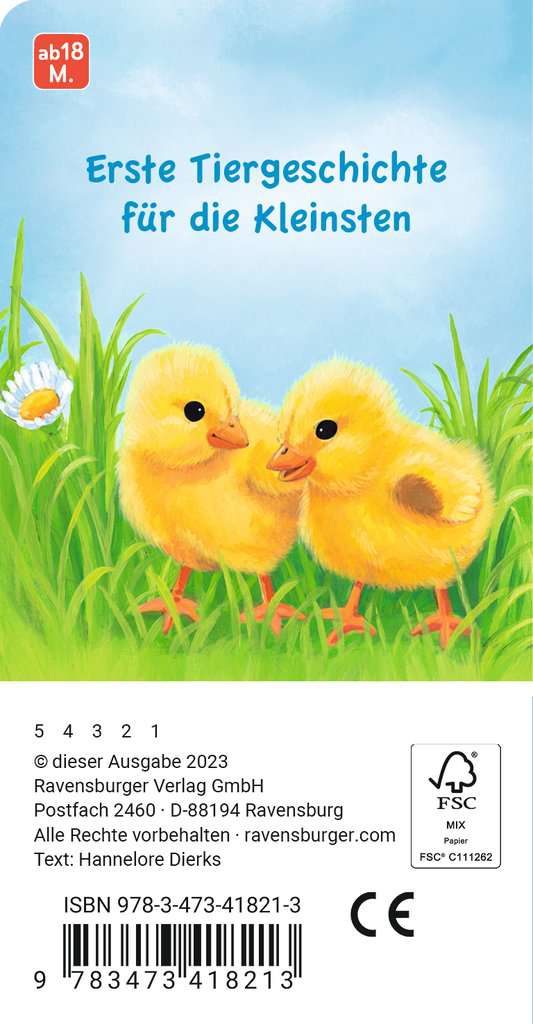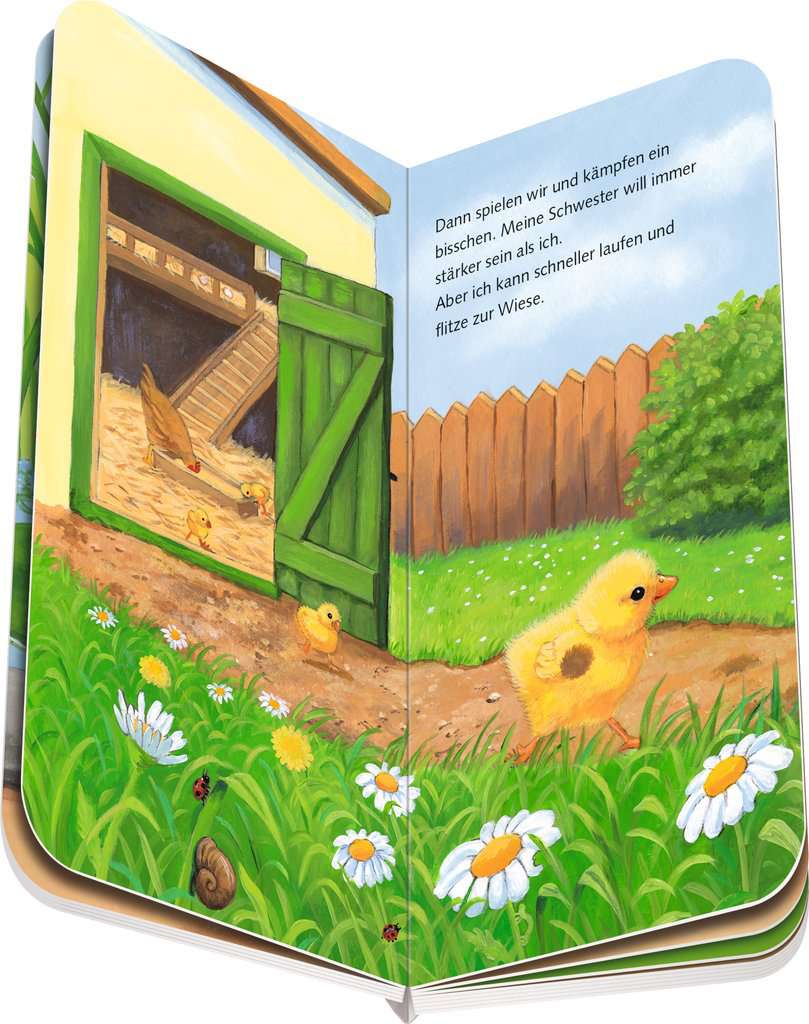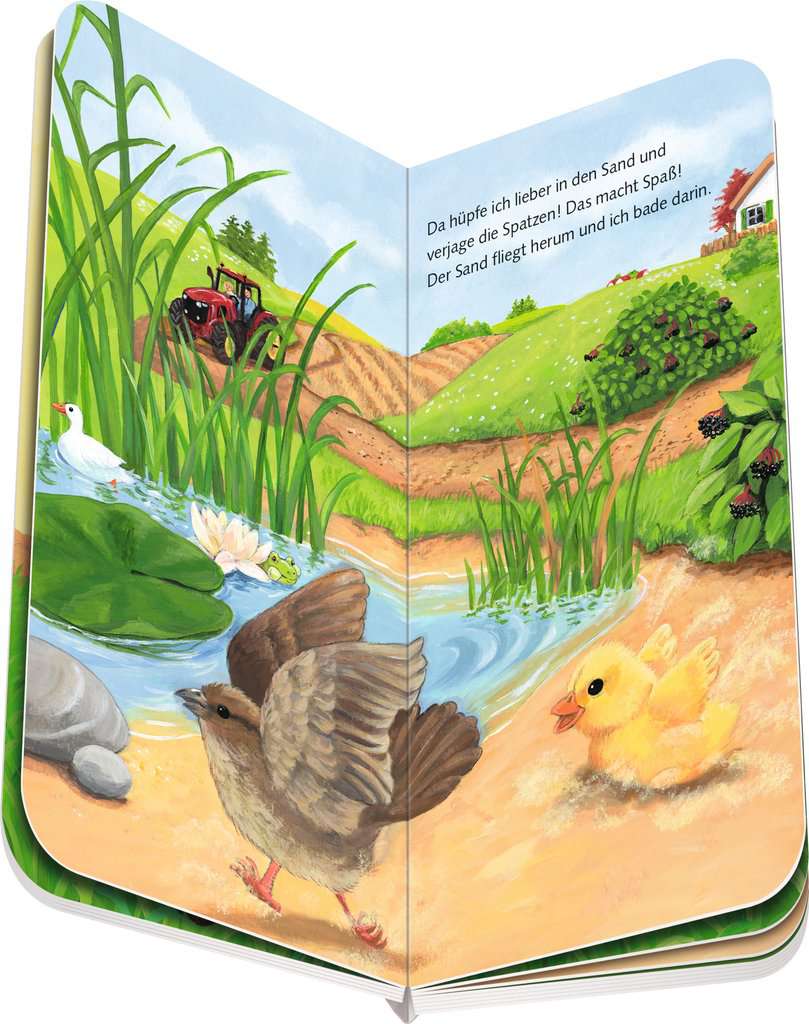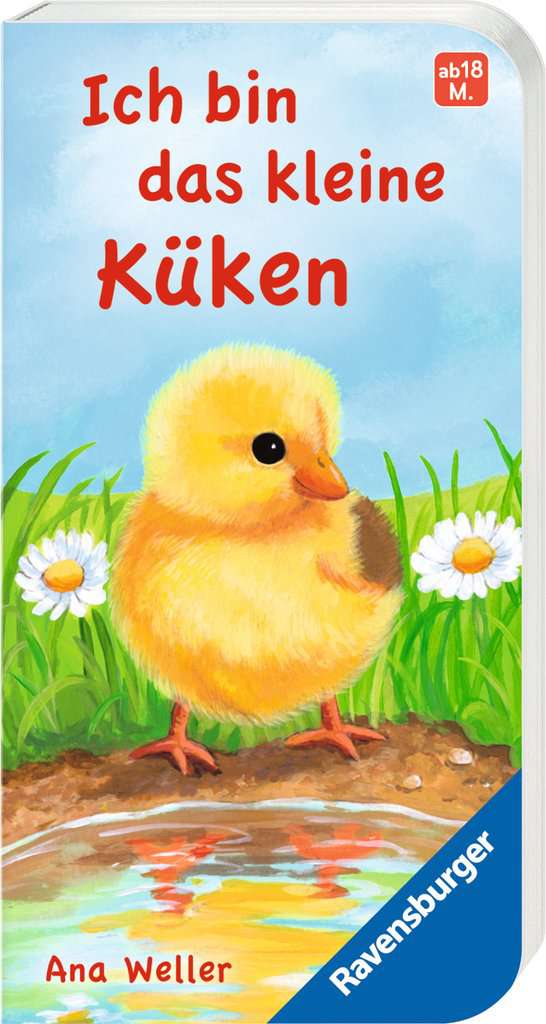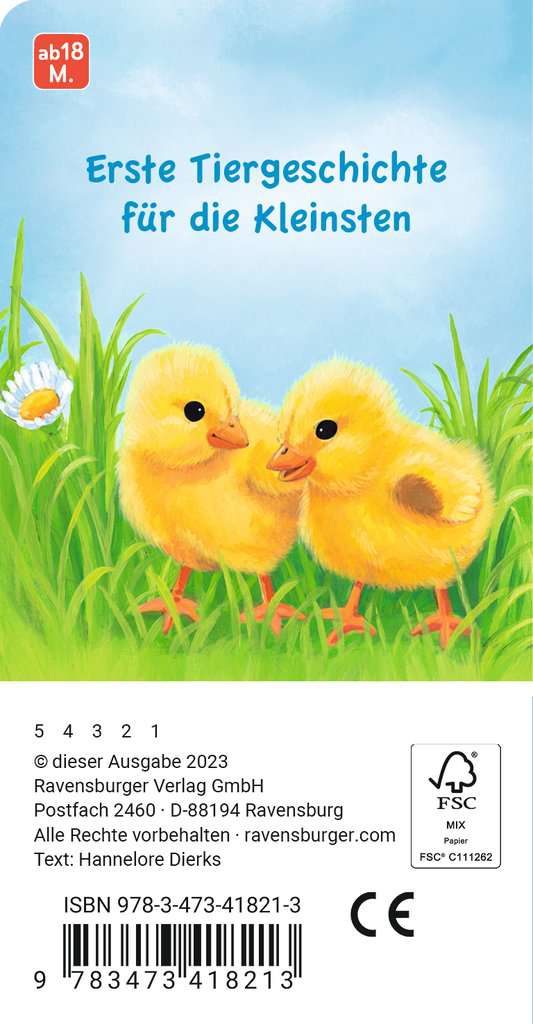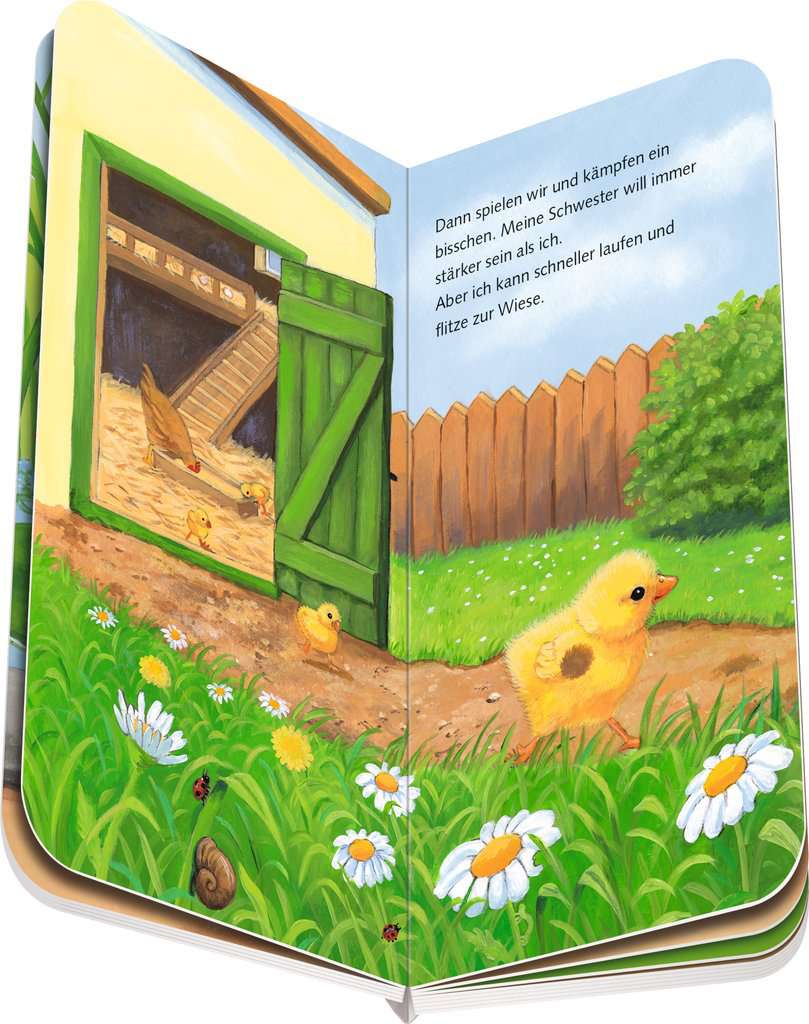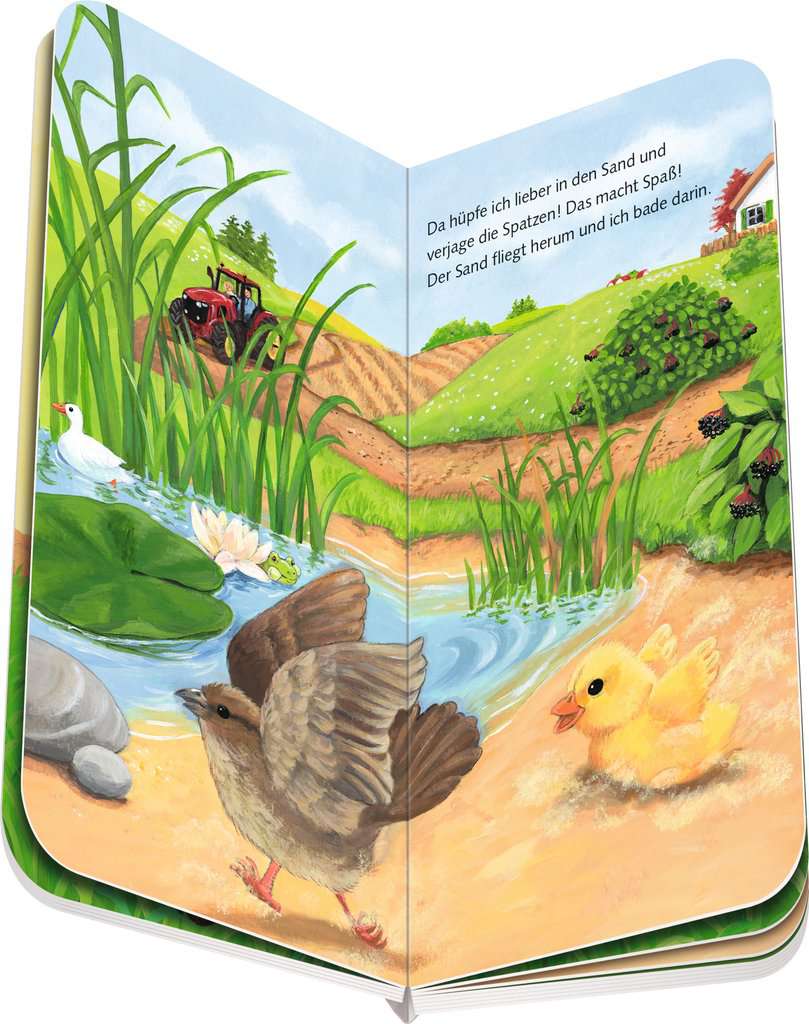 I Am the Little Chick
Ich bin das kleine Küken
View all books in the series
Delightful storybook for adults to read to children 2 years and above
24 pp
18 months +
6,5 x 12,5 cm
EUR 2.99
December 2022
Board Book
978-3-473-41821-3
Content
The little chick lives at the farm with its mother and siblings. In the morning, Daddy Rooster crows to wake everyone on the farm - an exciting day begins, and many adventures await the little chicken. It visits the big cow, encounters the scary dog with the loud bark, and eventually also meets farm girl Marie who carries the little chicken back to its mother in a big basket. Back in the nest, the little chick proudly tells its mother about its adventures on the farm.
The Author
Hannelore Dierks has been a teacher in children's homes and worked in children's and teen's psychiatry as well as heading a preschool and day care center for many years. The author is the mother of five grown children.
The Illustrator
Ana Weller was born in 1973 in Buenos Aires, Argentina and has been drawing and painting since she was a child. In order to make a profession of her hobby, she studied graphic design in Mainz, Germany. "Children and adults should have just as much fun looking at my books as I have creating them."