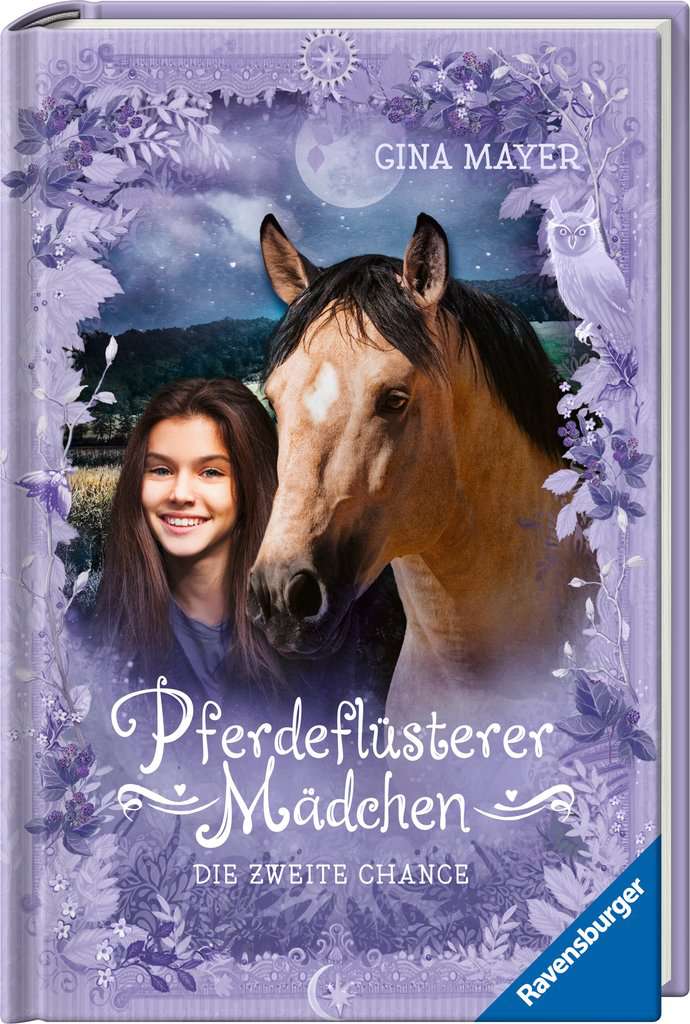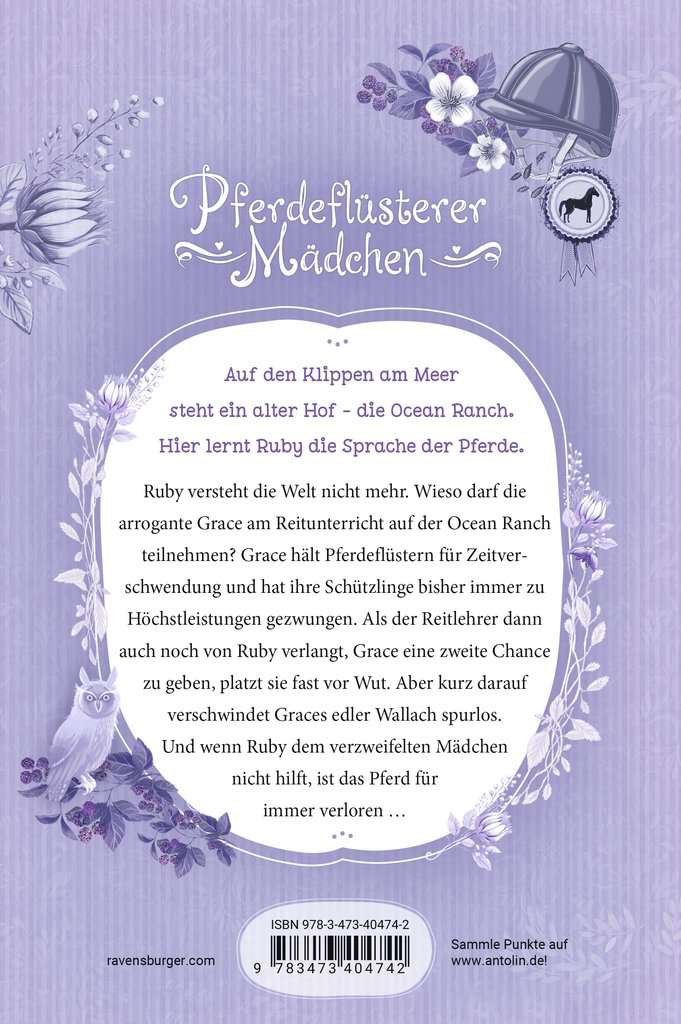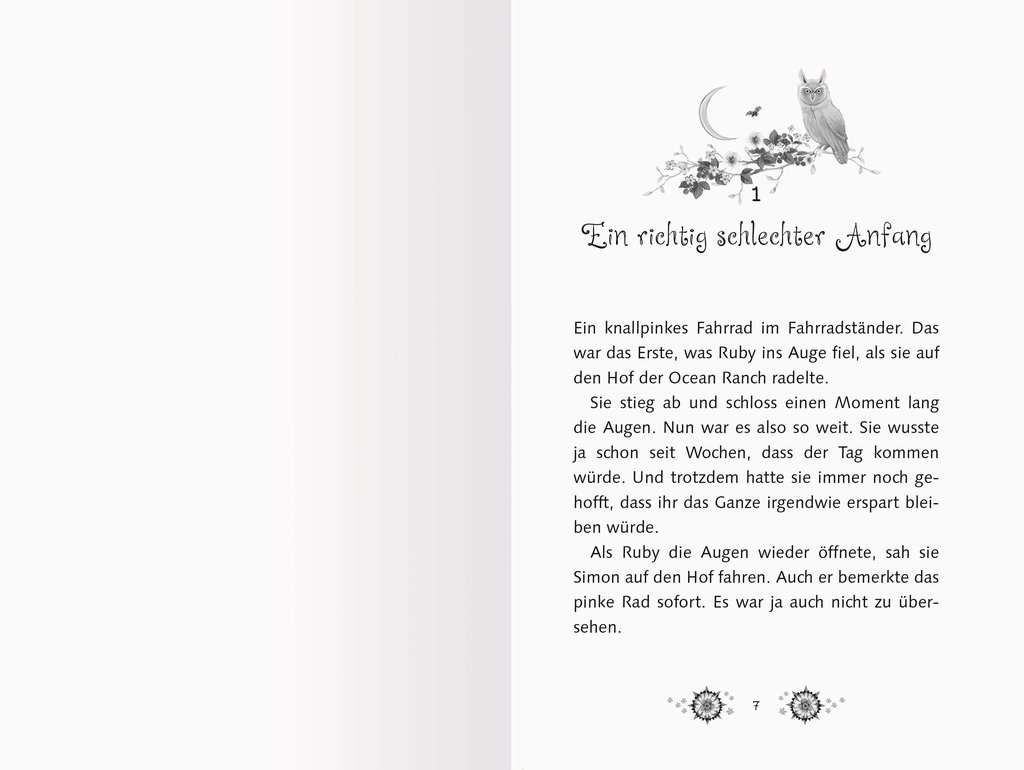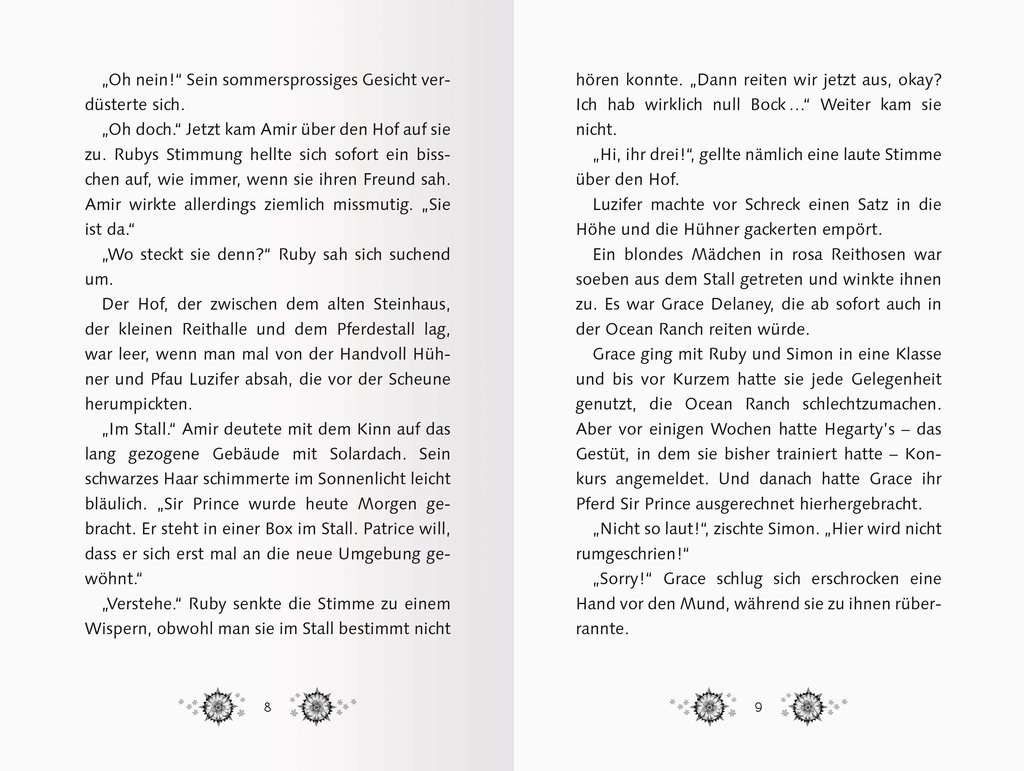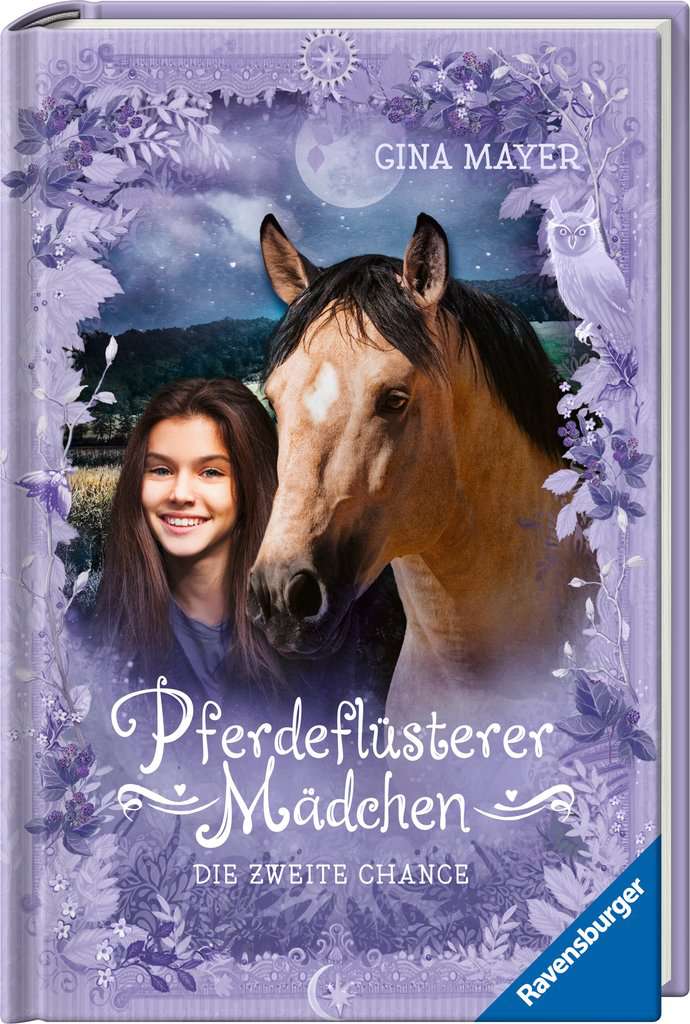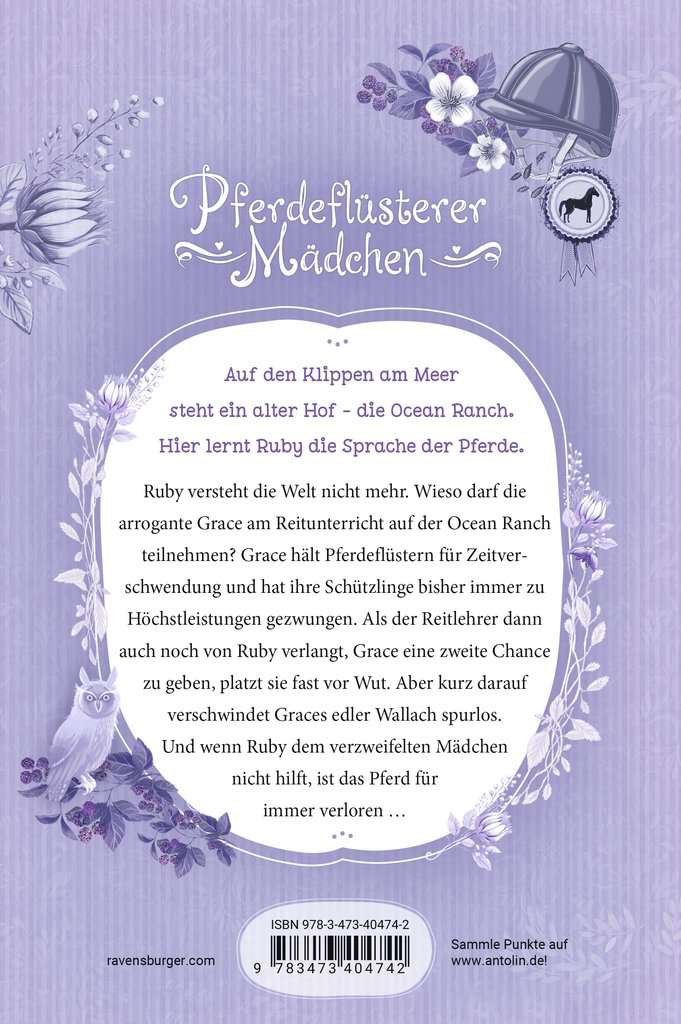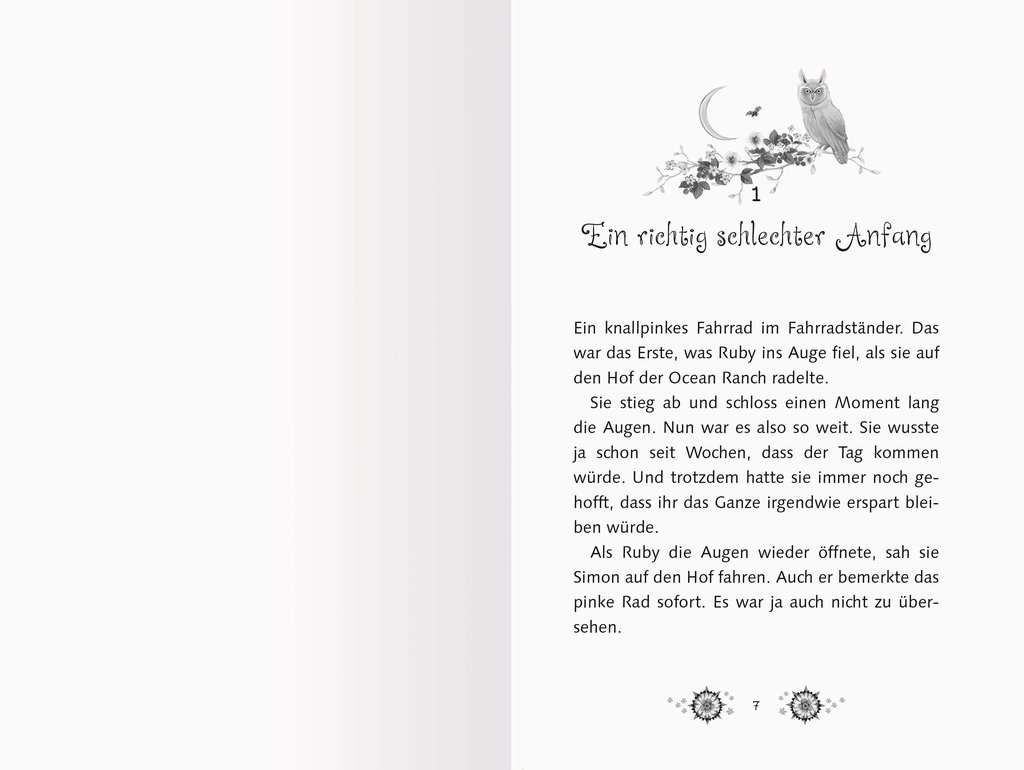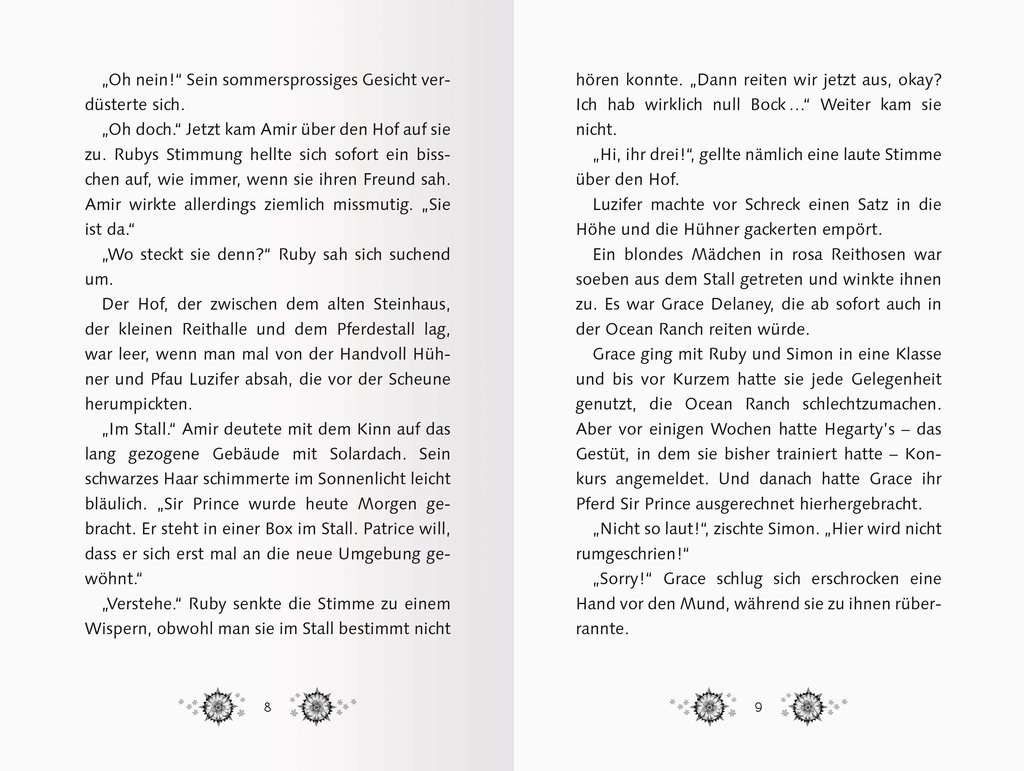 Horse-Whispering Girls (Vol. 5): The Second Chance
Pferdeflüsterer-Mädchen, Band 5: Die zweite Chance
View all books in the series
A realistic horse novel for ages 8 and over, featuring horse whispering insights for animal lovers who want to know more.
160 pp
8 years +
14,3 x 21,5 cm
EUR 9.99
September 2022
Hardcover
978-3-473-40474-2
• With soft touch foil and relief lacquer.
Content
Ruby is flabbergasted. Why is Grace, the arrogant girl who thinks horse whispering is a waste of time, suddenly allowed to participate in riding lessons? And has everyone forgotten that she almost killed a horse? When the ranch owner asks Ruby to give Grace one more chance, she almost loses her temper. But then Grace's horse disappears without a trace and Grace needs more than just a second chance: she needs the help of a friend …
About the Series
Not far from a beach in Cornwall lies a beautiful horse ranch – a paradise for girls, horses, and other animals. But those who want to ride here must first learn something very important: communicating with horses. Like real horse-whisperers!
The Author
Gina Mayer was born in Ellwangen, Germany, in 1965, and studied graphic design. She lives with her husband and two children in Düsseldorf, where she works as an advertising copywriter in addition to writing books for teens and adults.
The Illustrator
Betina Gotzen-Beek was born in Mönchengladbach in 1965. After she completed school, she traveled throughout all of Europe prior to beginning her studies in painting and graphic design at Freiburg University. She has worked as a freelance children's book illustrator since 1996. Betina Gotzen-Beek lives with her family in Freiburg.