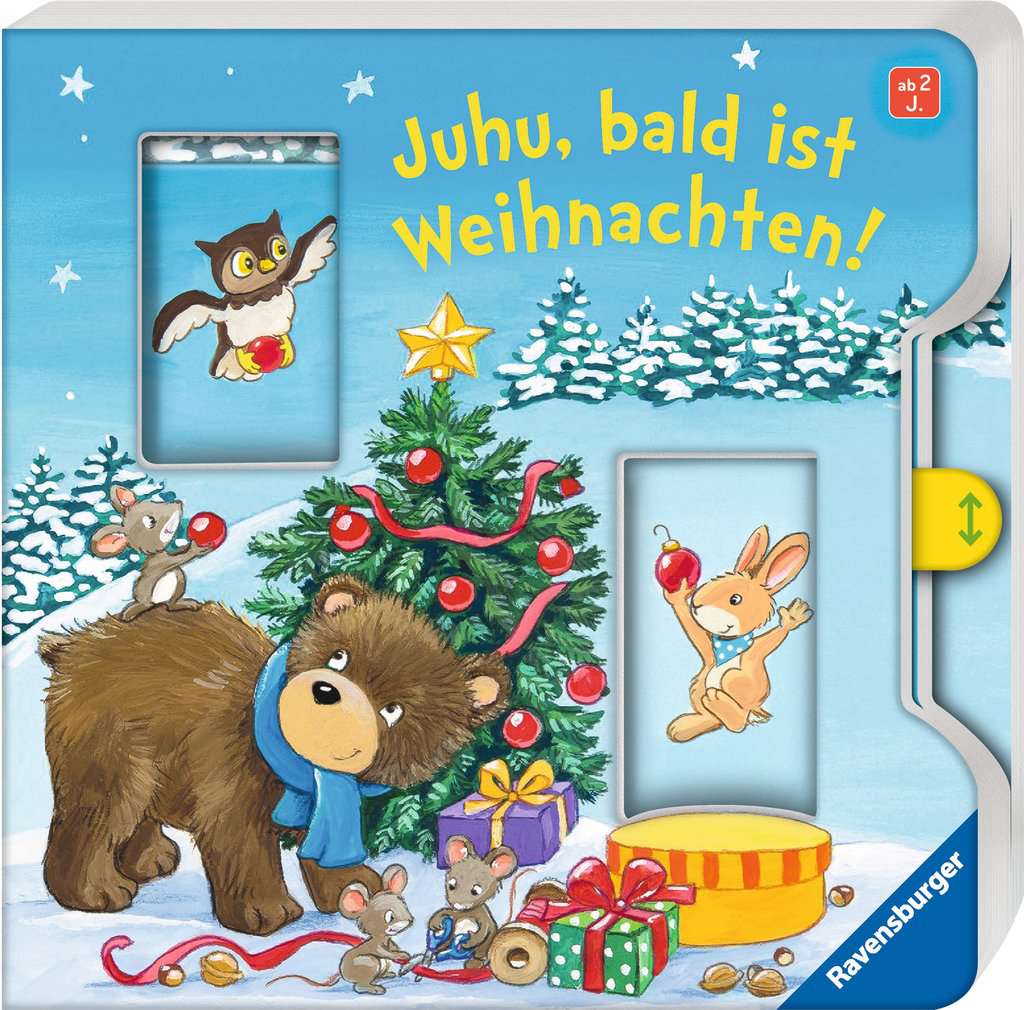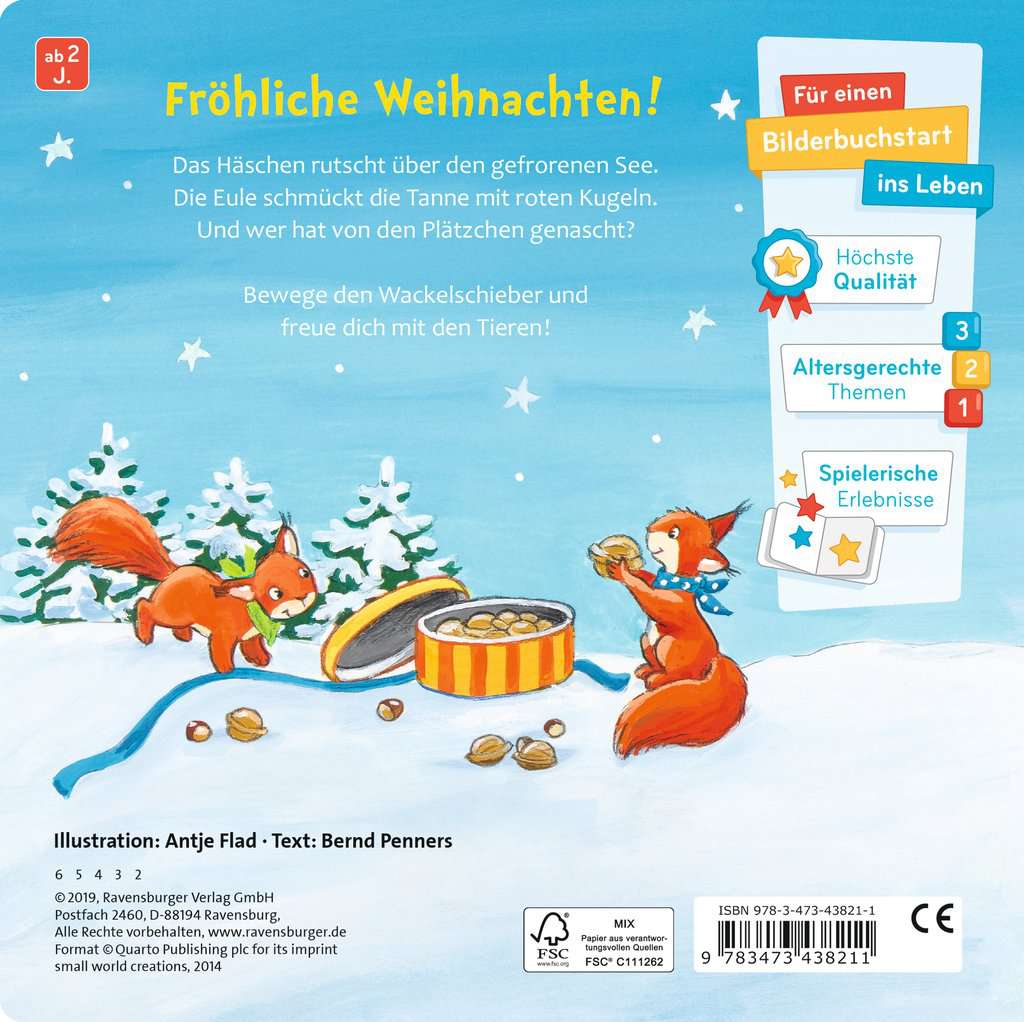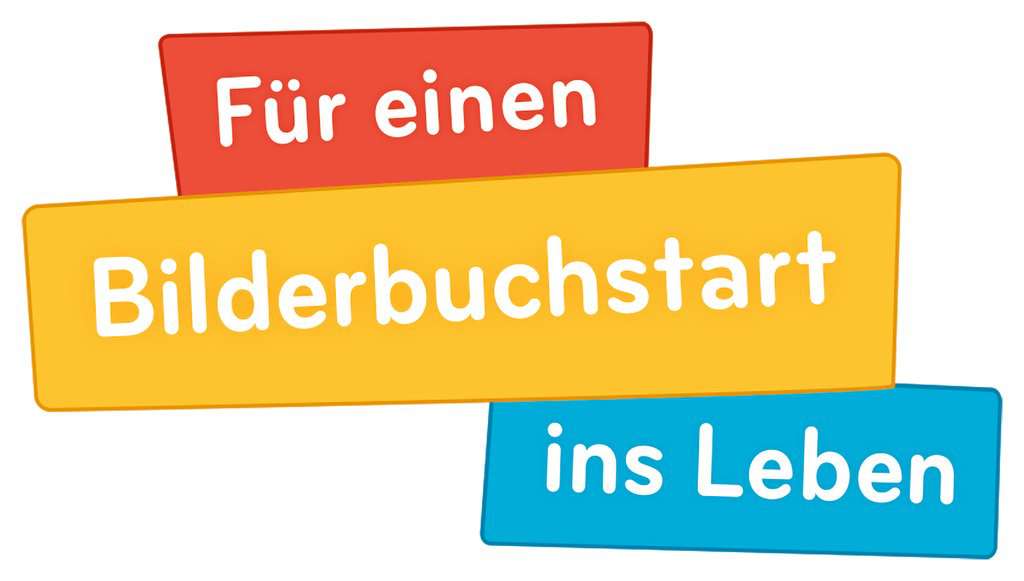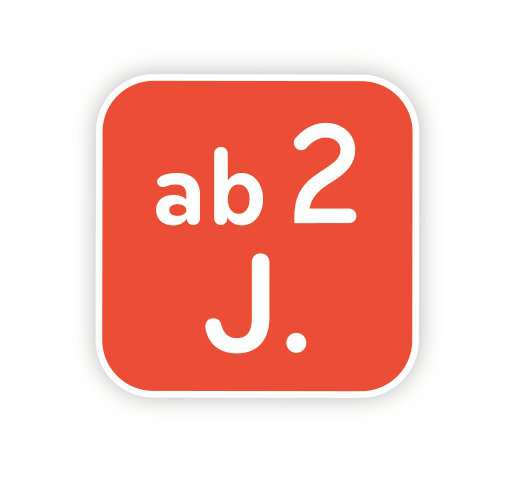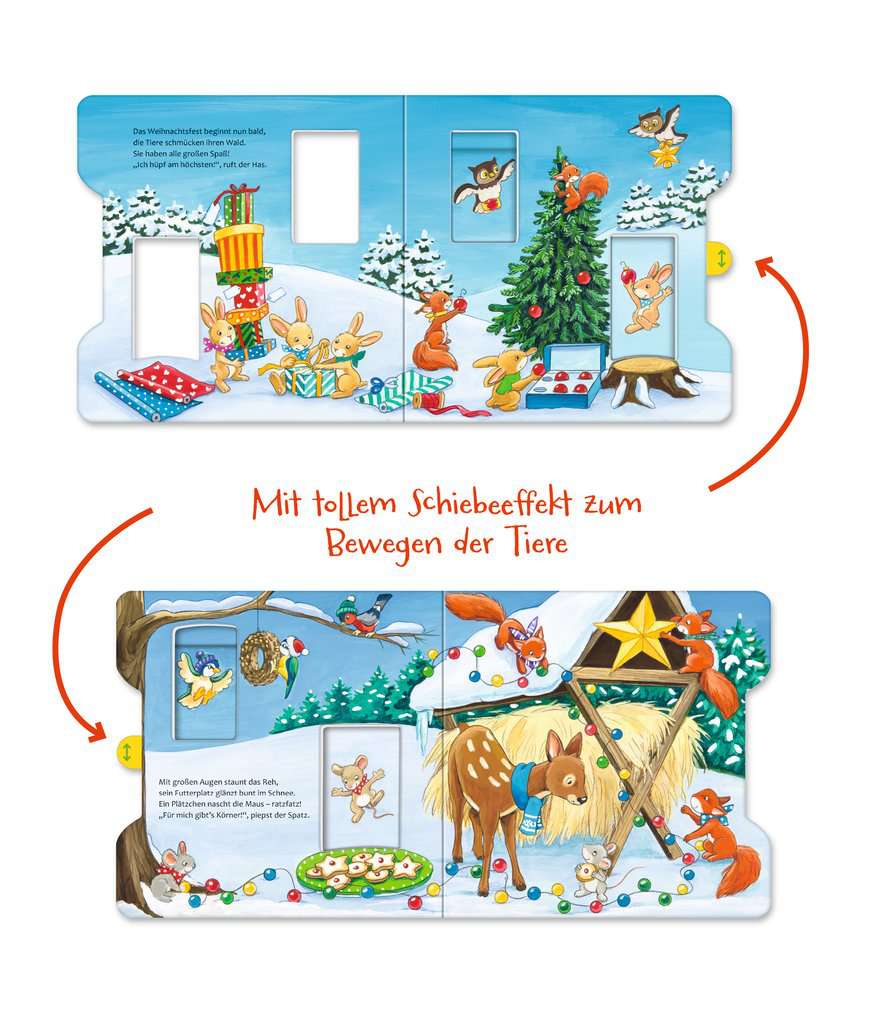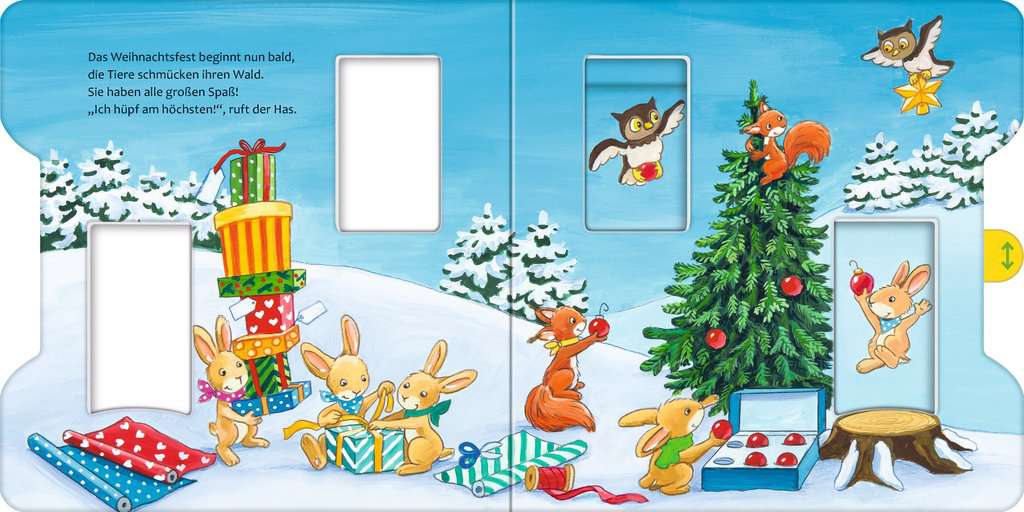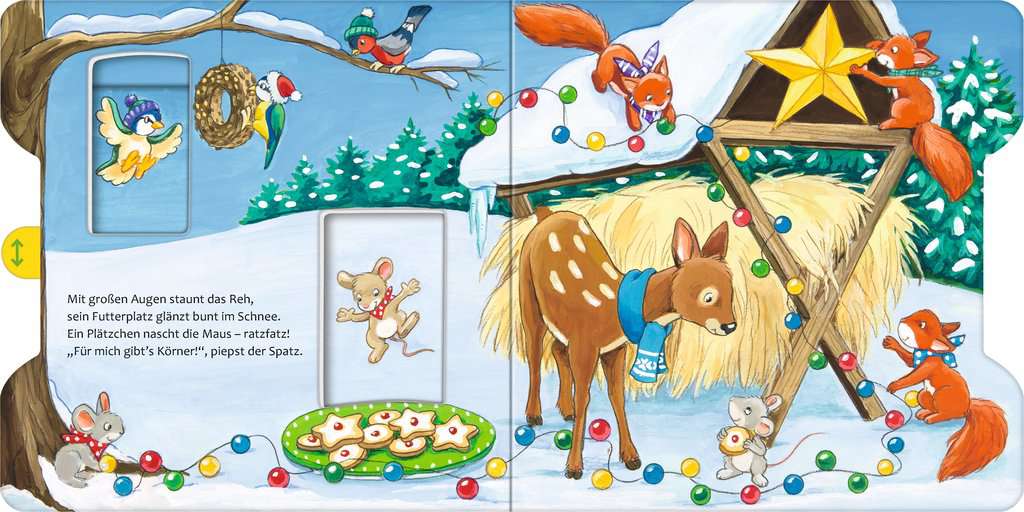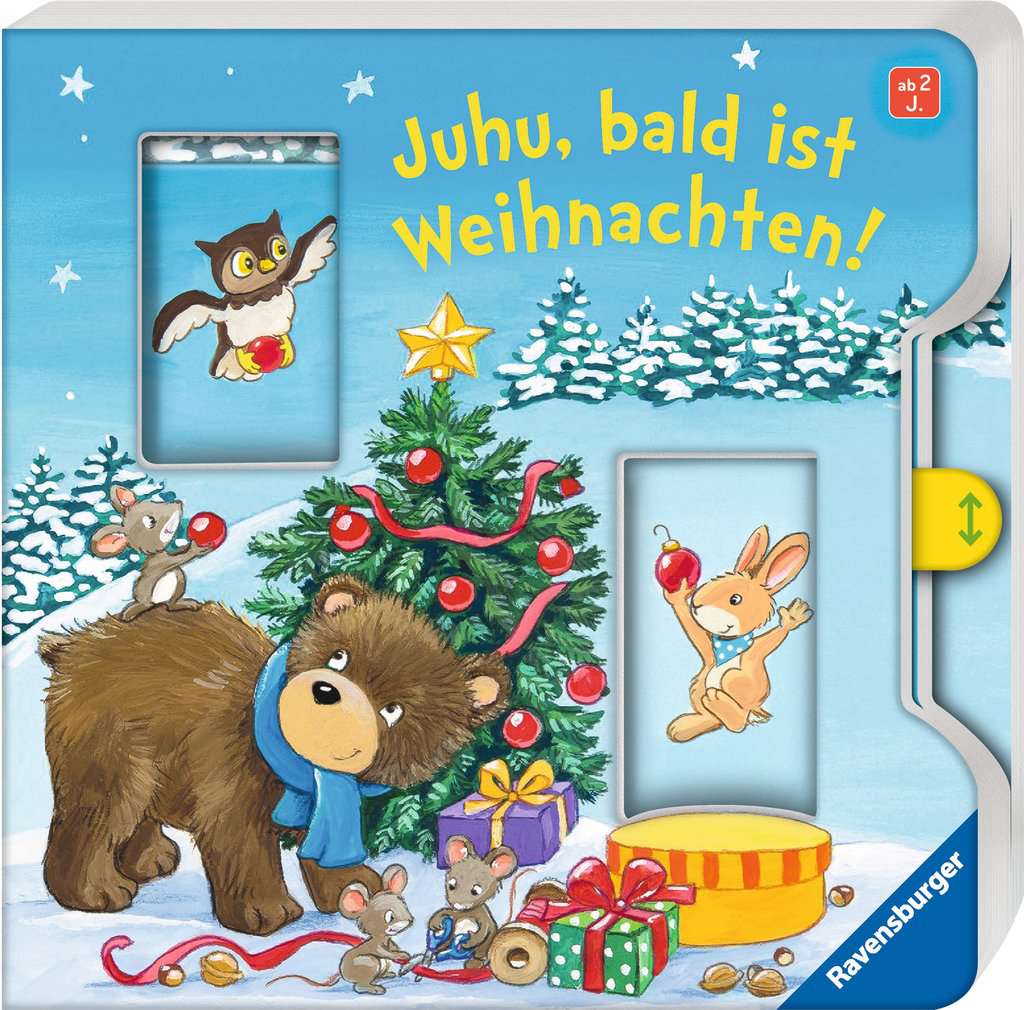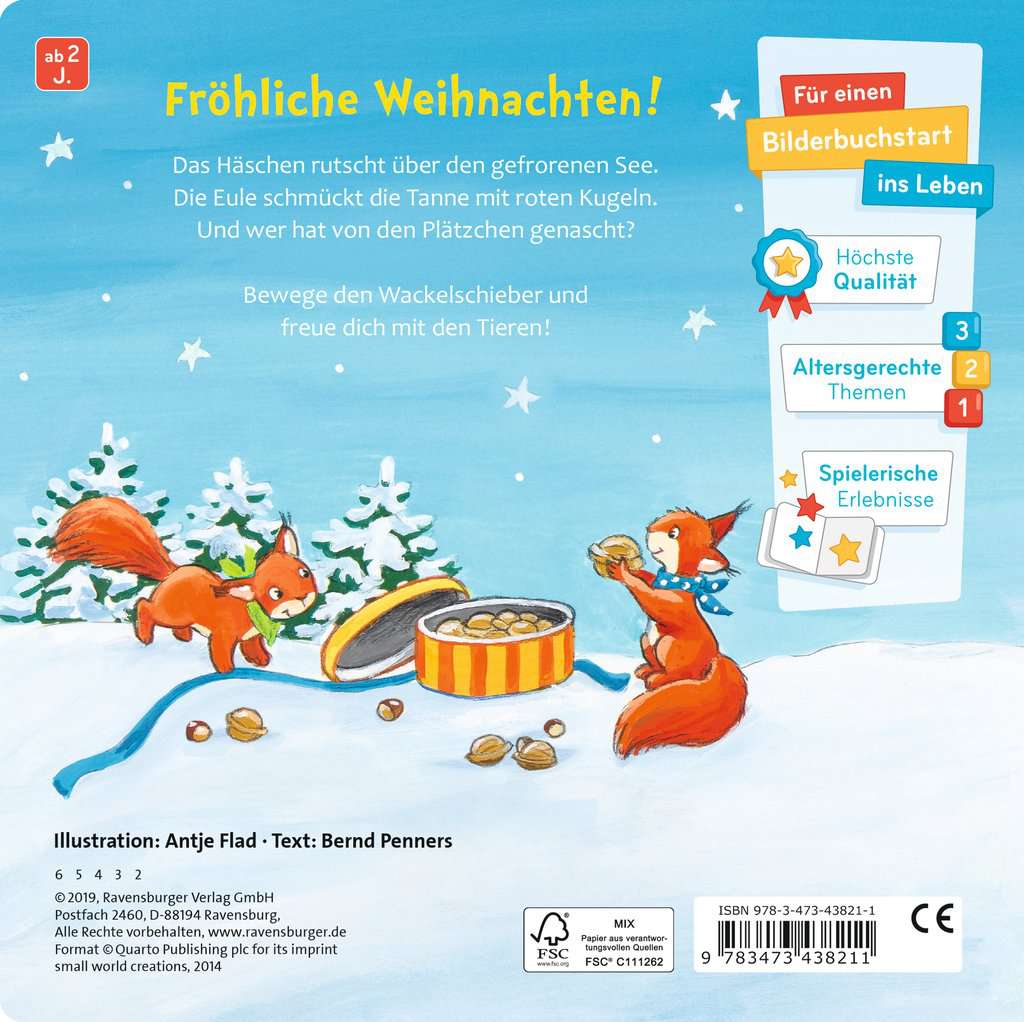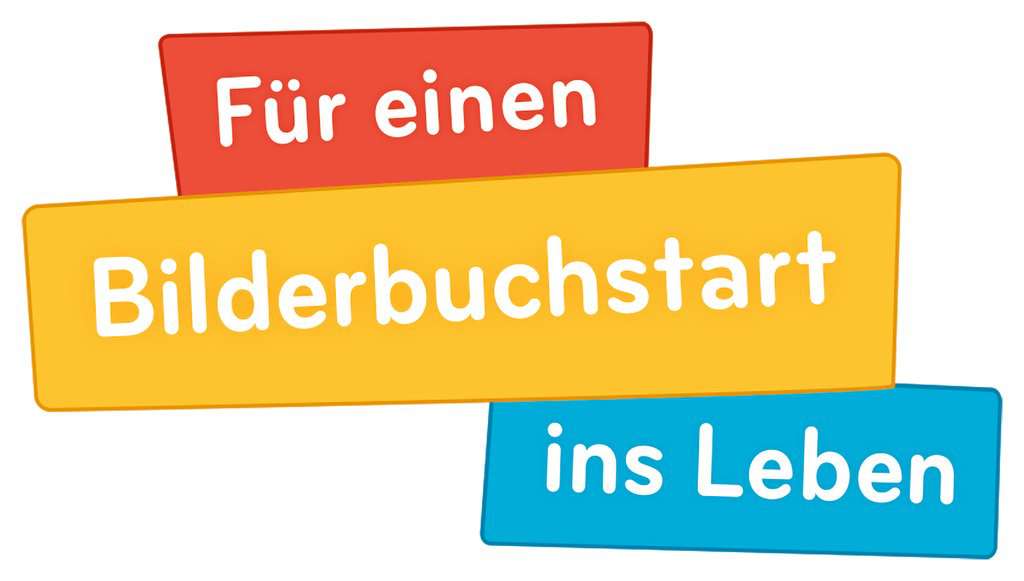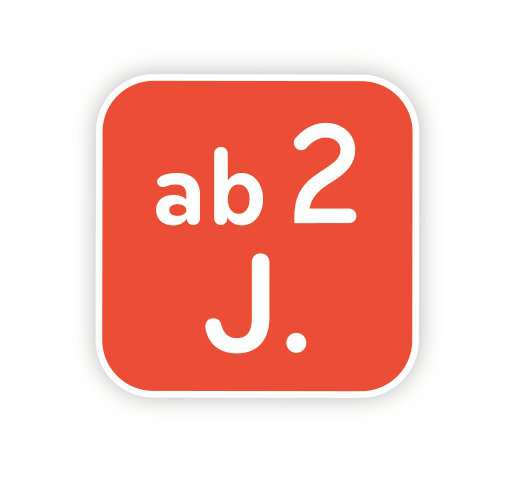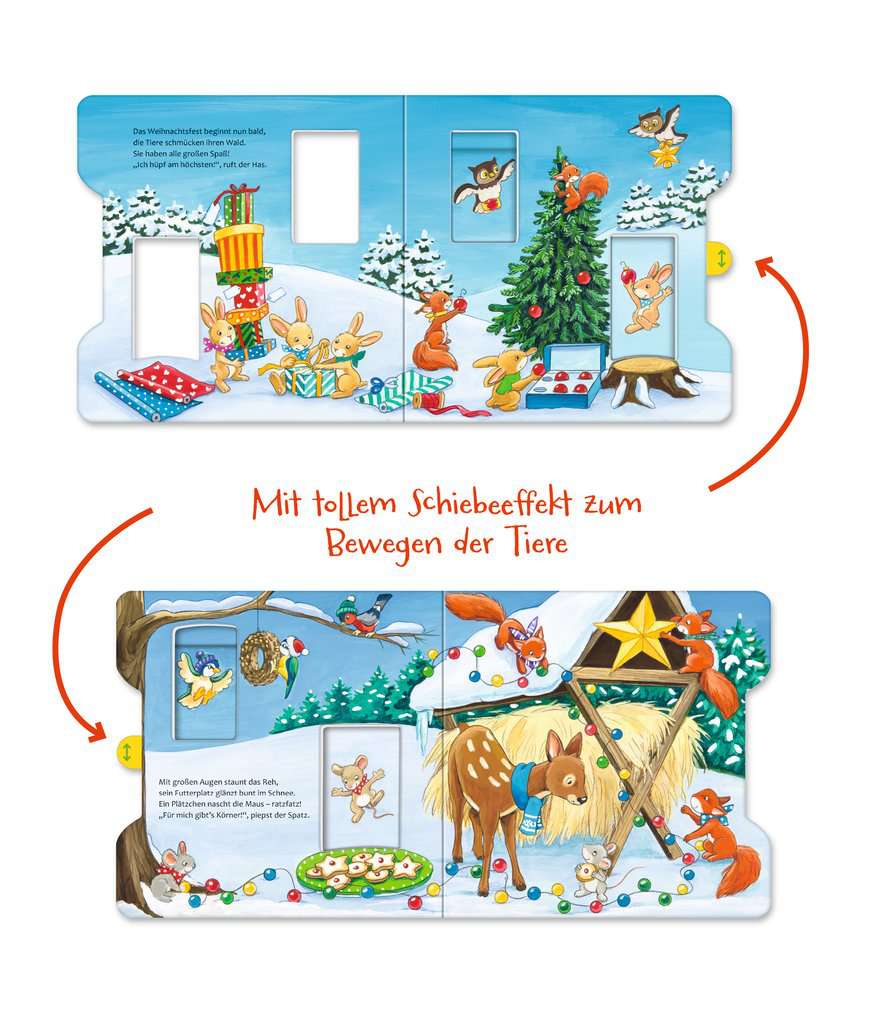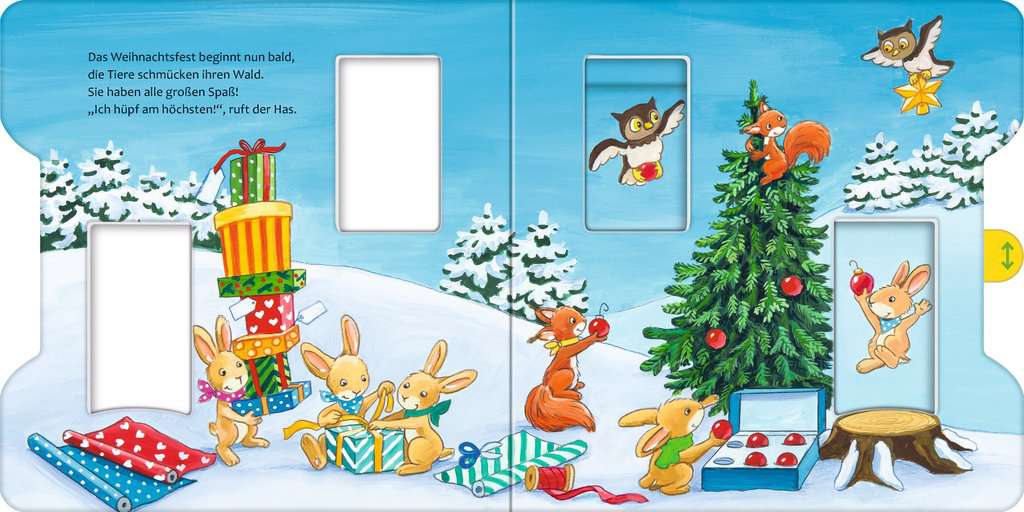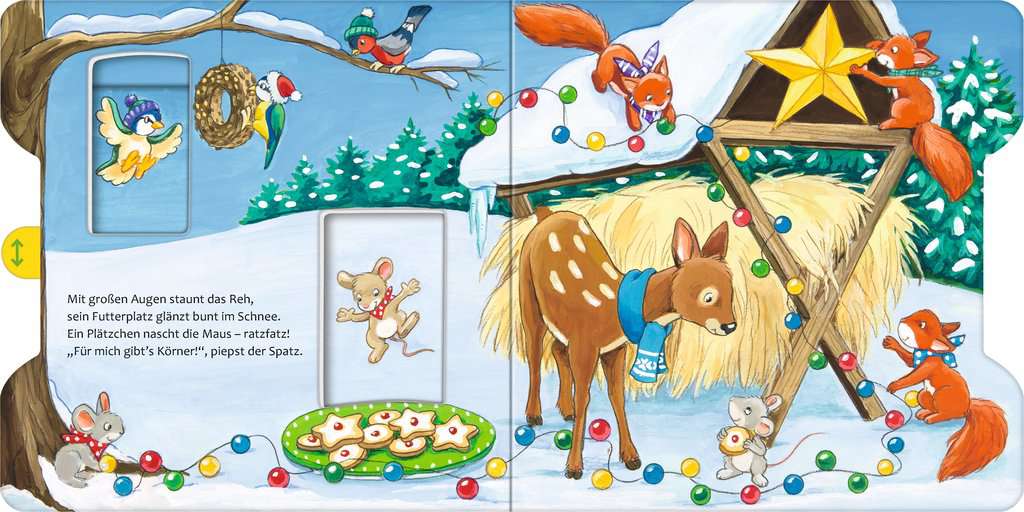 Hooray, Christmas is Coming!
Juhu, bald ist Weihnachten!


Magical sliders make animals come to life

The perfect play book for the Christmas period

12 pp
2 years +
19 x 19 cm
EUR 10.99
June 2019
Board Book
978-3-473-43821-1
• With sliders.
Content
Christmas is coming. But there is still much to do: Together, the animals in the forest decorate the Christmas tree, wrap gifts and put up colourful fairy lights. However, the badgers still have enough time to play in the snow, the little mice happily slide down a slope and the bunnies cheerfully glide across the ice in their ice skates.
This book is magical: Even small children's hands can easily move the sliders on the edges of the pages, making two animals in each image come to life. They scurry back and forth or hop up and down.
The Author
Bernd Penners, born in 1958, is an elementary school teacher and is still engaged in this career with great enthusiasm. With his books he would like to make children smile and show that it's a good idea to not always take things super seriously.
The Illustrator
Antje Flad was born in 1966 in Merseburg, Germany, and studied toy design at the University for Art and Design in Halle. In 1995 she took additional courses at an art school in Berlin focusing on illustration. The illustrator, who currently lives in Berlin, works with various publishers.