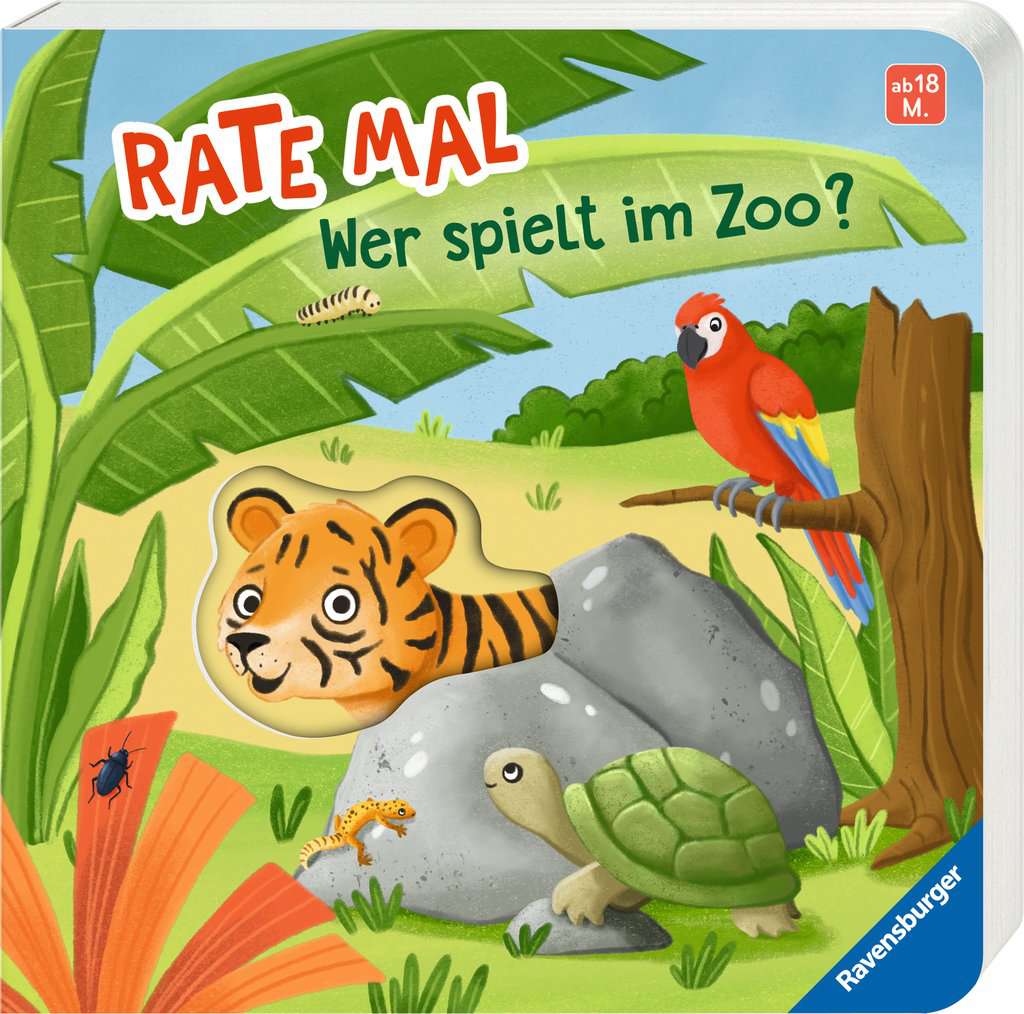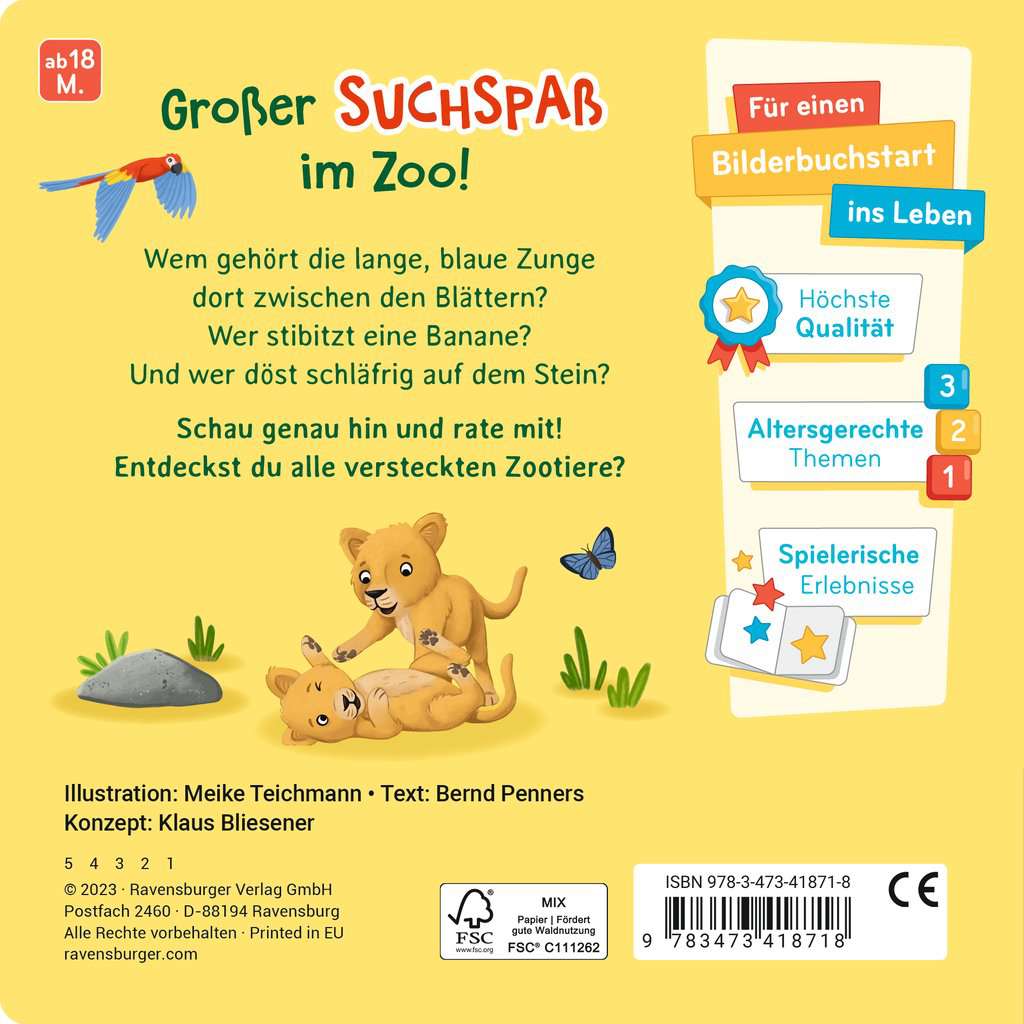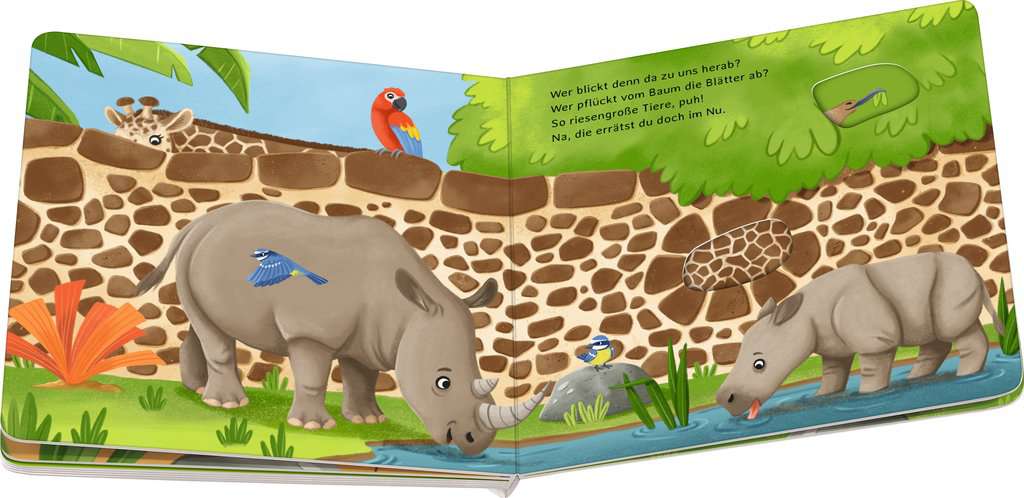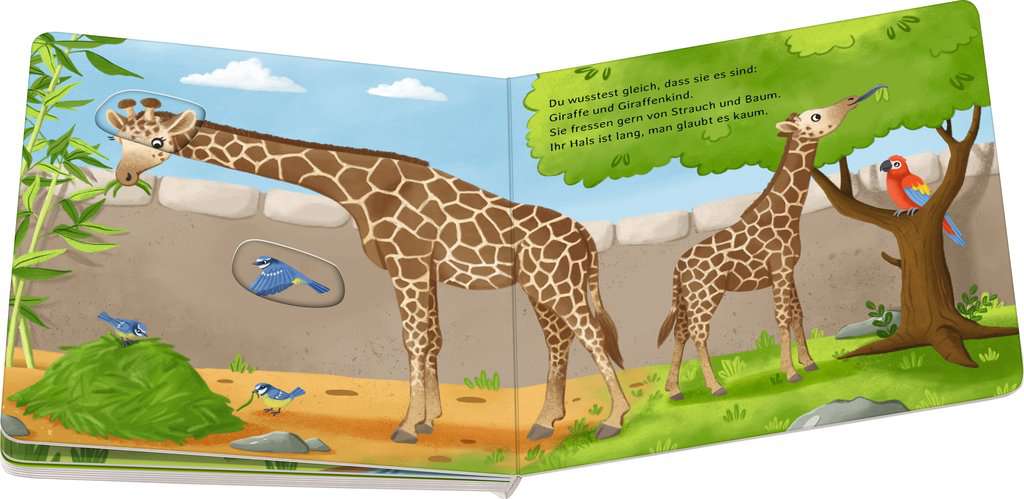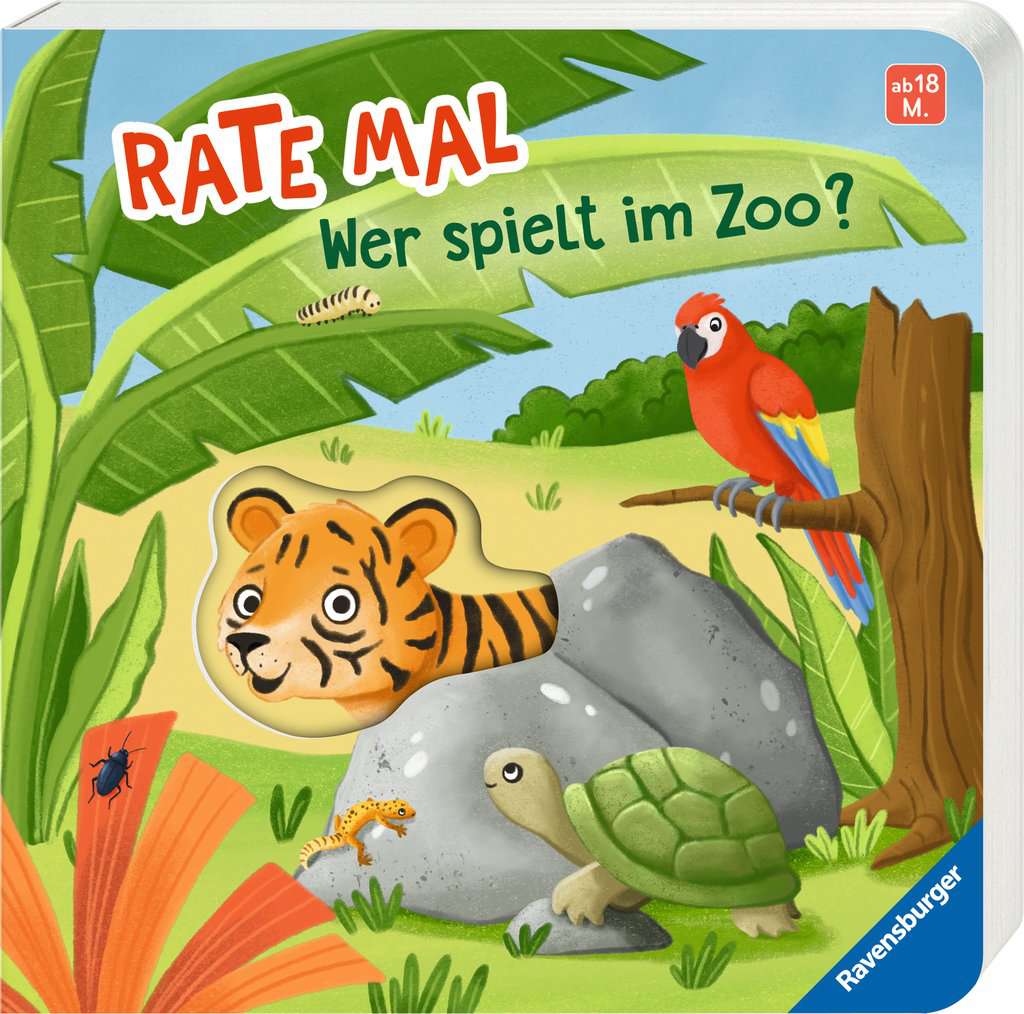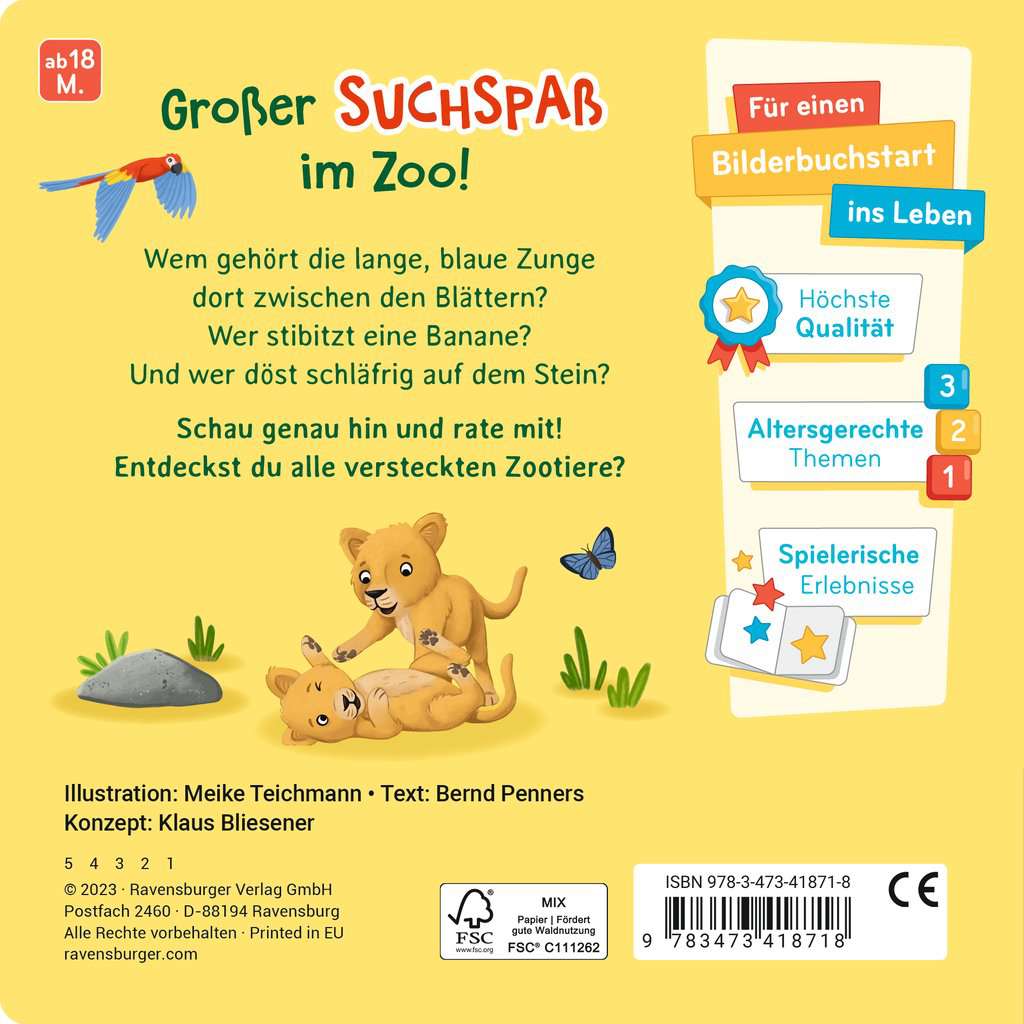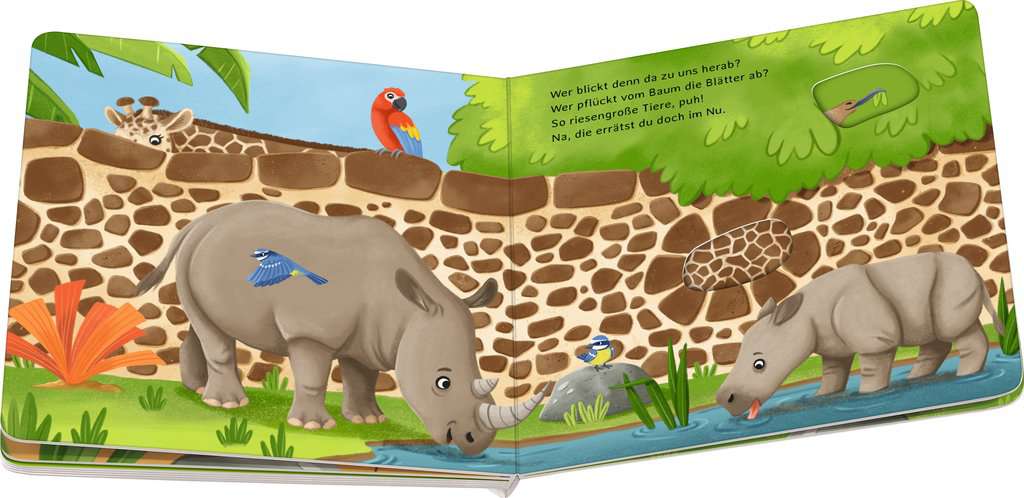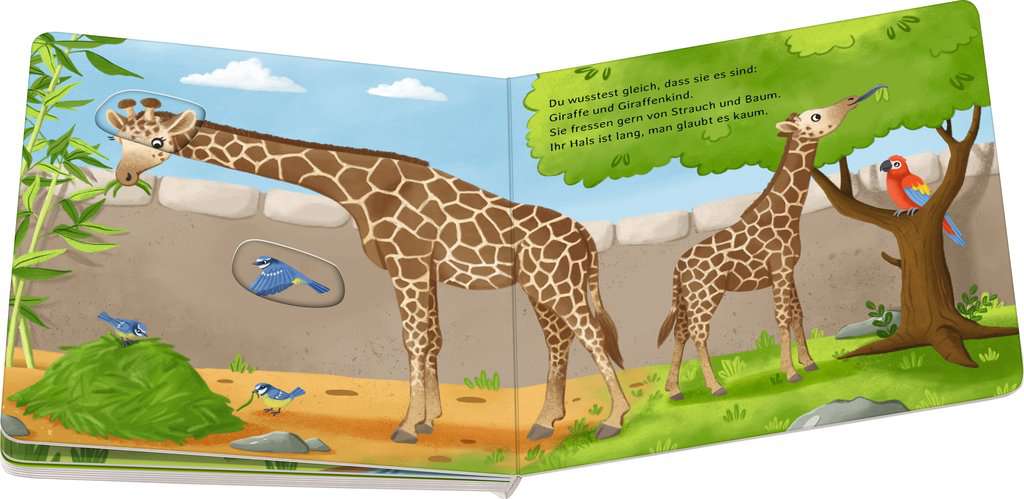 Have a Guess: Who's Playing at the Zoo?
Rate mal: Wer spielt im Zoo?
View all books in the series
Great search fun at the zoo!


An interactive peephole play book

Playfully conveys first factual knowledge

Supports cognitive abilities and focus

24 pp
18 months +
16 x 16 cm
EUR 8.99
May 2023
978-3-473-41871-8
• With peepholes.
Content
Numerous peepholes on the pages depict specific characteristics of zoo animals. They rouse the little ones' curiosity and inspire them to play, look through and reach in. The rhymed text helps guess the hidden animals. After turning the page, the animal steps out of its hiding place, confirming whether the guess was correct.
The Author
Bernd Penners, born in 1958, is an elementary school teacher and is still engaged in this career with great enthusiasm. With his books he would like to make children smile and show that it's a good idea to not always take things super seriously.
The Illustrator
Klaus Bliesener was born in 1951 in Salzgitter. After leaving school he first trained as window dresser. Later he extended his training by studying at the Art school in Braunschweig. In 1979 he qualified with a diploma in graphic design. Since 1980 Klaus Bliesener has been working free lance as illustrator. His illustrations appear in various magazines.
Meike Teichmann is fervently devoted to glitter and her debut with Ravensburger Publishing in spring 2019 has been in the planning for a long time. Just a short time ago, the young illustrator couldn't have dreamed that a unicorn would gallop through these plans… Meike Teichmann was born in Hamburg in 1980 and has two degrees in Illustration.