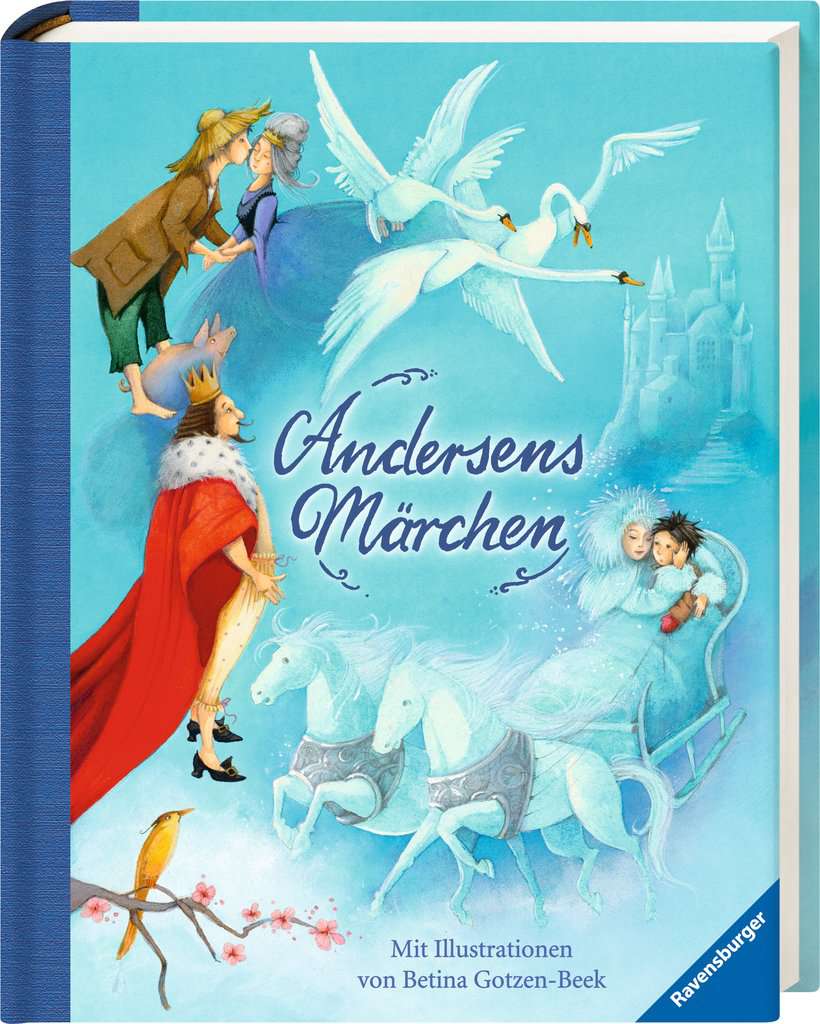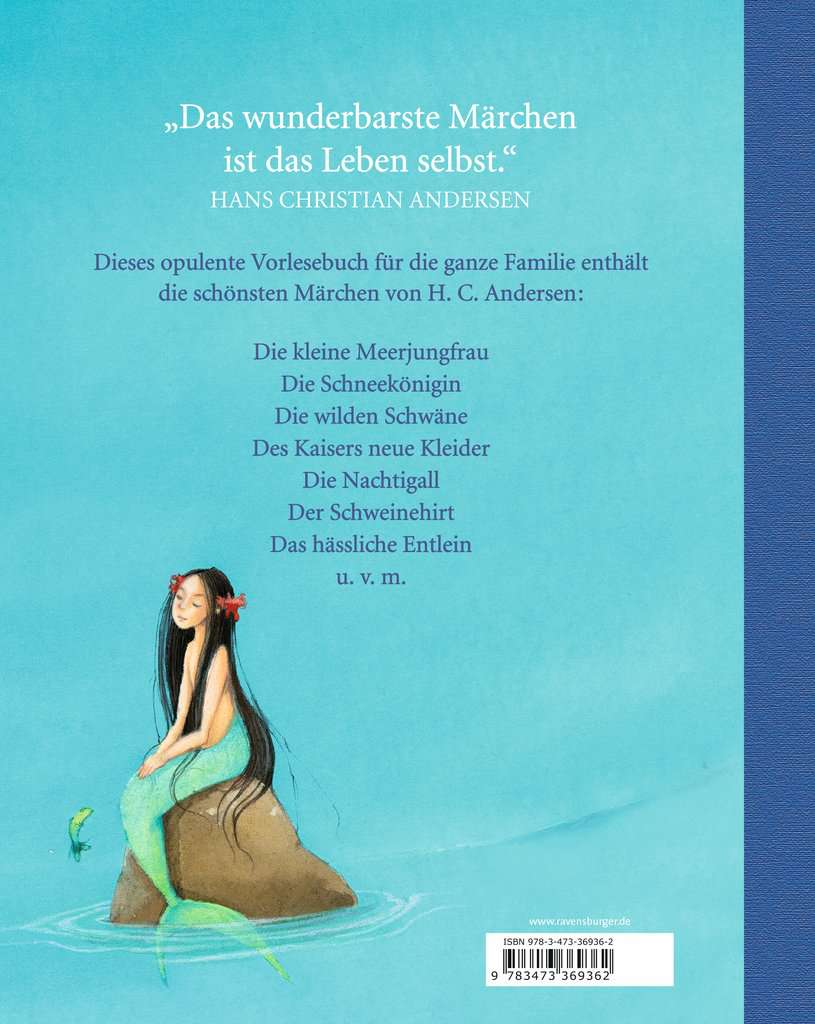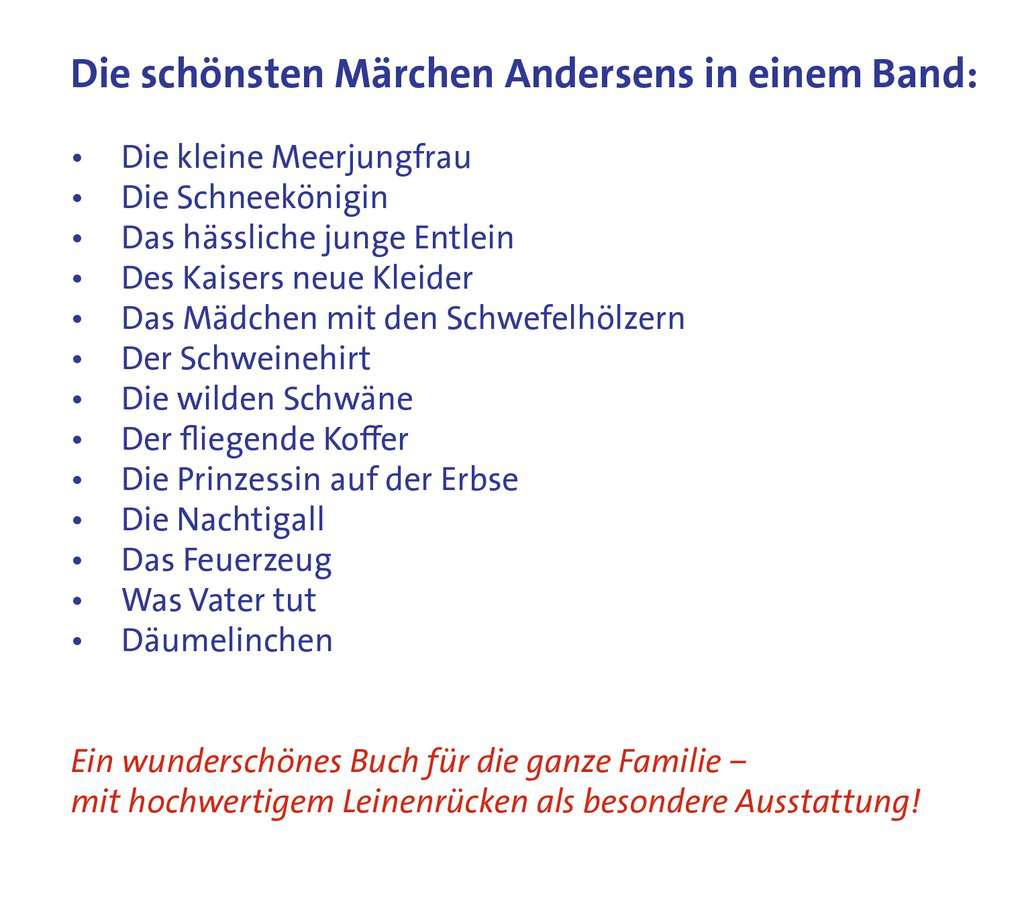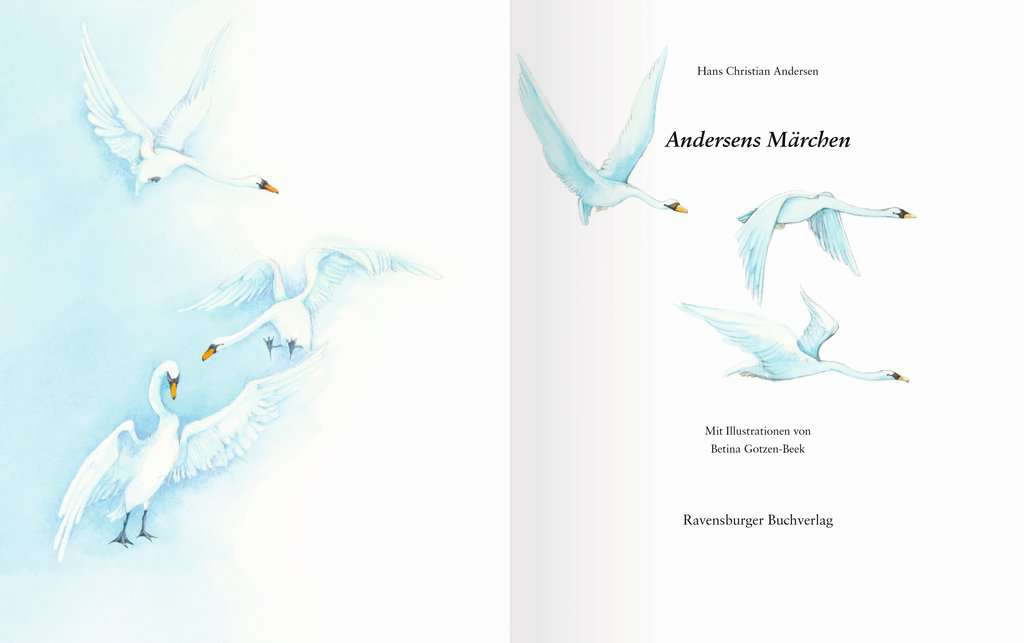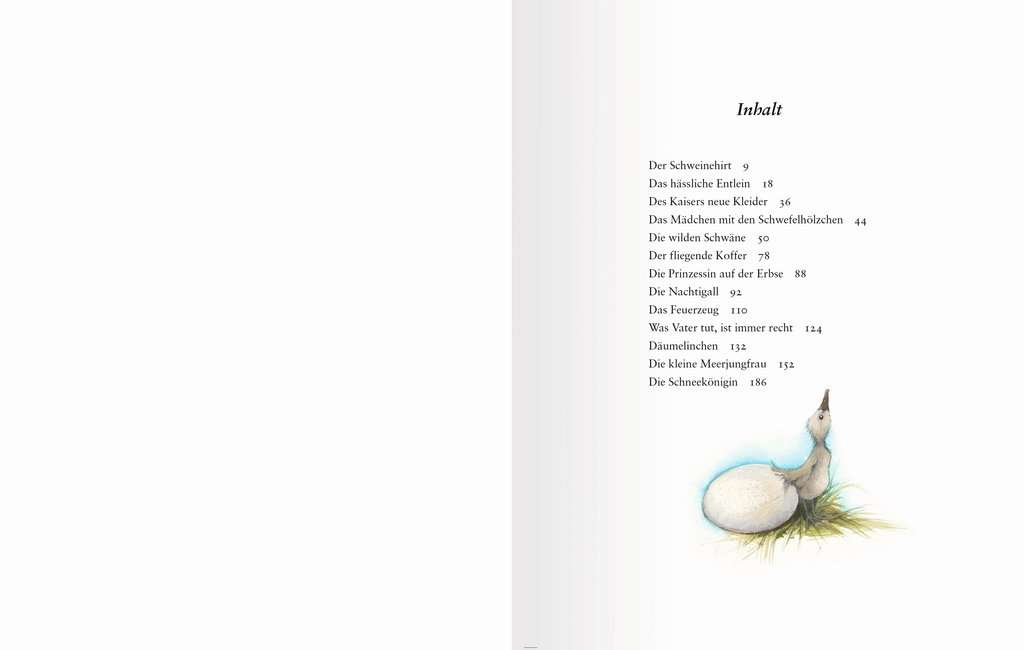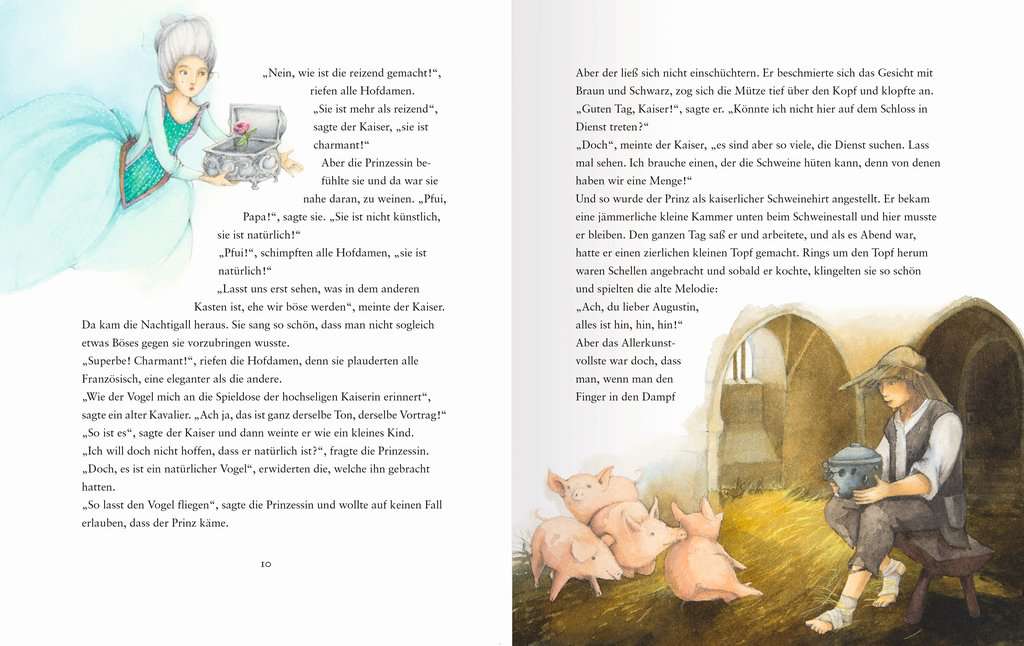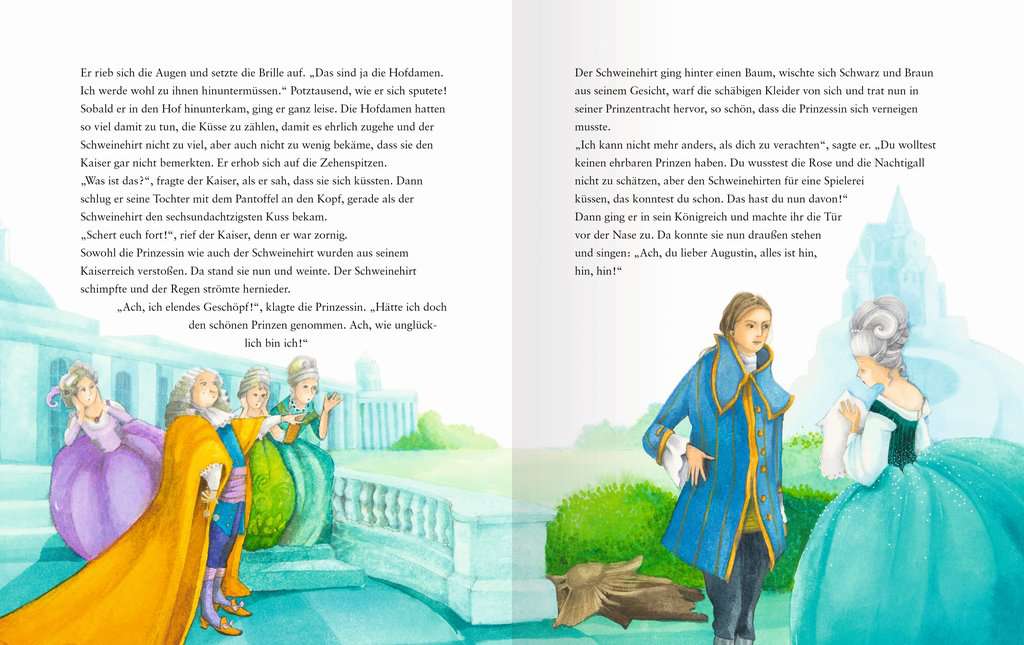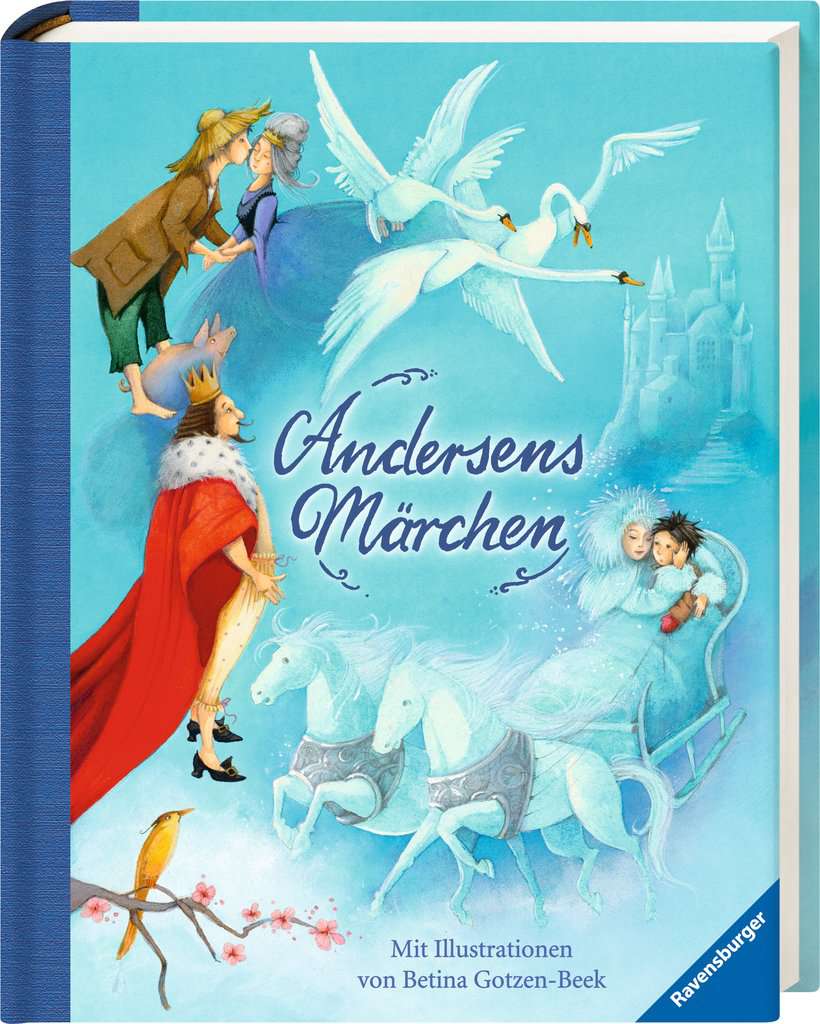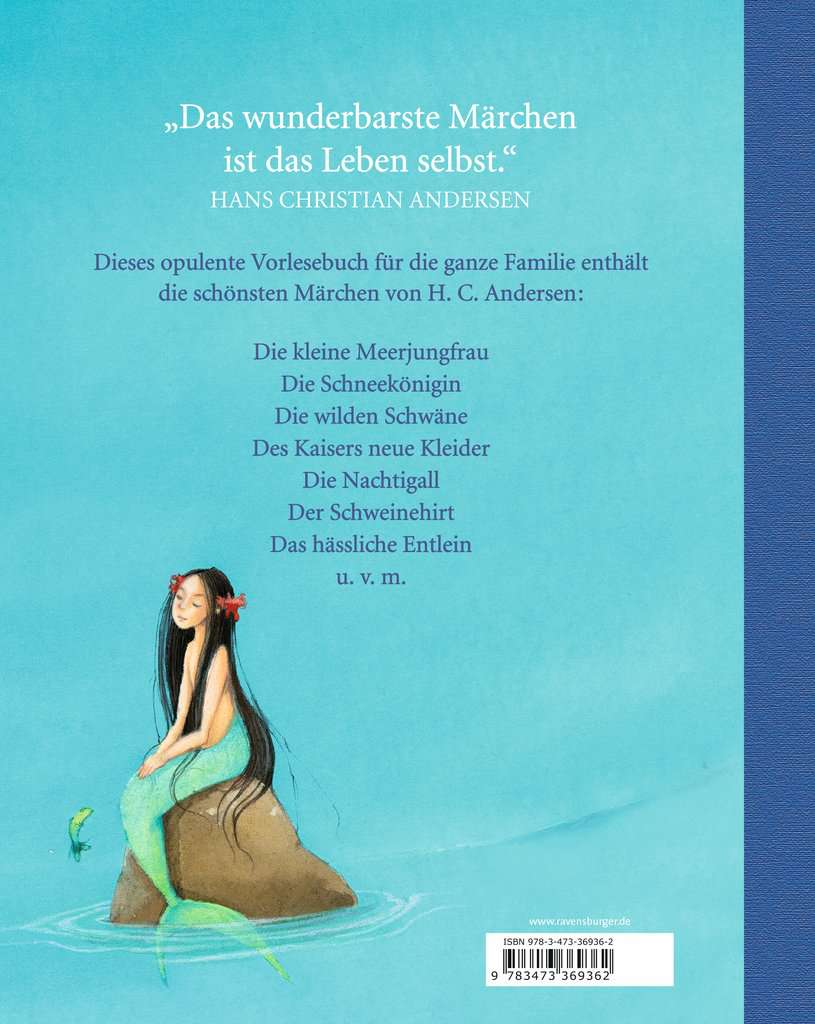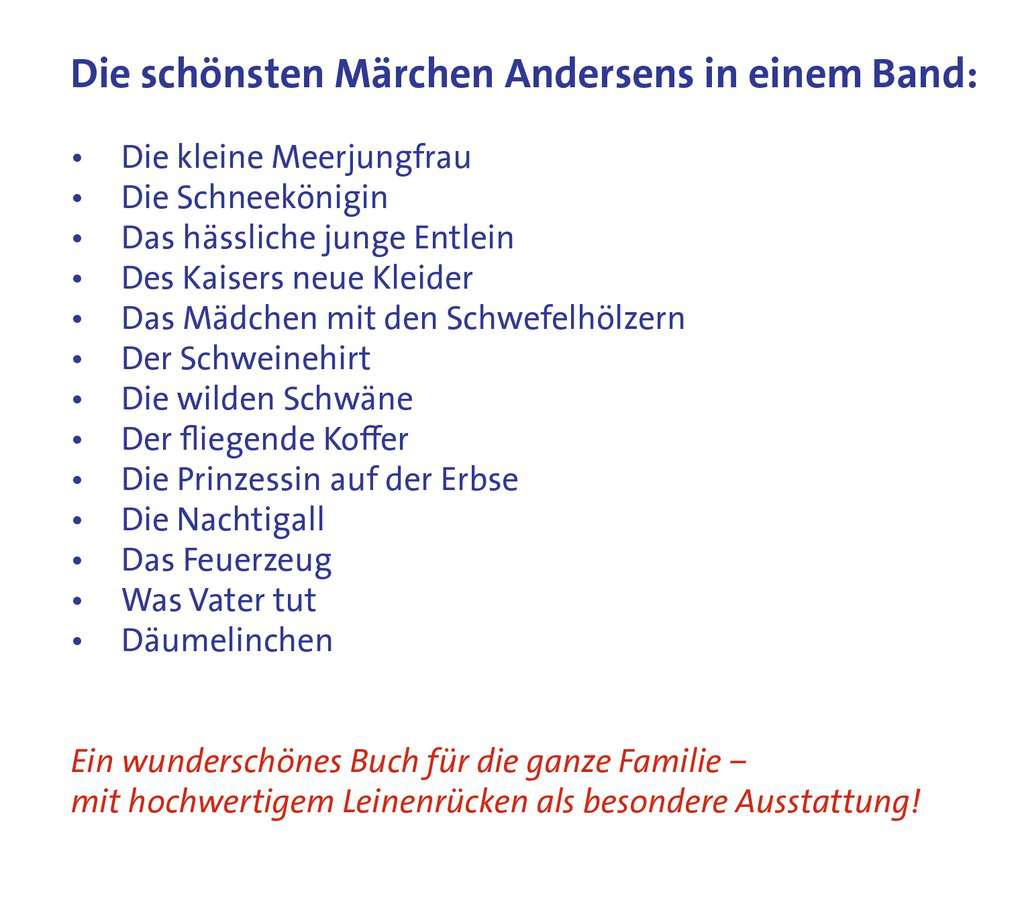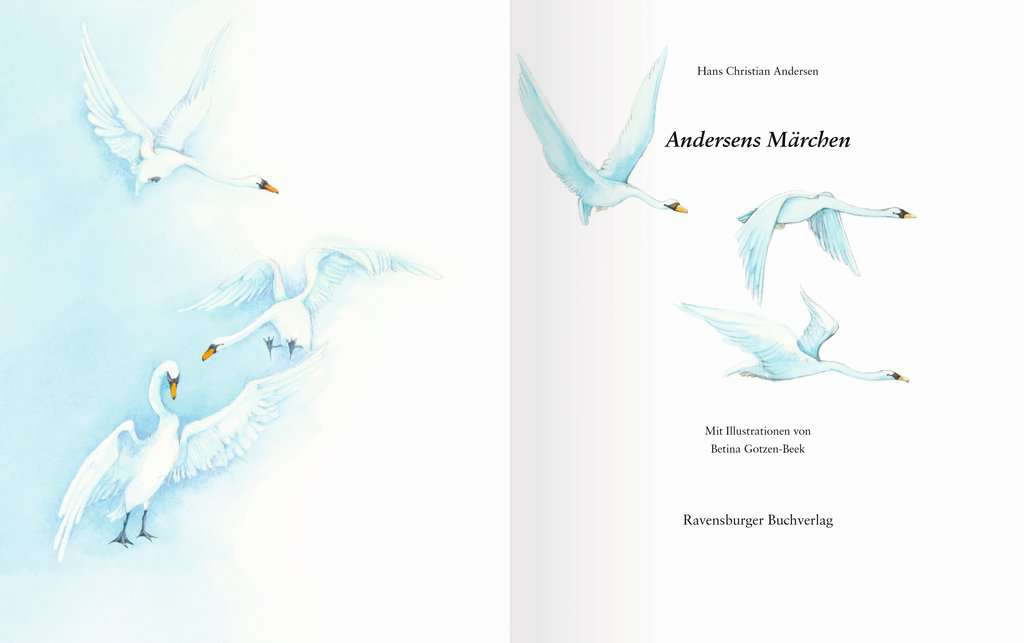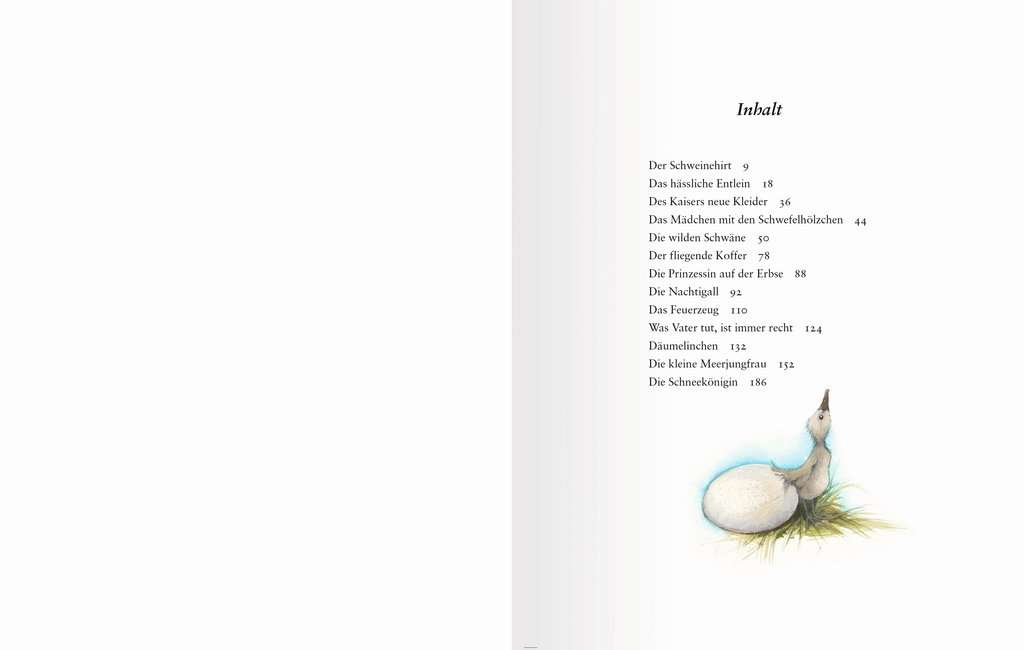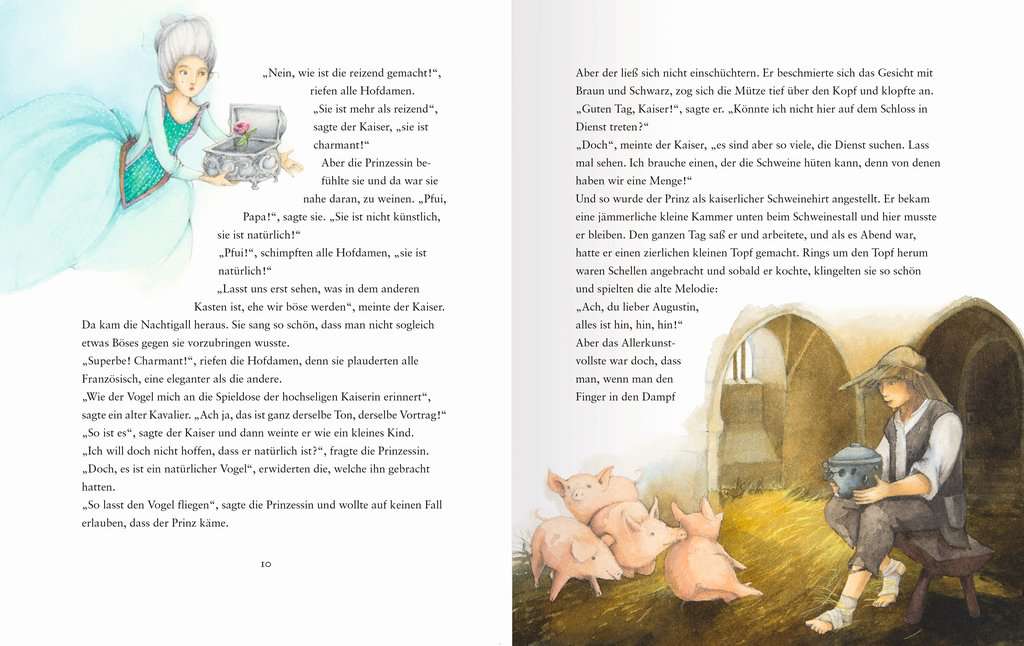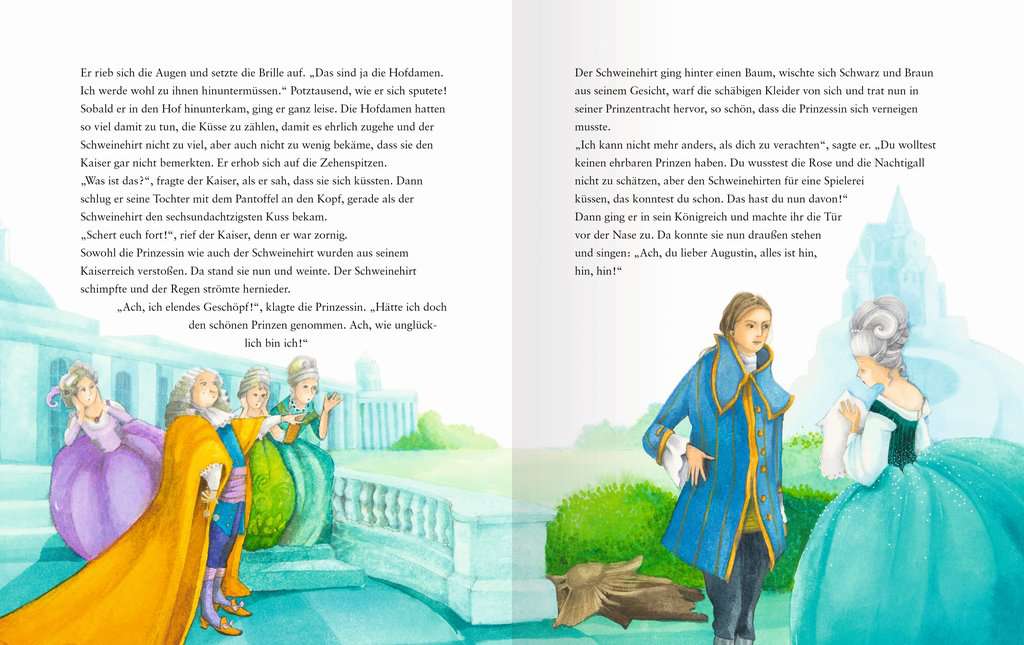 Hans Christian Andersen's Fairy Tales
Andersens Märchen
An elegant, newly illustrated edition of thirteen of the loveliest fairy tales by Hans Christian Edition will be a favorite of the entire family.
240 pp
5 years +
21,5 x 27 cm
EUR 19.99
August 2017
Hardcover
978-3-473-36936-2
Content
Hans Christian Andersen's magical, multifaceted fairy tales have been beloved for generations. This new, high quality edition is illustrated by the artist Betina Gotzen-Beek and brings to life thirteen of Andersen's best-known stories, including The Little Mermaid, The Emperor's New Clothes, The Princess and the Pea, Thumbelina, The Ugly Little Duckling, and more.
The Illustrator
Betina Gotzen-Beek was born in Mönchengladbach in 1965. After she completed school, she traveled throughout all of Europe prior to beginning her studies in painting and graphic design at Freiburg University. She has worked as a freelance children's book illustrator since 1996. Betina Gotzen-Beek lives with her family in Freiburg.
Rights Sold
Russian