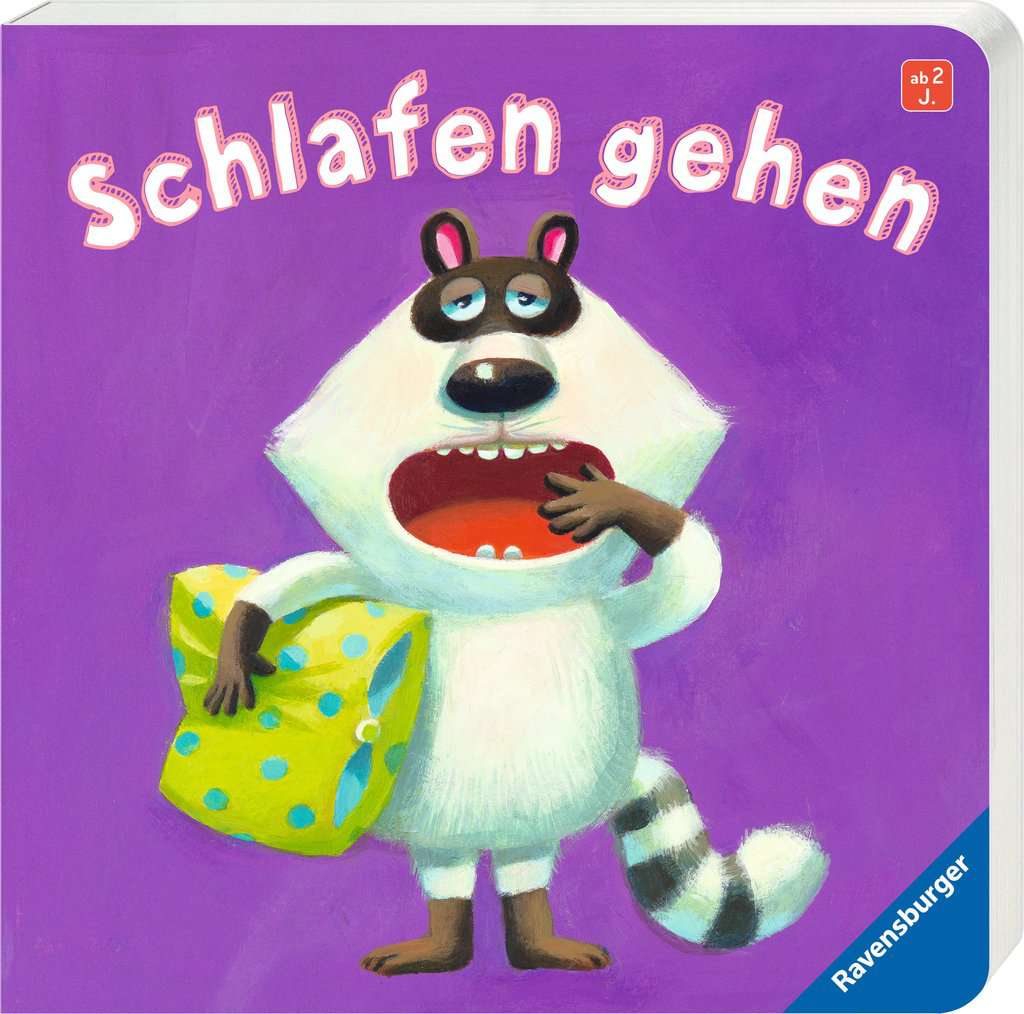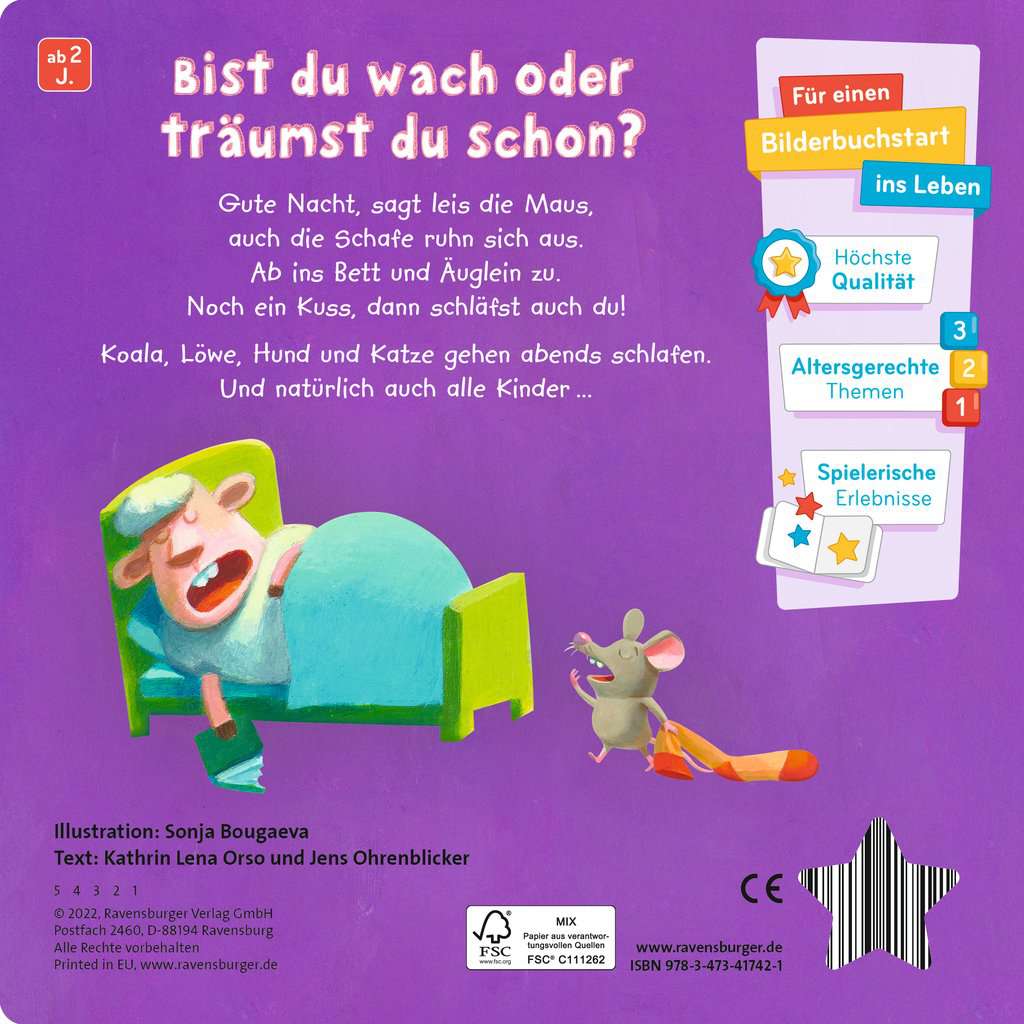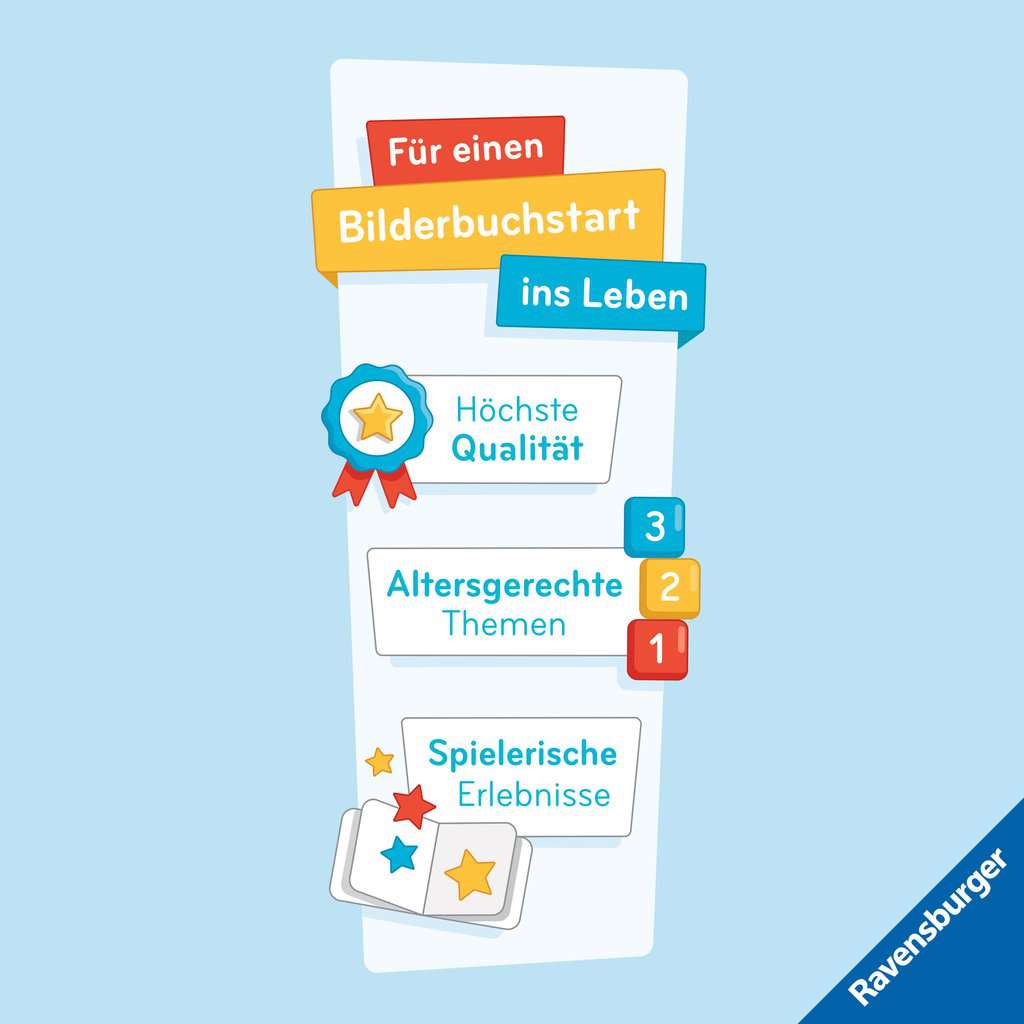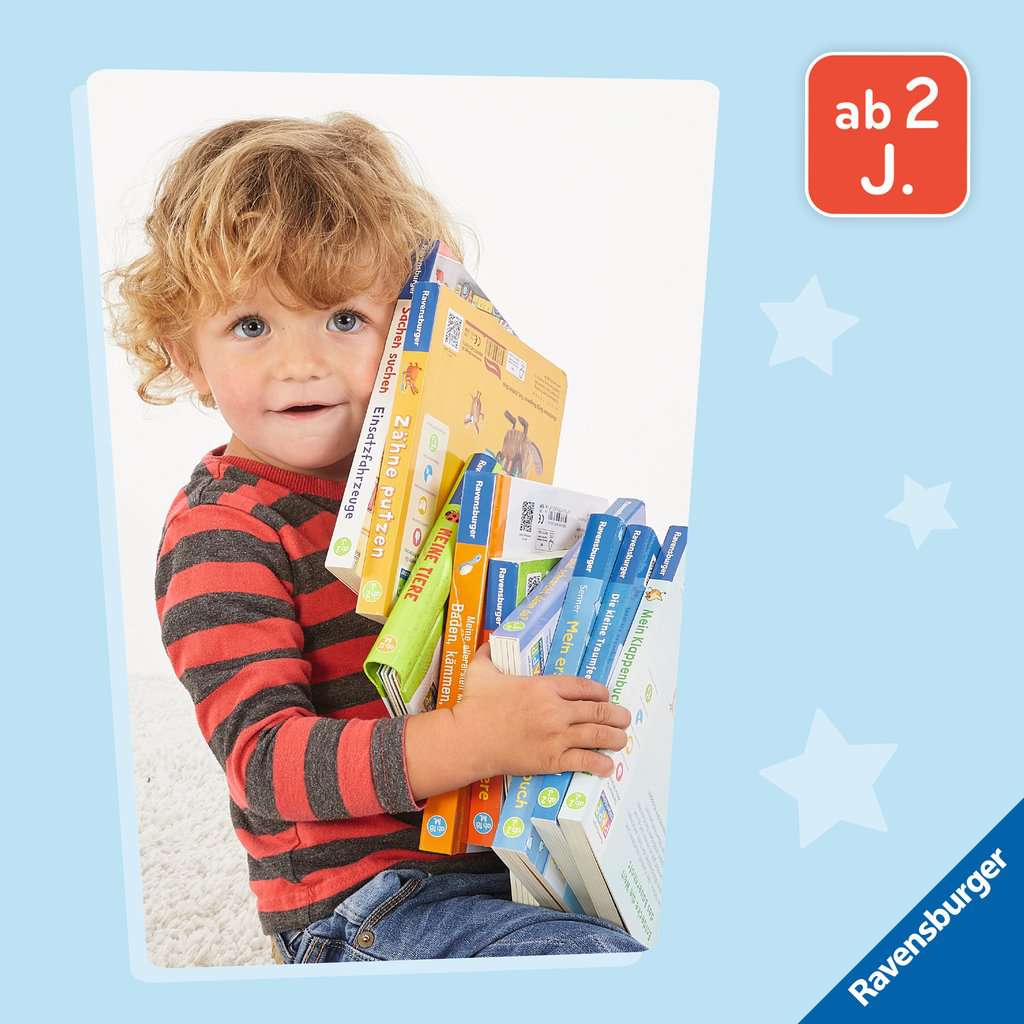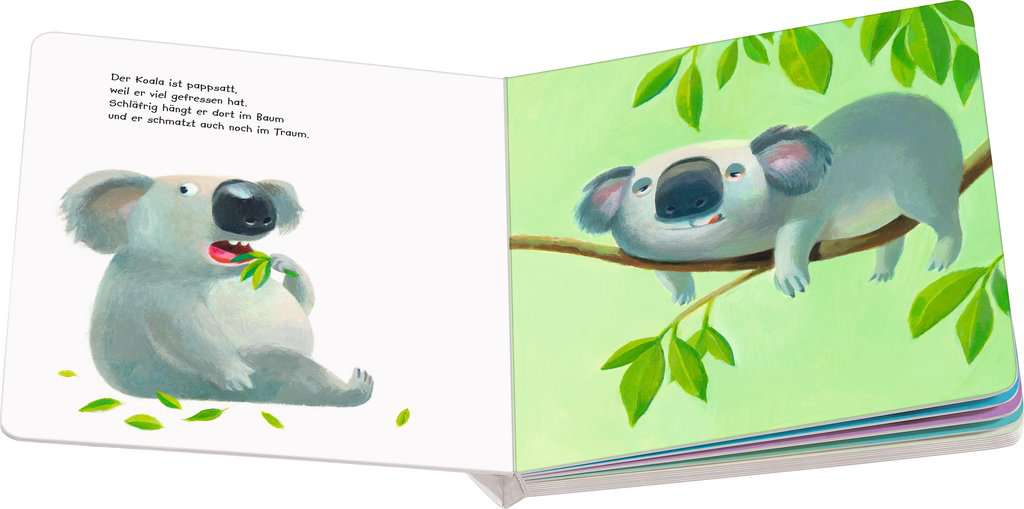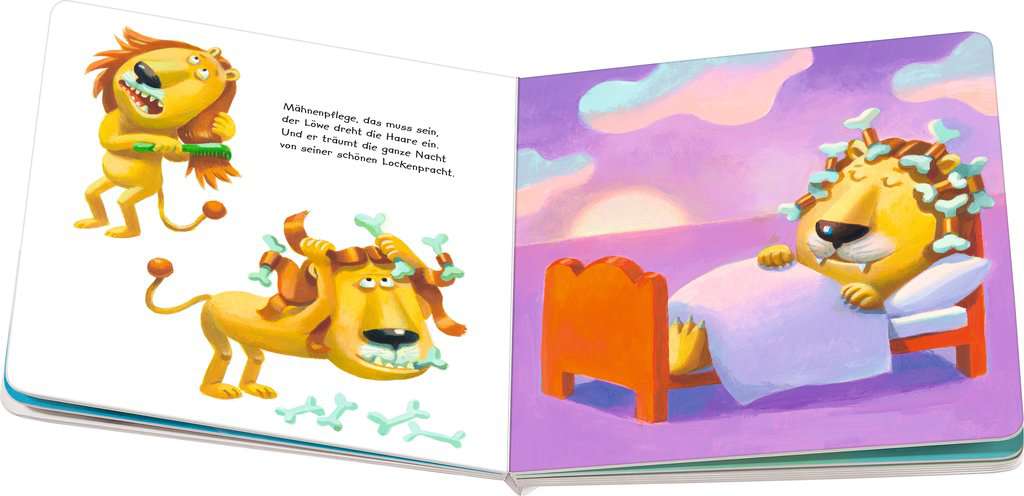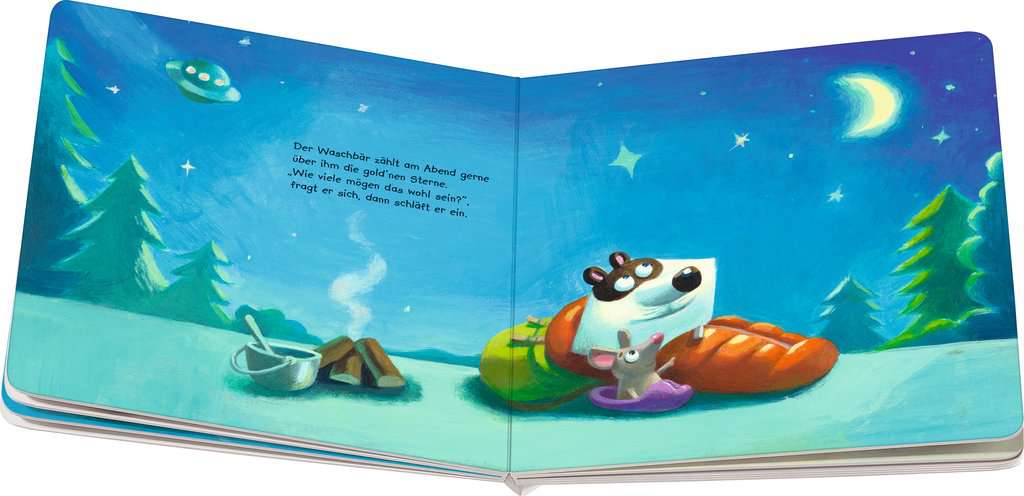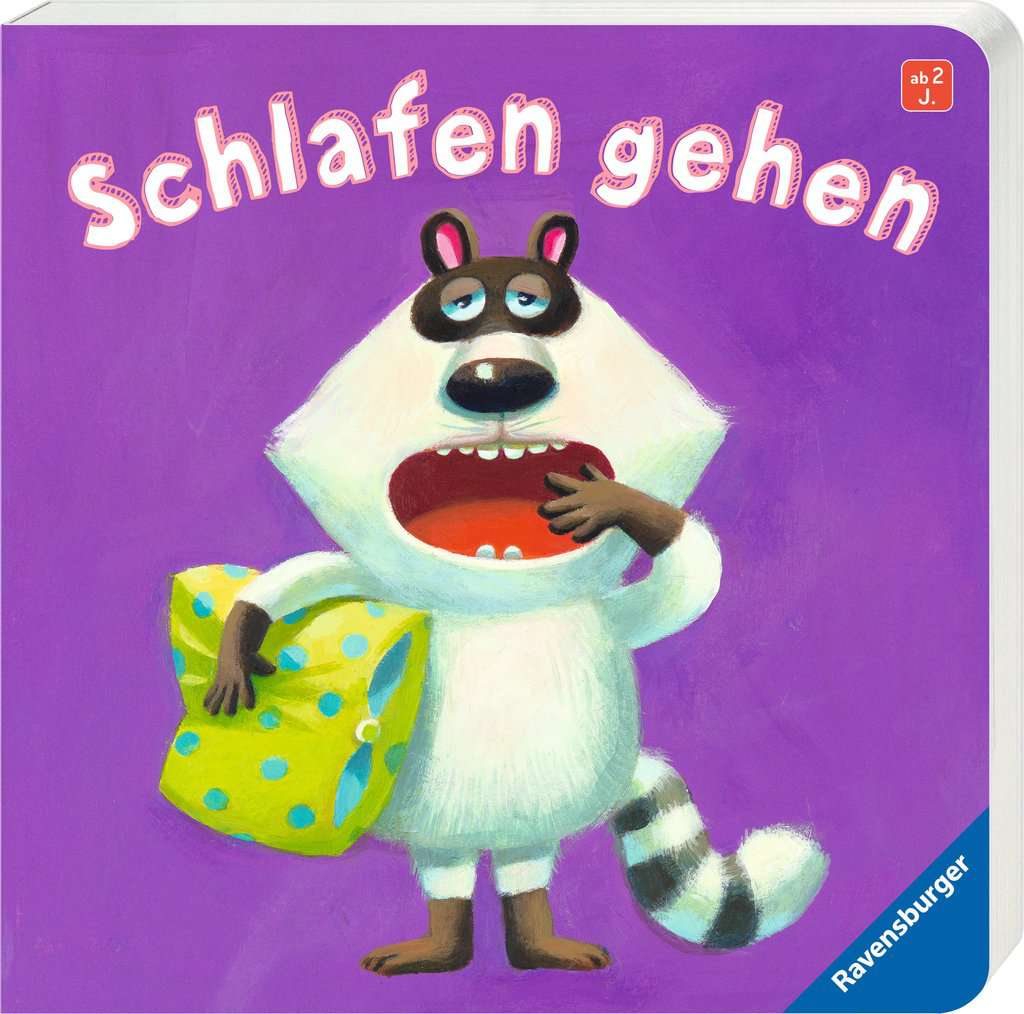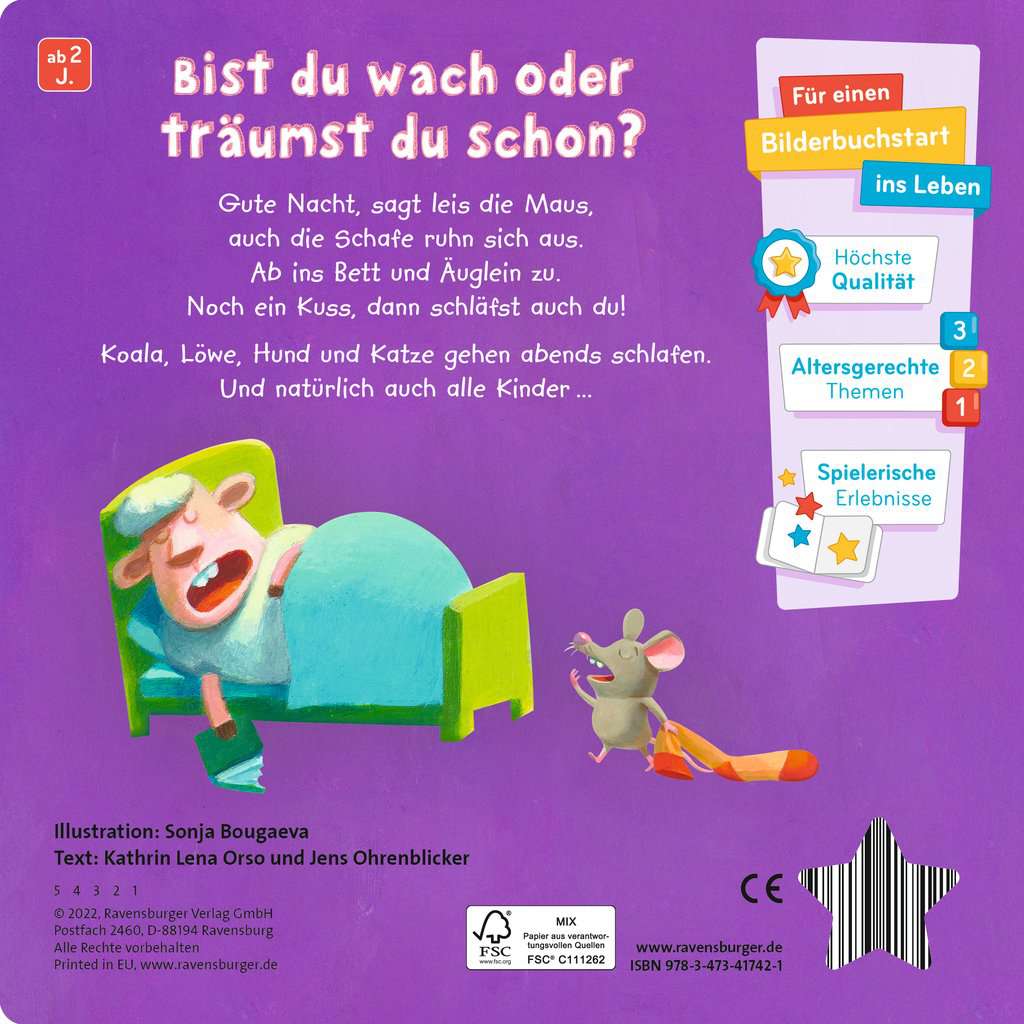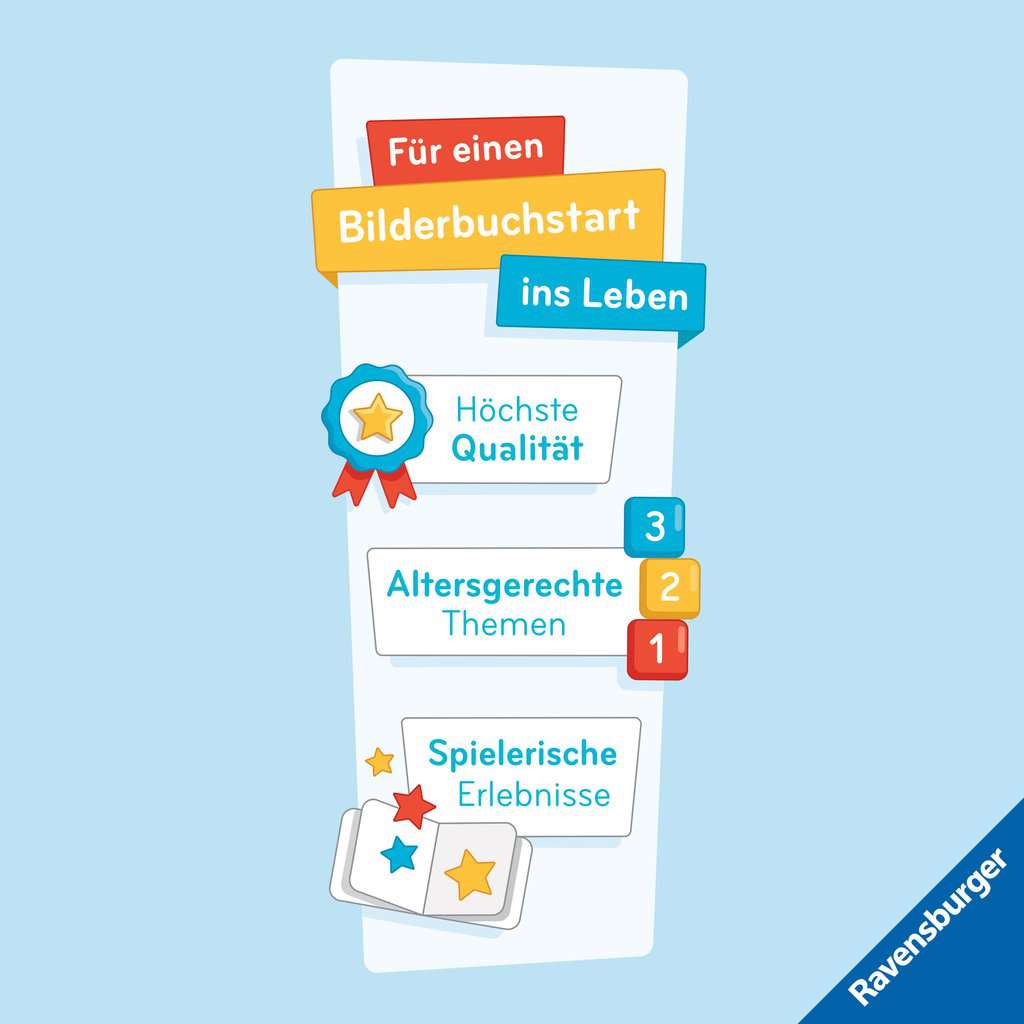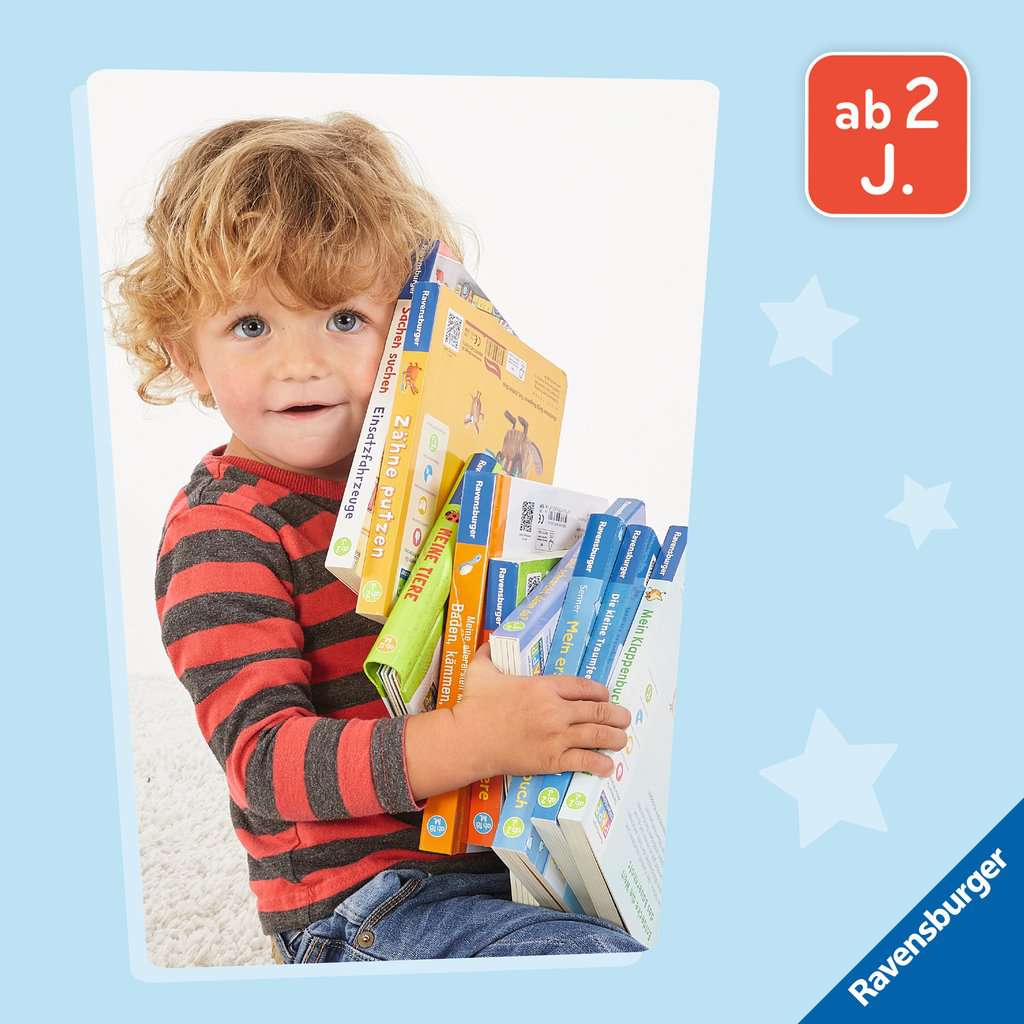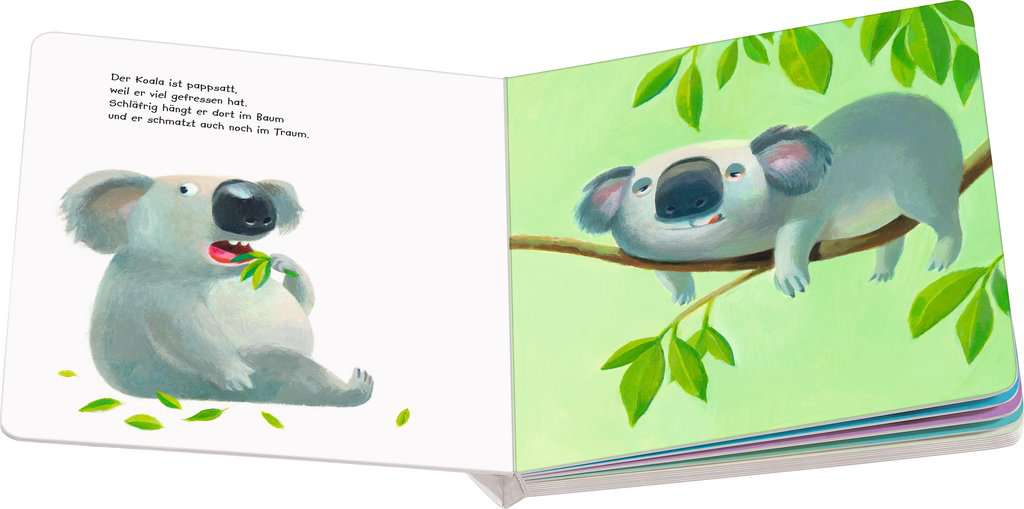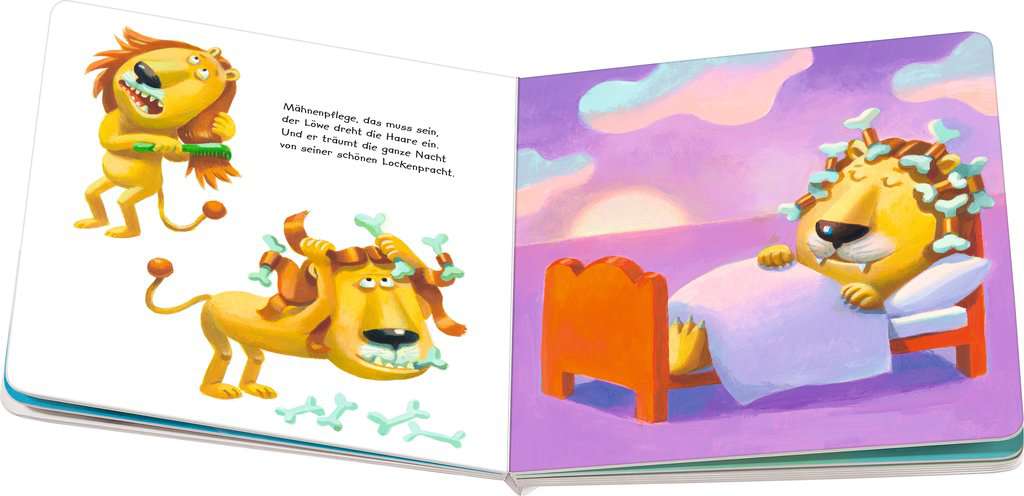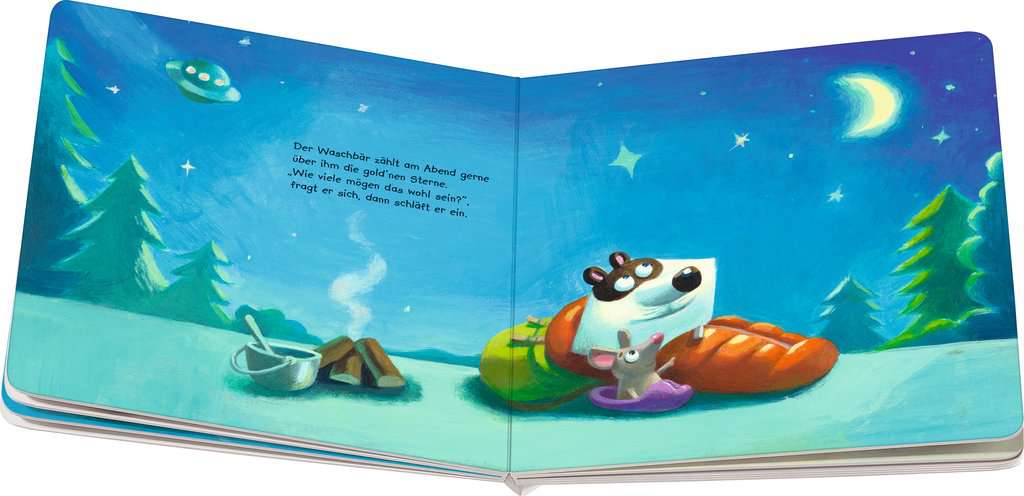 Going to Sleep
Schlafen gehen


Cheerful good-night book

Humorous images and funny rhymes

For all fans of " Brushing Your Teeth"

24 pp
2 years +
19 x 19 cm
EUR 9.99
April 2022
Board Book
978-3-473-41742-1
Content
Everyone goes to sleep at night, even the animals: the raccoon is counting stars, the lion is sleeping with curlers in his mane and the koala smacks his lips while he's dreaming. A very special good-night book with funny rhymes for sweet dreams!
The Author
Kathrin Orso spent her childhood in Landshut, Bavaria. Inspired by the books by Enid Blyton her big dream was to found a detective gang. Since this dream didn't come true, she started writing down her own adventure stories. In 2018 she became a freelance writer. In addition to youth novels and reading stories she writes lyrics for children's songs, picture books and comics.
Even as a little boy, Jens "Ear-Seer" Wenzel was excited by everything that makes a sound, hisses und crackles: Mum's kitchen radio, Dad's record player and most of all, his big sister's tape recorder, which he used to record his first stories, audio plays and "radio broadcasts" in his room. After graduating as a sound engineer, he undertook additional training as a voice actor. These days, his voice can be heard in commercials, educational films, audio plays and audio books, among other things. In addition, he is a singer-songwriter, composer and writer and hosts a cabaret show in Berlin.