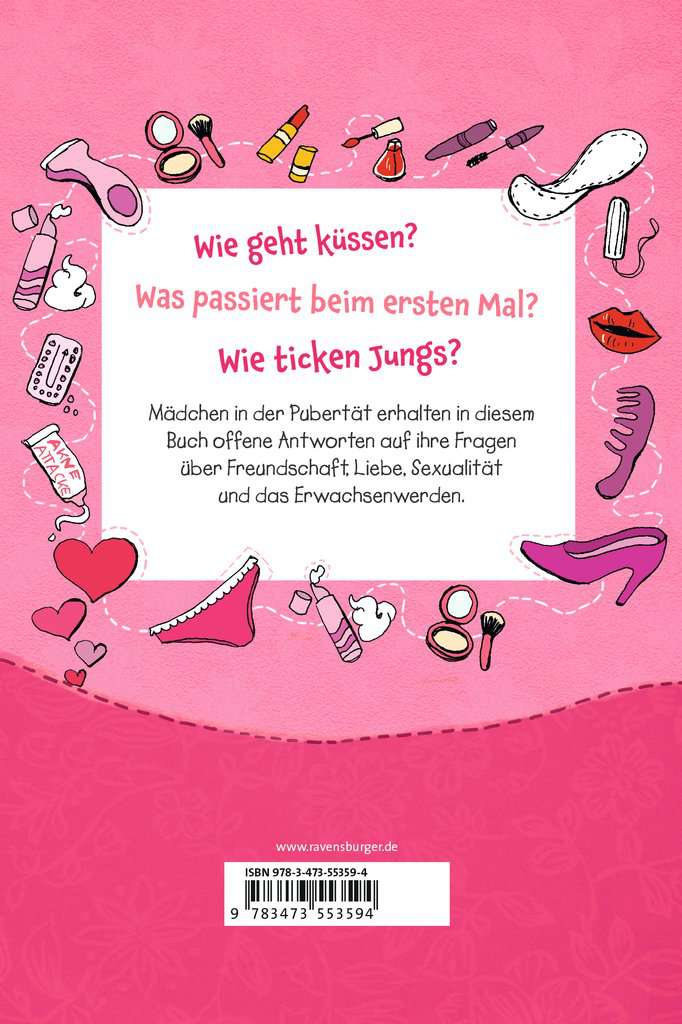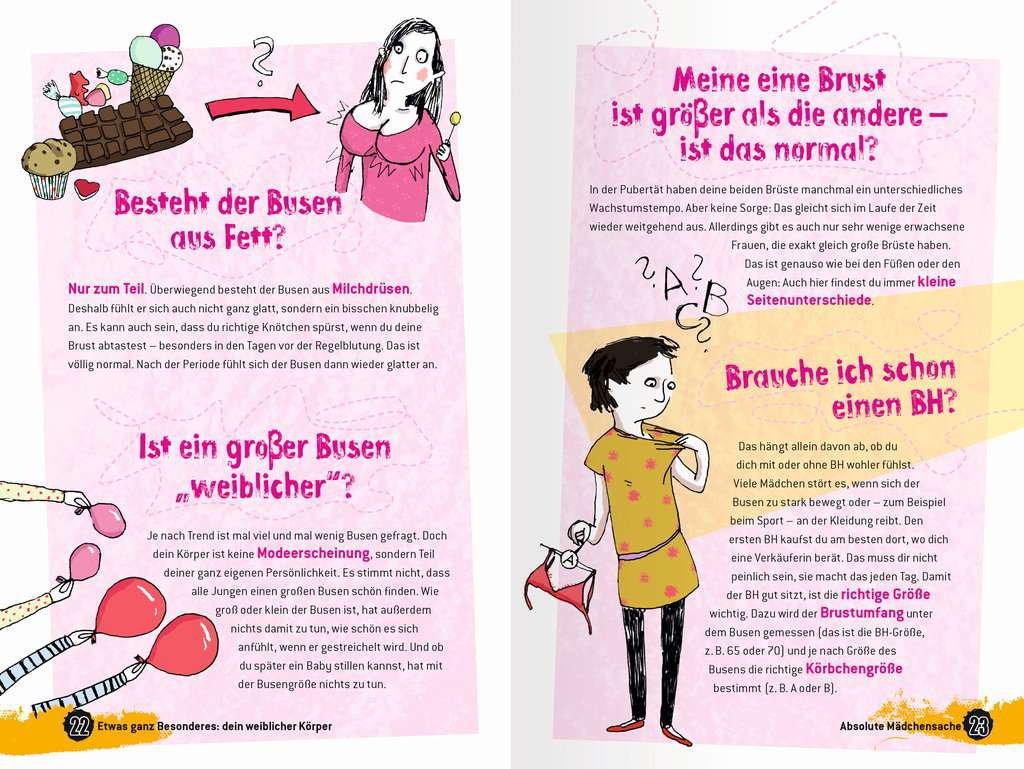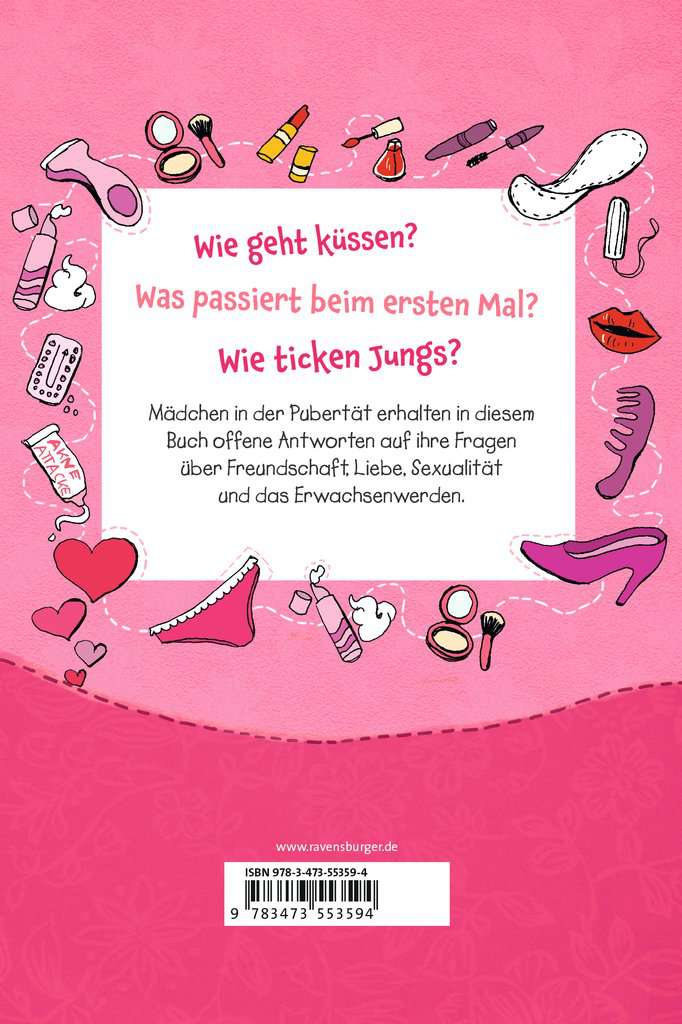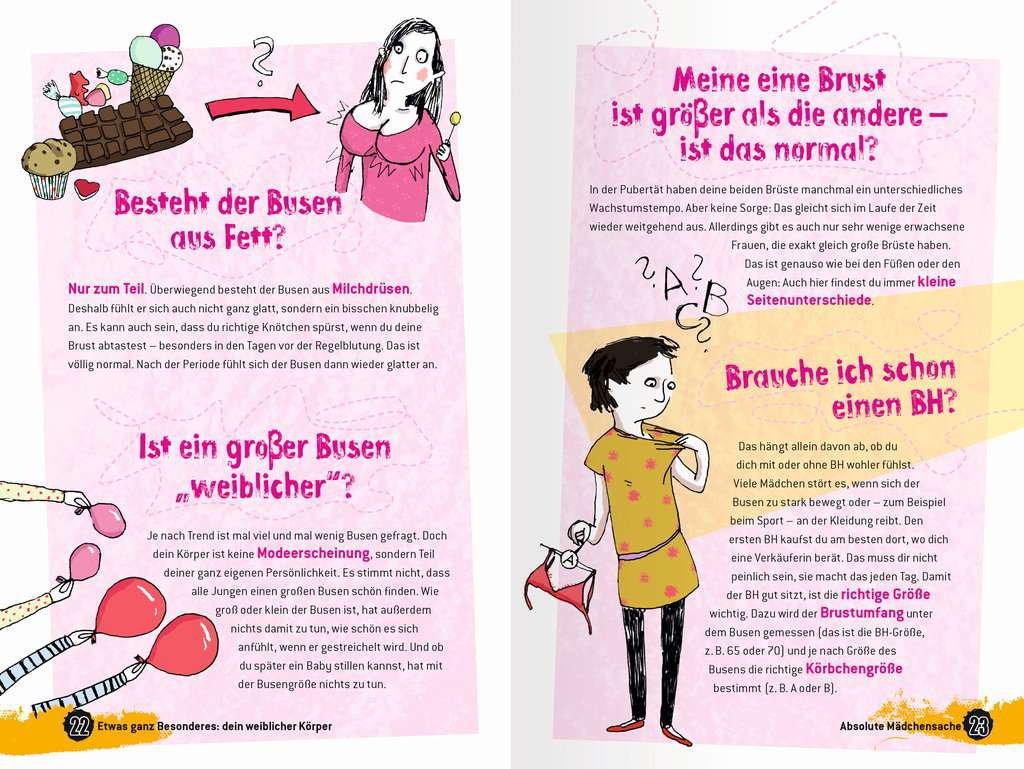 For Girls Only – 99 Questions & Answers for Girls
Absolute Mädchensache
A sex education book with 99 answers to questions about growing up.
80 pp
11 years +
15 x 22,5 cm
EUR 8.99
July 2013
Softcover
978-3-473-55359-4
Content
The first experiences with love and sexuality are exciting and often overwhelming. However, these previously unknown feelings and new physical experiences also come with many questions and insecurities. The book tackles these. Openness and sensitivity are key in answering them.
Humorous illustrations accompany the various topics, such as
- Puberty: I'm different - I feel different, why? Is everything normal with my body?
- What's going on with boys? (Voice break, growth of hair, behaviour, feelings)
- Love and sexuality: Questions about feelings and relationships, the first time, heartache, contraception, prevention of STDs, homosexual love
- Relationship with parents/school/friends
- Drugs, alcohol, smoking
The Author
Sabine Thor-Wiedemann is both a physician and a medical journalist. She is the author of several guides and regularly writes for magazines.
Rights Sold
Danish, Dutch (Netherlands), English (South America), Hungarian, Romanian, Hebrew (worldwide)