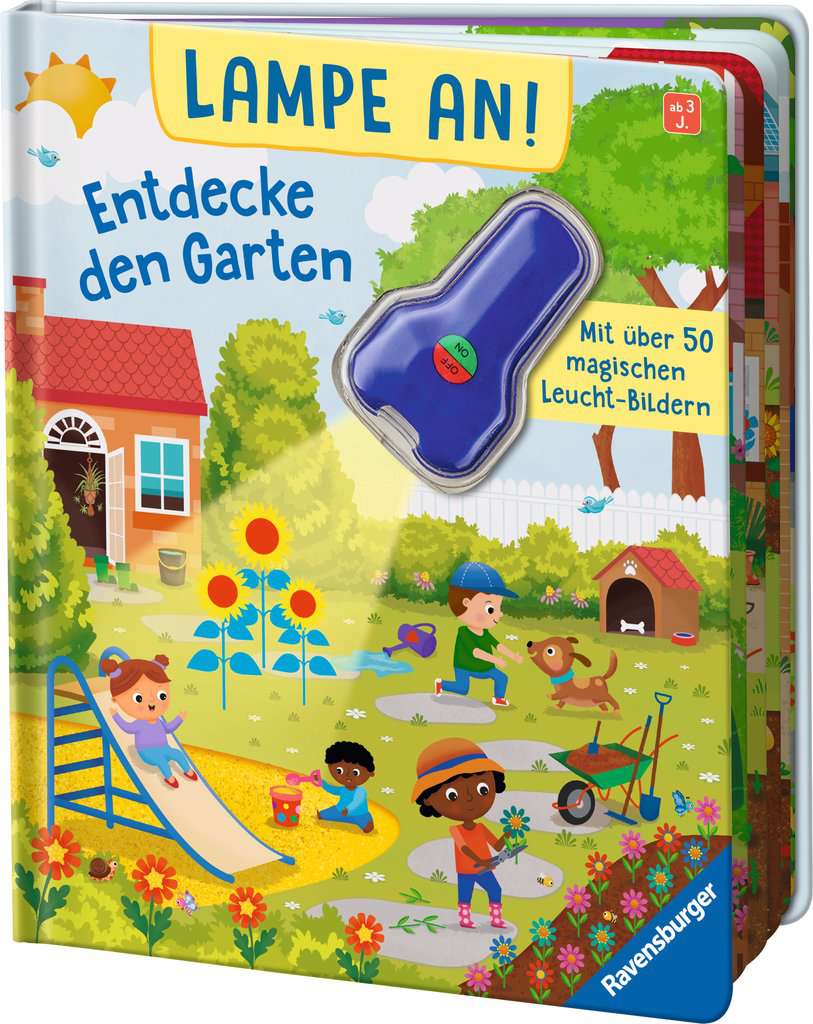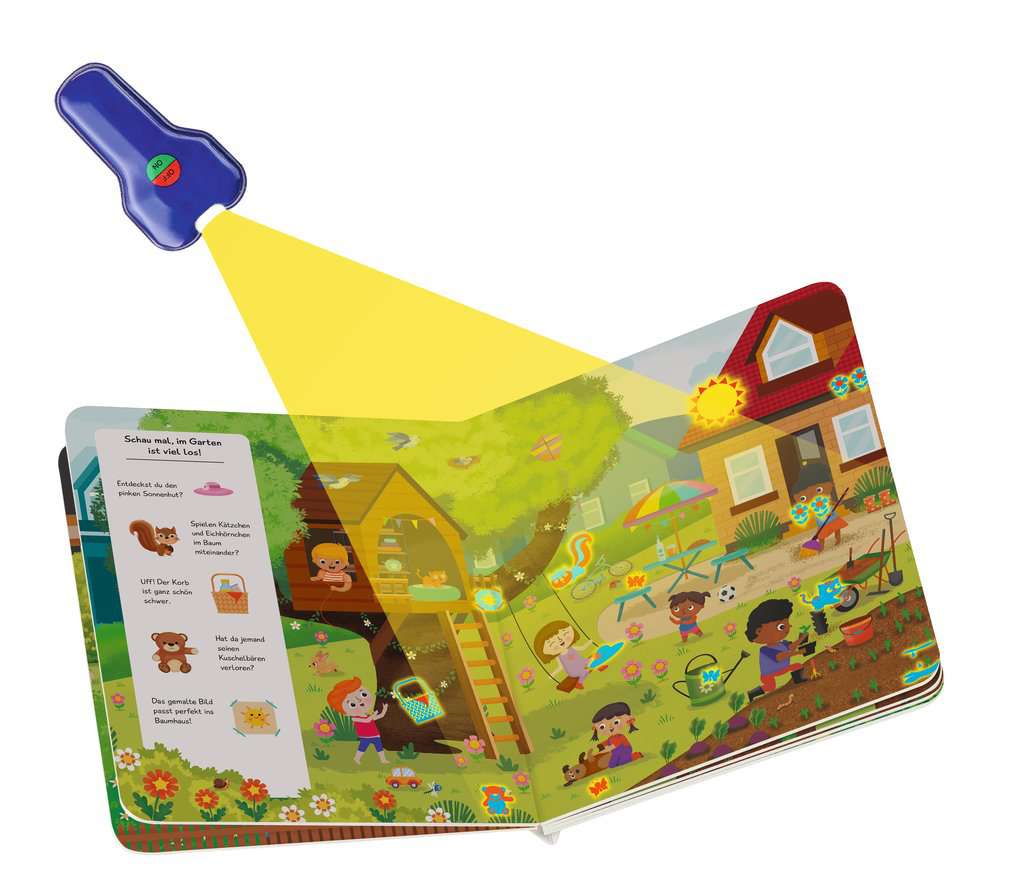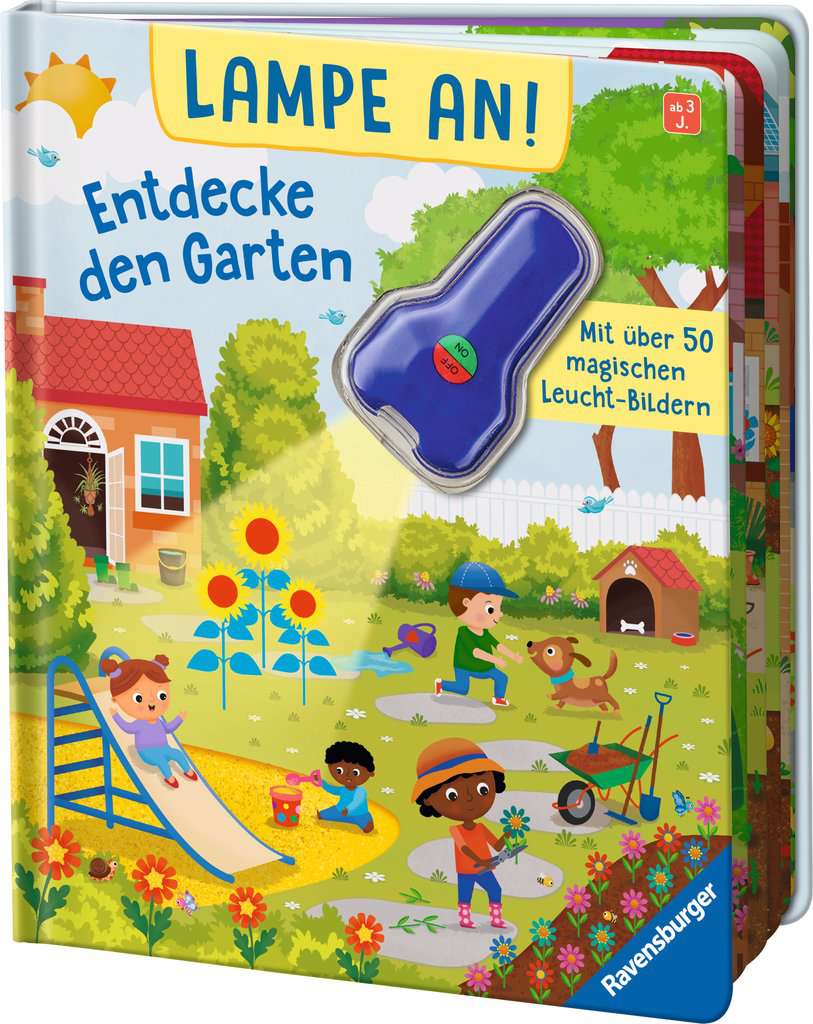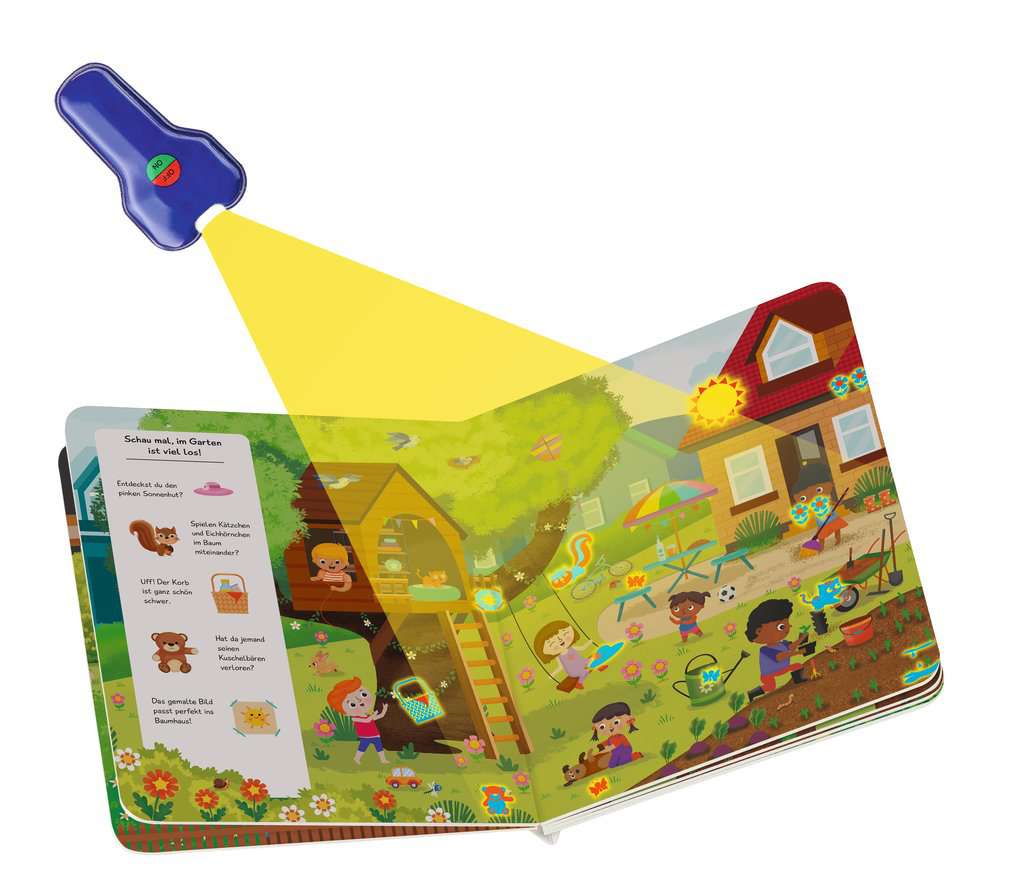 Flashlight On! Explore the Garden
Lampe an! Entdecke den Garten
View all books in the series
A fun play book that inspires children to use a magic flashlight to look closely, explore and marvel!


A fascinating play book featuring a variety of search-and-find images

Comes with a magic flashlight and an exciting UV light effect in three colors

the images are accompanied by short sentences to read along

10 pp
3 years +
19,5 x 23,5 cm
EUR 12.99
December 2022
Board Book
978-3-473-41840-4
• With book cover and light effect.
Content
In this fun search and play book depicting various types of gardens, some animals have hidden themselves quite well: The little rabbit in the garden patch or the squirrel above the treehouse will only appear in the light of the magic flashlight. The small images on the search bar on the edge of the page invite children to look closely, explore and marvel.
About the Series
Each of the five double pages depicts a different habitat. The small images on the vignette strip at the edge of each page invite children to take a closer look. And with the help of the flashlight and a little bit of skill, they can be found in the large search-and-find image as well. Short sentences accompanying the images present a great mix of little clues for searching, basic information about the shown images and fun distinctive features.