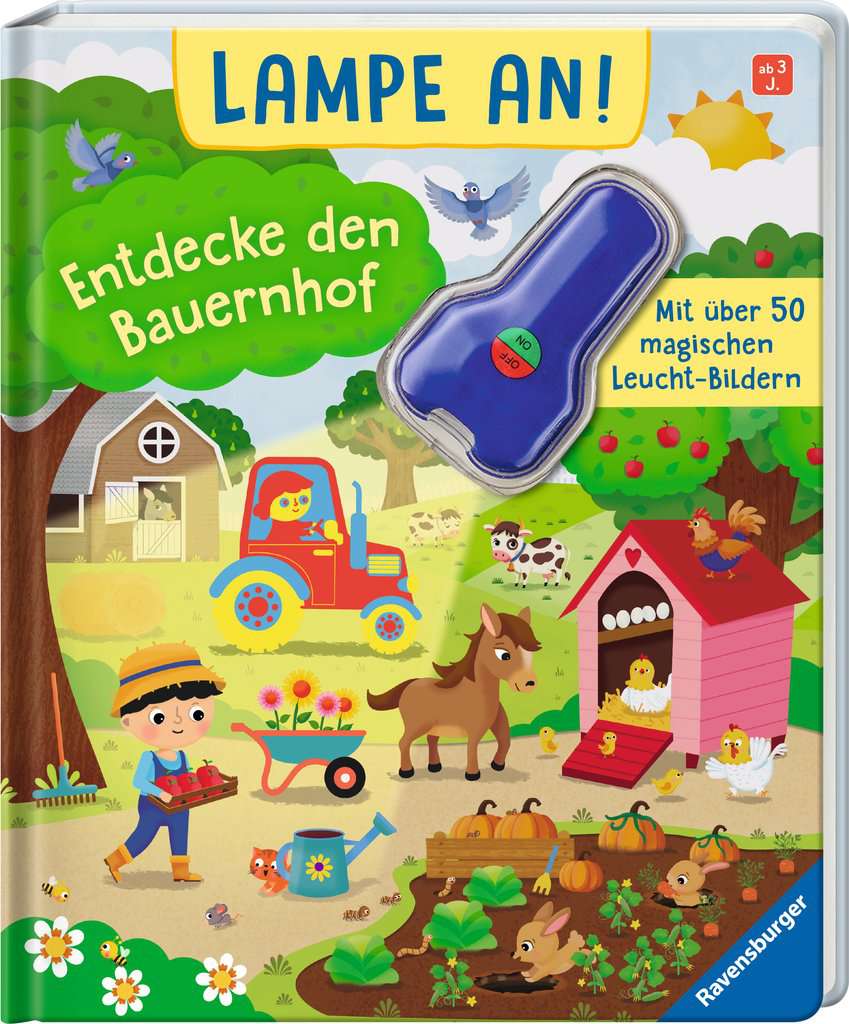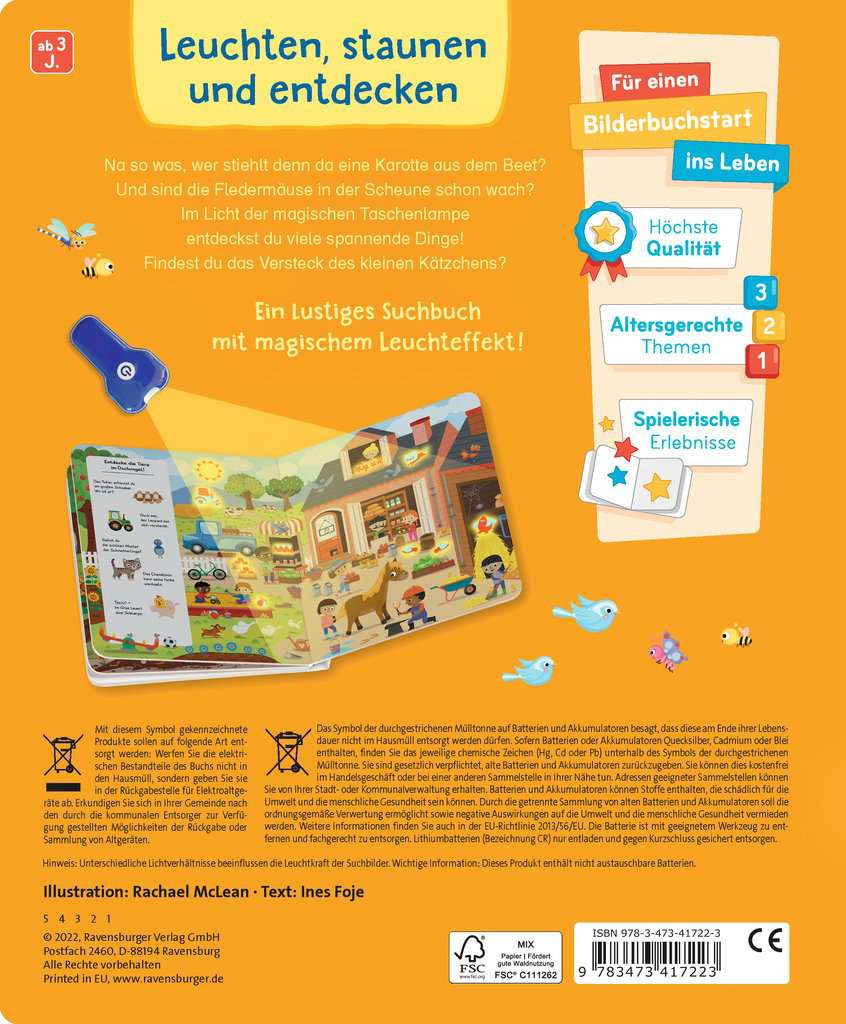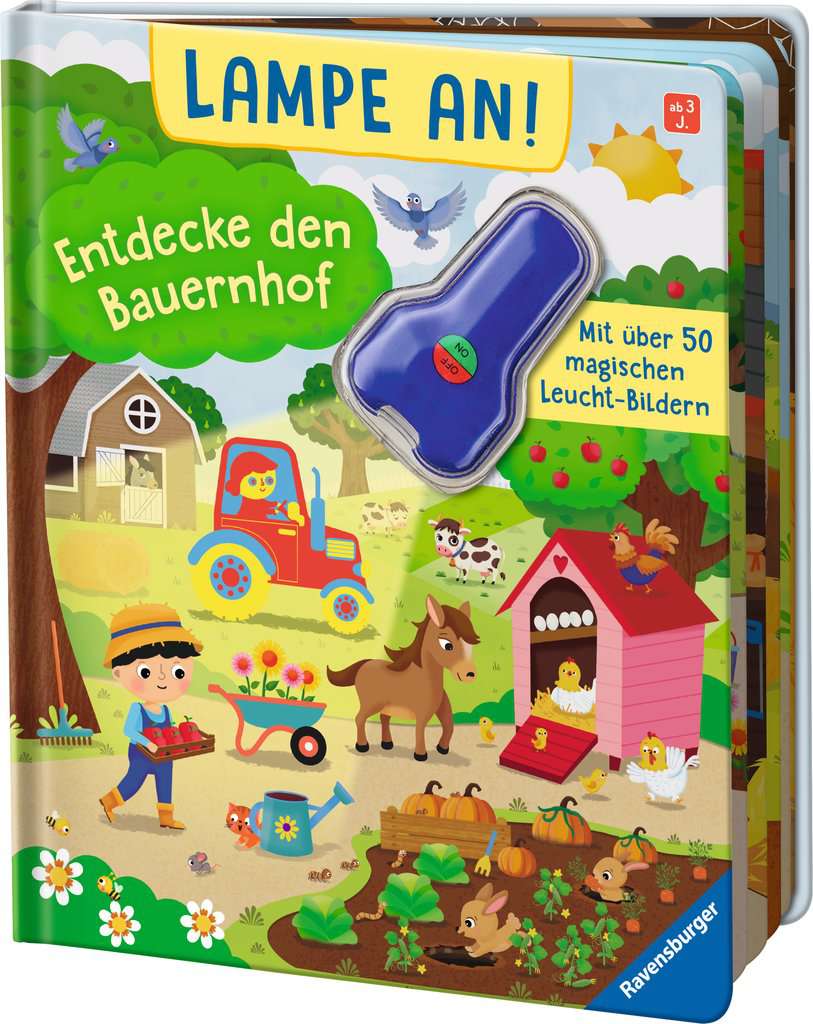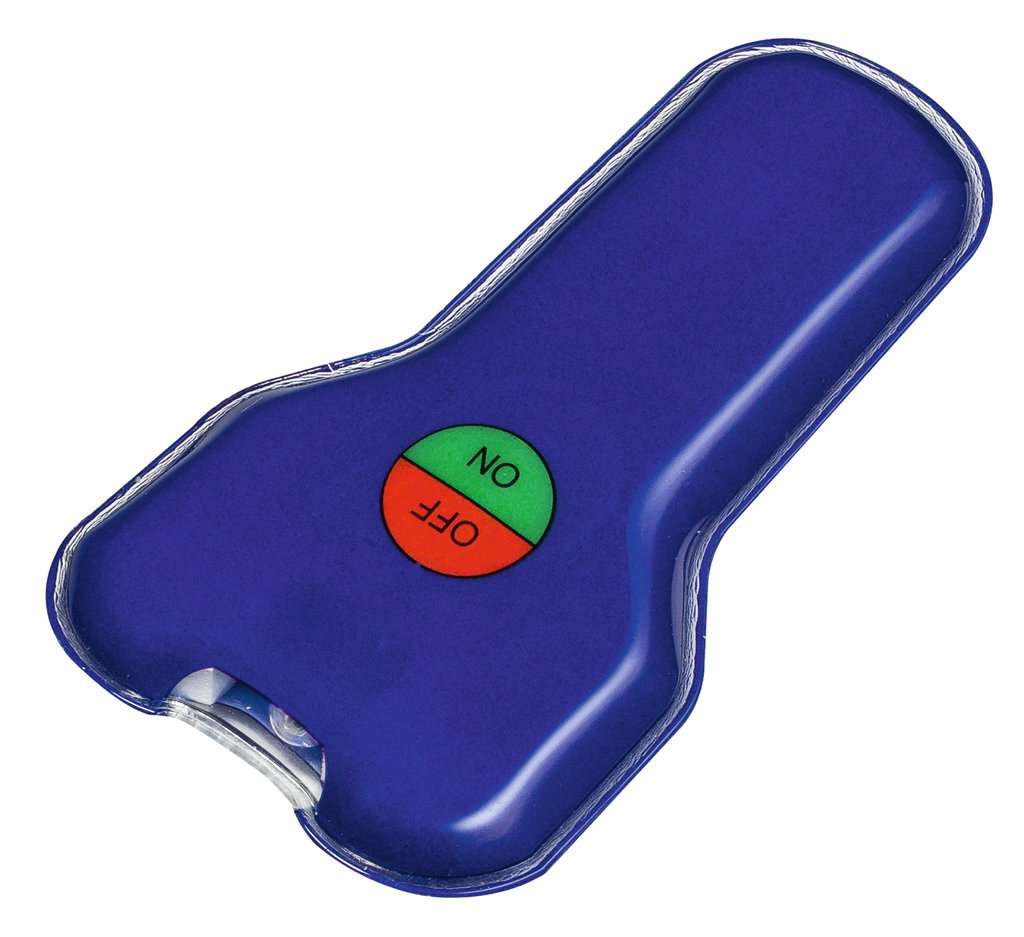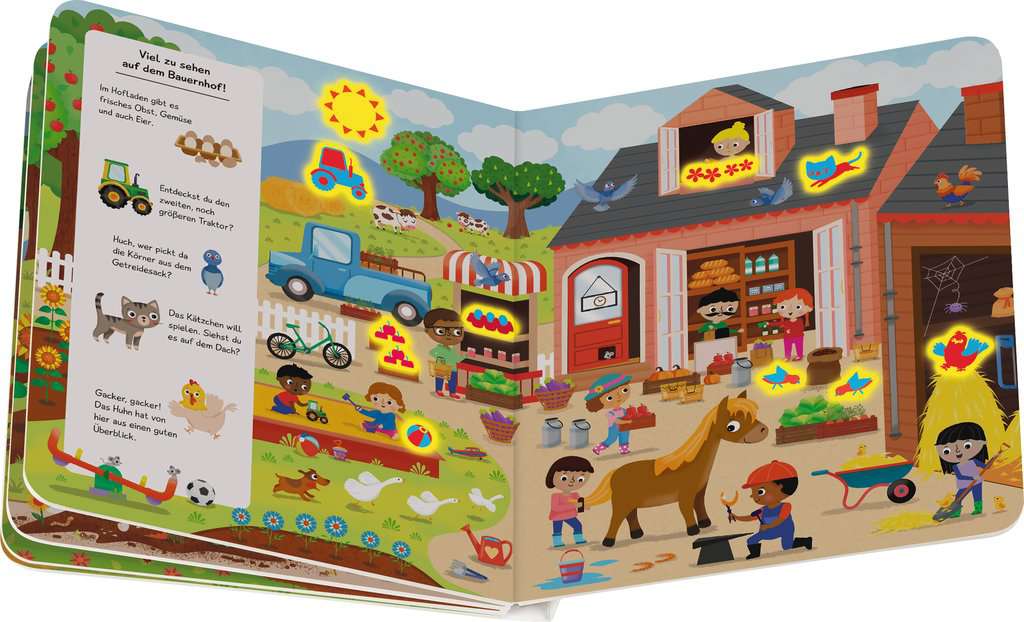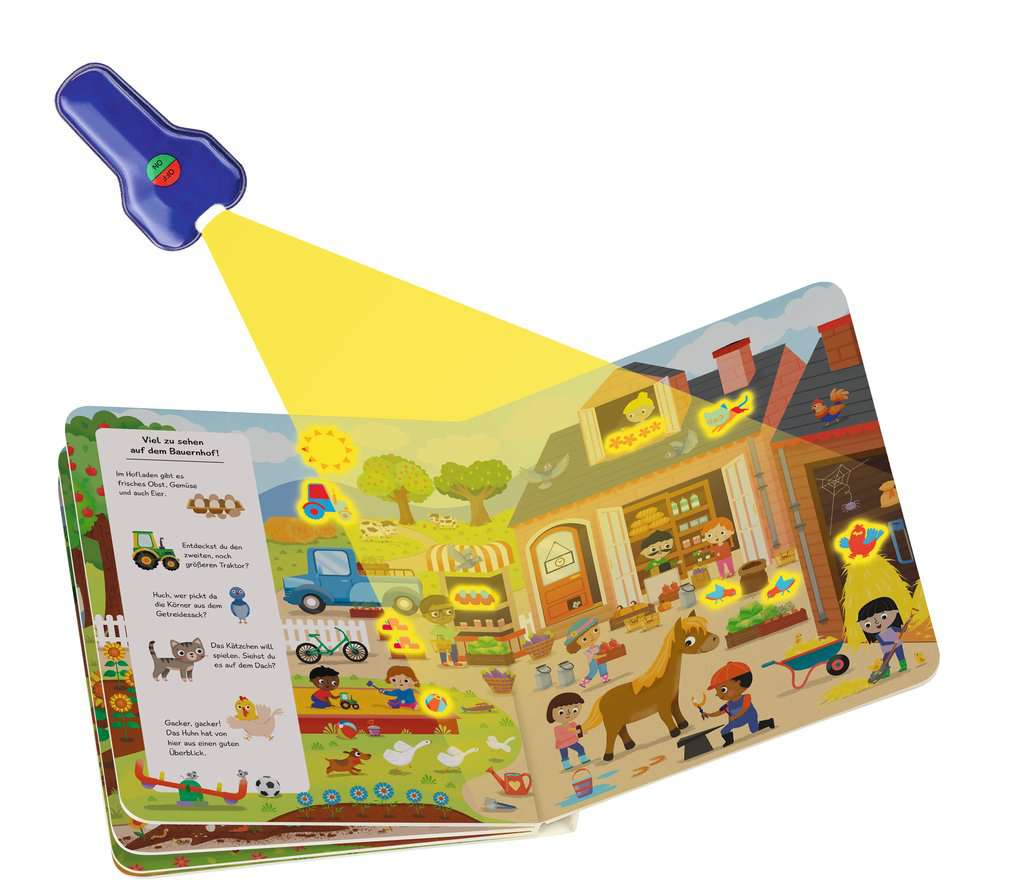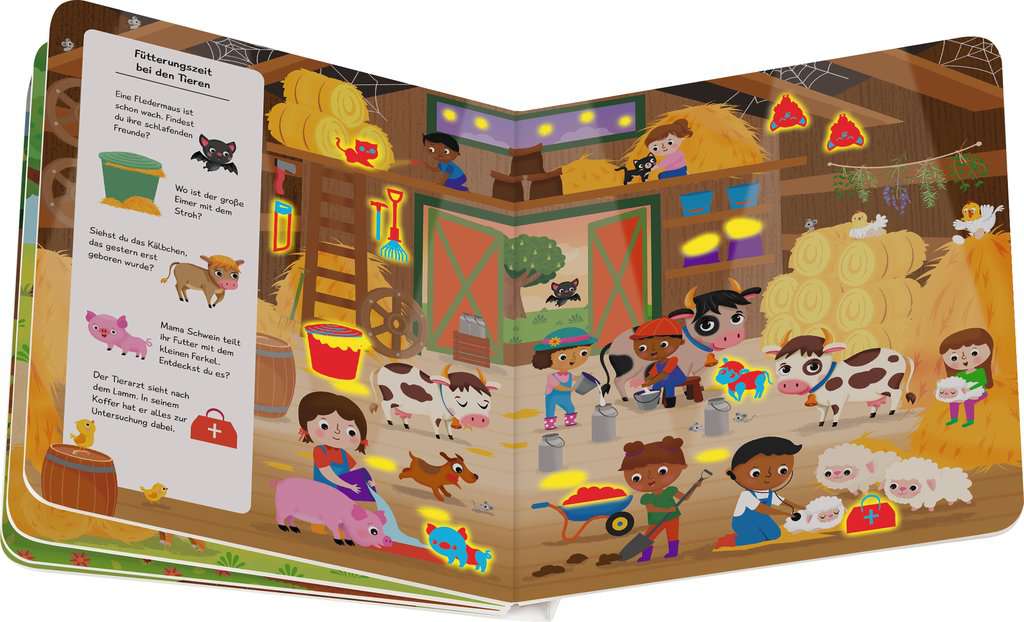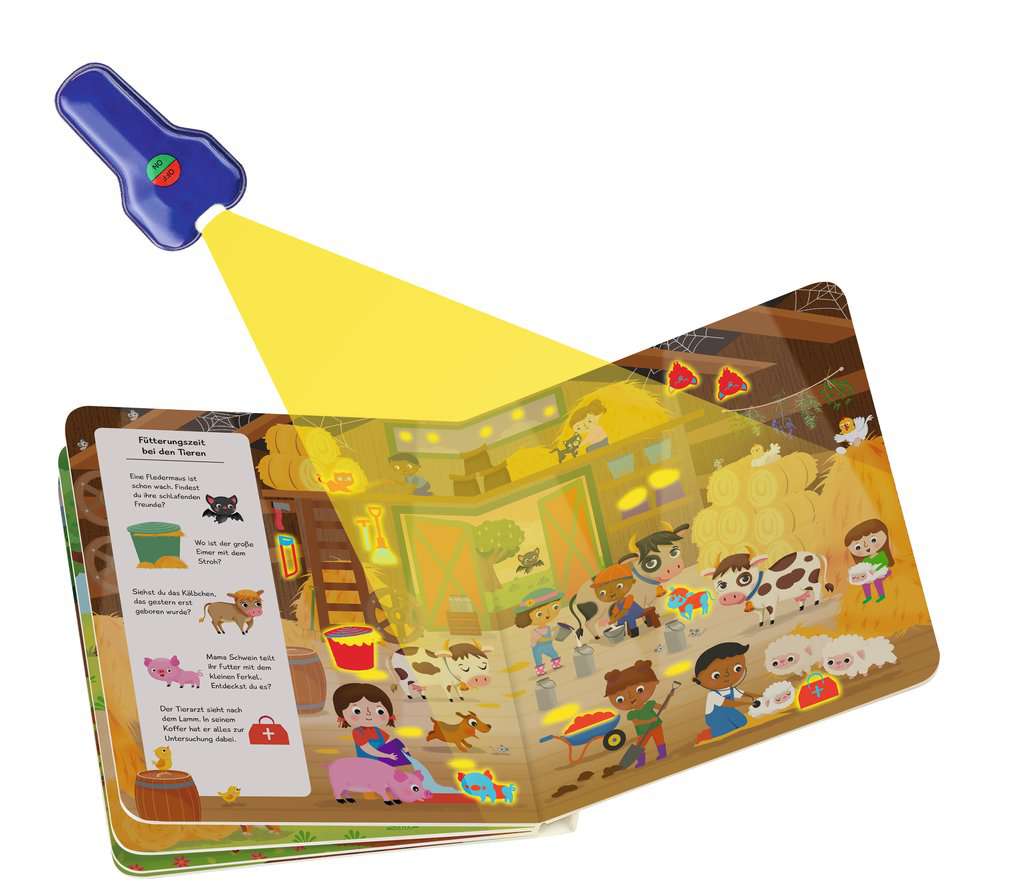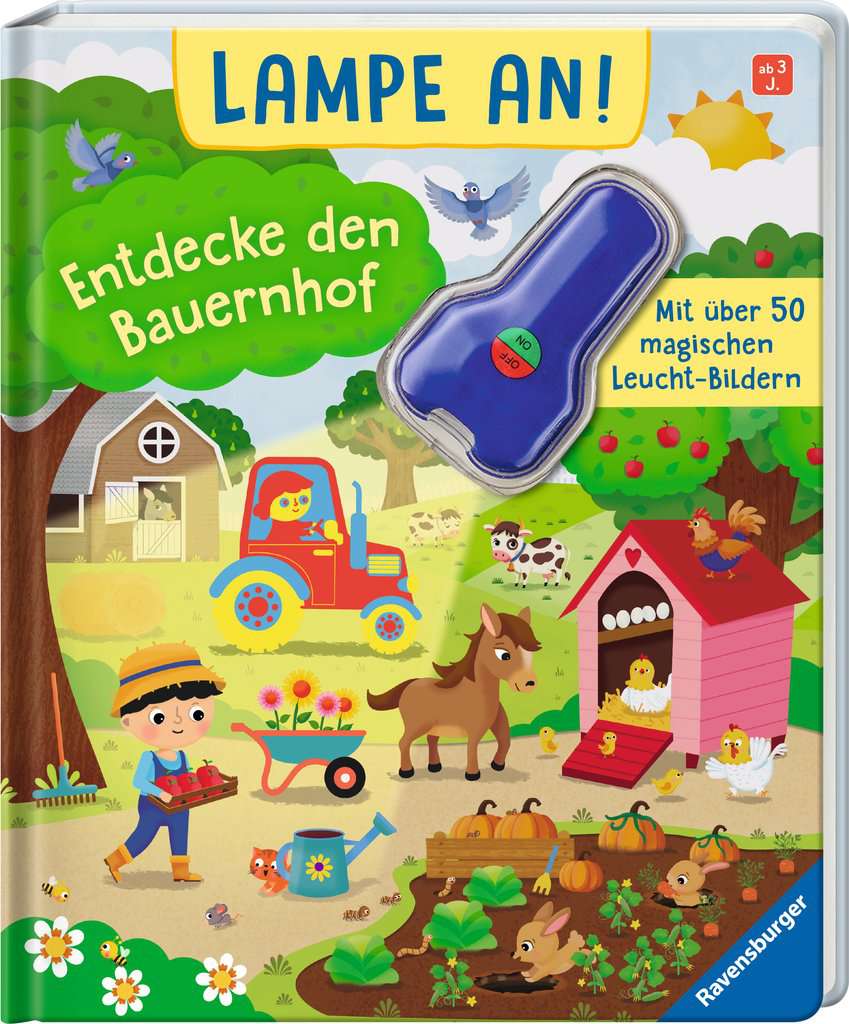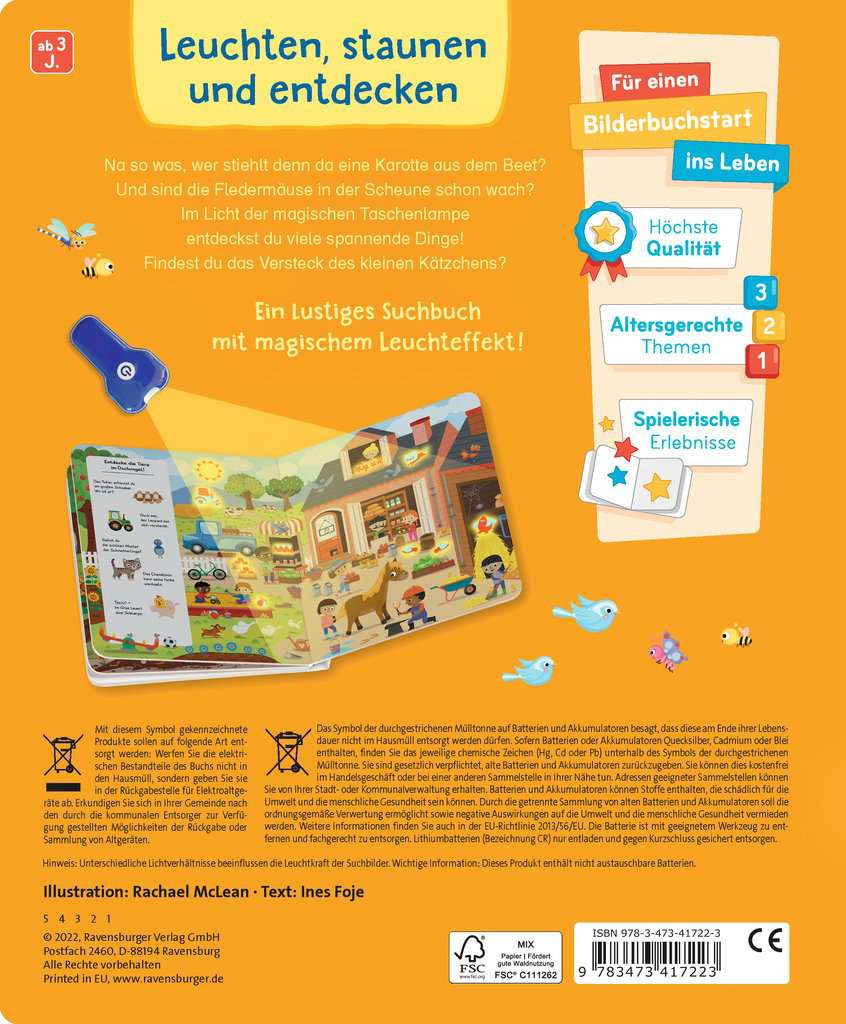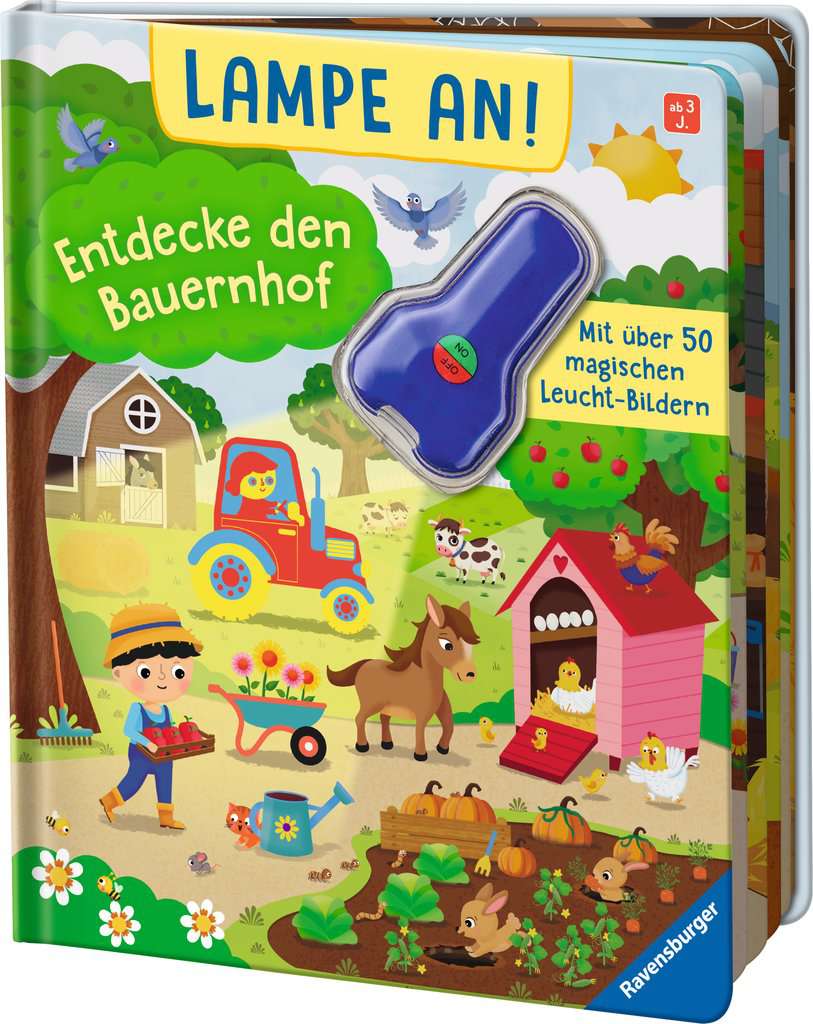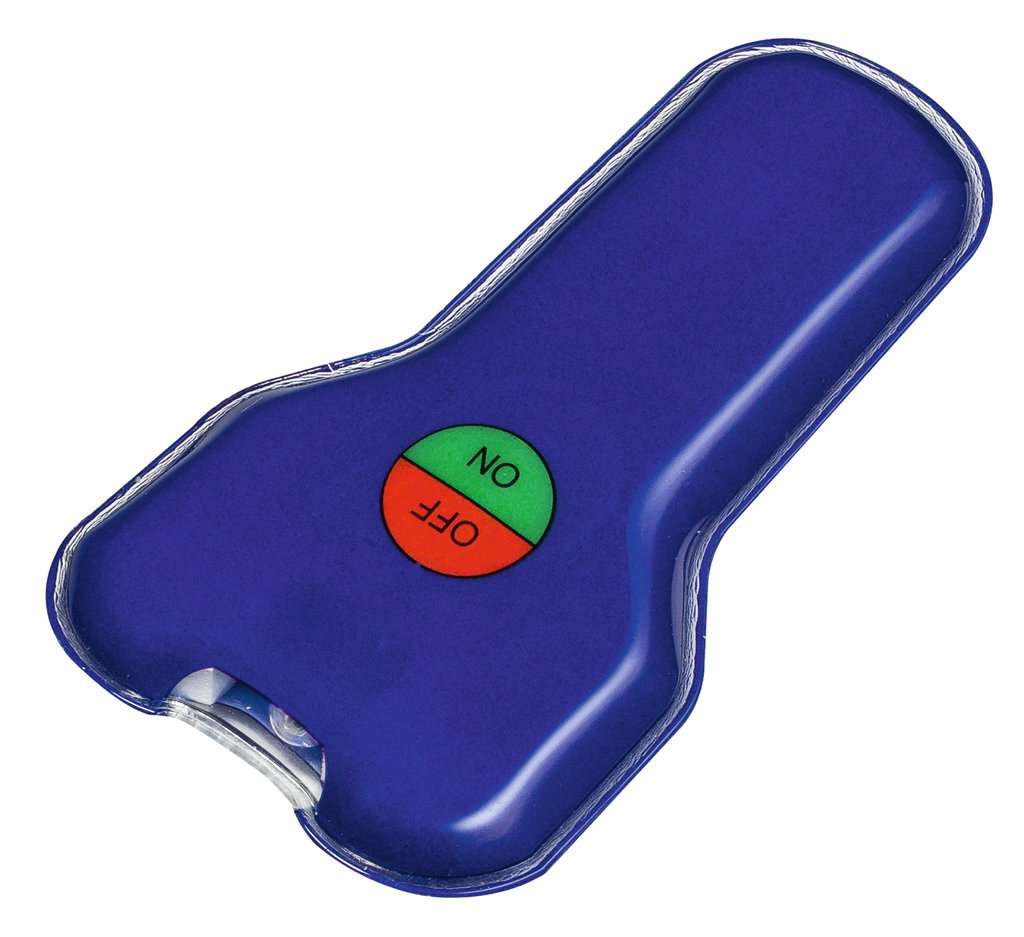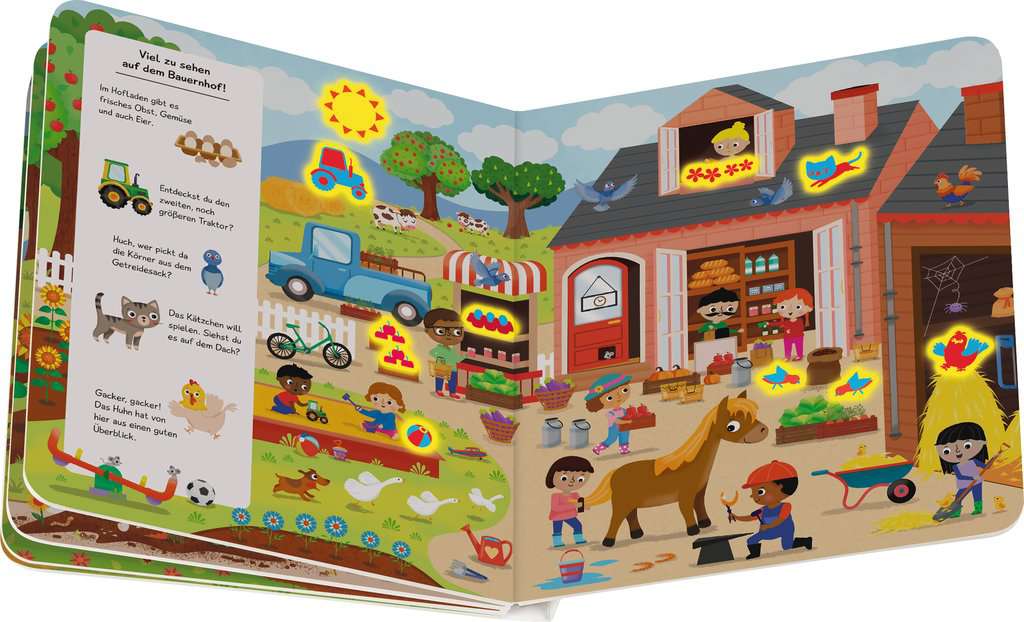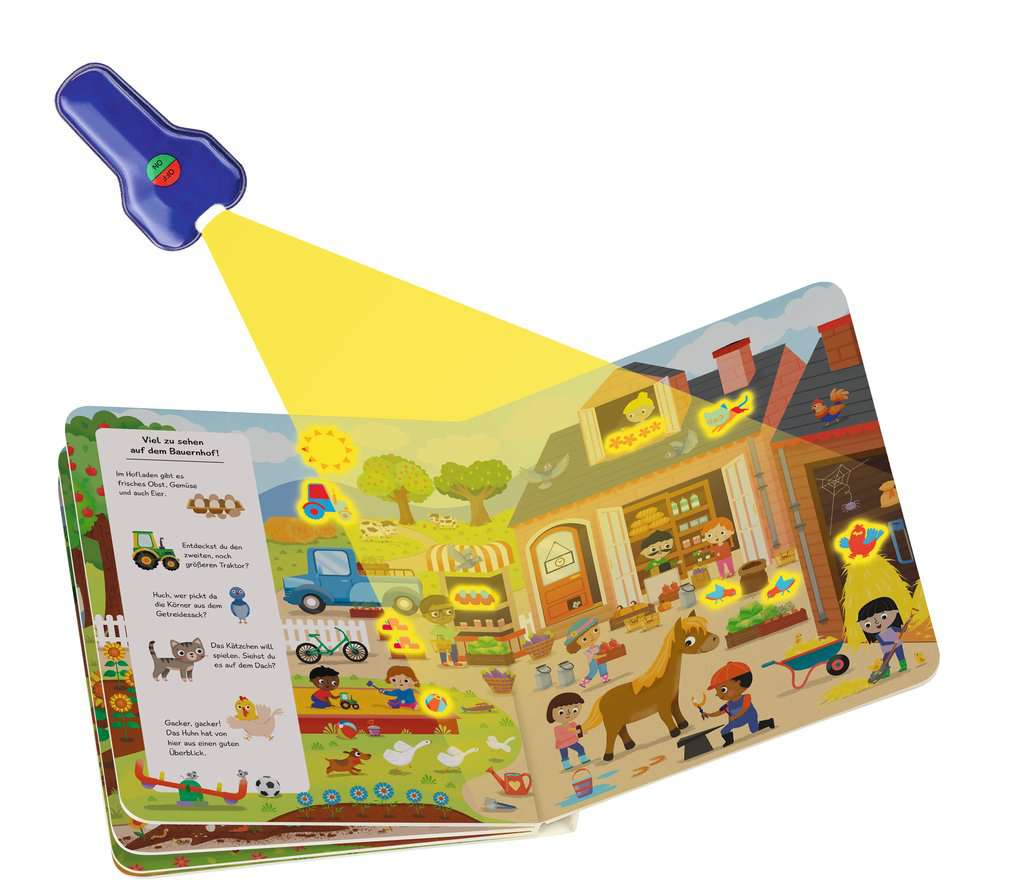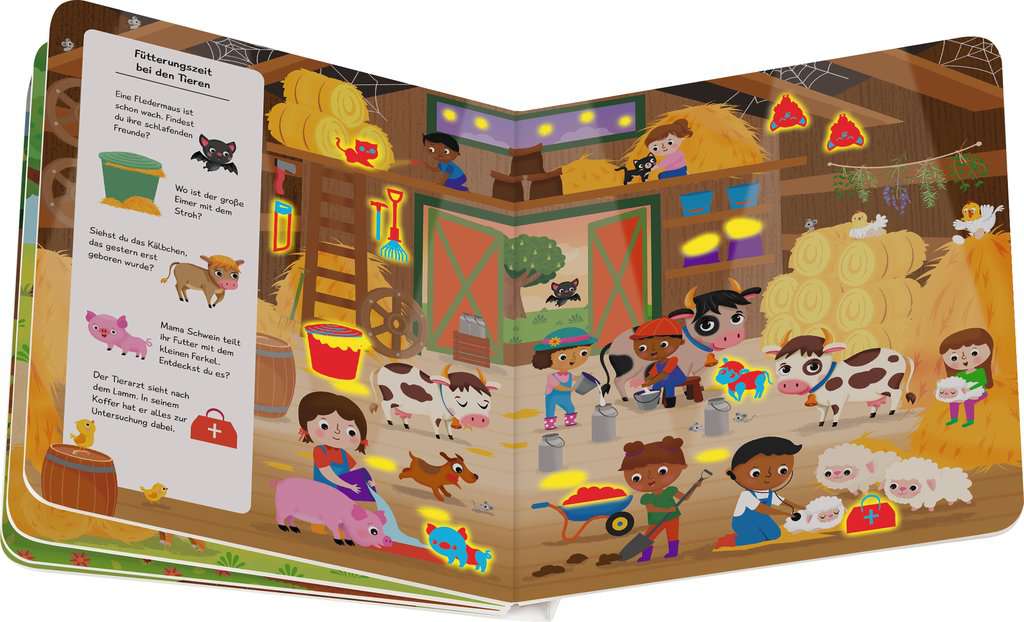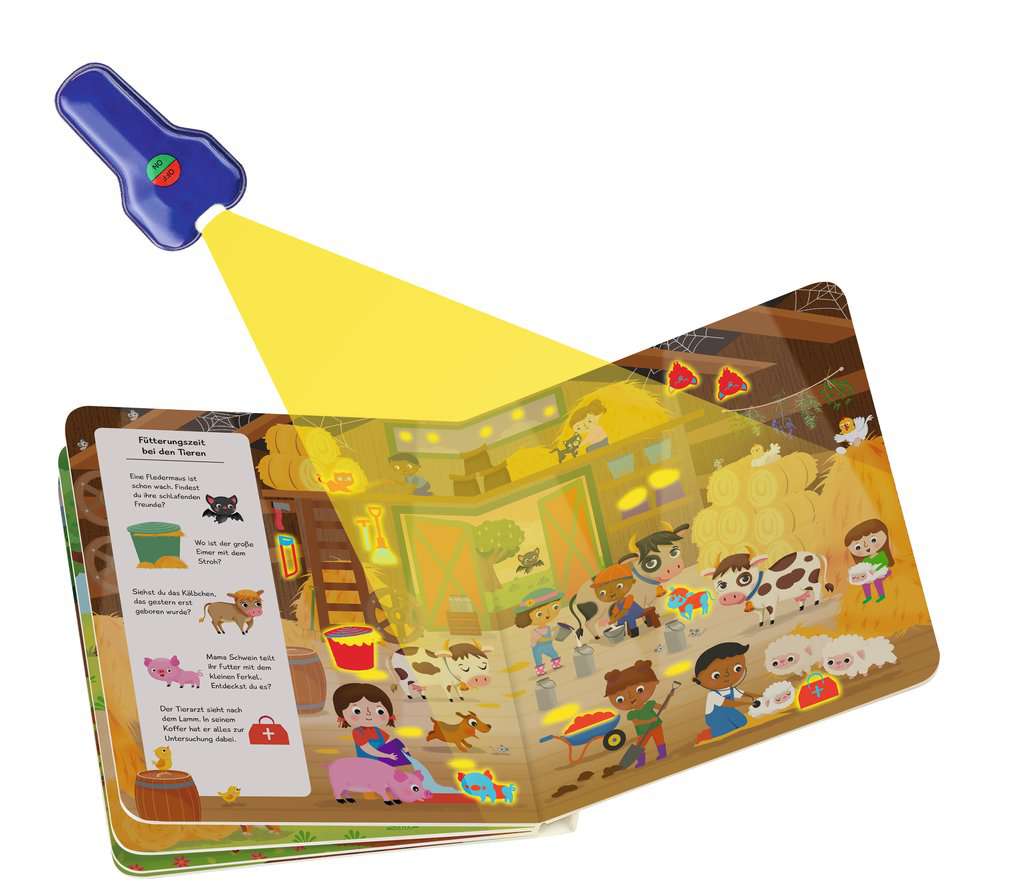 Flashlight On! Explore the Farm
Lampe an! Entdecke den Bauernhof
View all books in the series


A fascinating play book featuring search-and-find images with lots of details

The magic flashlight creates a fascinating UV light effect

Animals and objects appear as if by magic

10 pp
3 years +
19,5 x 23,5 cm
EUR 12.99
July 2022
Board Book
978-3-473-41722-3
• With book cover and light effect.
Content
This book provides bright moments of discovery! The hidden items in the search-and-find images only become visible once you switch on the flashlight. Some of the vignettes on the edges of the pages can only be found in the search-and-find images with the help of the flashlight. The light needs to be on target for the motifs to become visible. A fascinating play book with short texts to read aloud – absolutely enchanting!
About the Series
Each of the five double pages depicts a different habitat. The small images on the vignette strip at the edge of each page invite children to take a closer look. And with the help of the flashlight and a little bit of skill, they can be found in the large search-and-find image as well. Short sentences accompanying the images present a great mix of little clues for searching, basic information about the shown images and fun distinctive features.
Rights Sold
Hungarian