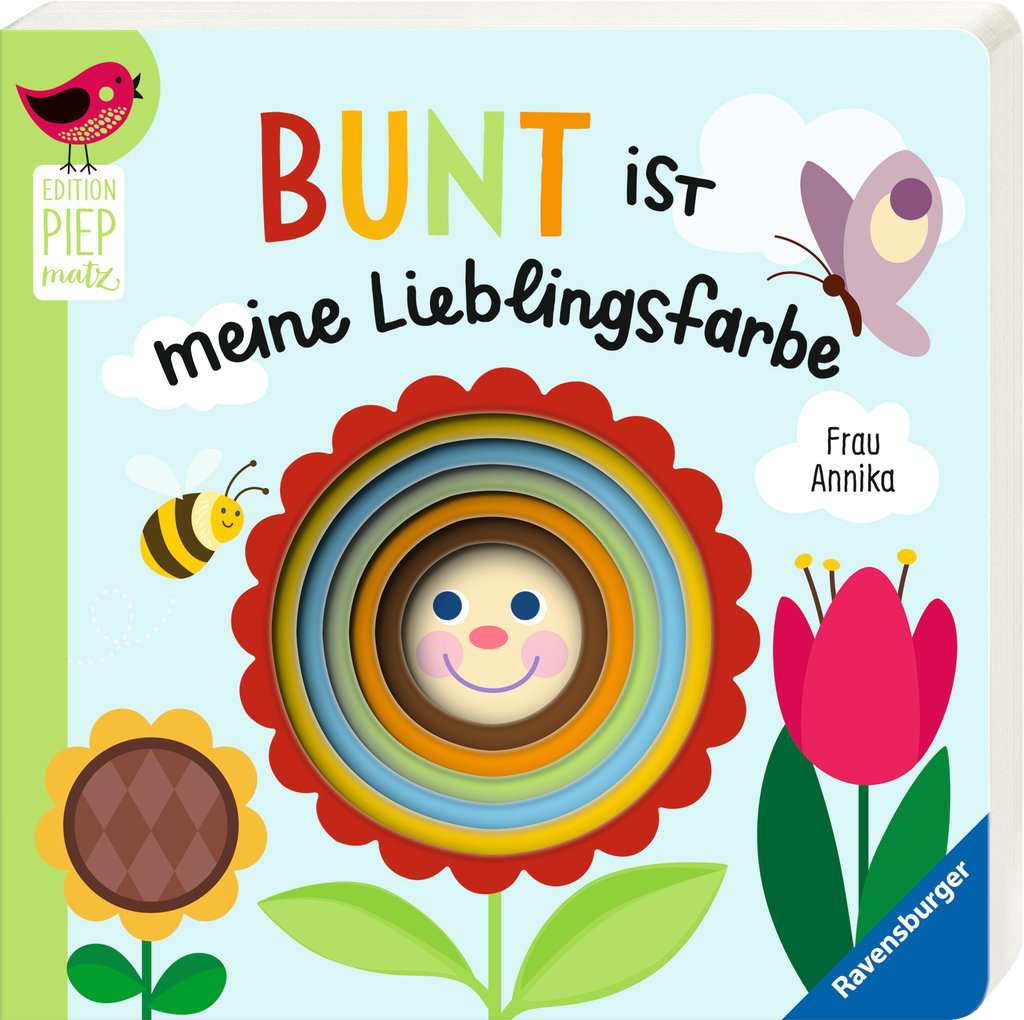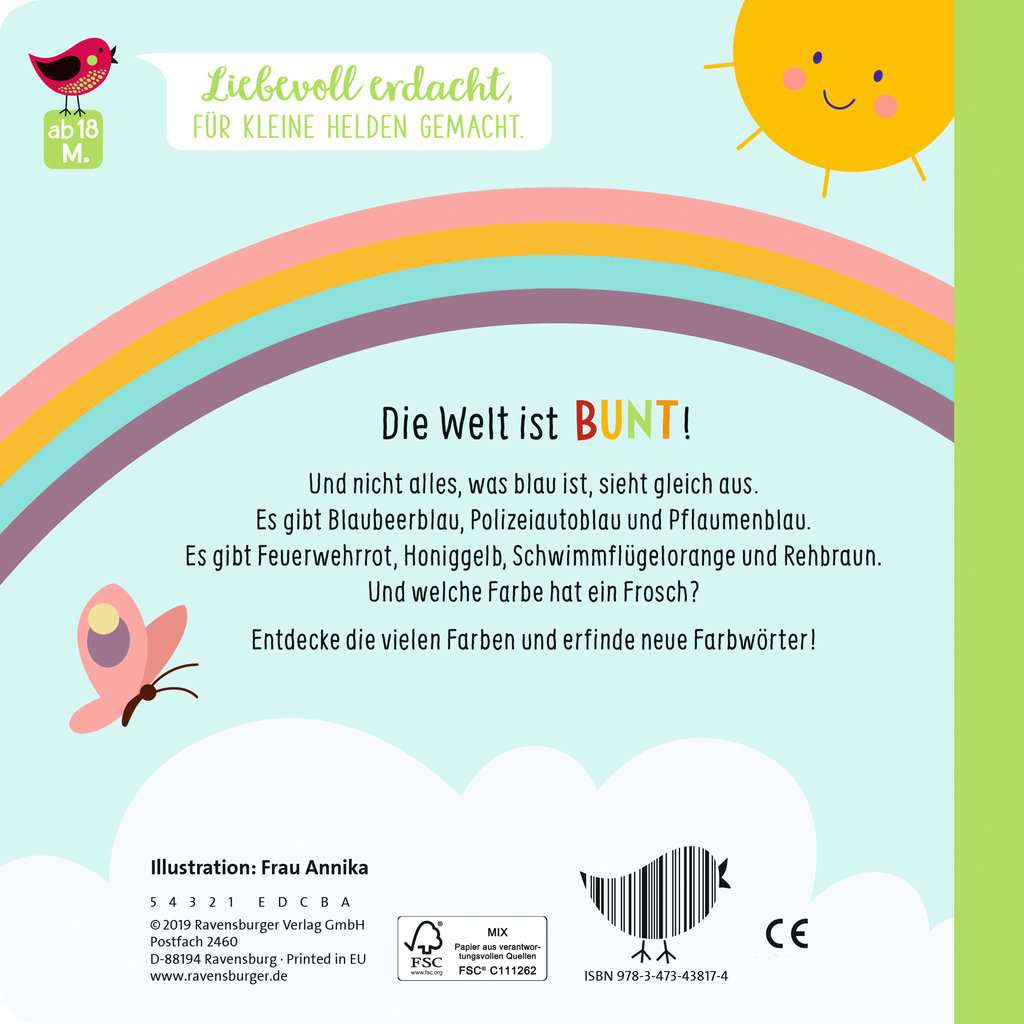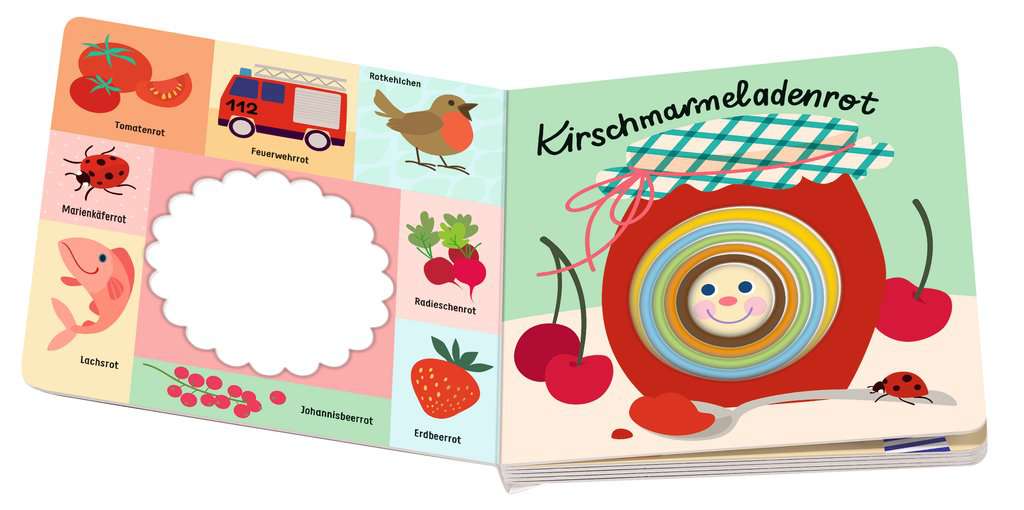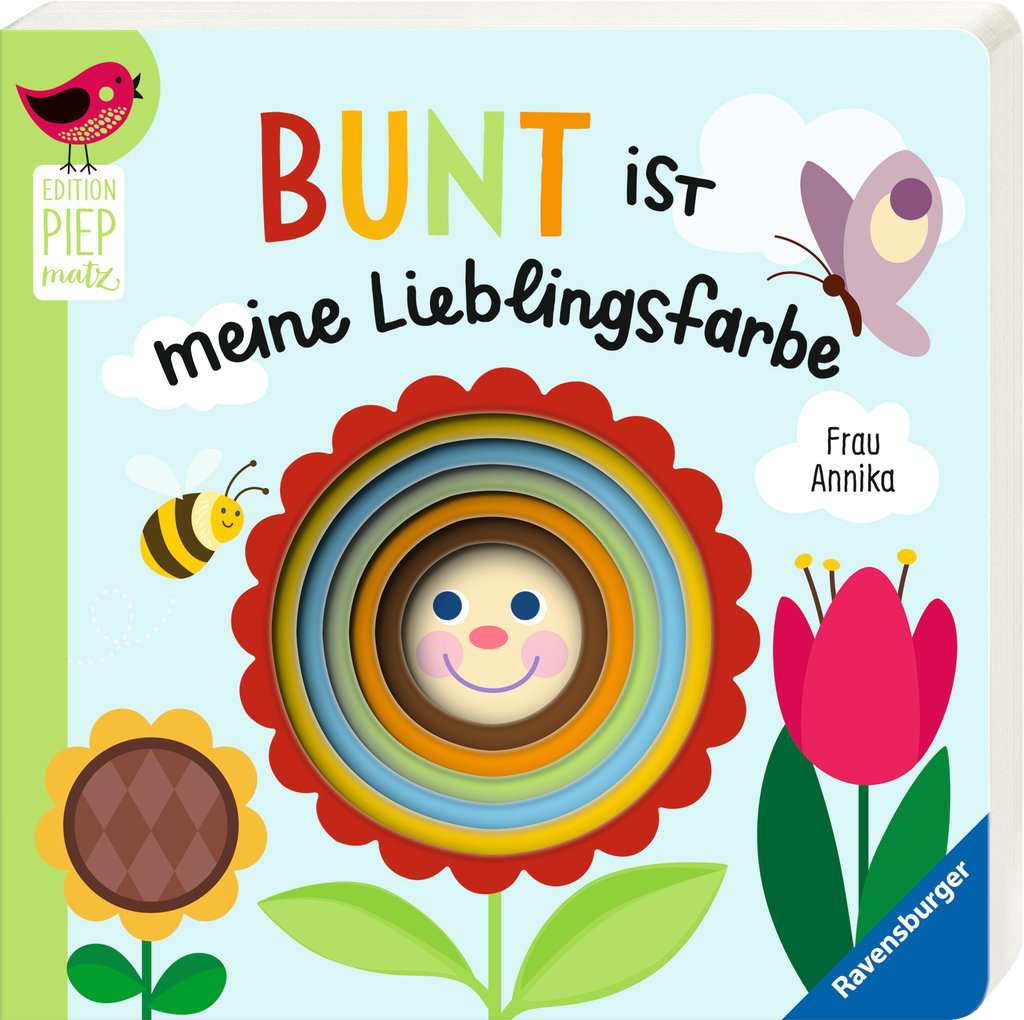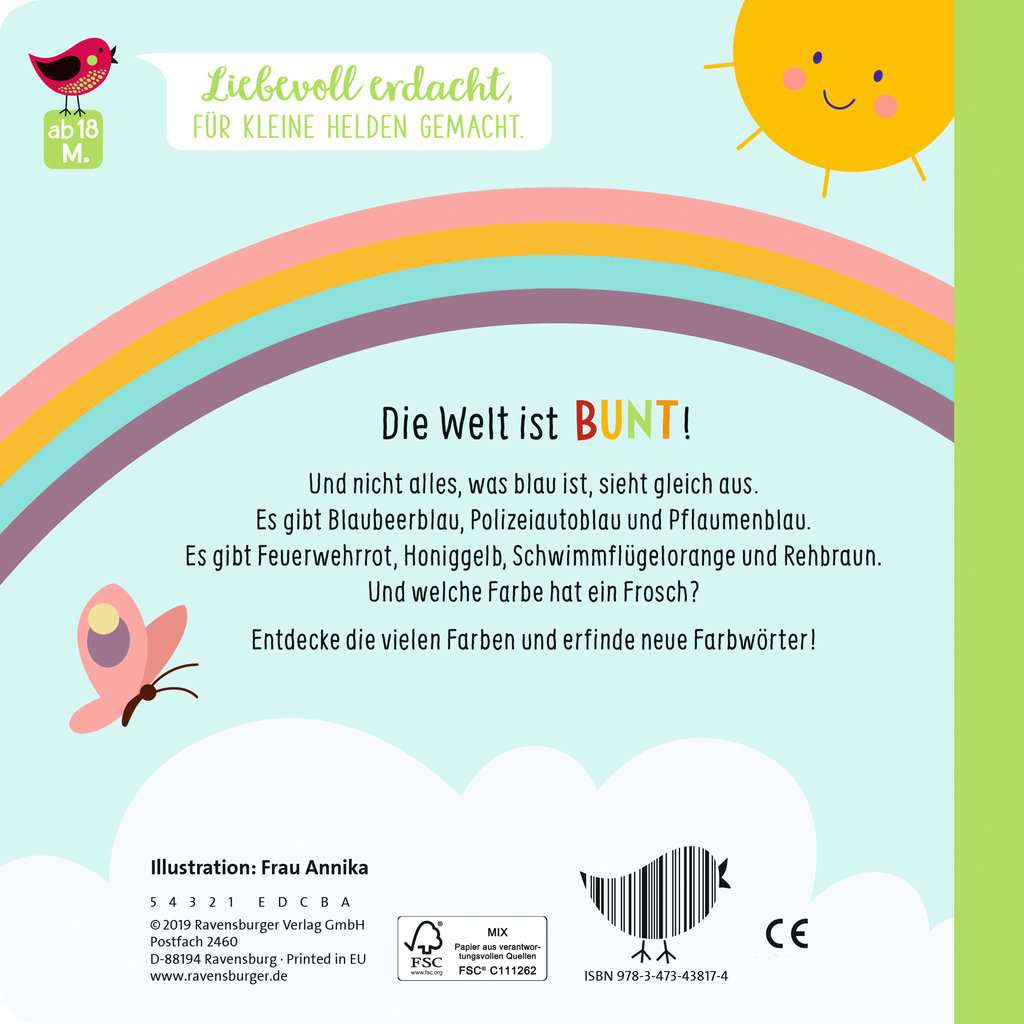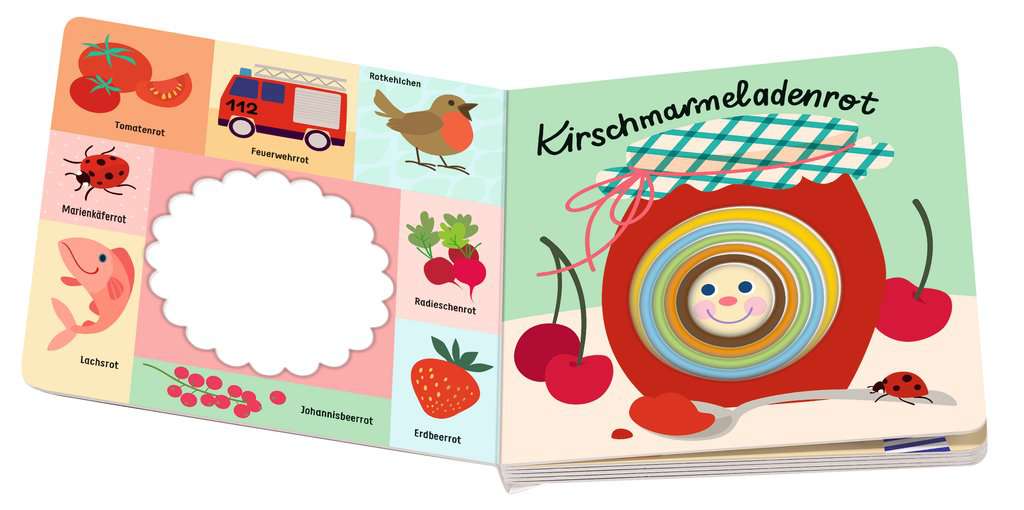 Edition Piepmatz: My favourite colour is all of them
Edition Piepmatz: Bunt ist meine Lieblingsfarbe
View all books in the series


A first book about colours for children ages 18 months and over as well as for inventive word creators of all ages.

A peephole colour book that invites children to participate.

16 pp
18 months +
19 x 19 cm
EUR 8.99
July 2019
Board Book
978-3-473-43817-4
• With peepholes.
Content
Frog green or broccoli green, fire brigade red or robin red, blueberry blue or ocean blue – many different hues are waiting to be discovered in this very special book about colours. The motifs are labelled, encouraging children to start naming them and come up with new colour words for the depicted items. In this book, everyone will find their favourite colour.
About the Series
Parents and children alike will be enthusiastic about the appealing, simplified illustrations and charming texts of the series Edition Piepmatz. The concepts are loving and wellthought-out.
The Illustrator
Frau Annika was born in Germany in 1983 and studied Design in Mainz. She's been drawing and painting ever since she was able to hold a pen in her hand. With her work, she wants to make the world more beautiful and to bring joy to others.