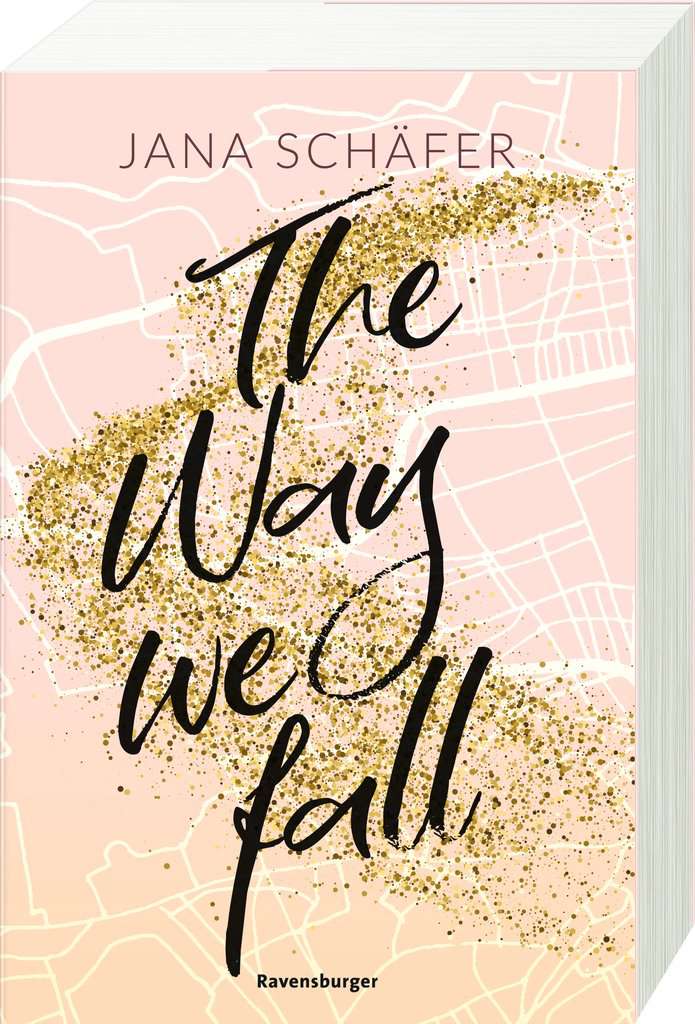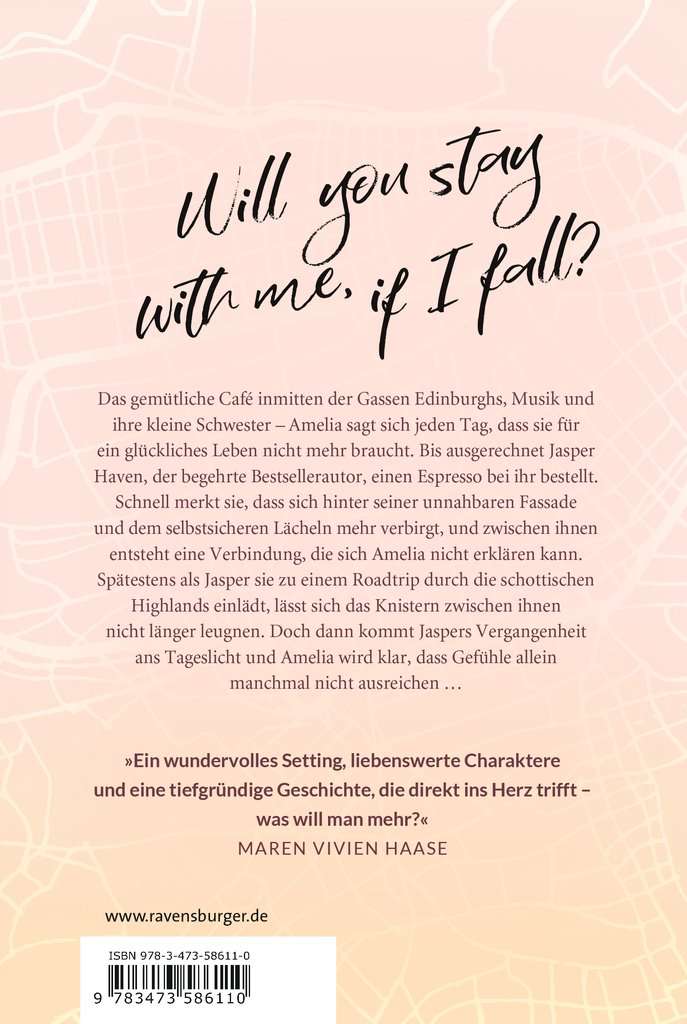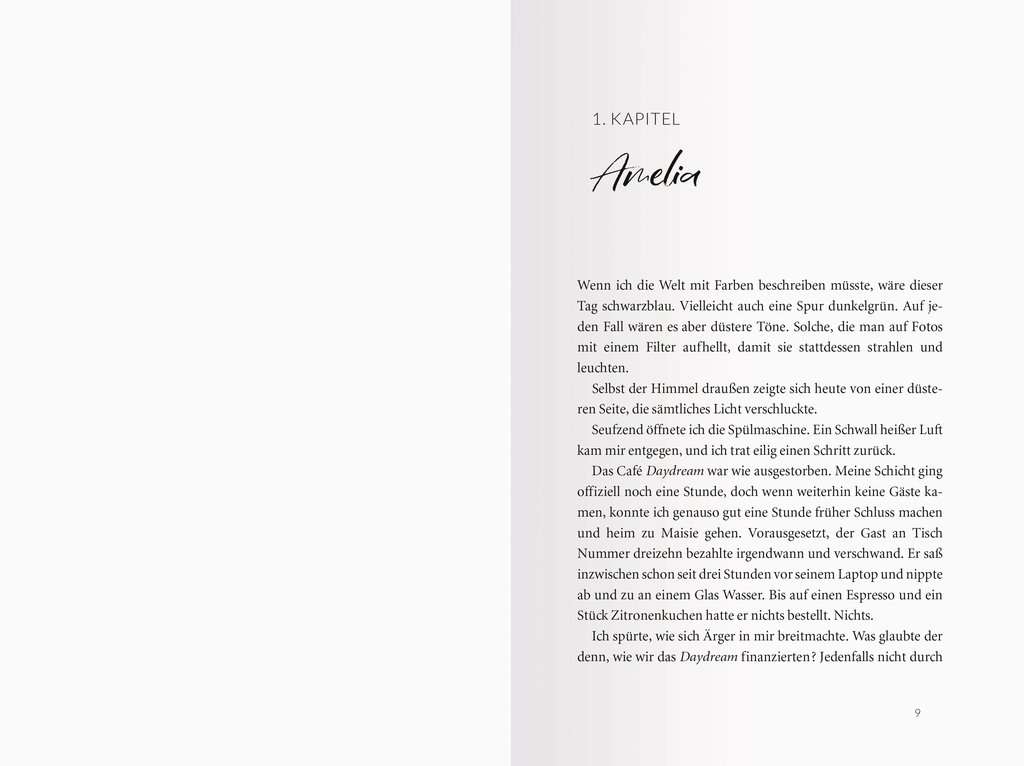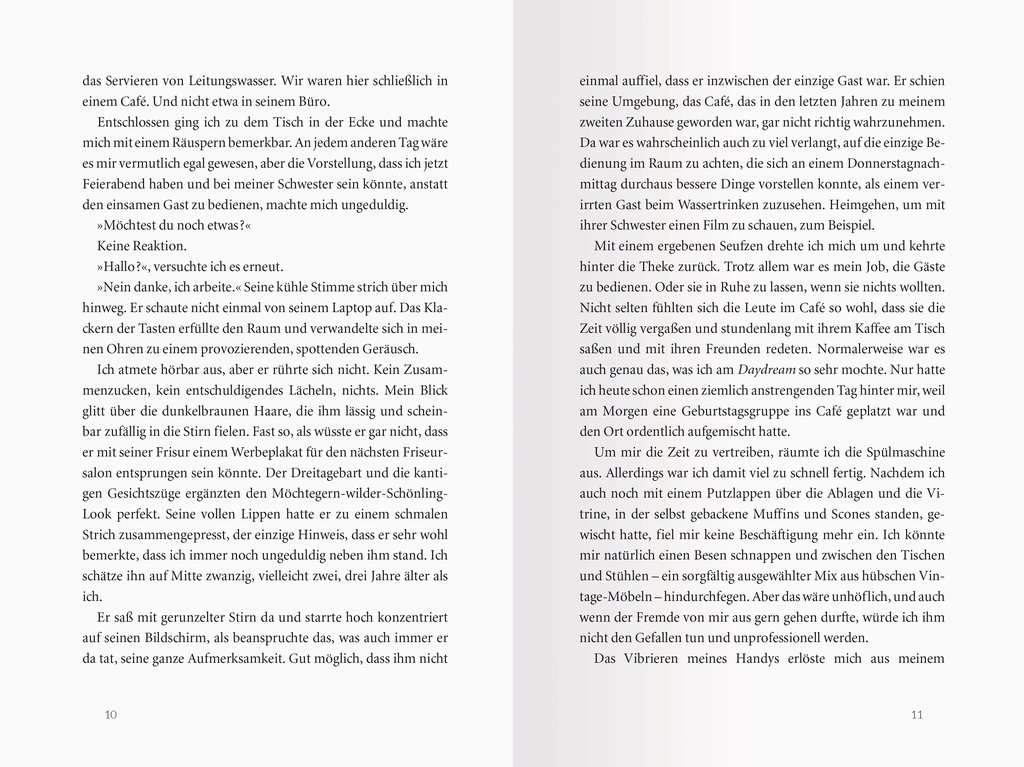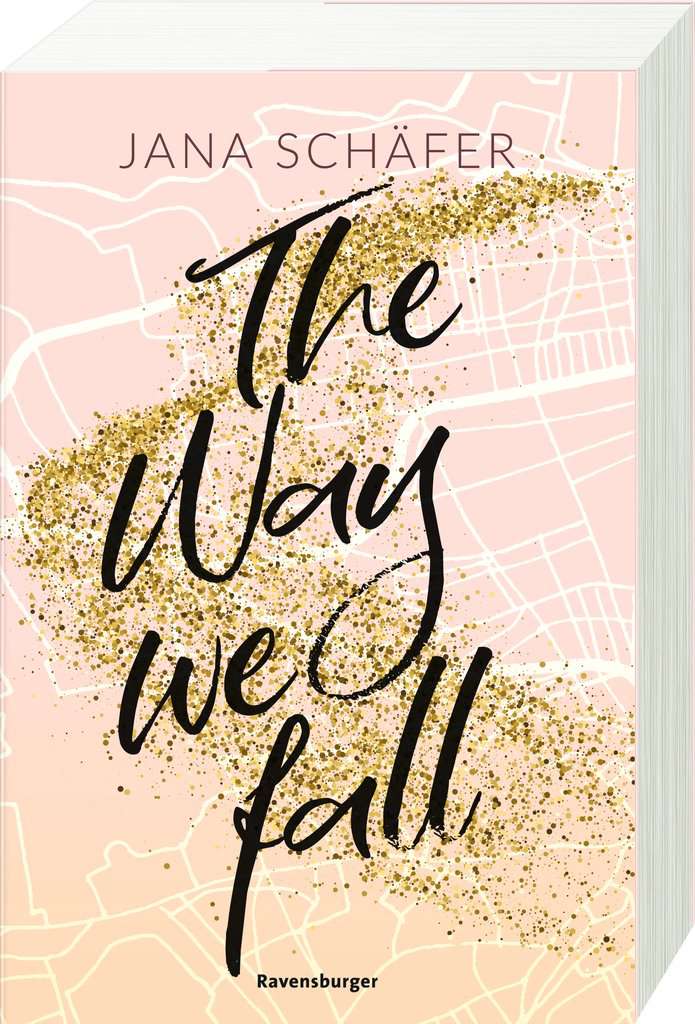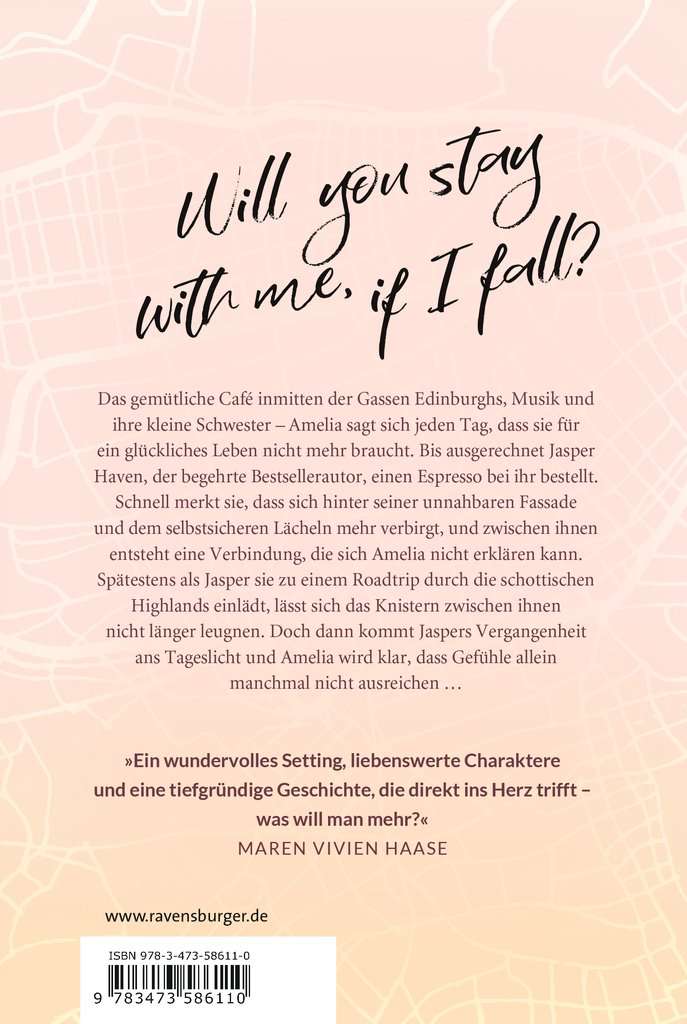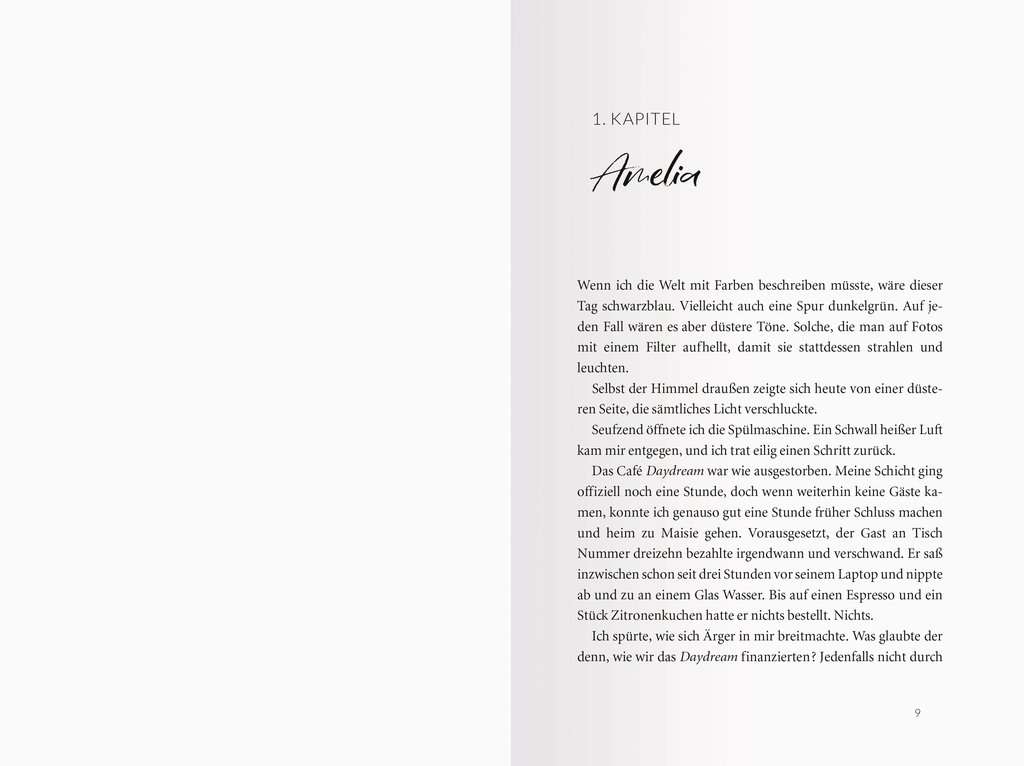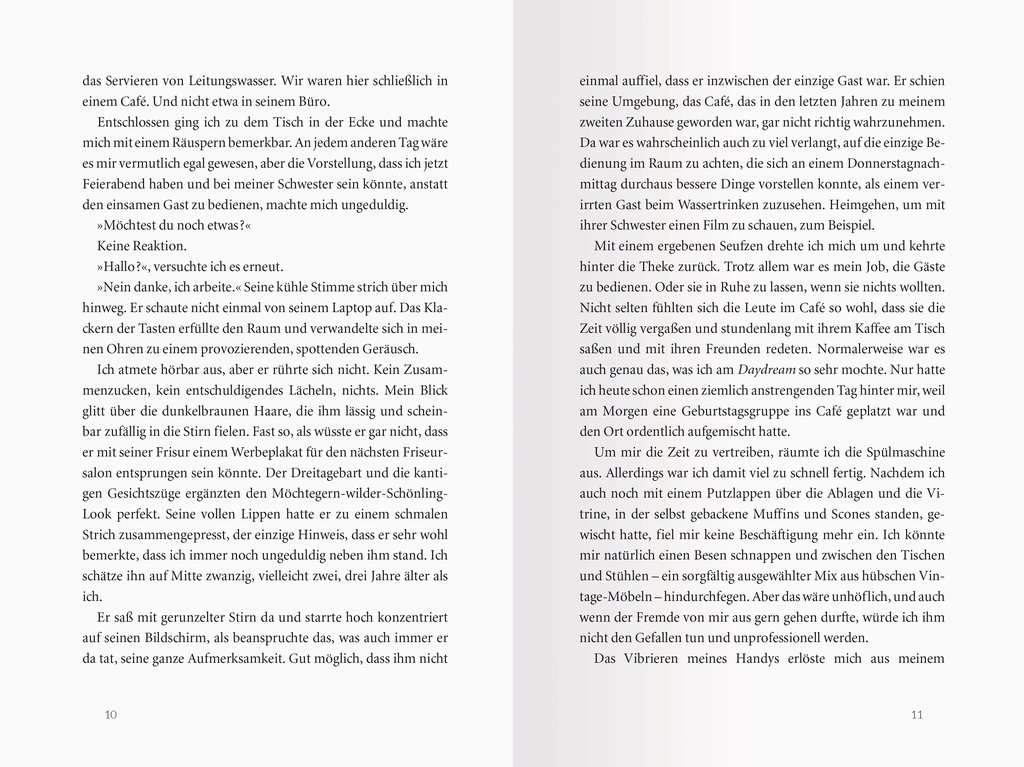 Edinburgh Series (Vol. 1): The Way We Fall
The Way We Fall - Edinburgh-Reihe, Band 1
Will you stay with me if I fall? A new adult romance about a couple who find their way to each other and help one another through hard times.
416 pp
14 years +
14 x 21 cm
EUR 14.99
January 2022
Softcover
978-3-473-58611-0
Content
The cosy café in the centre of Edinburgh and her sister - Amelia tells herself every day that's all she needs to live a happy life. Until, of all people, bestselling author Jasper Haven orders an espresso from her. Amelia soon realises that, underneath his cool facade, there is more to Jasper. At last, on a road trip through the Scottish Highlands, the sparks flying between them can no longer be denied. And then Jasper's past comes to light...
The Author
Jana Schäfer was born in 1995. After graduating from high school, she spent a year in Scotland where she fell in love with the rugged Highlands. Ever since she was a teenager, she has loved nothing more than reading and writing – especially love stories and fantasy novels that transport you into other worlds. Her favourite way to spend her time is in front of her laptop with a coffee, disappearing into her stories which often deal with blows of fate and powerful emotions.