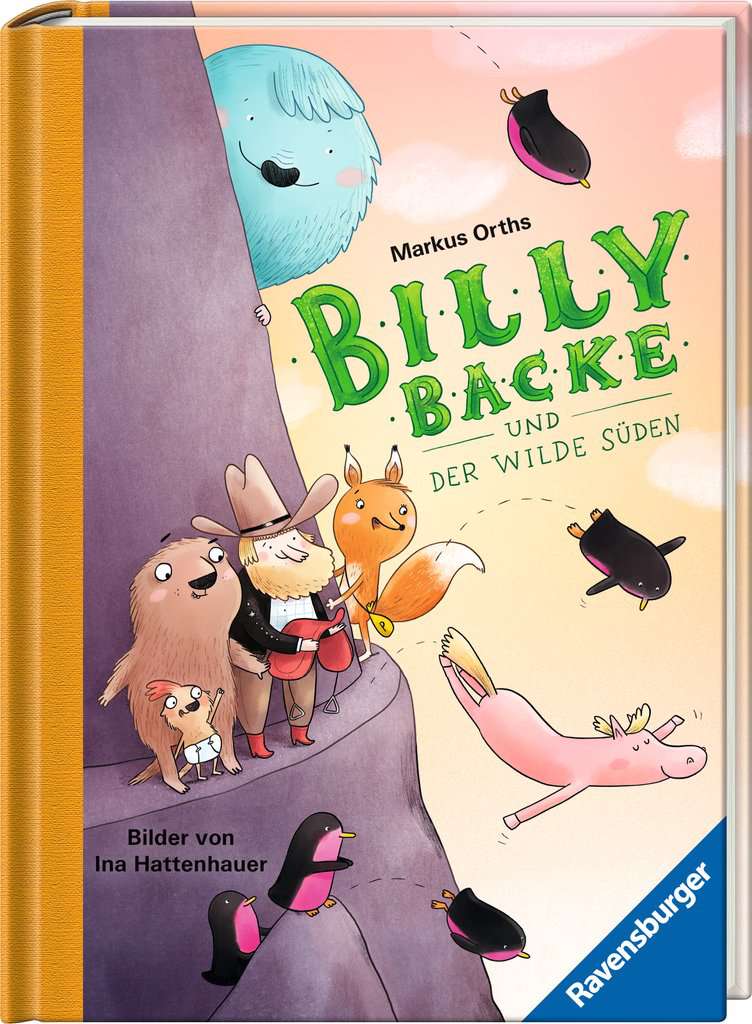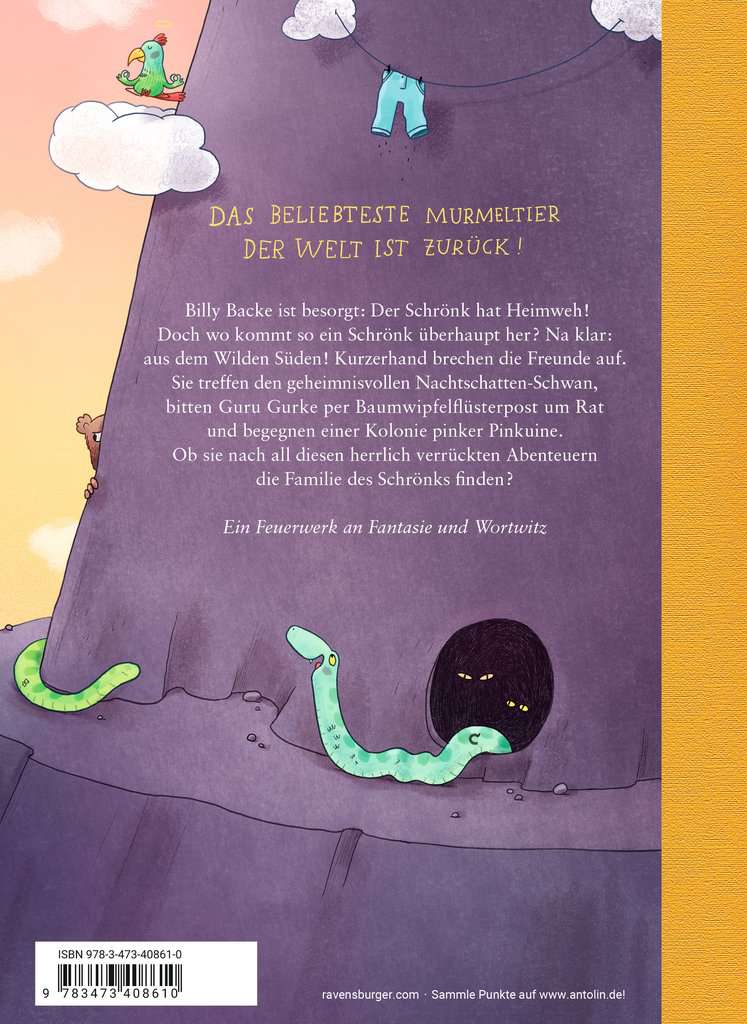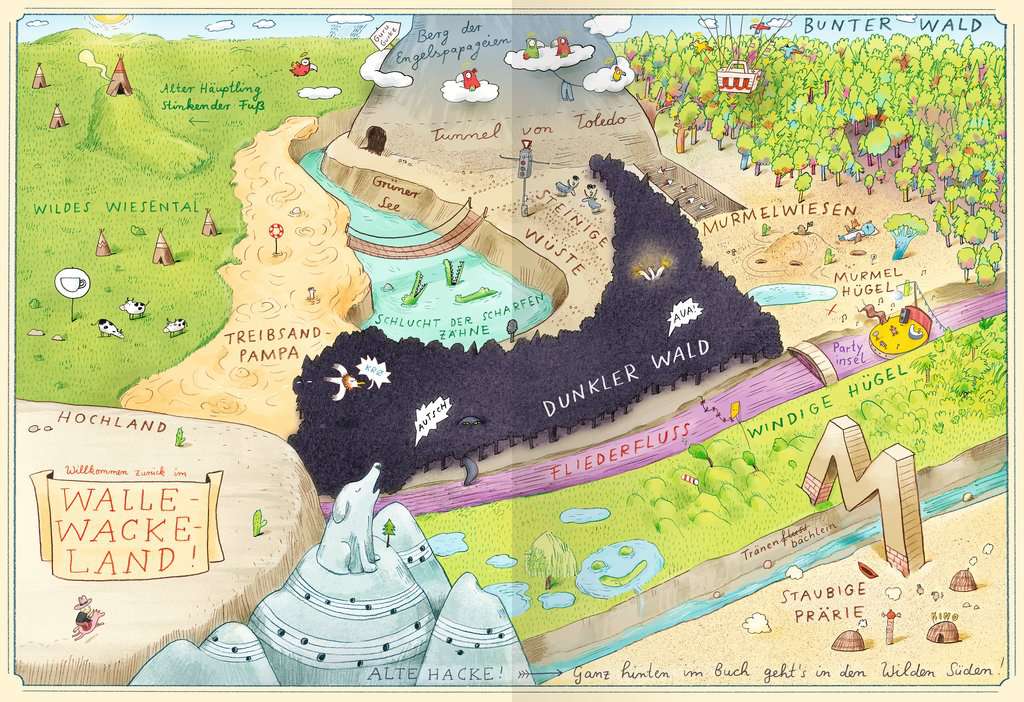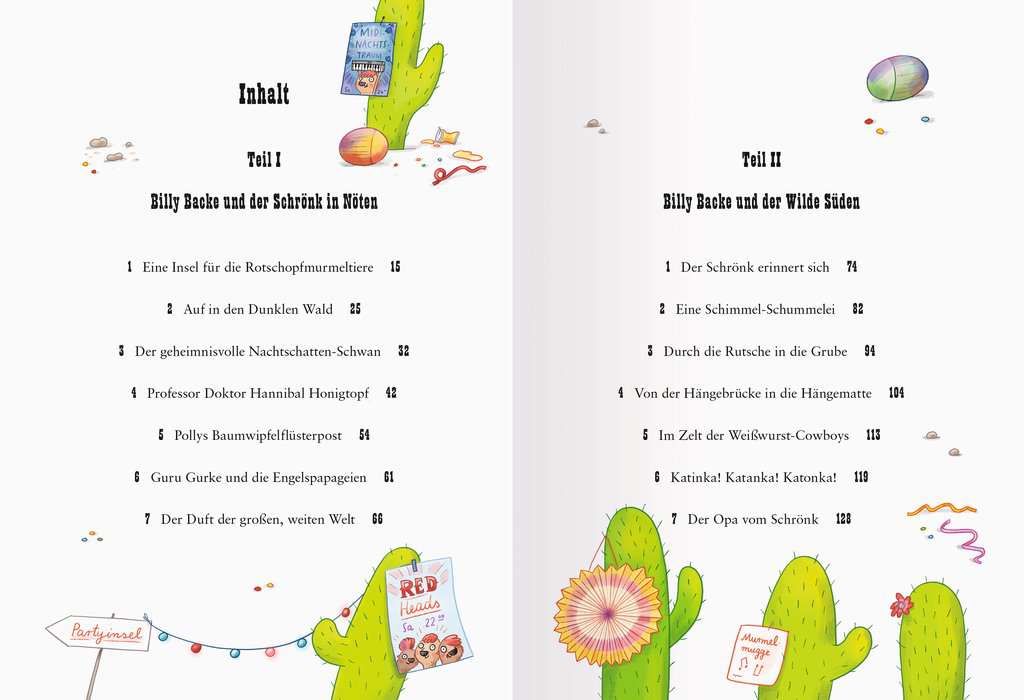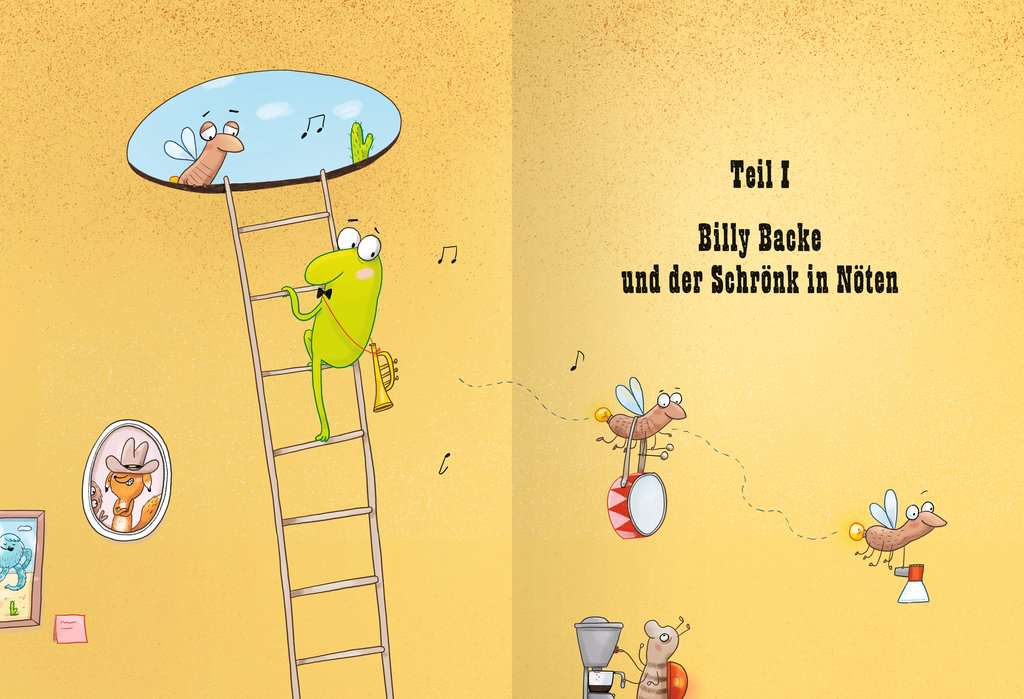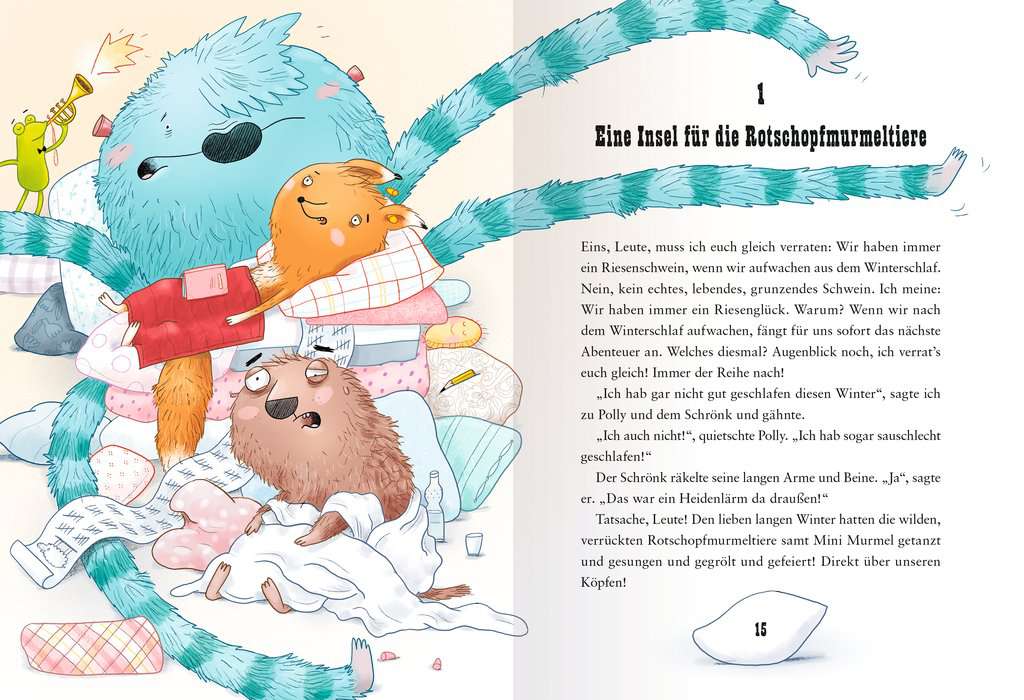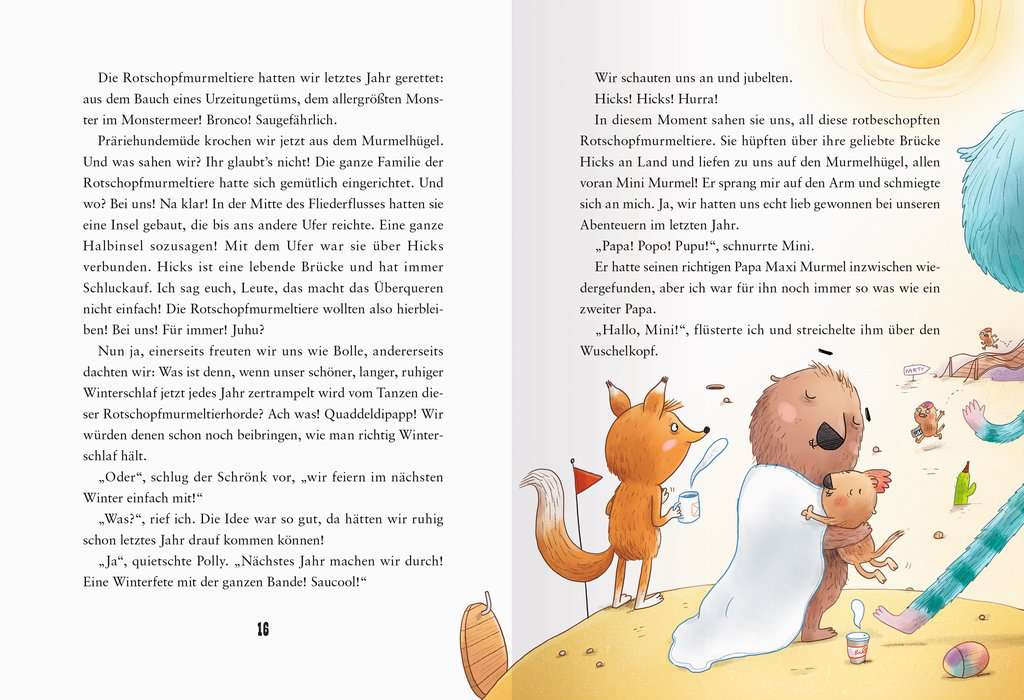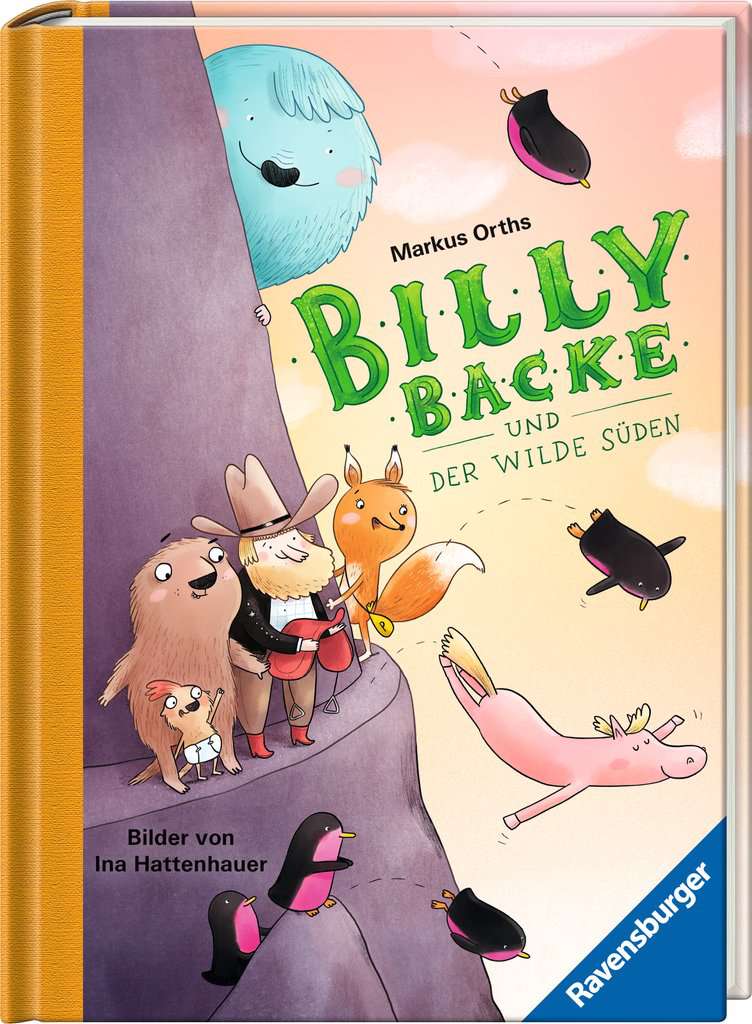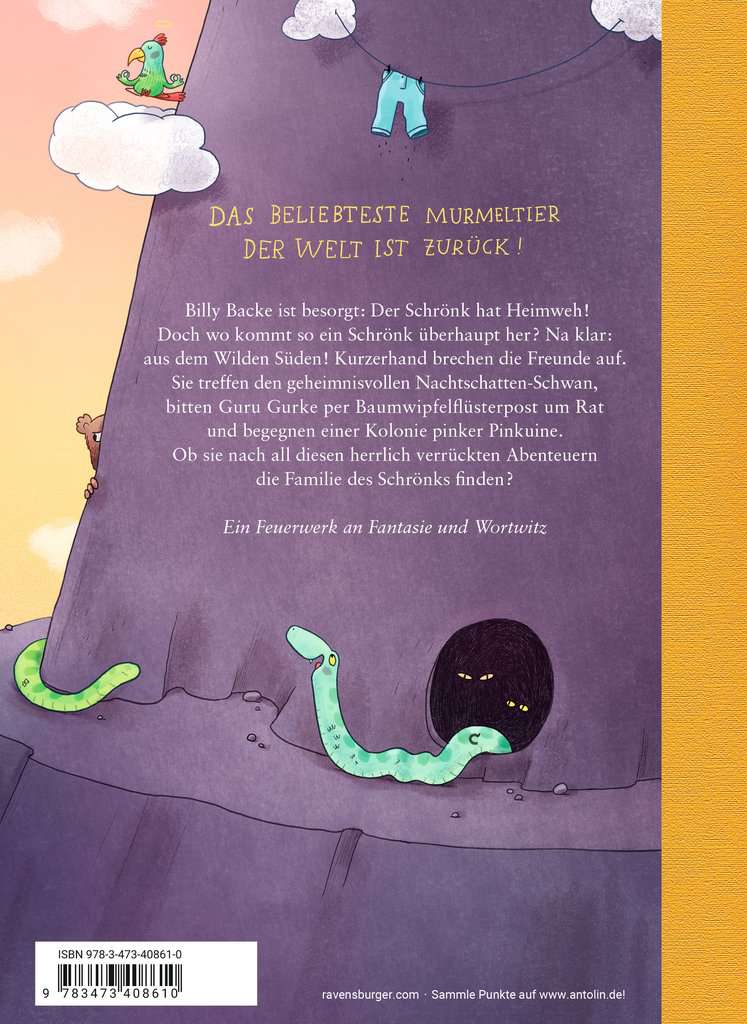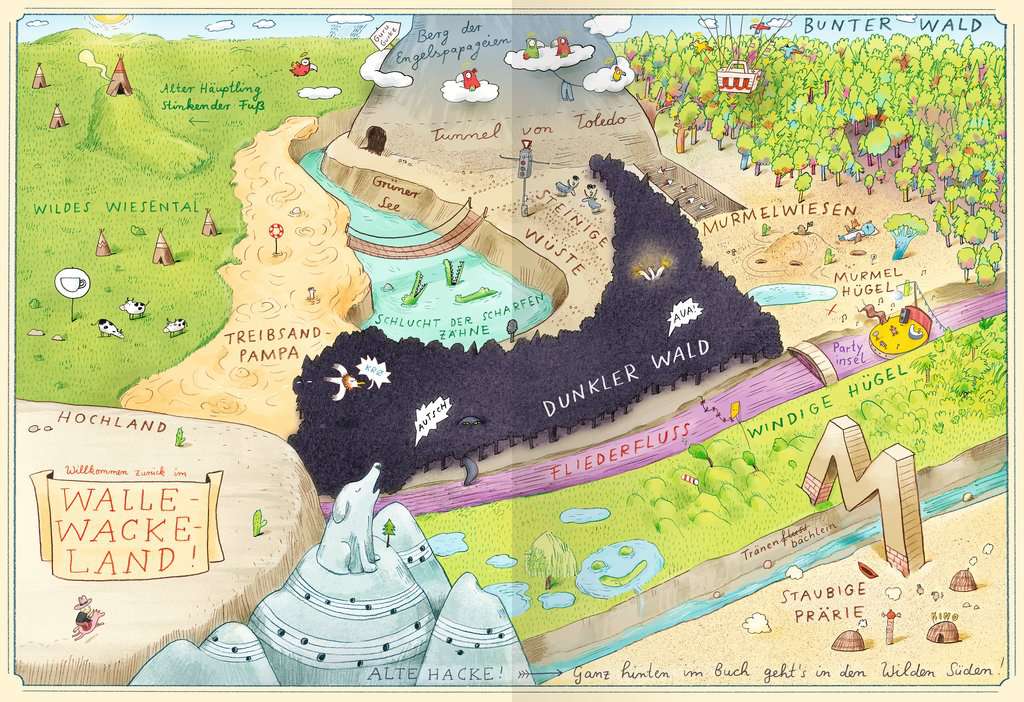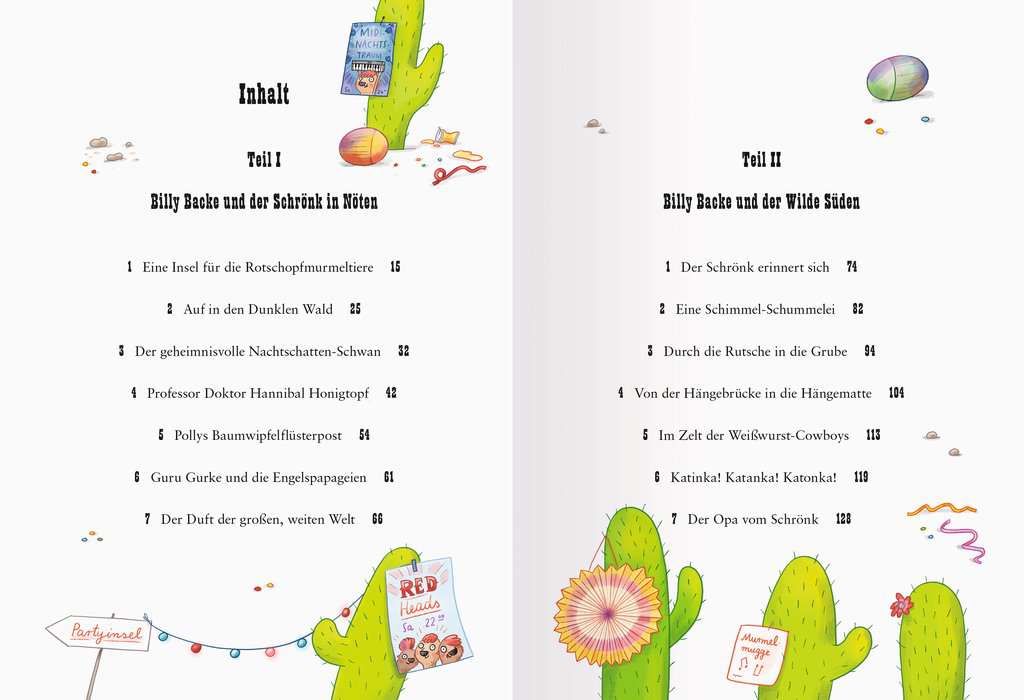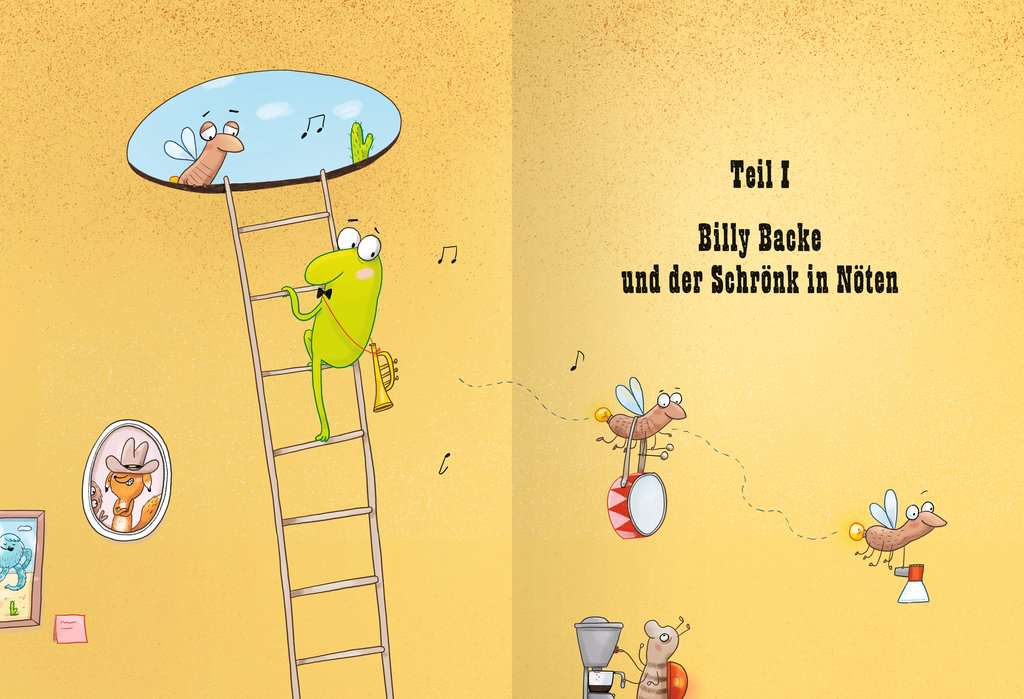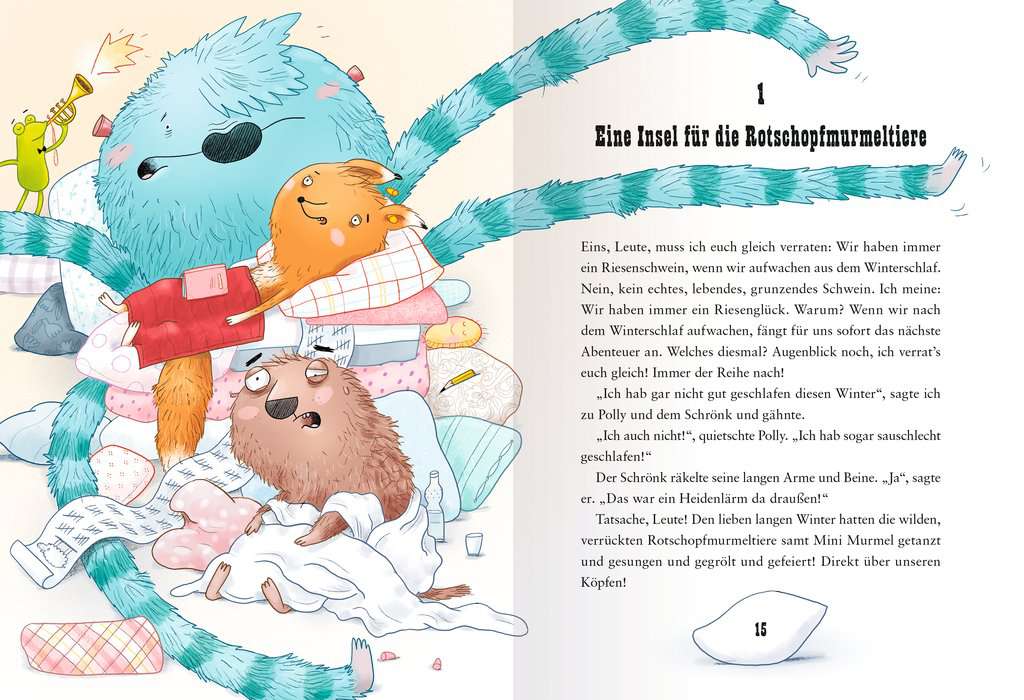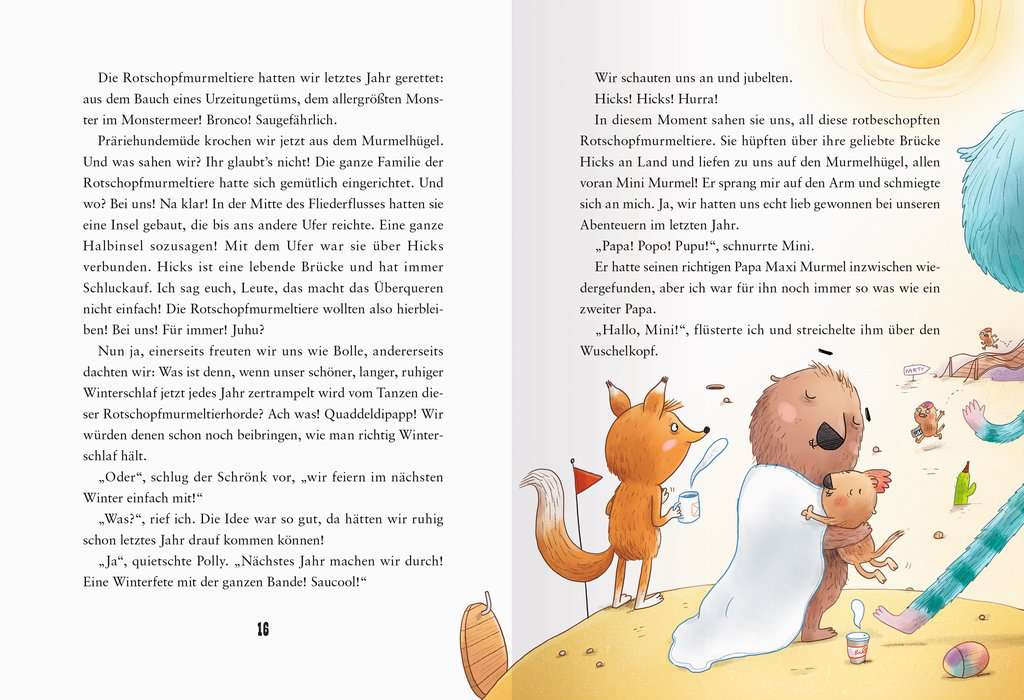 Billy Backe (Vol. 3): Billy Backe and the Wild South
Billy Backe, Band 3: Billy Backe und der Wilde Süden
The Schronk is feeling homesick! Marmot Billy Backe and his friends Polly Spirula and Mini Marmel embark on a search for his family, with many new wild and fun adventures along the way.
144 pp
5 years +
17,5 x 24 cm
EUR 14.99
May 2022
Hardcover
978-3-473-40861-0
Content
Alarm in Walle Wacke Land: the Schronk is feeling homesick! What a pity he can't remember where he's from. Billy Backe and his friends immediately embark on a search. They meet the Nightshade Swan in the Dark Forest (shady!), visit Guru Cucumber on the Mountain of the Angel Parrots (whose advice is truly coocoo) and encounter a colony of pink pinkuins (who don't even want to be pink). Will they find the Schronk's family amidst all these gloriously wild adventures?
The Author
Markus Orths was born in 1969 in Viersen, studied philosophy, romance languages and English, and today lives with his wife and three children in Karlsruhe, Germany. Orths is well known as a fiction author. His novels have been translated into many languages and have won several awards. Billy Backe from Wally Wacke is his first children's book.
The Illustrator
Ina Hattenhauer was born and raised in Berlin. She studied at the Bauhaus University Weimar and the Minneapolis College of Art and Design in the USA, graduated in 2009 as a graduate designer and has since worked as a freelance illustrator in Weimar.