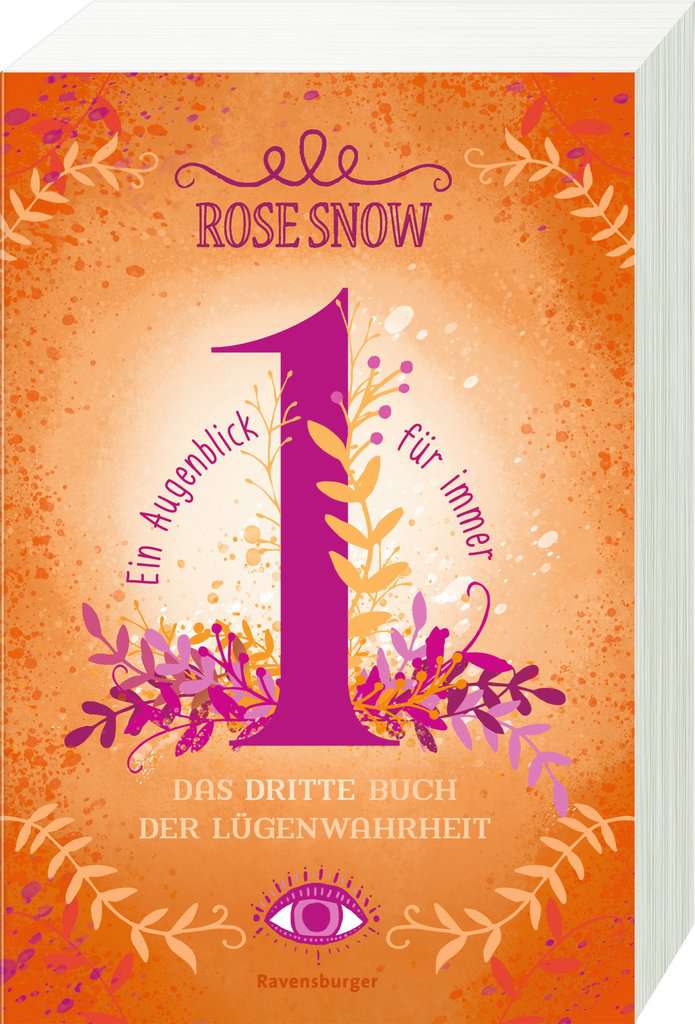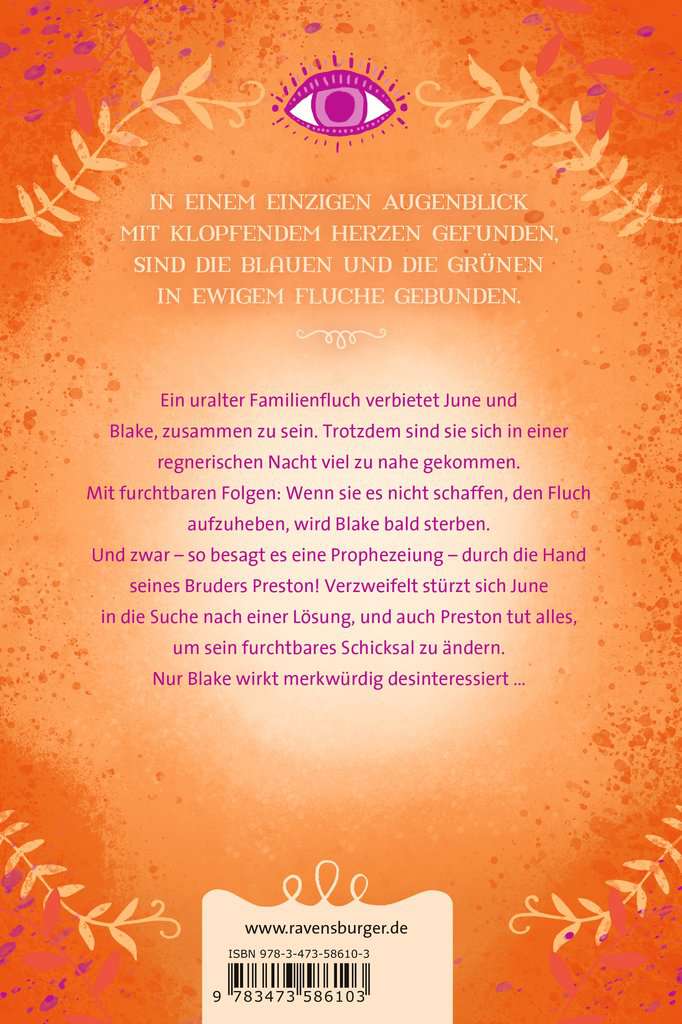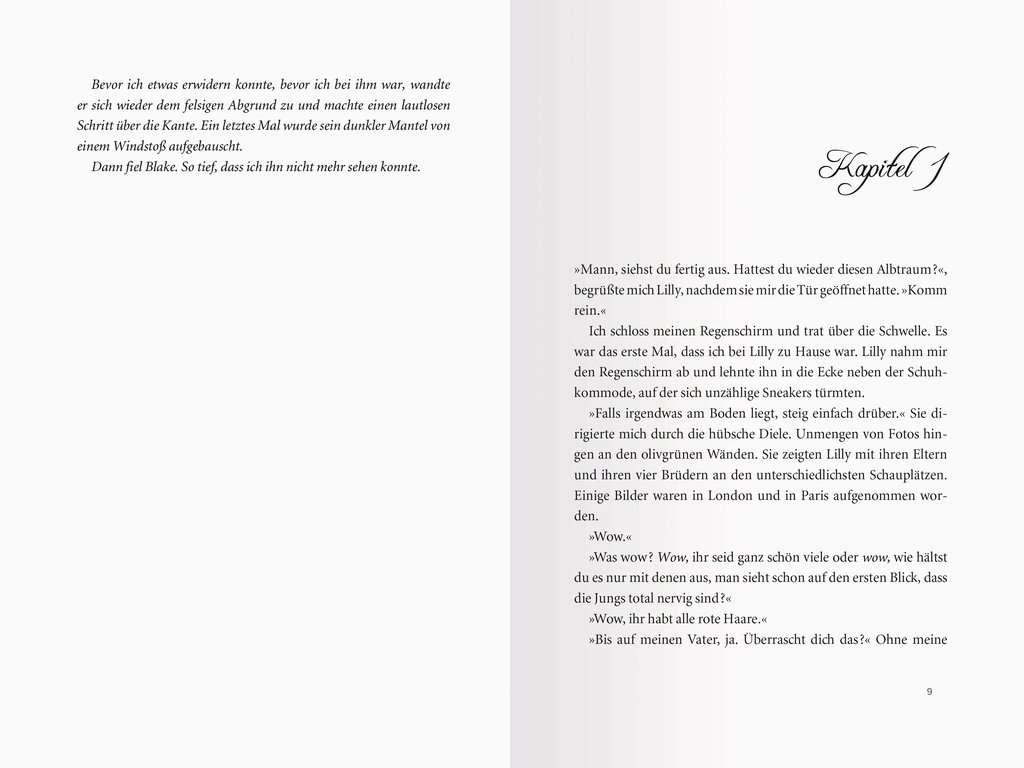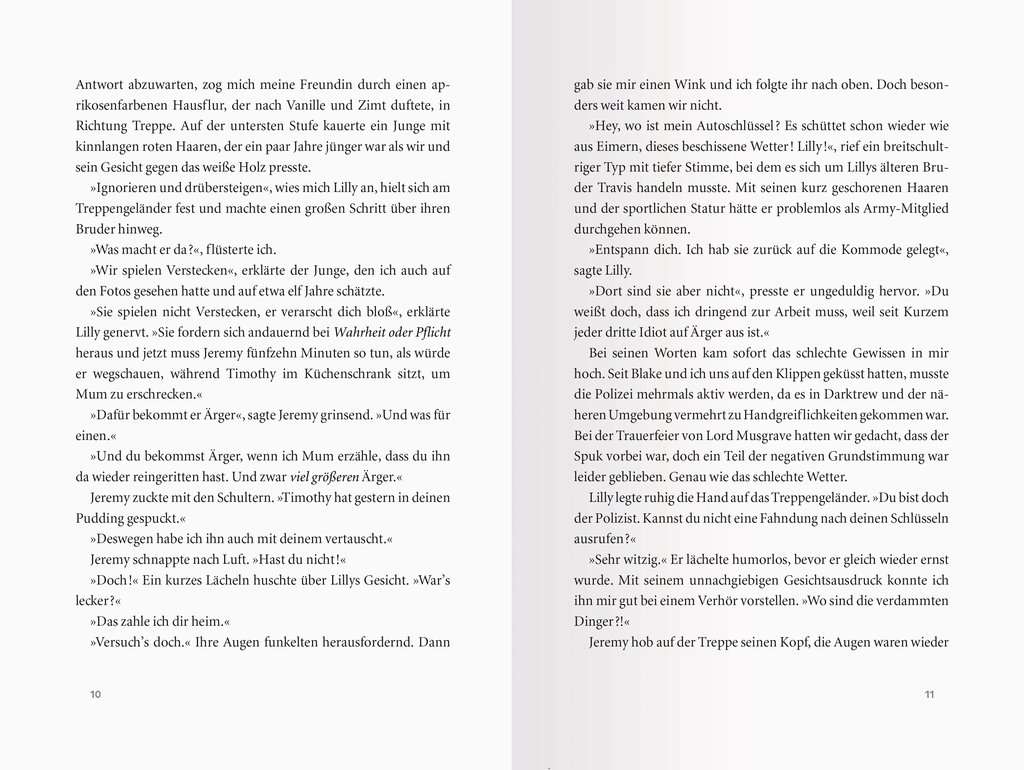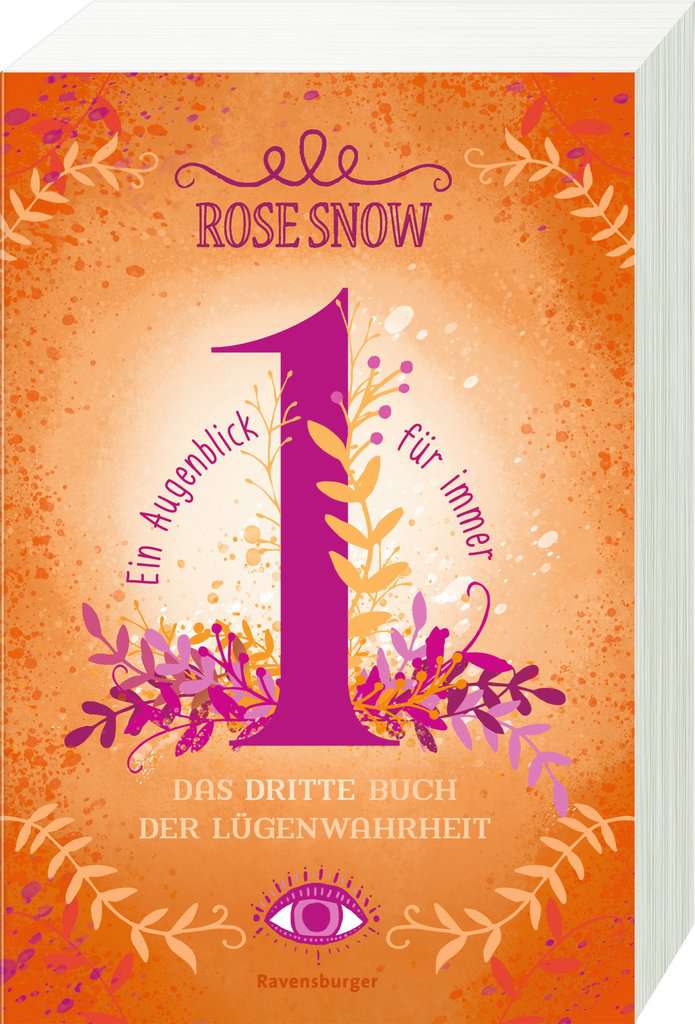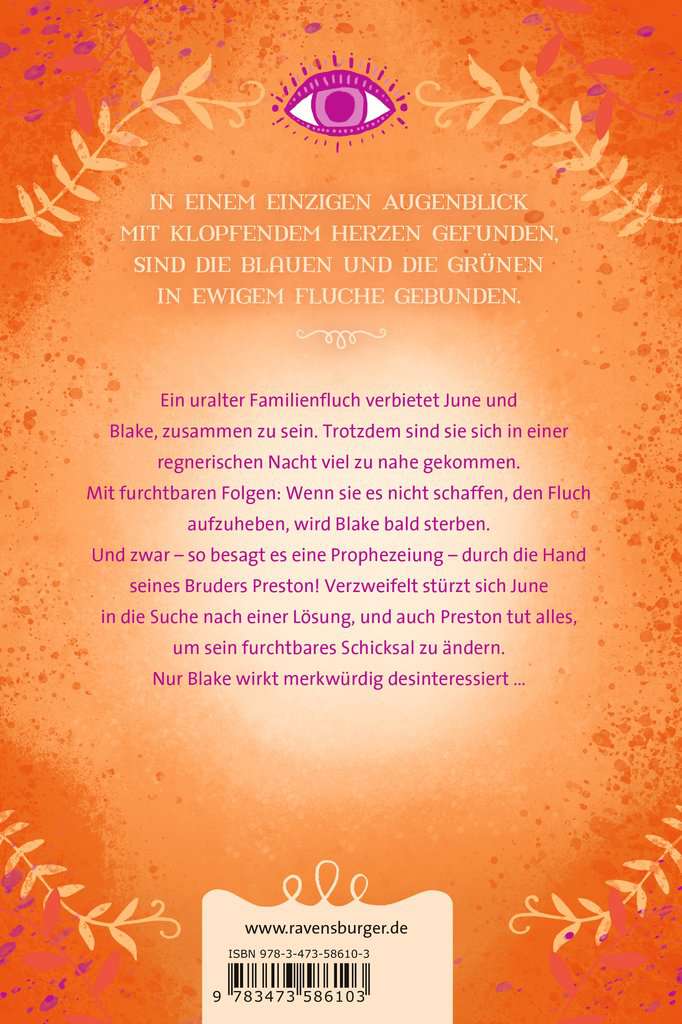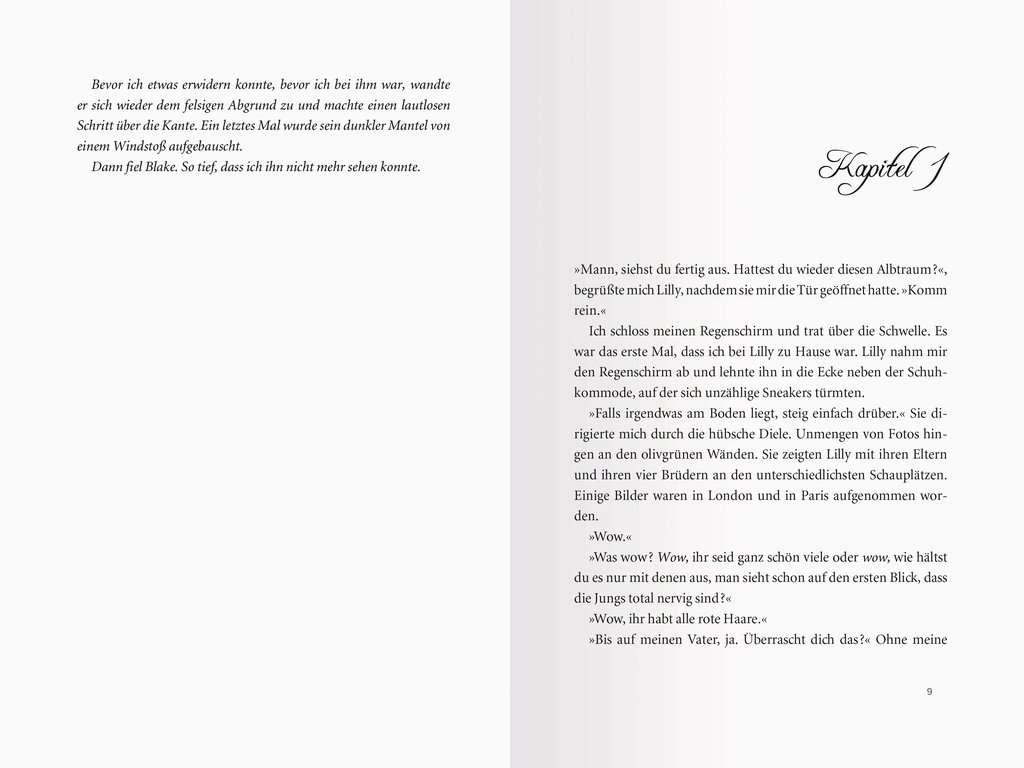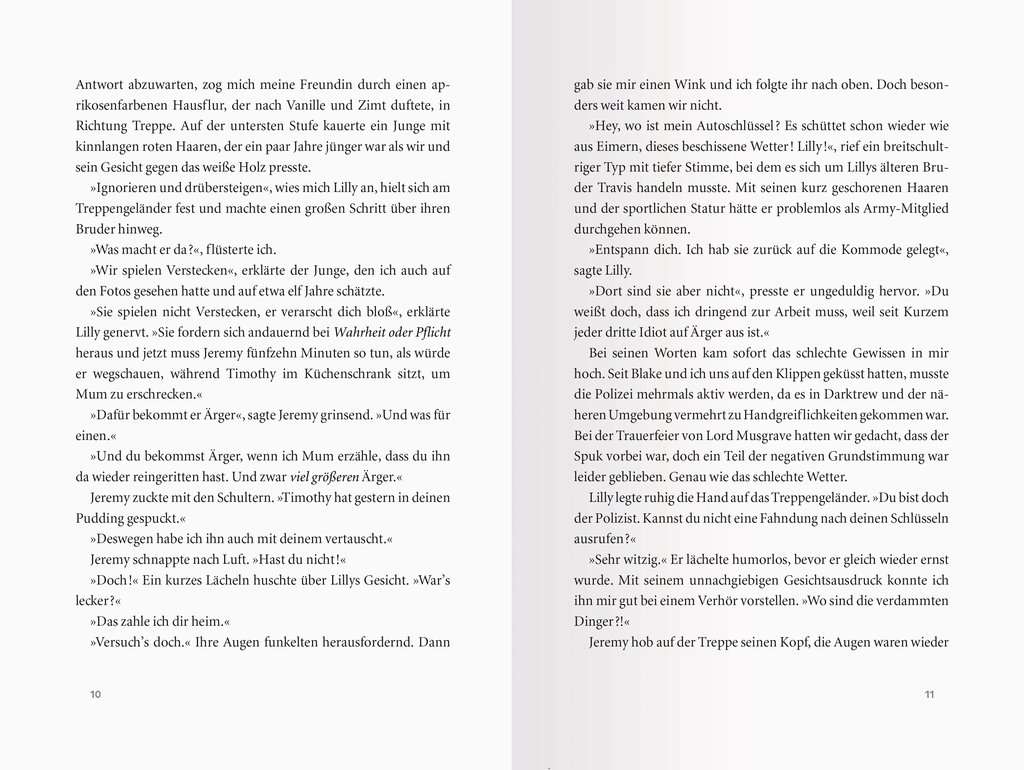 A Moment for Eternity (Vol. 3): The Third Book of the Truth of Lies
Ein Augenblick für immer. Das dritte Buch der Lügenwahrheit, Band 3
View all books in the series
Everything an absorbing favourite read needs: a magic gift, an enchanted setting and a thrillingly forbidden love triangle.
448 pp
14 years +
14 x 21 cm
EUR 9.99
December 2021
Softcover
978-3-473-58610-3
Content
Even though an ancient family curse prohibits them from being together, June and Blake have gotten much too close during a rainy night. With horrific consequences: if they don't manage to lift the curse, Blake will die soon – by his brother Preston's hand! While June and Preston are desperately looking for a solution, Blake suddenly develops a conspicuous interest in June's classmate Grace.
The Author
Behind the pseudonyms Rose Snow and Anna Pfeffer are Ulrike Mayrhofer and Carmen Schmit. As a team they write moving fantasy stories, self-published through Amazon, and have sold more than 500,000 books. "A Moment For Eternity" is their publishing house debut in the young adult branch under the best-selling pseudonym Rose Snow.