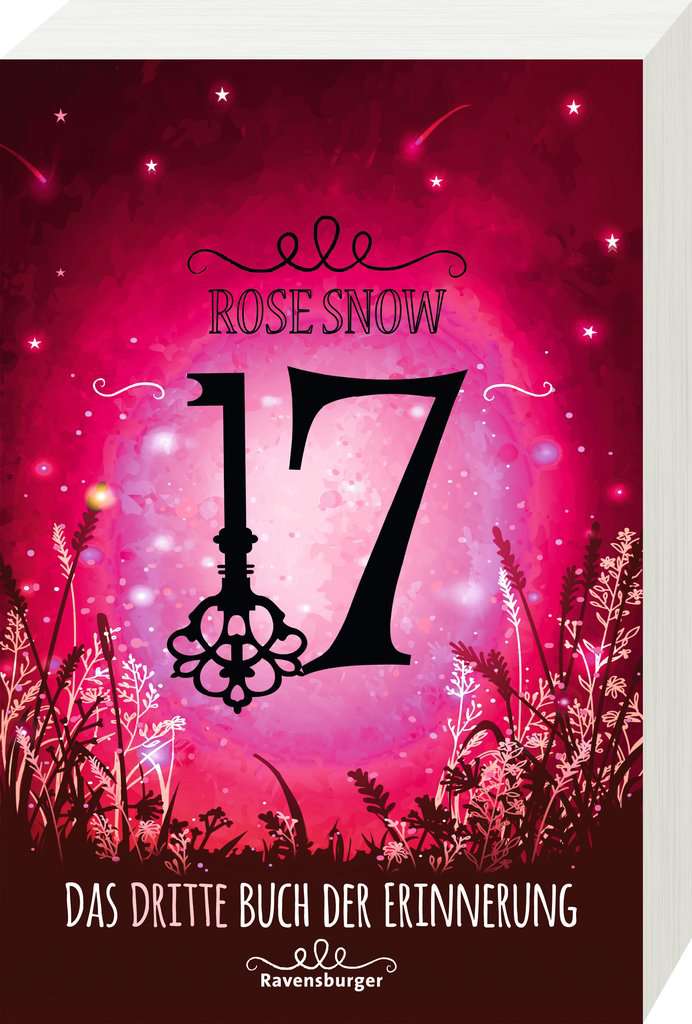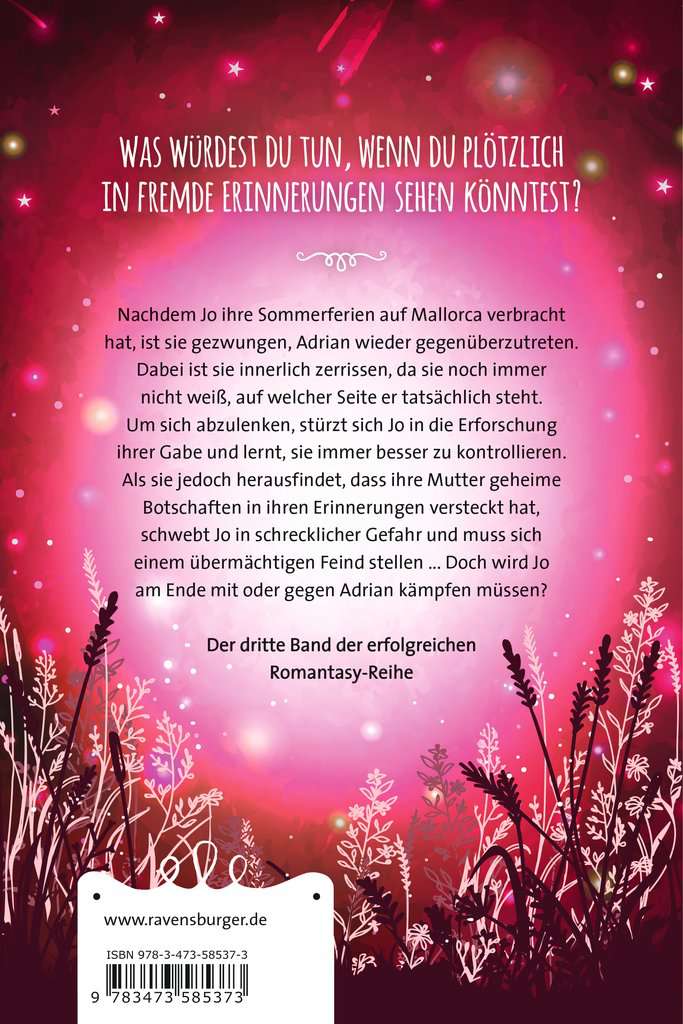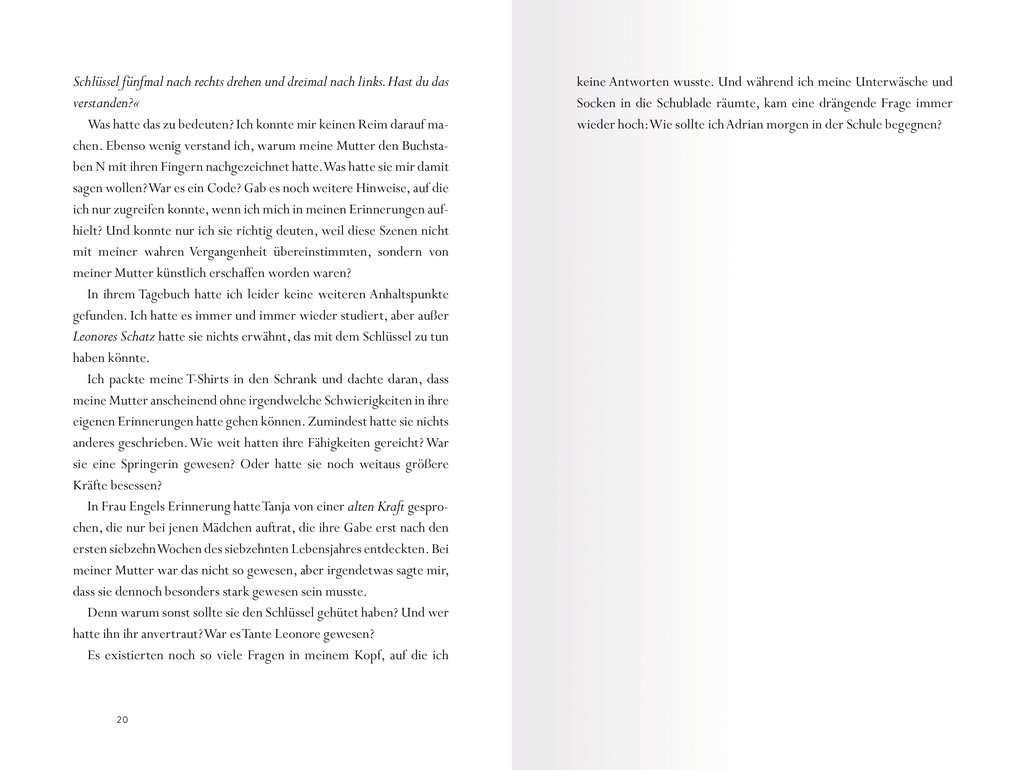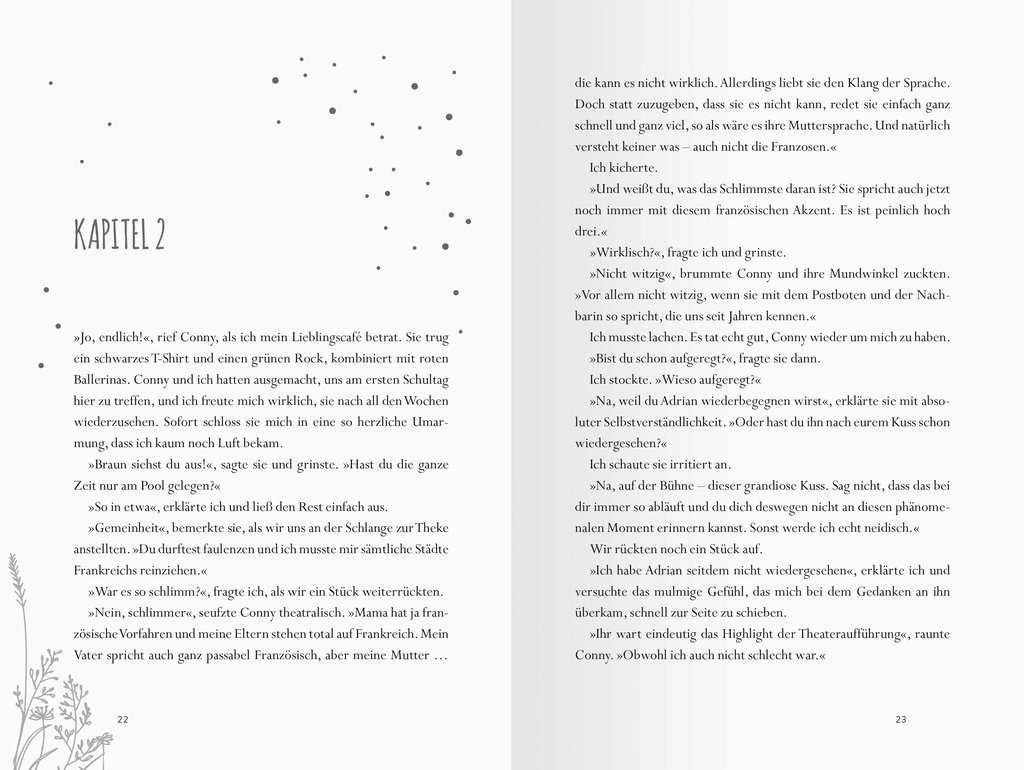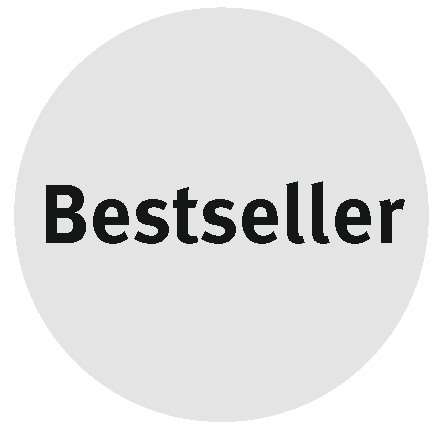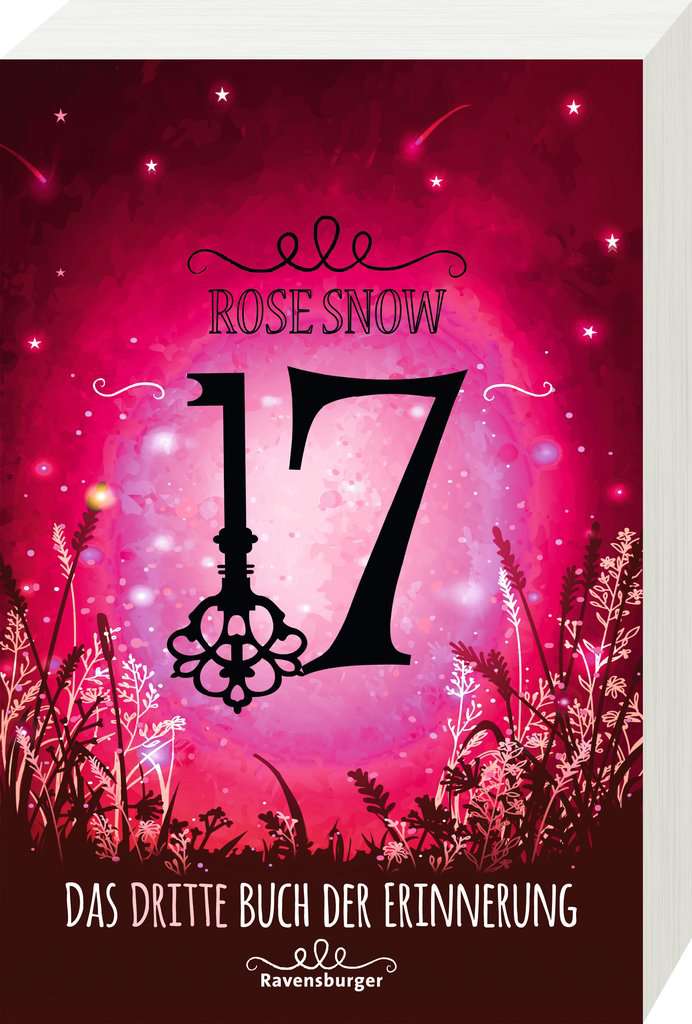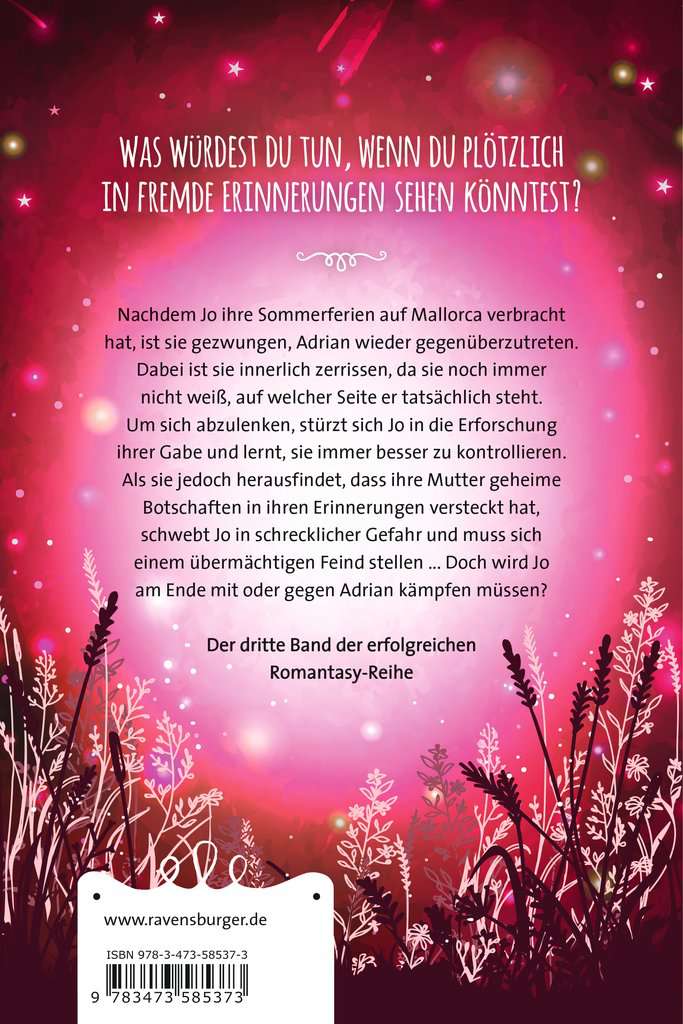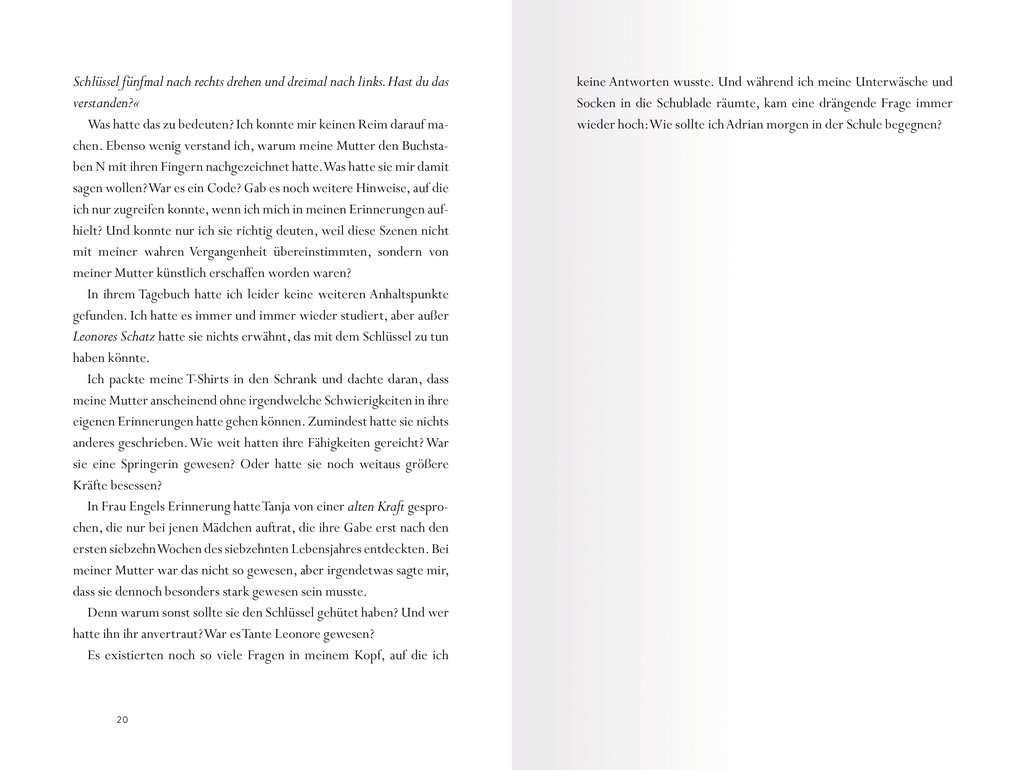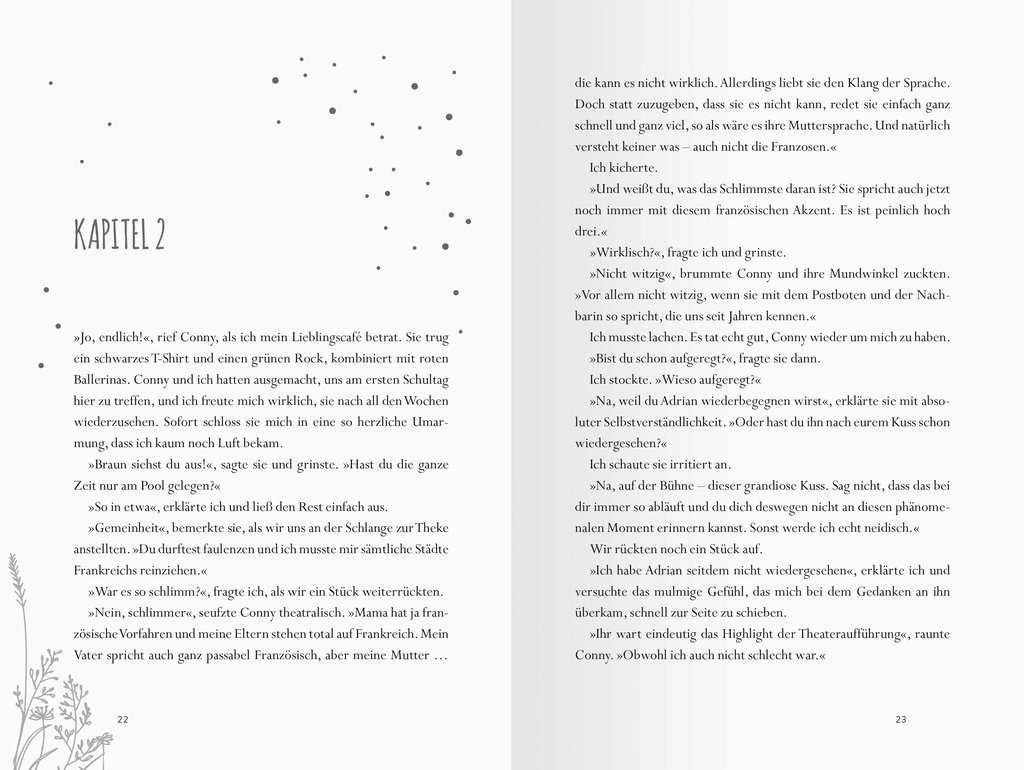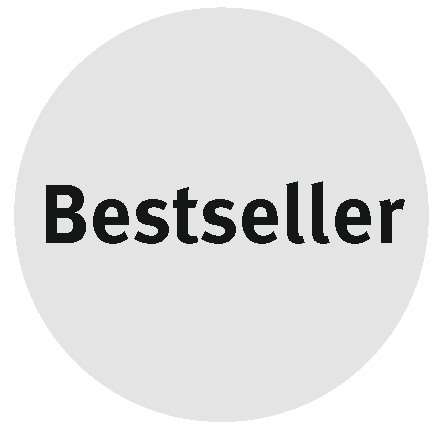 17 (Vol. 3): The Third Book of Memories
17, Das dritte Buch der Erinnerung
View all books in the series
- Number 1 seller in fantasy/romance on Amazon: the series has sold more than 120,000 copies - Fantasy, romantic love story, and thriller all in one: a young woman who suddenly has access to strangers' memories
288 pp
14 years +
14 x 21 cm
EUR 9.99
January 2019
Softcover
978-3-473-58537-3
Content
After Jo spends her summer vacation in Mallorca, she is forced to interact with Adrian again. She has mixed feelings about that, because she still does not know for sure which side he is on. To distract herself, Jo devotes herself to exploring her gift and learns to gain better control of it. But when she finds out that her mother hid secret messages in her memories, Jo finds herself in terrible danger and has to confront an incredibly powerful enemy… and in the end, will Jo be fighting with or without Adrian?
About the Series
Shortly before Jo's seventeenth birthday, strange images suddenly fill her mind. Puzzled at first, she realizes she has access to other people's memories. This has unexpected consequences and involves Jo in layer upon layer of mysteries. In this incredibly popular fantasy romance series, first published on Amazon, Jo must figure out what her unexpected ability means and who she really is.
The Author
Behind the pseudonyms Rose Snow and Anna Pfeffer are Ulrike Mayrhofer and Carmen Schmit. As a team they write moving fantasy stories, self-published through Amazon, and have sold more than 500,000 books. "A Moment For Eternity" is their publishing house debut in the young adult branch under the best-selling pseudonym Rose Snow.
Rights Sold
Russian, Ukrainian