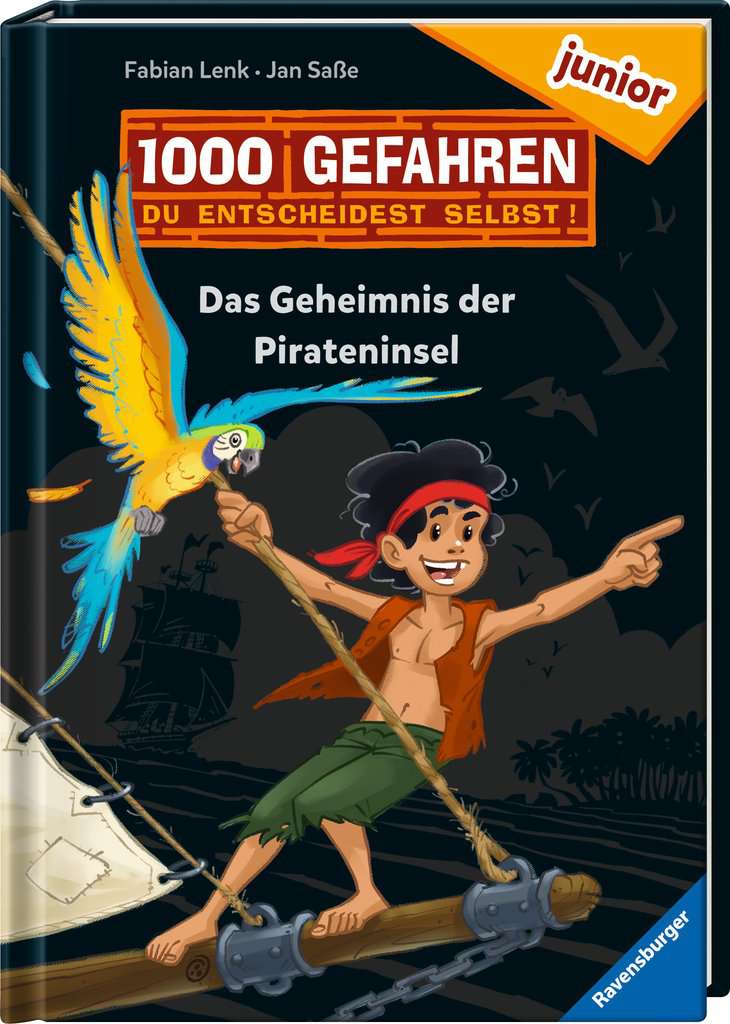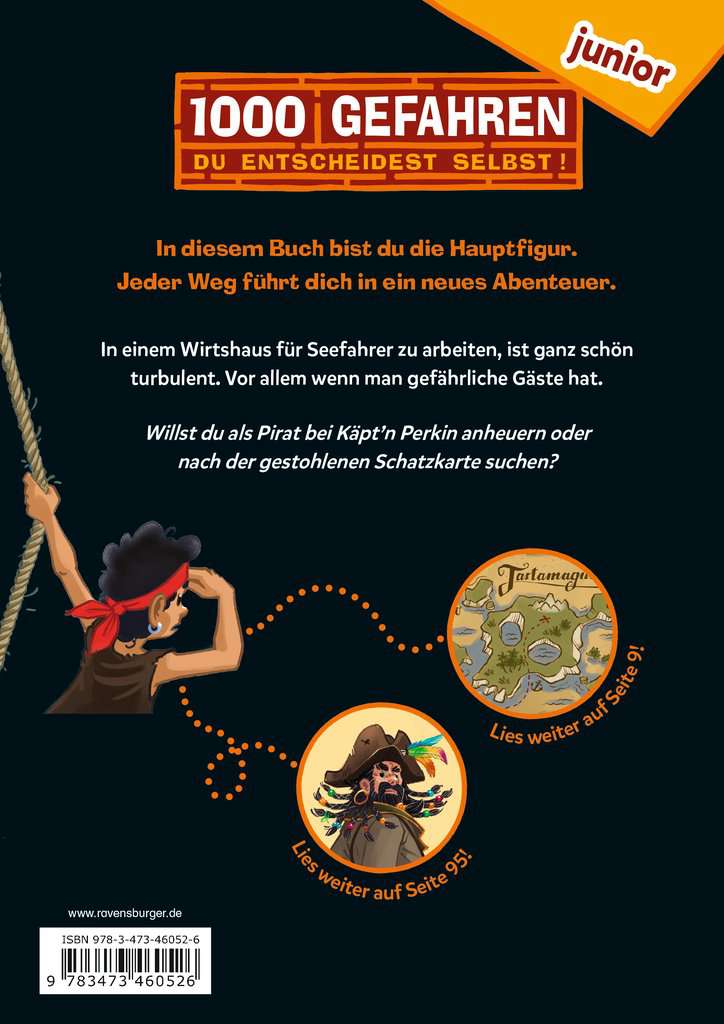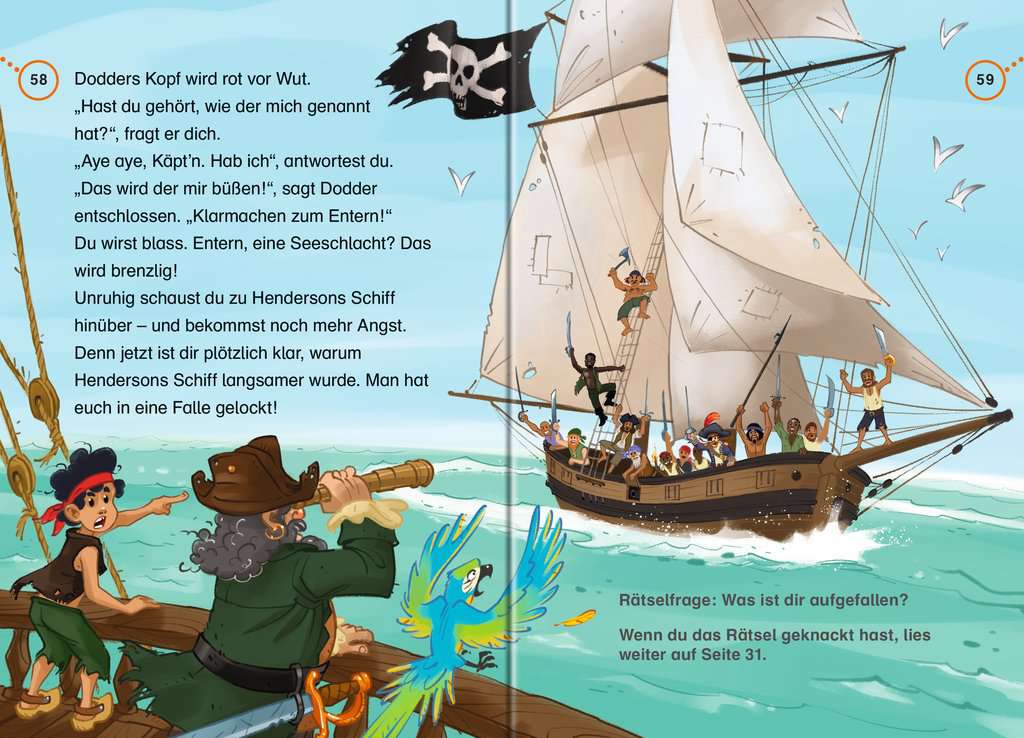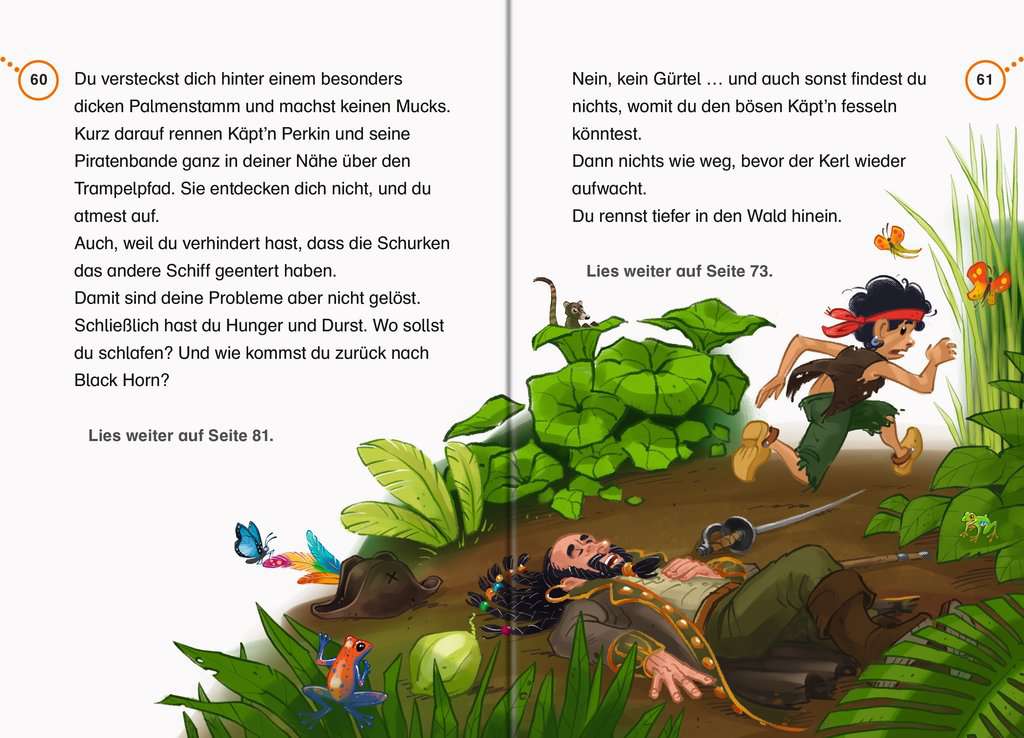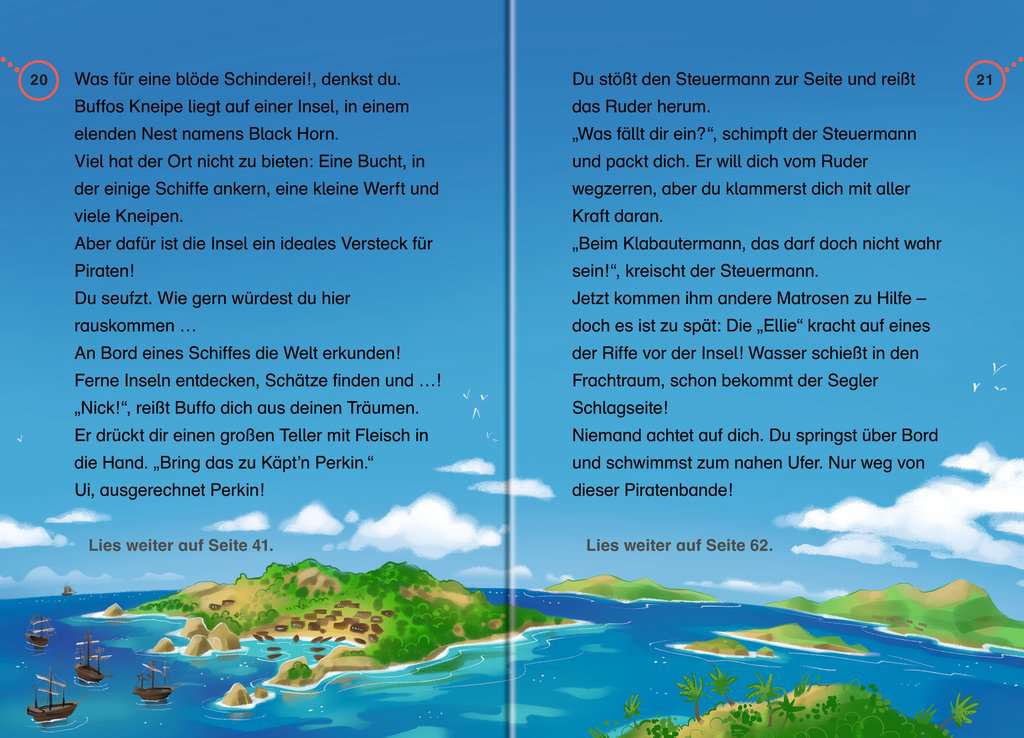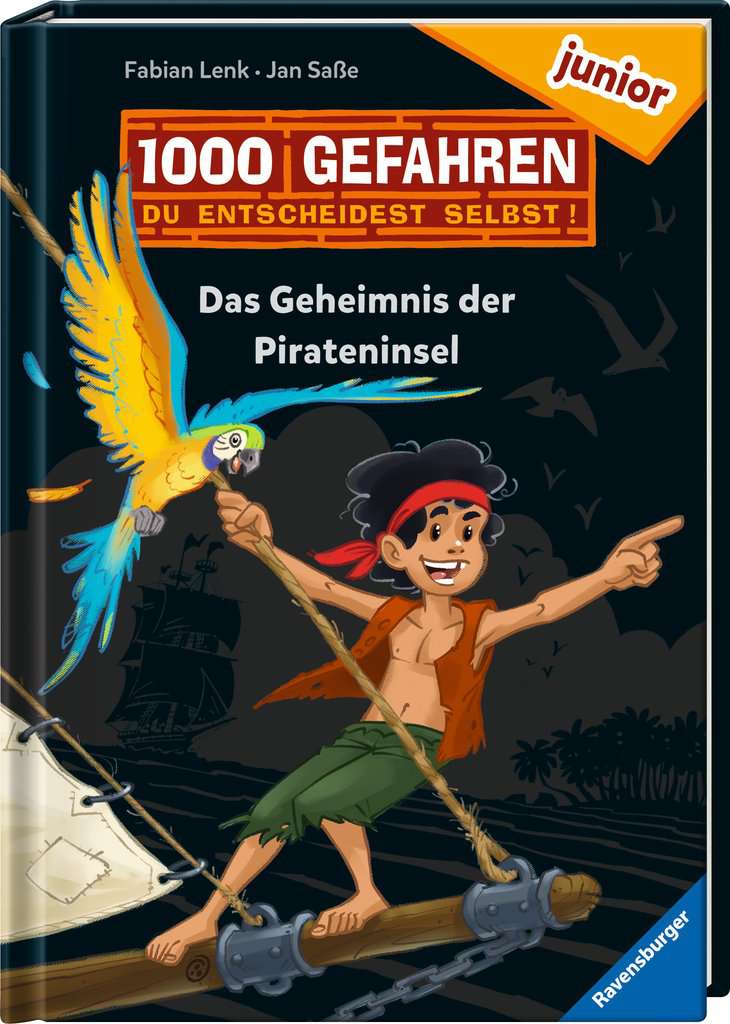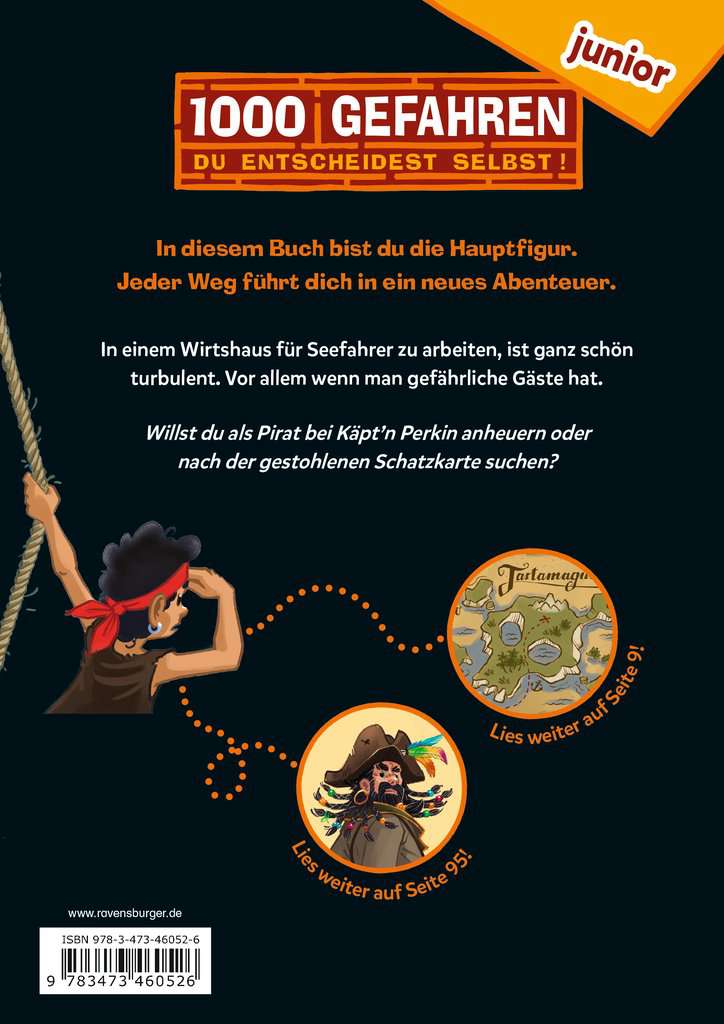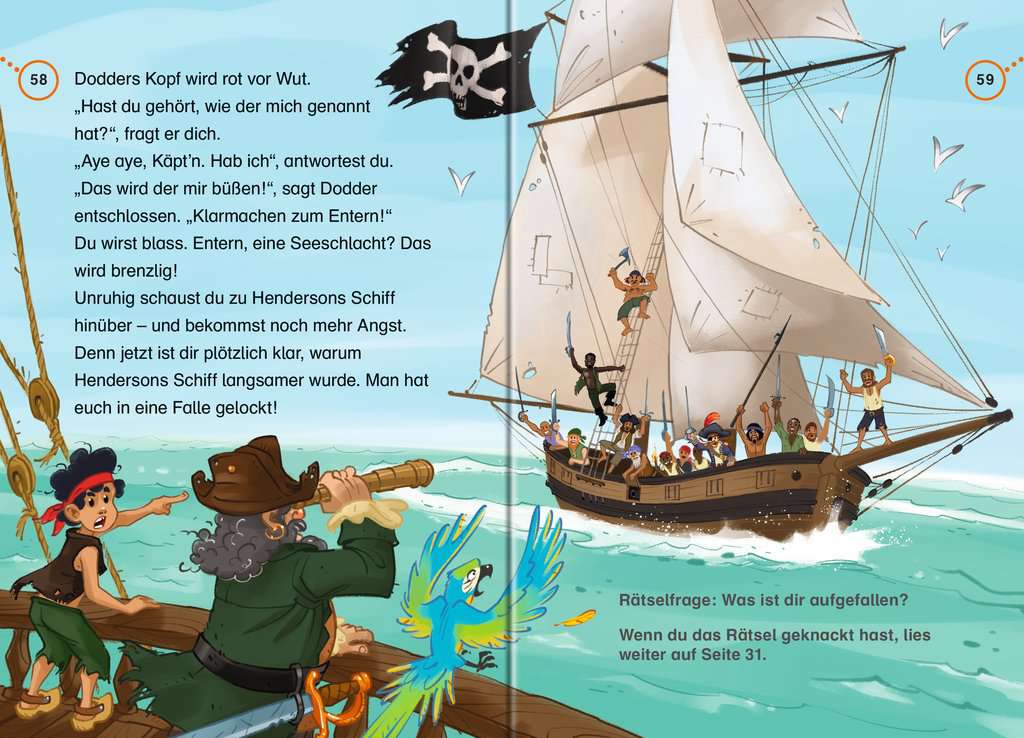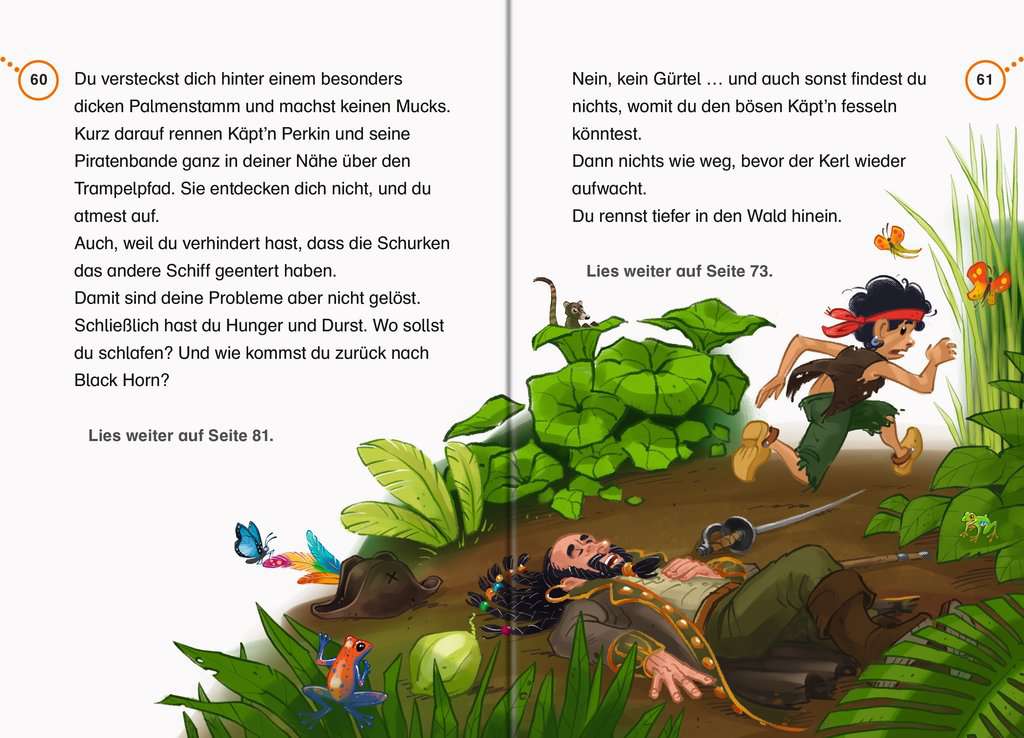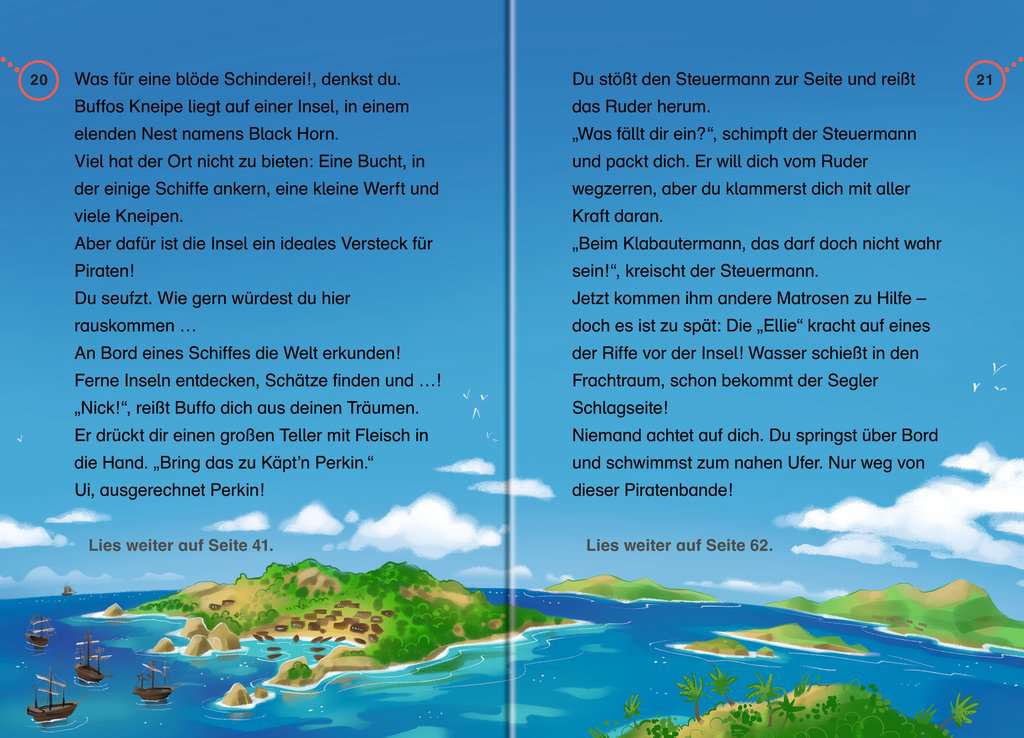 1000 Dangers Junior: The Secret of the Pirate Island
1000 Gefahren junior - Das Geheimnis der Pirateninsel
View all books in the series


The successful "You decide" principle now for early readers

Short chapters, simple stories, primer font

Colour illustrations throughout

100 pp
7 years +
15,2 x 21,5 cm
EUR 9.99
December 2021
Hardcover
978-3-473-46052-6
Content
The popular children's book series "1000 Dangers. You decide!" is finally available for early readers! Every path takes you on a new adventure. You work in a tavern called the "Flying Fish" on a remote island – the perfect hideout for pirates. One day, a treasure map is stolen. Will you go look for it and find the treasure? Or will you set sail with Captain Perkin? Will you board the enemy's pirate ship or will you end up getting stranded on a desert island?
About the Series
Due to its exciting interactive concept, the 1000 Dangers Junior series has been enthusiastically received by its target group. At the end of each page, children decide where to continue reading, creating ever new plot lines that turn the book into a real adventure.
The Author
Fabian Lenk was born in Salzgitter, Germany in 1963. He studied journalism and worked for various newspapers. In 1996 he published his first detective novel for adults. In the meantime he has become a seasoned mystery novel author and has published diverse mysteries for adults, historical children's mysteries as well as several volumes of mysteries to solve.